The Wildlife: read all our stories
It's no wonder that nature is the key reason why four in 10 international tourists come to Costa Rica. That's because the country's extraordinary abundance and diversity of wildlife, flora and fauna is no secret: more than half a million species in total. 
If the allure of exquisite seascape and mountain vistas weren't enough, along with the ever-hospitable climate and welcoming Tico culture, geographic history has been especially kind to this tiny piece of the planet. A biological "united nations" of sorts evolved from the continental bridge connecting North and South America several million years ago, situated on present-day Costa Rica and Panama. This is a simplified partial explanation of how such a rich mixture of plant and animal types ultimately came to coexist here. Otherwise, their ability to thrive is owing to the variety and complexity of ecosystems within a dozen different climate zones. Occupying less than 20,000 square miles altogether is an exceptionally compact blend of tropical rainforests, deciduous forests, Caribbean and Pacific coastlines, cloud forests, and mangrove forests.
Showcasing Costa Rica's commitment to biodiversity conservation in recent decades, more than a quarter of the country's terrain is designated as protected space — by some counts comprising 32 national parks, 51 wildlife refuges, 13 forest reserves and eight biological reserves. Add to this some of the world's most magnificent marine ecosystems, and you can understand why there is no such thing as too many locales for nature lovers to explore in Costa Rica, or too many return trip incentives.
While feature story titles like this one may suggest otherwise, there's no need to trek very far or wide in Costa Rica for remarkable wildlife encounters to occur. Even when visitors are not consciously looking or listening, the kind of exotic creatures they've only seen or heard about on Animal Planet documentaries could be an astonishing footstep or window glance away. Whether it's the raucous presence of howler monkeys in a beach resort treetop to the lone tiny gecko scurrying across the bathroom ceiling, rarely do any travellers leave Costa Rica disappointed by the lack of critter sightings in their midst.

So whether you live in Costa Rica or are just visiting — during an adventure, daily routine or down time kicking back — keep your eyes and ears open!
No hiding from Howler readers

Anytime or anywhere in the world, opportunities to see and learn about Costa Rica's endlessly fascinating wildlife are a click away at howler.mag.com. 
The following articles — including Creature Features and cover stories — are listed under category headings indicating the approximate number of species in Costa Rica.
Mammals
Nearly 250 species, including four types of monkey, six wild cat and 10 whale
Oncilla: Costa Rica's Little Spotted Cat
Sweet and Slow: Sloth Declared a National Symbol of Costa Rica
What's the Difference Between a Two-Toed and Three-Toed Sloth? 
Unique Animal Mix: Reticulated Glass Frog, Velvet Worm and Northern Tamandua
A Playground for Whales: Ten Species Inhabit Costa Rican Waters 
A Whale's Tale: Whale Watching in Costa Rica
Bush Dogs: Costa Rica's Newest and Rarest Animal
Reptiles
About 225 species, including: over 70 species of lizards; 120 snakes, among them five boas and 20 venomous; five sea turtles; and two crocodile species.
Leatherbacks: A Close-to-Home Concern
Mussurana: More Friend Than Foe, Except to Other Snakes
American Crocodiles in Costa Rica
Amphibians     
About 175 species — 85% are frogs.
Unique Animal Mix: Reticulated Glass Frog, Velvet Worm and Northern Tamandua
Insects    
Just over 300,000 species, including 1,251 kinds of butterflies and at least 8,000 moths.
Bullet Ants: Pain You Don't Want to Feel
Dangerous Duo: Fer-de-Lance and Brazilian Wandering Spider
Ants of Costa Rica Could Use Better PR
Birds    
More than 900 species: about two-thirds are permanent residents and 200 seasonal migrants, mostly from North America. Seven species are endemic and 19 globally threatened.
Meet Costa Rica's Latest Bird Celebrity
Scarlet Macaws Return to Guanacaste
Return of a God: Scarlet Macaws Making a Costa Rica Comeback
Kingfishers: The Halcyon Love Birds
Other Howler articles focusing on wildlife sanctuaries, or protection and rescue initiatives, are listed below.
Baby Sloth Alone But Maybe Not Abandoned
Earth Day 2019: Protecting One Species at a Time
Rescate Wildlife Rescue Center
Turning Sea Turtle Poachers Into Protectors
Wildlife Rescue: Turtle in Trouble
An Extraordinary Case of Caring
The Heart of Costa Rica: Sanctuaries and Wildlife Rescues
Las Pumas Animal Rescue Center Not Responsible for Cross-Species Love
Entangled in Costa Rica: A Whale Rescue Documentary
Hope for the Humpbacks and Other Endangered Whales
Hope Spots: Saving the Planet One Sea Spot at a Time
The Graceful Dance of the Mobula Rays
Monkey Rescue: Owen's Miracle Recovery
Refuge for Wildlife Animal Rescue
Finally Home! Five Orphaned Monkeys Released
Salve Monos: From Tragedy to Hope
Randall Arauz: Costa Rican Sea Hero and Shark Champion
Captain Paul Watson Rising Above the Undertow
Behind the Green Mask: Cocaine and Shark Fins, Corruption and Costa Rica
Schedule your wildlife tour
An example of dozens to choose from
One of our partners has lots of wildlife material: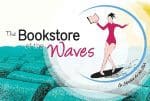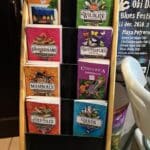 Sloth Coloring Sheet
Right click the sloth to download and color.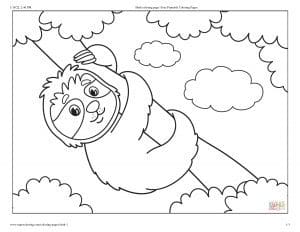 Have you discovered this Instagram account on Costa Rica Wildlife Monitoring?
A Few Fun Flora and Fauna Facts
Is home to between 4 and 5% of the plant, animal and fungi species known to exist on earth, Costa Rica ranks among the world's top 20 most biodiverse countries. 

When biodiverse density is factored in — with the country occupying just 1/30 of 1% of the world's landmass — it's deemed to be No. 1.

Of Costa Rica's estimated 500,000+ plant and animal species, a little more than 300,000 are insects and

493,000 are invertebrates (including spiders and crabs).

Flora and fauna species endemic to Costa Rica — that is, not found anywhere else in the world — number in the hundreds. Endemic animal types include frogs, snakes, lizards, finches, hummingbirds, gophers, mice, cichlids, and gobies.
Good for the Economy
There's no overstating the economic importance of biodiversity in Costa Rica. 
Ecotourism — commonly defined as encompassing wildlife observation and conservation — contributes more than $1.4 billion USD in revenue annually, according to National University of Costa Rica data published in 2019.

Activities related to national parks and biological reserves account for more than 3% of Costa Rica's GDP, with 48% revenue growth in this sector between 2009 and 2016.

While nature is cited as the main attraction for 39% of Costa Rica's international tourists, just over half actually visit a national park or a biological reserve during their trip. The number of local and foreign visitors to parks increased by 13% between 2015 and 2016, as recorded by the National System of Conservation Areas (SINAC).
Click to full screen and enjoy the digital magazine:
Can you identify the wildlife?
Then scroll over photo for the title, and click to read the article:
Enjoy our wildlife puzzles!
Click the lower right icon (rectangle) to open in full screen. 
What's your time to complete?