In this edition:
Lisbeth Valverde Miss CR

Selecting the best ladies' sunglasses

Let's Talk about the Men

Del Toro

Costa Rican Made Fashions – Liberia

Almara
Discover Thrilling Sustainable and Regenerative Fashion by Costa Rican and Latin American Designers. Embark on a journey of exploration as you delve into the world of exciting sustainable and regenerative fashion. Costa Rican and Latin American designers present their innovative creations, reflecting a commitment to eco-conscious practices. 
Click to explore this section in the interactive digital magazine: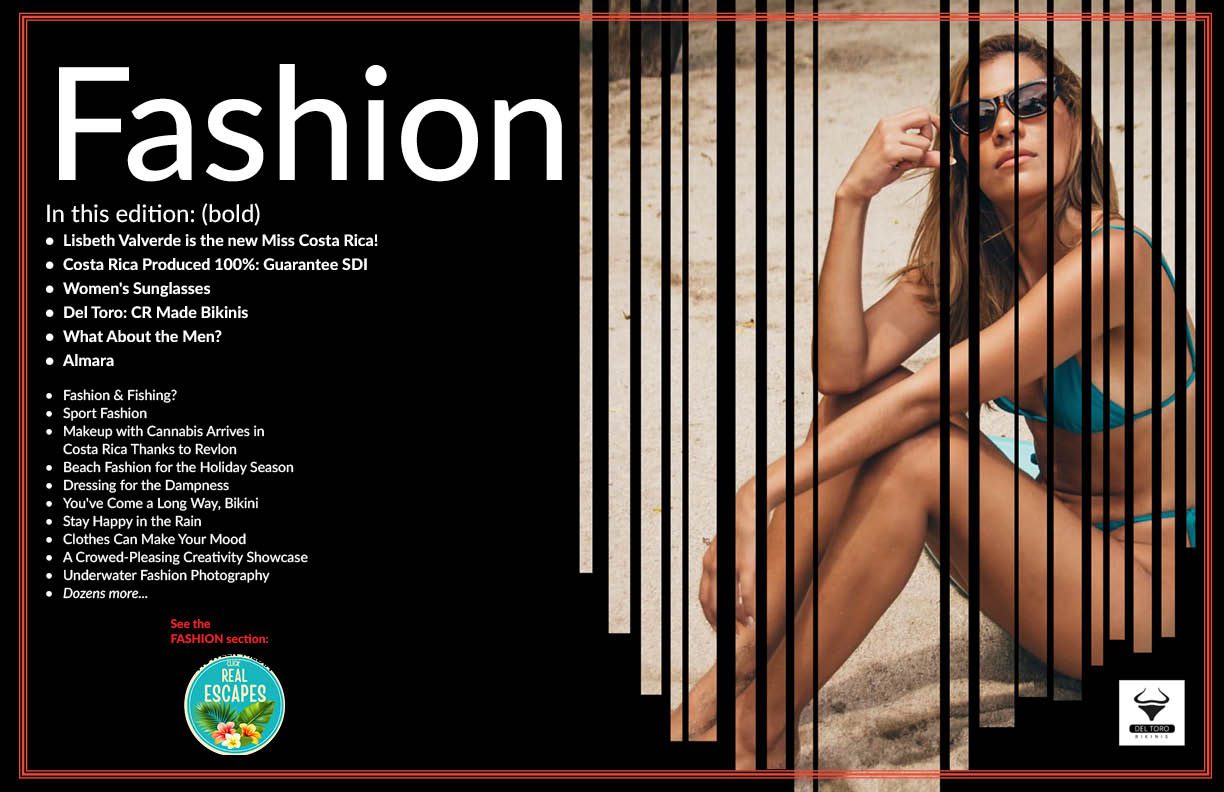 Use the button to submit your interest in marketing with Howler: