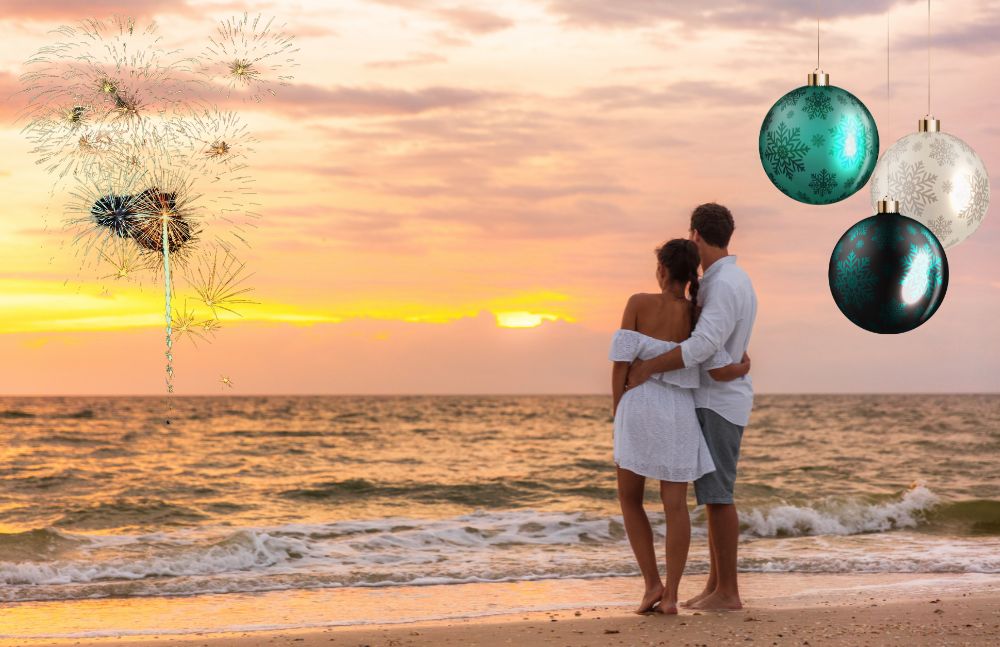 Fashion Flash – Beach Fashion for the Holiday Season
It's holiday season! Here you are on the beautiful Pacific coast of Costa Rica and parties are happening everywhere.
How to dress for a beach event?
Consider this major factor: Living under a heat-wave alert" means incredibly hot weather will make you — trust me — sweat profusely. Be conscious of that in your choice of beach party attire so you can dance all night with no worries. Stay cool while looking hot. So, my strongest advice is to go with airy, soft, flowing dresses because … who wants to be in the family picture with sweaty armpits?
Most parties at the beach have a common dress code: WHITE. So either bring your own favorite lightweight white garment or enjoy a fun afternoon shopping for the one piece that was meant for you. Remember, an all-white look keeps it simple, yet chic.
If you prefer to make a more personal fashion statement, I suggest you go bright, floral or tropical. The clue is to look and feel cool, inside and out.
Another important tip is to leave your high heels at home. On the beach they can become a safety hazard. If you must wear heels — at your own risk — definitely be prepared for the shoe-changing act, by tucking a nice pair of open-toe sandals or platforms in your purse to grab when needed.
Last but not least, remember that makeup easily melts in hot weather, so keep it light. Also, please avoid the shimmer; the humidity will make you extra shiny and sweaty-looking if you have too much sparkle on your skin.