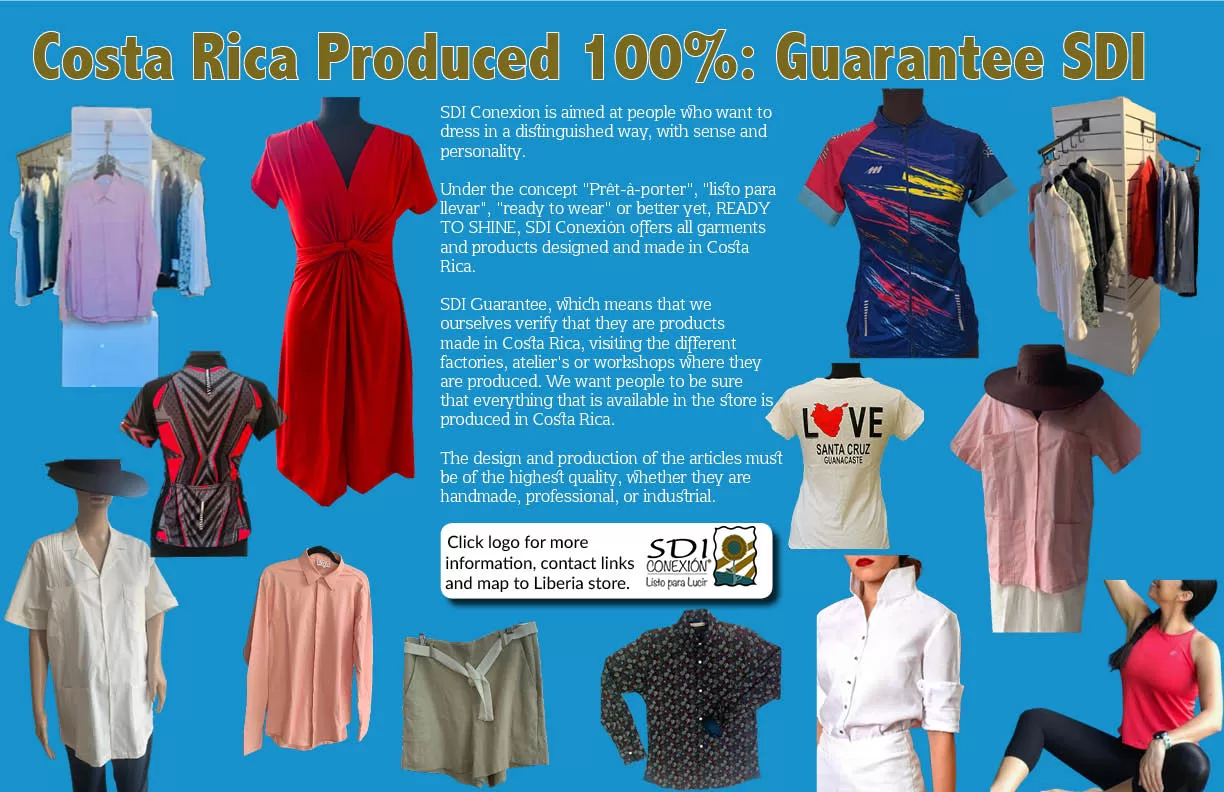 SDI Conexion is aimed at people who want to dress in a distinguished way, with sense and personality. Under the concept "Prêt-à-porter", "listo para llevar", "ready to wear" or better yet, READY TO SHINE, SDI Conexión offers all garments and products designed and made in Costa Rica. SDI Guarantee, which means that we ourselves verify that they are products made in Costa Rica, visiting the different factories, atelier's or workshops where they produce. We want people to be sure that everything that is available in the store is produced in Costa Rica.
The design and production of the articles must be of the highest quality, whether they are handmade, professional, or industrial. They are products that highlight creativity and perfection in their elaboration. Some producers are from Costa Rica, others decided to adopt Costa Rica as their country and in their love for what they do, they show that their roots are here, in this nation.
The garments and products are classic, basic, neutral, simple, discreet colors so that they can be used several times, even in the same week, without being observed as a repetition of the garment. This means that the garments have a greater use throughout their useful life. Those who visit us from other countries will find in SDI Conexión gifts that they can take to their loved ones and can wear them anytime and make known the beautiful and good things they can find in Costa Rica and hopefully in their next visit return to look for our products to continue making our country known as the one that stands out for the great creative capacity of its people.  
We want you to match this profile!