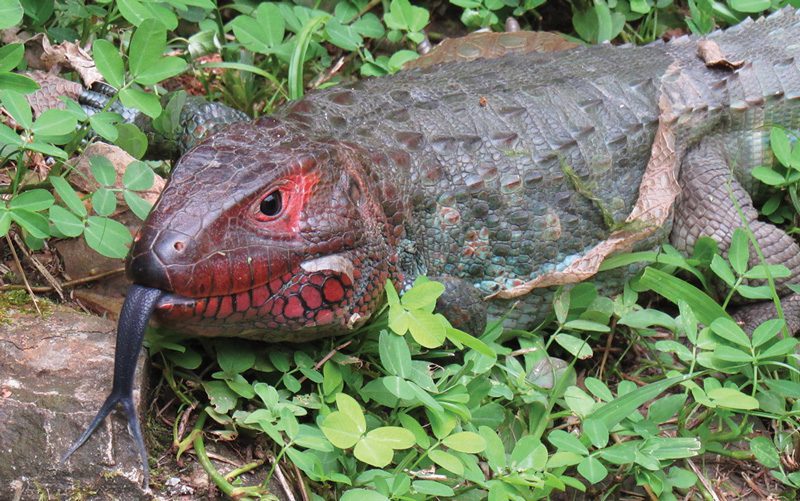 Parque Reptilandia
Parque Reptilandia, Herpetology heaven on earth: My wife, Valerie, and I, both avid herpetologists eager to explore as many Costa Rican wildlife wonderlands as possible, found Parque Reptilandia was a highlight of our trip. In fact, our initial visit was so captivating, we made a second trip back to enjoy more time with the creatures in this magnificent habitat and their caregivers.
Immediately, we were impressed
by how beautifully
the exhibits are maintained.
Reptilandia is easy and inexpensive to access by bus. Coming from San Isidro the first time, tickets for two cost 2,670 colones.
We were greeted by Roel, who invited us to stroll around the premises while waiting for his colleague Quetzal to arrive shortly.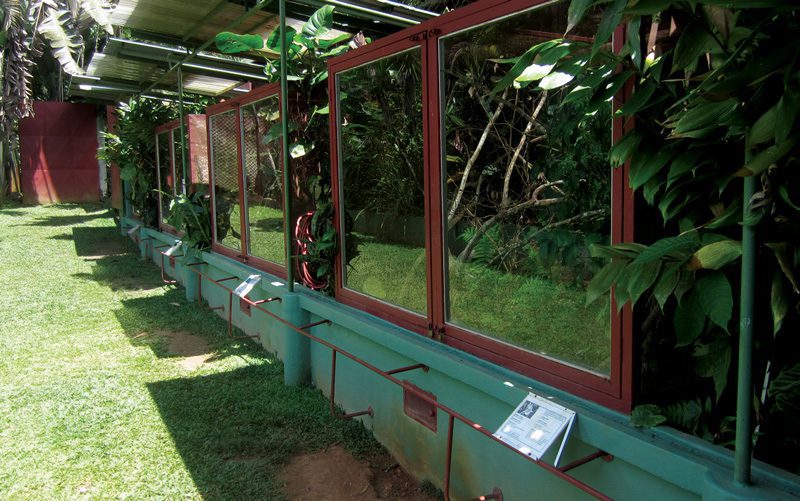 Immediately, we were impressed by how beautifully the exhibits are maintained. Roel explained that the Reptilandia staff members work hard to maintain a clean, natural and attractive environment. They are always striving to make improvements such as simulated rock wall structures and planting the exhibit spaces.
After Quetzal arrived, he spent a few hours showing us various areas behind the scenes, including where babies are raised. He also led us to the place where animals requiring the cooler temperatures of higher altitudes are kept.
While checking on the well-being of the animals, Quetzal told us about the history of his reptile zoo, which he established 21 years ago. His extensive knowledge about Costa Rica's herpetological fauna, and reptiles in general, was apparent.
Visitors to Reptilandia can view species from many parts of Central America and other areas around the world. That includes both of Costa Rica's native crocodile species, as well as venomous and non-venomous types of snakes and many different species of turtles and tortoises. There is also a wonderful variety of lizards from around the world, including one very impressive Komodo dragon, all of whom seem very content in their wonderfully warm and sunny tropical paradise.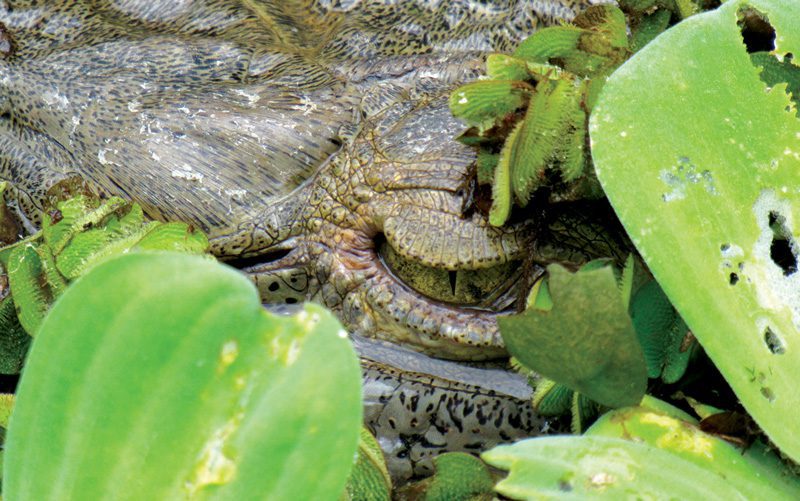 The grounds of this living reptile museum, situated on just over one acre of mountainside, are beautifully maintained, well thought out and easy to negotiate. The exhibits are organized by geographic regions, with easy-to-read informational graphics in both English and Spanish.
Roofing over many of the displays can be rolled back to provide beneficial direct sunlight to animals requiring it. There is also a nice covered area with benches, where visitors can enjoy lunch or just sit and take in the surroundings.
During our first visit, Quetzal mentioned that Friday is feeding day, a very popular attraction for visitors. They have a unique opportunity to watch him feed many of the animals while answering their questions.
Val and I decided to ask our host if he might like some help with animal care on Friday and he graciously accepted our offer. So that's what brought us back to Reptilandia with the bus fare this time from Dominical only 500 colones for both of us.
Upon arrival, we were taken into various holding areas, shown where the equipment is located and given instructions on what to do. After we spent a few hours checking on and cleaning the animals, Quetzal drove us to Uvita, where we ate lunch at a New York Pizza restaurant.
Then it was time to say goodbye to our new friend, with the assurance that we will be back some day. We also invited Quetzal to join us in Colorado for a little herping on our home turf if the opportunity arises.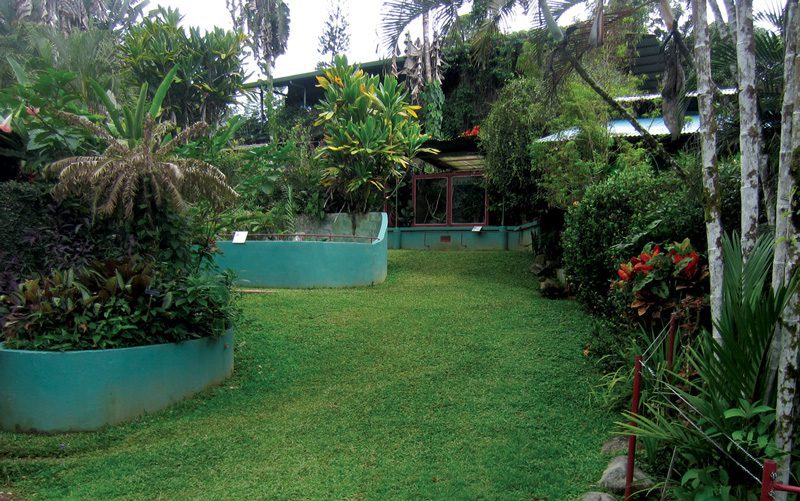 If you go:
Visitors to Reptilandia may want to bring:
• Lunch or snacks —  there is no food service, but drinks are available at the reception desk.
• A good camera with video, especially on Friday during animal feeding.
• An umbrella just in case it rains.
• Any questions you have about reptiles — they are sure to be answered.