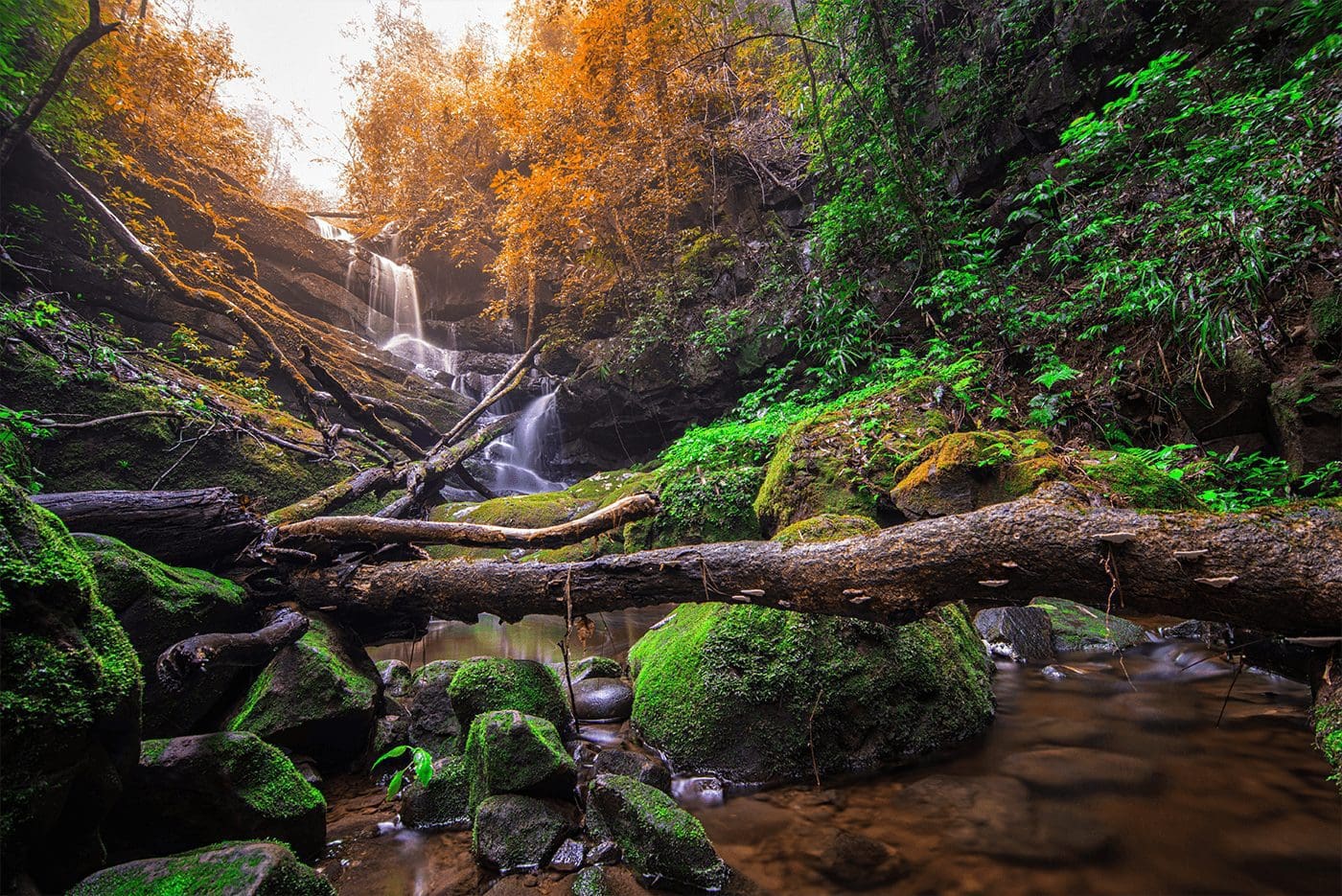 (Spanish below)
Costa Rica is blessed today with an astonishing 26 percent of its territory held in conservation: 29 national parks and over 150 protected spaces in total. But this was not always the case. Laying claim to such an achievement was not one of the first reasons Costa Rica became the global role model it is today in so many respects. The country's track record for land and marine conservation was neither an early nor overnight success story.
As recently as 1970, Costa Rica had no government-protected areas. Deforestation and illegal mining were destroying the terrain and interconnected water ecosystems at an alarming rate. It took an amazing combination of luck, dreams, determination, political will and the law of unintended circumstances to change course and get where we are today. Consistent with much of Costa Rica's history, it is a colorful, and even tragic, tale.
Figuring prominently in this legacy early on were: two young Tico graduate students; a former and future Costa Rican president and his wife; a dream-chasing European expat couple; and the man whose namesake became Liberia's international airport.
Dreamquest in an unknown land
In the mid-1960s, Oloff Wesberg, from Sweden, and Karen Mogensen, from Denmark, came to Costa Rica together following their shared dream. In Mogensen's case, it was literally a dream that occurred during sleep. She described seeing in this dream a land with two peninsulas that would be the couple's destiny. Thus prompted to identify Costa Rica in a global atlas, that's where the couple decided to move — specifically the Nicoya Peninsula.

Having purchased 40 hectares of land in this chosen spot to make their personal dream come true, Wesberg and Mogensen soon began looking at the bigger picture of land occupancy and saw the need for greater protection. On their own land they created Cabo Blanco Reserve, considered the first protected area in Costa Rica. It was the genesis of the couple's activism to protect more land in the country.
To support the cause, Mogensen enlisted help from a fellow Dane by birth, Karen Olsen Beck. Beck was also a naturalized U.S. citizen, having immigrated to the United States as a child. By the time her path crossed Mogensen's in adulthood, Beck was married to Costa Rica's most prominent political leader of the 20th century — José "Don Pepe" Figueres Ferrer, first President of the post-civil war period.
Also during the late 1960s, the lives of two young University of Costa Rica graduates, Álvaro Ugalde and Mario Boza, were heading in a similar parallel direction as both undertook graduate programs in the United States. Boza's studies in the Great Smoky Mountains National Park inspired his desire to protect forests in his homeland. Ugalde's specialty focus while working in Grand Canyon National Park was then a new concept — conservation biology.
Meanwhile, having served two presidential terms, Figueres was becoming increasingly concerned about the future survival of sea turtles. Through his introduction to renowned Florida marine biologist Dr. Archie Carr, whose career found him pursuing conservation projects in Costa Rica for extended periods, Figueres witnessed firsthand the atrocities of poaching on the turtle nesting beaches of Tourtuguero. He was outraged that Costa Ricans could be robbed of such a treasured part of their wildlife heritage on such a massive scale.
Wheels in motion
When 1970 saw "Don Pepe" re-elected for his third presidential term, the wheels were in motion on multiple conservation fronts. With his wife championing Mogensen's land protection concerns, Mario Boza was urging for protection and reforesting of watershed-dependent areas while Álvaro Ugalde's promotion of new conservation biology concepts heralded the dawn of our modern Earth Day era. Along with Figueres' passionate sea turtle protection cause, these converging interests led to breakthrough forestry legislation that would have sweeping long-term consequences for Costa Rica. Inadvertently or not, "national park" terminology within the Forestry Law language saw the creation of what became the nation's present-day crowning glory.

The first protected national park sites were in the following locations:
Poás Volcano in the Central Valley, one of the country's most spectacular landscapes
Santa Rosa in northwestern Guanacaste, where both a magnificent forest and Costa Rica's number one historical site needed protection
Tortuguero on the Caribbean coast, a vitally important turtle nesting area
Cocos Island, a wildlife oasis unprotected by — or from — humans
With Costa Rica's fledgling national parks system now in place, Mario Boza was recognized officially for his founding role in being named the inaugural head.
1974 saw the election of a new President, Daniel Oduber Quirós, who was hand-picked by his predecessor and followed Figueres' lead on several conservation fronts. Álvaro Ugalde sought government protection for water retention areas vital to the development of hydroelectric power by Instituto Costarricense de Electricidad (ICE). He also advocated successfully for the passing of Costa Rica's Tourist Development Incentive Law, with provisions for tax breaks and other inducements supporting the new concept of ecotourism.
Other kinds of changes in the 1970s helped shape Costa Rica's national parks history. Government land expropriation initiatives were taken to make subdivided lots affordable to the local population and offer protection from foreign development. In the same decade, many of today's best-known national parks such as Manuel Antonio and Carara were created and protected, as well as in Oduber's native Guanacaste region.
Paper park system
Sadly, however, Costa Rica's earliest parks languished for some time as merely a "paper system." Organization was lacking and operations driven from the top down, so local involvement was largely excluded. Political friction at the local level was a consequence, leading to poaching, illegal lumbering and gold mining, and other conservation violations. This situation persisted into the mid-1980s and even later.
1987 marked a turning point when then-President Óscar Arias won the Nobel Peace Prize as a proponent of human rights and non-violent resolution of Central American conflicts. Having put Costa Rica in the world spotlight, Arias seized the opportunity for wide open doors to international tourists, along with new possibilities for his own people to prosper.
A key step was to strengthen the existing tourism incentive legislation, and Costa Rica's protected areas would play a pivotal role. But for this strategy to succeed, attracting planeloads of ecotourists to experience immersion in unblemished natural surroundings was only part of the prosperity equation. Only when these visitors were consciously enjoying and contributing to the mutual economic benefits of ecotourism, would there be sufficient motivation for meaningful local involvement in park protection.

Ultimately in 1998, Costa Rica's Sistema Nacional de Áreas de Conservation (SINAC) was established as the all-encompassing umbrella organization for protected locales.
This is not where the story ends, nor is it fair not to mention one gruesomely unhappy detail from an earlier chapter, dating back to 1975. Álvaro Ugalde was continuing his bio-conservation crusade in what he considered to be the highest-priority area of Costa Rica: the Osa Peninsula. Steadfastly supporting Ugalde's efforts was Oloff Wesberg, still pursuing the dreamquest his wife had foreseen in this dual-peninsula paradise. Tragically, Wesberg was murdered by a suspected poacher or illegal gold miner.

Although much of the Osa eventually came under protection thereafter, Ugalde died in 2015 without realizing his dream of complete protection for the peninsula.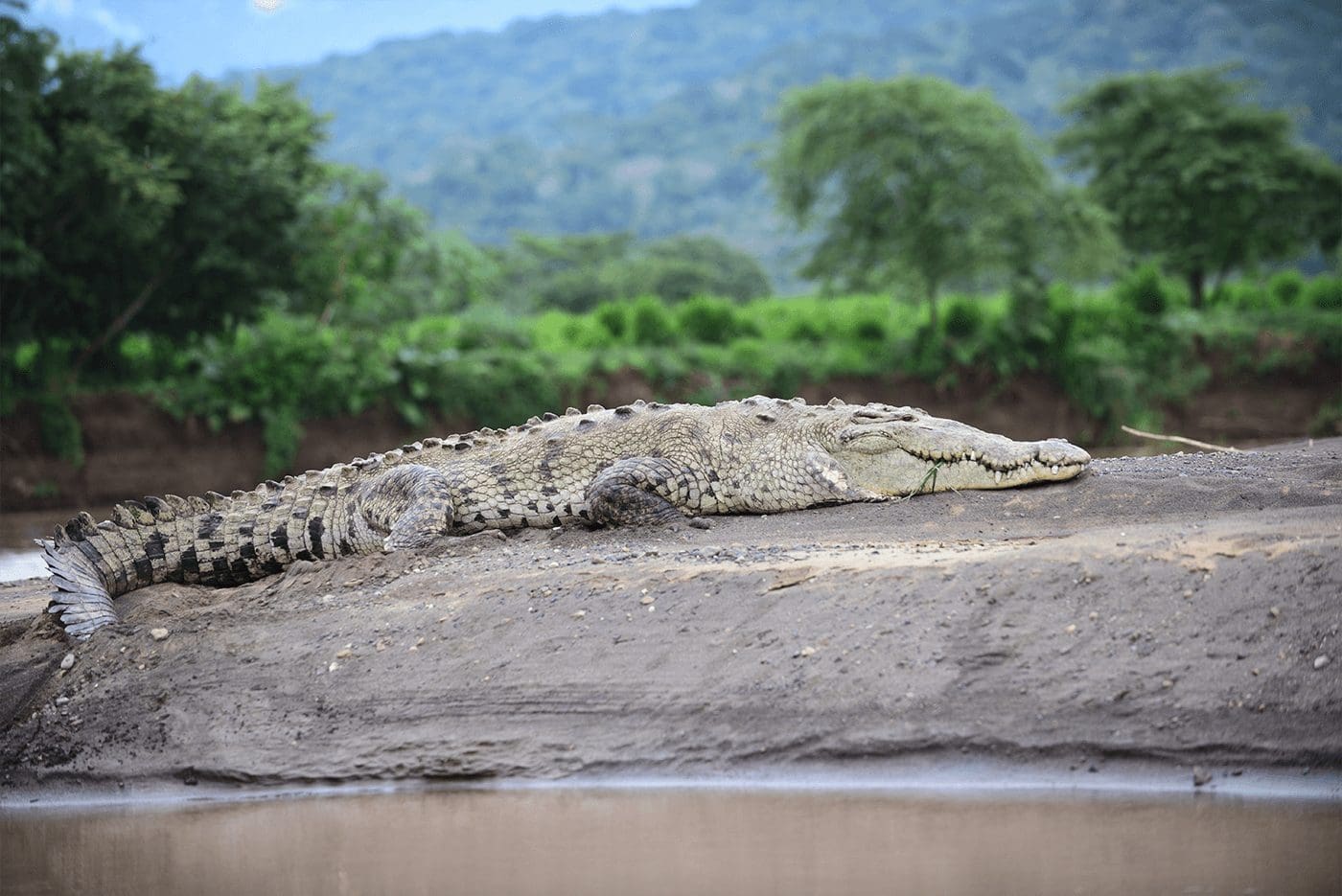 Dynamic process to protect and enhance
Initiatives to protect and extend the areas under conservation in Costa Rica continue to this day, most recently with the inception of its 29th national park, Miravalles, in 2019. Renewal efforts to enhance both the parks and the visitor's experience throughout the country are also ongoing.
The national park system has become a vast and diverse network of protected habitats and ecosystems where water, forests, wetlands, beaches, birds, animals, insects, plants, coral, whales, sharks and turtles coexist. These are the most impressive and dynamic attractions for anyone visiting or living in Costa Rica. Each park provides its own special reason to visit, and every park should be visited.
From Zero to 150 in Five Decades
For a country whose land mass is so compact, Costa Rica's tally of government-protected spaces is extraordinarily deep, wide and dynamic. Starting from ground zero less than a half-century ago, the ever-expanding park count now stands as follows: 29 national parks, 58 wildlife refuges, 32 protected zones, 15 wetland areas/mangroves, 11 forest reserves and eight biological reserves. In addition, there are 12 other conservation regions covering both land and sea.
---
SPANISH TRANSLATION
by CPI Flamingo
Las áreas protegidas de Costa Rica
¡Un legado de suerte, sueños, determinación y voluntad política!
Hasta el día de hoy, Costa Rica ha sido bendecida con un asombroso 26 por ciento de su territorio destinado a la conservación con un total de 29 parques nacionales y más de 150 espacios protegidos, aunque este no siempre fue el caso.
Reclamar tal logro no fue uno de los primeros y Costa Rica se convirtió y es hoy, en muchos aspectos, el modelo global a seguir. El historial del país para la conservación de la tierra y el mar no fue una historia de éxito temprana ni se logró de la noche a la mañana.
Recién en 1970, Costa Rica no tenía áreas protegidas por el gobierno. La deforestación y la minería ilegal estaban destruyendo las tierras y los ecosistemas de agua interconectados a un ritmo alarmante. Se requirió una combinación increíble de suerte, sueños, determinación, voluntad política y una serie de circunstancias no intencionadas para cambiar el rumbo y llegar adonde estamos hoy. En consonancia con gran parte de la historia de Costa Rica, es una historia colorida e incluso trágica.
Detrás del principio en este legado se encuentran: dos jóvenes ticos recién graduados de la universidad, un ex y futuro presidente costarricense y su esposa; una pareja de expatriados europeos persiguiendo sus sueños y el hombre cuyo homónimo se convirtió en el aeropuerto internacional de Liberia.
Misión sueño en una tierra desconocida
A mediados de la década de 1960, Oloff Wesberg, de Suecia, y Karen Mogensen, de Dinamarca, llegaron juntos a Costa Rica por un sueño compartido. En el caso de Mogensen, fue literalmente un sueño que tuvo cuando estaba durmiendo. Ella describió haber visto en este sueño una tierra con dos penínsulas que serían el destino de la pareja. Rápidamente lograron identificar a Costa Rica en un atlas global, adonde la pareja decidió mudarse, específicamente a la península de Nicoya.
Habiendo comprado 40 hectáreas de tierra en este lugar que elegieron para hacer realidad su sueño personal, Wesberg y Mogensen pronto comenzaron a analizar el contexto más amplio de la ocupación de la tierra y vieron la necesidad de una mayor protección. En su propio terreno crearon la Reserva Cabo Blanco, considerada la primera área protegida en Costa Rica. Este paso fue la génesis del activismo de la pareja para proteger más tierras en el país.
Para apoyar la causa, Mogensen solicitó la ayuda de una compañera danesa de nacimiento, Karen Olsen Beck. Beck también era ciudadana estadounidense por naturalización, ya que emigró a los Estados Unidos cuando era niña. Cuando su camino se cruzó con el de Mogensen en la adultez, Beck estaba casada con el líder político más destacado de Costa Rica del siglo XX: José "Don Pepe" Figueres Ferrer, primer presidente del período posterior a la guerra civil.
También a finales de la década de 1960, las vidas de dos jóvenes graduados de la Universidad de Costa Rica, Álvaro Ugalde y Mario Boza, se direccionaron paralelamente ya que los dos decidieron estudiar sus maestrías en los Estados Unidos. Los estudios de Boza en el Parque Nacional Great Smoky Mountains inspiraron su deseo de proteger los bosques en su tierra natal. La especialidad de Ugalde mientras trabajaba en el Parque Nacional del Gran Cañón era en ese entonces un nuevo concepto: la biología de la conservación.
Mientras tanto, después de haber cumplido dos mandatos presidenciales, Figueres estaba cada vez más preocupado por el futuro de la supervivencia de las tortugas marinas; después de que le presentaran al renombrado biólogo marino de Florida, el Dr. Archie Carr, cuya carrera lo encontró persiguiendo proyectos de conservación en Costa Rica durante largos períodos, Figueres fue testigo principal de las atrocidades de la caza furtiva en las playas de Tortuguero. Él estaba indignado que los costarricenses pudieran ser despojados de una parte tan preciada de su patrimonio de vida silvestre a una escala tan masiva.
Manos a la obra
Cuando en 1970 "Don Pepe" vio la reelección para su tercer mandato presidencial, había diferentes manos que trabajaban en múltiples frentes de la conservación. Estaba su esposa acompañando las preocupaciones de Mogensen relacionadas con la protección de la tierra. Estaba Mario Boza instando a la protección y reforestación de las áreas dependientes a cuencas, mientras que Álvaro Ugalde estaba promoviendo nuevos conceptos de biología de la conservación en la época de una era moderna donde nació el Día de la Tierra. Junto con la apasionada causa de la protección de las tortugas marinas de Figueres, estos intereses convergentes llevaron a una innovadora legislación forestal que tendría consecuencias a largo plazo para Costa Rica. Inadvertidamente o no, la terminología de "parque nacional" dentro del lenguaje de la Ley Forestal se convirtió en la gloria de la corona que lleva el país.

Las primeras áreas protegidas de parques nacionales fueran los siguientes lugares:
El volcán Poás en el Valle Central, un de los paisajes más espectaculares del país.
Santa Rosa en el noroeste de Guanacaste, un lugar donde el magnífico bosque y una de los sitios históricos más importantes del país necesitaban protección.
Tortuguero en la costa caribeña, vitalmente importante para los nidos de las tortugas.
La Isla del Coco, un oasis desprotegido por o de los humanos.
Con el impulso del sistema de parques nacionales de Costa Rica ahora en marcha y funcionamiento, Mario Boza fue reconocido oficialmente con el nombramiento de jefe inaugural por su papel como fundador.
El año 1974 vio la elección de un nuevo presidente, Daniel Oduber Quirós, quien fue elegido por su predecesor y siguió el ejemplo de Figueres en varios frentes de conservación. Al mismo tiempo, Álvaro Ugalde buscó la protección estatal de las áreas de retención de agua, vitales para el desarrollo de la energía hidroeléctrica por el Instituto Costarricense de Electricidad (ICE). Él también abogó con éxito por la aprobación de la Ley de Incentivos al Desarrollo Turístico de Costa Rica, con disposiciones para exenciones de impuestos y otros incentivos apoyando así, el nuevo concepto de ecoturismo o turismo écologico.
Otros tipos de cambios en la década de los setenta ayudaron a formar la historia de los parques nacionales de Costa Rica. Se tomaron iniciativas gubernamentales de expropiación de tierras para hacer que los lotes subdivididos fueran accesibles para la población local y ofrecer protección contra el desarrollo extranjero. En la misma década, se crearon y protegieron muchos de los parques nacionales más conocidos en la actualidad, como Manuel Antonio y Carara, así como en Guanacaste, la región de origen de Oduber.
Sistema de parques en papel
Desafortunadamente los primeros parques de Costa Rica se marchitaron durante algún tiempo porque solo existía un "sistema parques en papel". Faltaba organización y operaciones impulsadas de arriba hacia abajo, por lo que la participación local se excluyó en gran medida. La fricción política a nivel local fue una consecuencia, que condujo a la caza furtiva, la extracción ilegal de madera y la extracción de oro, además de otras violaciones hacia la conservación. Esta situación persistió hasta mediados de la década de los ochenta e incluso hasta más tarde.
El año 1987 marcó un punto de inflexión cuando el entonces presidente Óscar Arias ganó el Premio Nobel de la Paz como defensor de los derechos humanos y la resolución no violenta de los conflictos centroamericanos. Después de poner a Costa Rica en el centro de la atención mundial, Arias aprovechó la oportunidad para abrirles las puertas y recibir con los brazos abiertos a los turistas internacionales, junto con nuevas posibilidades para que su pueblo prosperara.
Un paso clave fue el fortalecimiento de la legislación vigente sobre incentivos turísticos y las áreas protegidas de Costa Rica. Pero para que esta estrategia tuviera éxito, atraer cargas de ecoturistas para que experimentaran la inmersión de un entorno natural inmaculado era solo una parte de la ecuación hacia la prosperidad. Solo cuando estos visitantes disfrutaran conscientemente y contribuyeran a los beneficios económicos mutuos del ecoturismo, habría suficiente motivación para una participación local significativa en la protección de los parques.
Finalmente, en 1998, el Sistema Nacional de Áreas de Conservación (SINAC) de Costa Rica se estableció como la organización nacional que abarcaría todos los lugares protegidos.
Pero aquí no es donde termina la historia, ni es justo mencionar un horrible detalle de un capítulo anterior, que data en 1975. Álvaro Ugalde continuaba su cruzada de bioconservación en lo que consideraba el área de mayor prioridad en Costa Rica: la península de Osa. Apoyando firmemente los esfuerzos de Ugalde estaba Oloff Wesberg, aún persiguiendo los sueños de su esposa que había previsto en este paraíso con doble península. Trágicamente, Wesberg fue asesinado por un presunto cazador furtivo o minero de oro ilegal.
Aunque gran parte de Osa eventualmente se protegió a partir de entonces, Ugalde murió en 2015 sin cumplir su sueño de la completa protección de la península.
Proceso dinámico para proteger y mejorar
Las iniciativas para proteger y extender las áreas bajo conservación en Costa Rica continúan hasta el día de hoy, el proceso más reciente fue la conversión del vigésimo noveno parque nacional, el Miravalles, en el 2019. Los esfuerzos para mejorar tanto los parques como la experiencia de los visitantes en todo el país también es un proceso que continúa creciendo y mejorando.
El sistema de parques nacionales se ha convertido en una amplia y diversa conexión de hábitats y ecosistemas protegidos, en los cuales coexisten el agua, los bosques, los humedales, las playas, las aves, los animales, los insectos, las plantas, los corales, las ballenas, los tiburones y las tortugas. Estas son las atracciones más impresionantes y dinámicas para cualquiera que visite o viva en Costa Rica. Cada parque ofrece su propia razón especial para visitar porque cada parque debe ser visitado.
De cero a 150 en cinco décadas
Para un país cuya masa de tierra es tan compacta, el conteo de espacios protegidos por el gobierno de Costa Rica es extraordinariamente transcendente, amplio y dinámico. Comenzando desde cero hace menos de medio siglo, el conteo de parques está constantemente en expansión y ahora está compuesto por: 29 parques nacionales, 58 refugios de vida silvestre, 32 zonas protegidas, 15 áreas de humedales/manglares, 11 reservas forestales y 8 reservas biológicas. Además, hay otras 12 regiones de conservación que cubren tanto la tierra como el mar.