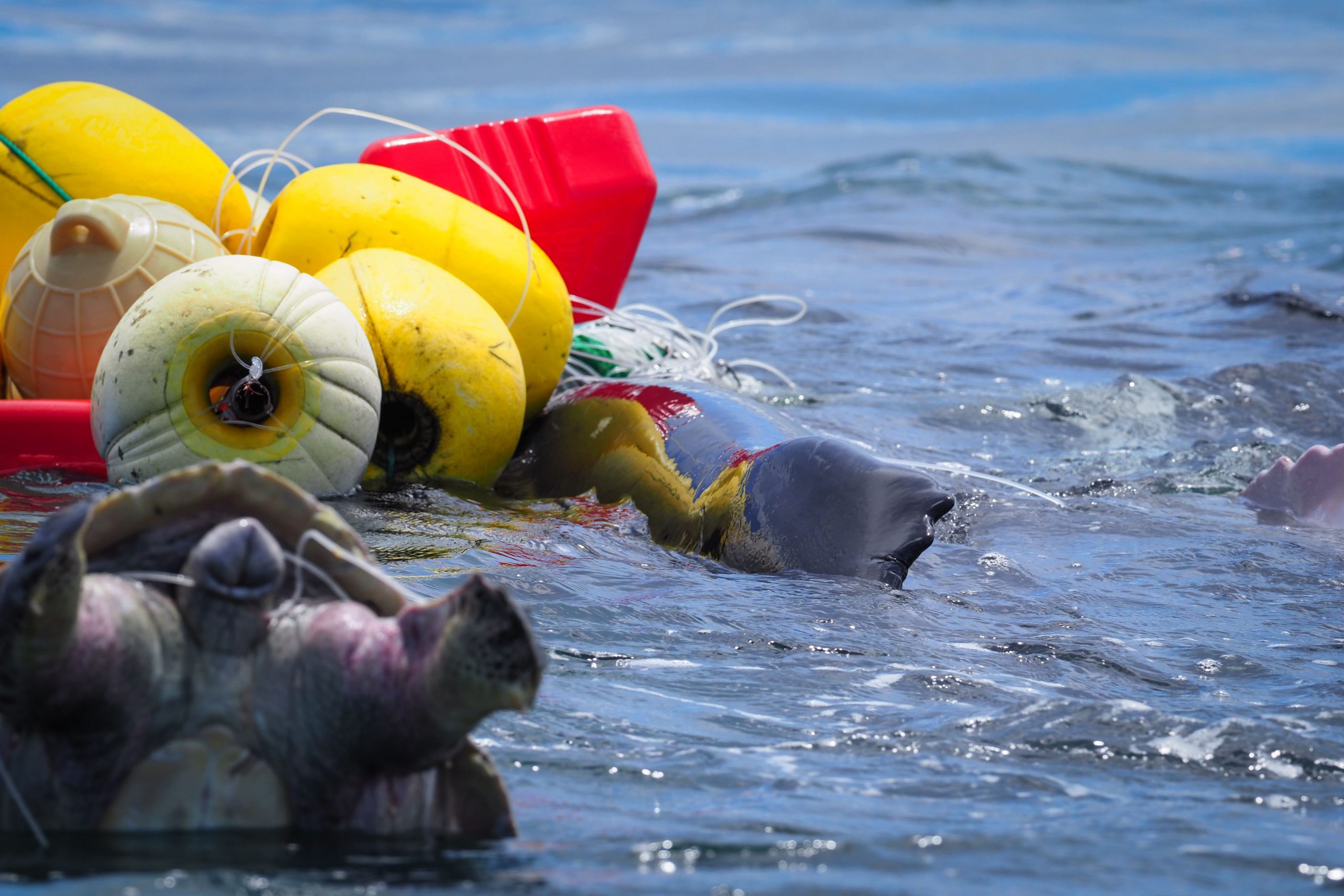 When we, Pipa and Coco from The Vegan Pirates, first met Yulian Cordero on a dive trip to Isla del Caño, a small island in the south Pacific region of Costa Rica, we didn't know it would change the course of the next months and also bring us in contact with more like-minded human beings.
Yulian was our dive instructor, who also had incredible knowledge about the humpback whales that are migrating to Costa Rica every year for mating and raising their calves. He told us about the nonprofit marine conservation organization Innoceana and its participation in saving two entangled whales in 2019.
It started on July 11 that year when Zobeida Mendoza Rojas, a dive instructor at Drake Divers, received a call about a whale entangled in fishing lines. She organized a rescue mission and called for support in the area. This is how Yulian and others from Innoceana became involved by joining Zobeida, along with some fellow dive guides, to rescue the whale. 
When this improvised rescue team, equipped with machetes and kitchen knives, localized the whale, they found her — along with her young calf and two dead sea turtles — entangled in more than three miles of fishing lines full of hooks and buoys. After many hours and much trial and error they finally and luckily managed to free the whales.  
Fortunately, in an era of smartphones and compact cameras, most of the event could be documented. The Innoceana rescuers wanted to show the world what they had witnessed, but did not have the resources and skills to do so. For us, with our media production background and engagement in marine conservation, it was just a logical step helping them out. Using our know-how, we could create a no-budget documentary about the whale rescue and raise awareness of a critically important cause. 
See page 52 in full screen!
Many different projects
June 2020 found us making our way back to Caño Island with the documentary production contributors from innoceana: Yulian, wildlife conservation advisor, Carlos Mallo Molina CEO and founder; Laura Vanopdenbosch, project director of Costa Rica; Margot Deville, communication advisor; and Julia Zafra Aranda, project manager. Our goal was to not only show the whale rescue, but also the work of Innoceana. The organization's many projects around the area encompass coral research, water quality inspections and also expeditions for divers to get more involved in marine conservation.  
We shot tons of footage, underwater and over water, and conducted interviews with some of the people who were part of the rescue. After months of further research and editing we finally finished the documentary entitled Entangled in Costa Rica. Running at about 25 minutes, it explores how everyone — when faced with unforeseen circumstances — can come together to facilitate positive change. 
The same type of event — entanglement of marine life in lost or abandoned fishing gear — occurs every day around the world. Whales are not the only victims, as it happens to dolphins, sharks, sea turtles, manta rays, sea birds and more species. 
Rescuing any type of animal from entanglement is dangerous and difficult. Therefore, it's important to equip trained rescue squads for responding to these types of life or death emergencies in a secure way. That means involving all local boat captains and guides in the training.  
So we hope many people are going to watch the documentary and take action to support the campaigns that Innoceana is now working on. The goal, of course, is to raise awareness, but also to fund and establish a whale rescue squad here in south Costa Rica. Additionally there will be a petition to restrict and prohibit industrial fishing during the whale season.  
Learn more
Entanglement 
Many marine animals like whales, sea turtles, dolphins and thousands of other species get accidentally entangled in industrial and recreational fishing gear. It is a growing problem and it is estimated that over 300.000 whales and dolphins  die due to entanglement every year. The animals drown or starve to death and suffer from traumas and infections from the lines that are cutting in their flesh. Up to nearly 50% of the plastic in the Great Pacific garbage patch is lost or  abandoned fishing gear.  
Festivals
The whole team is very proud that the film has been chosen for our first  festivals – e.g. the International Ocean Film Festival in San Francisco (streaming event) or the Wildlife Conservation Film Festival in New York City – which will be the first screening in an actual cinema in October, 2021. This is a really big step to raise awareness for these events and gain interest for these topics all over the world. 
Yulian Cordero, Julia Zafra, Carlos Mallo Molina, Laura Vanopdenbosch, Hannes Klein, Margot Deville, Uta Sax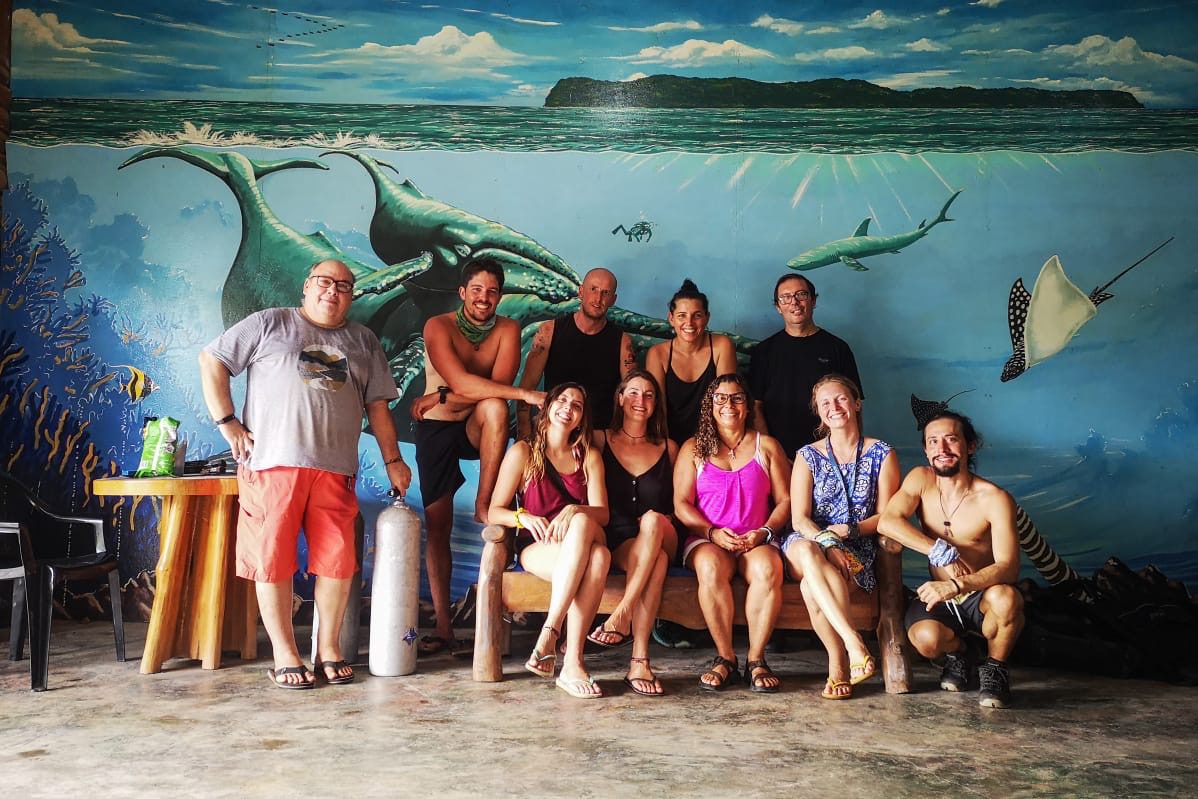 Photos courtesy of The Vegan Pirates, Innoceana and Yulian Cordero (whales).
Bio – Uta Sax/Hannes Klein:
Since going vegan a few years back our lives have changed completely. From owning a media production company in Salzburg, Austria, and working way too much, we are now living in Costa Rica building our finca in the jungle and educating ourselves about permaculture, so in the future we can grow our own trees and fruits, vegetables and herbs. But for wildlife or conservation projects of course we will always use our skills in filmmaking.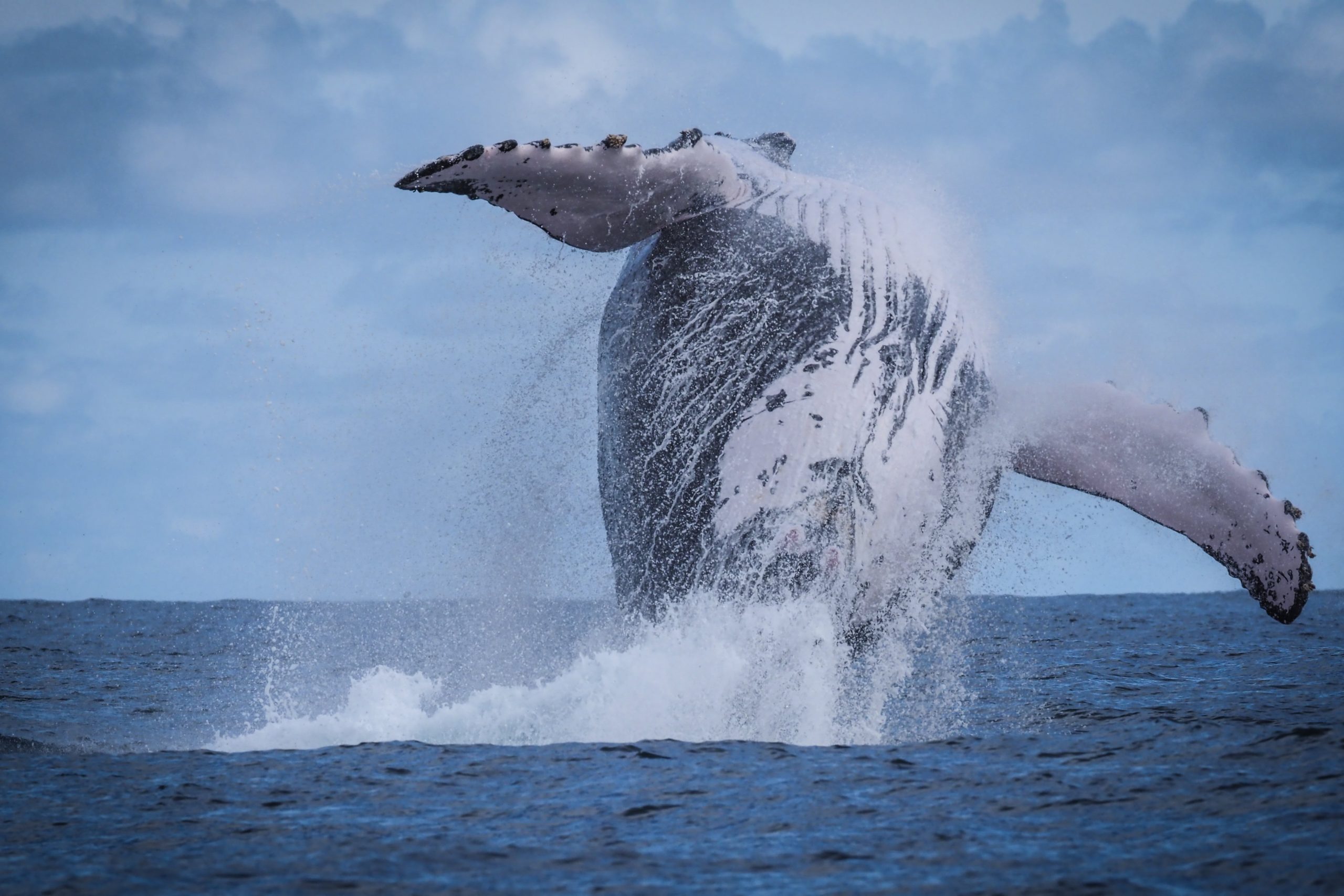 Crowdfunding  
The goal is to reach $100,000. Every donation counts!  
Donating to the 501(c)3 nonprofit organization Innoceana is one way you can contribute to protecting vulnerable marine species in Costa Rica's south Pacific coast and help rescue animals entangled in fishing gear.  
Your donation will help to:  
Purchase a boat to monitor the coasts and spot animals in distress. 

Create a trained network of disentanglement experts: provide special disentanglement tools, train local communities and tour operators to perform rescues of whales and other marine animals such as entangled sharks, sea turtles, whales, dolphins, and rays.  

Support Innoceana's projects and research to develop new technologies and strategies to conserve and protect the area. 

Develop citizen science programs to educate and raise awareness of the population on plastics and industrial fishing issues.  

Apply pressure on local authorities, through a competent legal team:  

to vote on a bill banning industrial fishing, gillnets, and fishing fleets, during the whale breeding season.  

to define the corridor between Caño Island and Corcovado National Park in Costa Rica as a national Marine Protected Area (MPA).