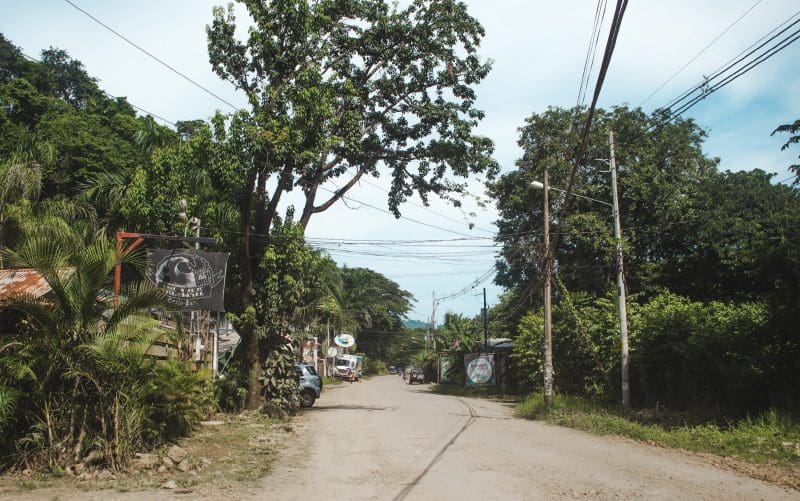 Santa Teresa Time – Just While Away Your Day
Santa Teresa Time – Just While Away Your Day.  On the Nicoya Peninsula's southwest coast sits the idyllic village of Santa Teresa. A haven for surfers, hippies and tourists, not to mention Tom Brady and Gisele Bündchen, this dusty little community has everything you need for a perfect vacation: breathtaking beaches, protected nature, a multicultural mix of dining spots, wellness and just plain relaxation.
Obviously, it is worth the time and effort, but getting to Santa Teresa is a bit tricky. From the north on route 21 in Guanacaste — surprise, surprise — there is no straight shot. You must drive all the way down the east coast of Nicoya Peninsula and around the south tip, heading north. Coming from places east or north and reaching Puntarenas, there's a ferry that will take you across the Gulf of Nicoya or planes that fly into Tambor. From there, it's about a 50-minute drive.

This laid-back town emits
pura vida vibes, which means
things move at a slower pace.
Bask in the Sand
The main coastal attraction in town is Playa Carmen, a Blue Flag beach within walking distance of the hotels and restaurants making up Santa Teresa's main drag. Soft, white-sugar sand lined with palm trees makes this picturesque shoreline ideal for soaking up the sun. The beach breaks and consistent swells make it ideal for every level of surfer. Swimmers need to watch for rip currents.
Just to the north of town is Playa Santa Teresa, ranked high on "Most Beautiful Beaches in the World" lists. The farther north you go, the more deserted this beach becomes, making it your own private utopia.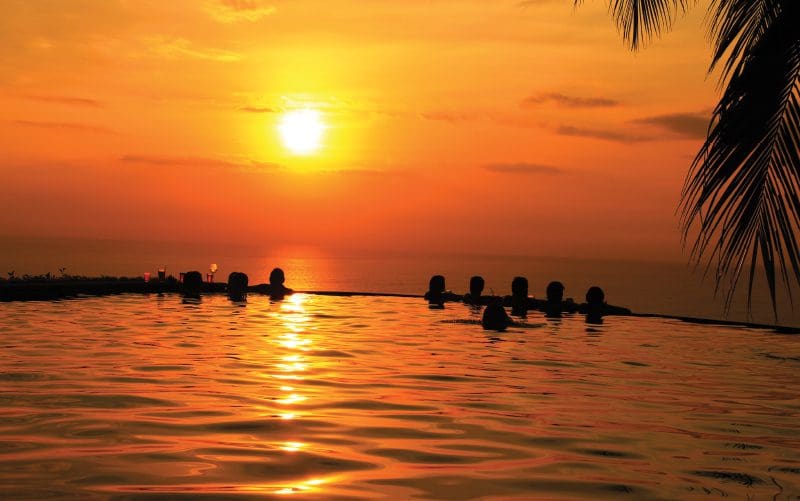 Embrace nature
Just seven miles south of Malpais is Cabo Blanco Nature Reserve, a 4.5-square-mile habitat for white-faced and howler monkeys, deer, coatis, sloths and lots of birds. Opportunities to spot these creatures are your bonus reward for the strenuous three-mile hike (each way) through tropical forest to the gorgeous Playa Cabo Blanco. The beach is pretty rocky and not ideal for swimming, but glorious for cooling off after the ups and downs of the hiking trail path. If you decide to make the trek, start as early as you can to beat the intense heat and humidity, and bring plenty of water.
Cabo Blanco Nature Reserve is open Wednesday through Sunday weekly.
Tempt your tastebuds
People from around the world have settled in Santa Teresa, giving it a rich and varied culinary scene. You will find something to satisfy all appetites, from fun fish markets, sushi with a Japanese chef and homemade Italian pasta, to authentic French bakeries and of course, the ubiquitous seafood.
Be well
With a myriad of yoga shalas, pilates studios, spas, holistic clinics and fitness centers — whatever your mind, body or soul needs — Santa Teresa will not disappoint. This laid-back town emits pura vida vibes, which means things move at a slower pace, giving the wellness seeker every opportunity to indulge in the abundant treatments the town has to offer.
Relax
When welcoming visiting friends from the U.S. recently, I asked, "Where are you planning to go while you're here?"
My friend smirked. "We'll be dividing our time between the beach and the pool," he said.
When I take a vacation, I always try to see everything, do everything, and … um, eat everything. But my friends taught me an important lesson. Relax. Everything you need is right in front of you. No need to go chasing the coolest yoga class, the best brunch spot, the swankiest souvenir shops.
Santa Teresa is perfect for strolling down to the beach at sunset and spending time with friends and family. It's perfect for kicking back with a beer and a book, just whiling the day away. It's a different time zone, where you're never late and no one is in a hurry. It's Santa Teresa time.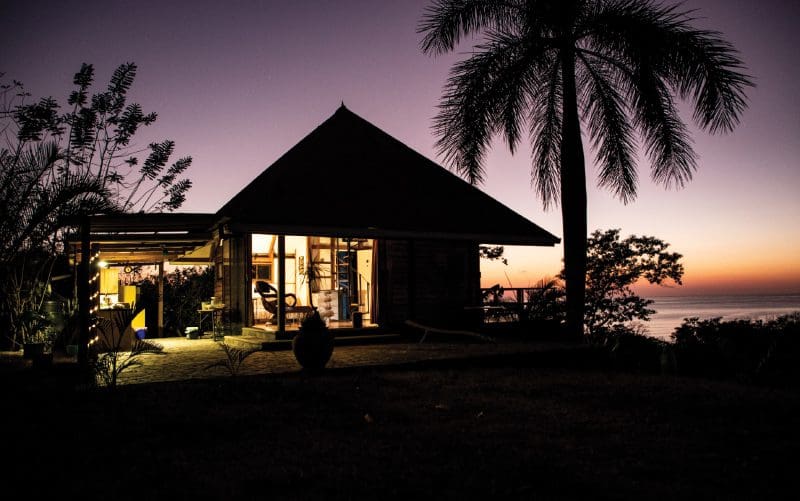 History Tinged by Tragedy
The Cabo Blanco area has a fascinating history, tinged by tragedy but with a favorable outcome. Until the 1960s, severe deforestation had taken its toll on the landscape. Nicolas Wessberg and Karen Mogensen, a Eurpean couple chasing their Costa Rican dream, were troubled by what they saw happening and appealed to the international community for help. These forest preservation efforts were the genesis of Costa Rica's first protected area, and the founding of its National Park Service (SINAC). Wessberg was later murdered in the Osa Peninsula, where he was researching the area for a potential national park. His contributions as a conservationist are memorialized in a park north of Montezuma, Cabo Blanco Absolute Reserve.