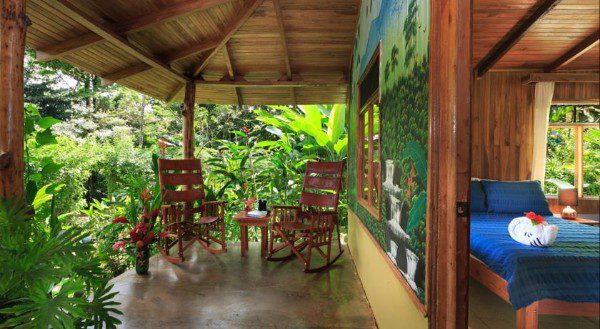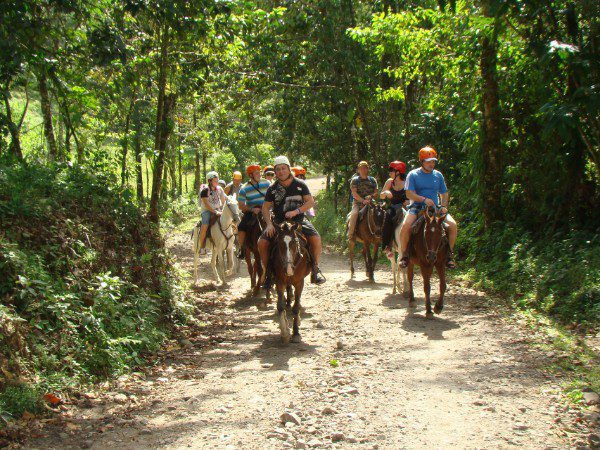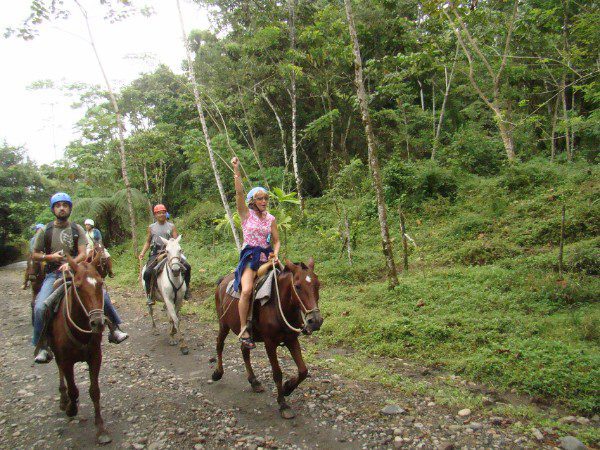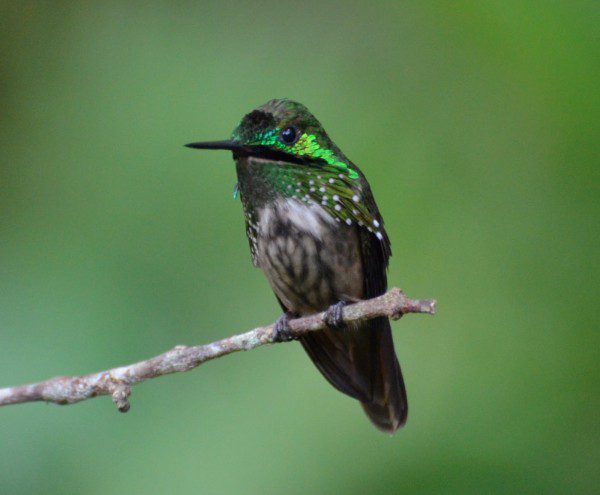 As you travel around Costa Rica looking to check off world-famous spots like Manuel Antonio, Tamarindo and Arenal, consider a little detour off the beaten path to Bijagua. Although no big-name attractions exist here, a stay will reveal the warmth and happiness of the Costa Rican people along the roads less traveled.
Tucked between Tenorio and Miravalles volcanoes, and just a short drive from Liberia and La Fortuna, this small town still depends on dairy and vegetable farming, but new generations of tourism entrepreneurs are now offering unique, slice-of-life experiences.
"We want the visitors to come to Bijagua not because they need a service, like lodging or food. We want them to come and experience the real Costa Rica," said Donald Varela, owner of Tapir Valley and Casitas Tenorio Farm and B&B.
Should you book a flight into La Fortuna and out of Liberia, here is a sampling of what you can find on a road trip in between.
Hiking and tubing on Río Celeste
Inside Tenorio National Park, the turquoise-blue river Río Celeste and its majestic waterfalls are the main draw for Bijagua. Just a few years ago, a new road was built between the town and the main park entrance, allowing people to make the 10-kilometer drive in around half an hour. Thanks to this road, many tourists come from different parts of Guanacaste for a day tour of the park.
More recently, tubing became the latest way to experience the river and the natural environment to the west of Bijagua. ONCA Tours offers a one to two-hour tour beginning at a restaurant next to the river a few kilometers from the town of Katira. "People love to float down a river that has such spectacular colored water, but the scenic beauty of the forest along the river also fascinates them," said ONCA owner and guide Odir Rojas.
The trip costs $45 per person and is suitable for those in good health, ages 5 and up. ONCA welcomes groups of two or more. Call 8399-2757 or visit Onca Tours on Facebook for more information.
Horseback riding with Alturas del Tenorio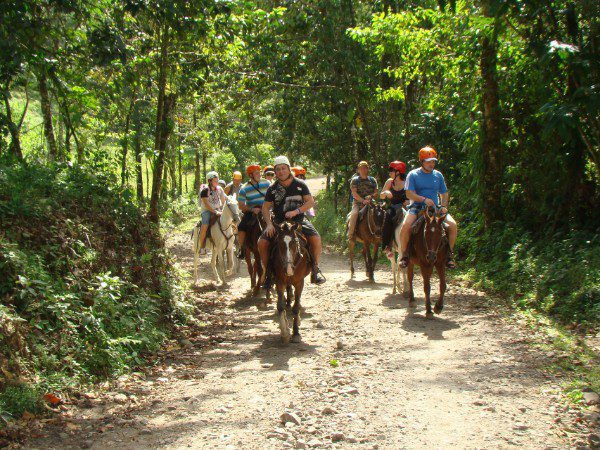 Just a kilometer from the main entrance to the national park, Alturas del Tenorio offers two-hour horseback riding tours across the Costa Rican countryside. David Quesada, the main guide and founder of Alturas del Tenorio, takes the riders to viewpoints where they can view the northern plains of Costa Rica and sometimes as far as Lake Nicaragua, with glimpses of the Arenal, Tenorio and Miravalles volcanoes. The tours encounter lots of wildlife, like monkeys, sloths and many birds.
Regular tours depart at 8 a.m., 11 a.m. and 2 p.m. but other times can be arranged in advance. Cost is $30 per person and all riders are equipped with gear and horses. Call 8482-8415, 5707-5151, 8697-9895 or visit Tour A Caballo Alturas Del Tenorio on Facebook for more.
Bird watching at Tapir Valley
On the road to the national park, Tapir Valley offers visitors a private and exclusive walk in a reforested pasture land surrounded by primary forest and a swamp. It is a real score for birders and photographers who want to get close to nature in less touristy areas. The only residents of the grounds are the tapirs, which can be spotted wandering around looking for fruit.
Donald Varela has dedicated the last 12 years to meticulously reforesting this land. He manages the property in blocks, each of which contains forestland at different stages of growth. This allows him to increase the biodiversity on the property.
Tours last half the day. Nature walks with a bilingual guide costs $45 per person, children aged 6-12 are $20. Birding tours with a trained bilingual guide cost $60 per person for groups up to 4 people. For more, visit www.tapirvalley.com.
An evening at Frog's Paradise
Twenty years ago Miguel Soto's property was a cattle pasture land, but today it is a lush second growth forest. "I planted around 10 percent of the trees," Soto said, "the rest was planted by birds, bats and other mammals."
Today the land is know as Frog's Paradise, right in the heart of Bijagua. Soto's property offers night hikes to discover different species of nocturnal frogs, along with many other animals like snakes, sleeping birds and insects.
"The tour is not just for walking, but to observe," Soto said about the two-hour tour, which begins at 5:30 p.m. and costs $15 per person. Call 8634-7402 or visit Frog's Paradise on Facebook for more information.
Dairy farm tour at Casitas Tenorio Farm and B&B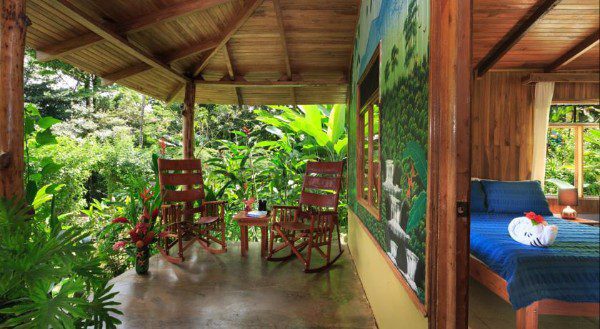 Believe it or not, the 70 dairy farms still operating in Bijagua milk mostly by hand. At Casitas Tenorio Farm and B&B, visitors learn to milk a cow, collect breakfast eggs, cut and process sugar cane, and they observe many other aspects of rural life.
"We want to allow the visitor – who has heard or read that in Costa Rica we survive from agriculture and cattle farming – to participate of those activities," said Casitas Tenorio owner Donal Varela. "Many ask me, what would happen if I pulled the tit too hard?" he said, laughing.
The farm experience costs $10 per adult, children 6-12 are $5. The tour is included for B&B guests. Visit www.casitastenorio.com for more info.
Hire a local guide
Bijagua is a welcoming and friendly place, and locals will be willing to help you get around or find the right attraction. But if you want to fully experience the culture and wildlife, local guides are fountains of knowledge. Marlone Calderon is an experienced guide and native of Bijagua, and he will either accompany you himself or connect you with another guide during your stay.
For more info, call 8998-2954.