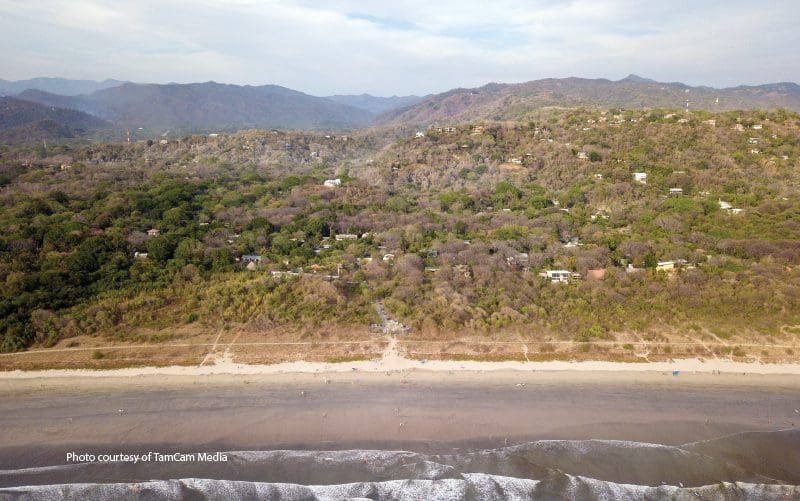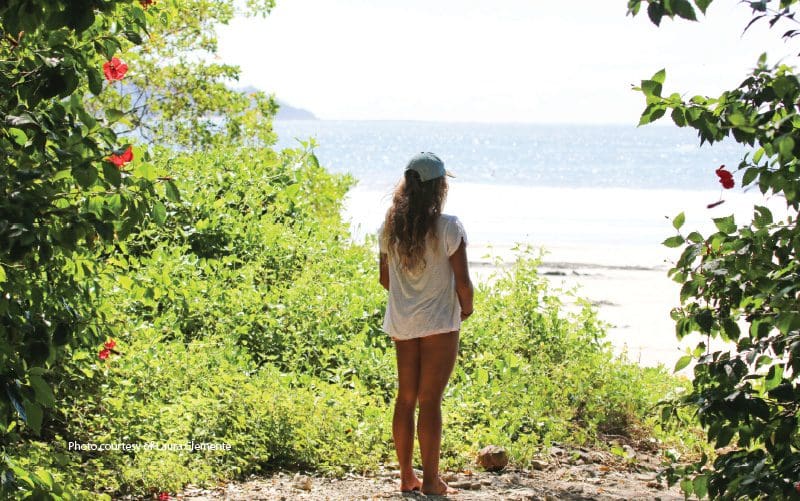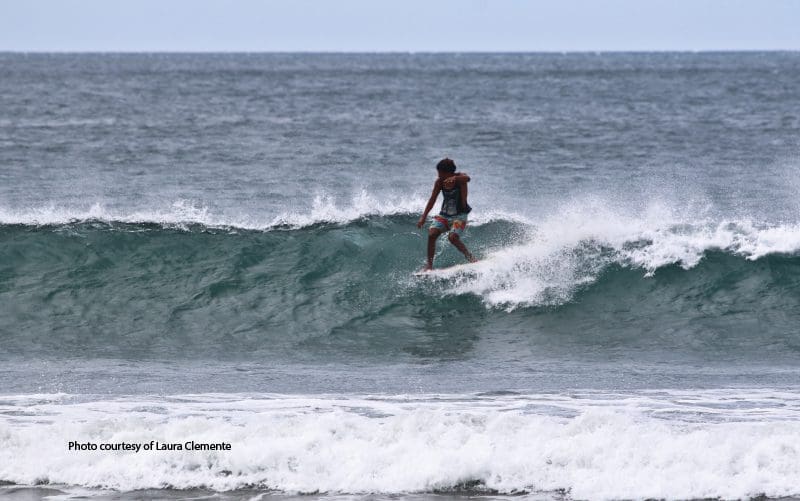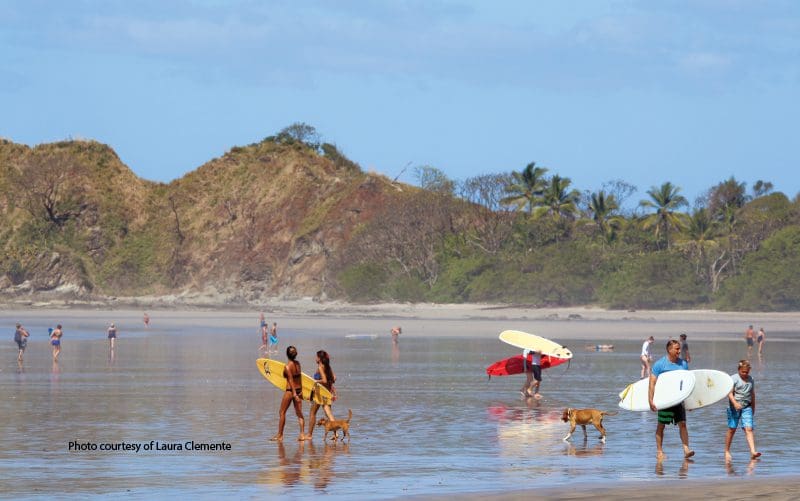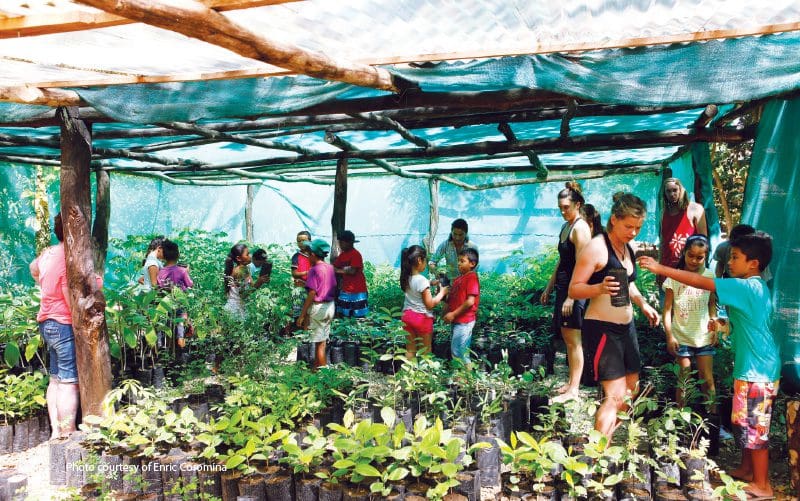 Our Little Secret: Nosara, Costa Rica
Our Little Secret: Nosara, Costa Rica.  Nosara isn't the easiest place to get to. There's a long, bumpy dirt road to get there. In the rainy season, this road becomes pretty much impassable; you have to take an alternate route, adding a couple of hours to your trip.
And residents want to keep it that way. Because just around every bend in that dusty gravel road is another delight: a mouthwatering restaurant with ocean views, a yoga retreat in a shala with monkeys peering overhead, or the next great wave for surfing. And part of the magic of this sleepy little spread-out town is that when you're there, you feel like you've discovered a secret … as if you're part of a special club that only other people who've made it to Nosara know about.
Just around every bend
in that dusty gravel road
is another delight.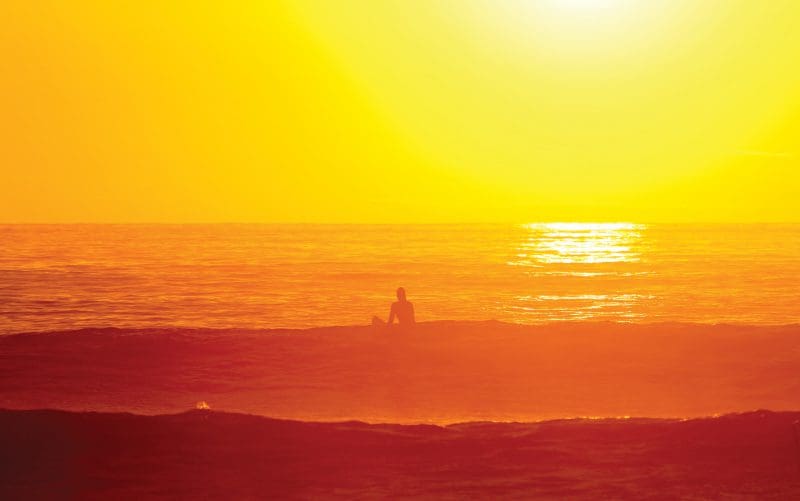 Of course, we're not the first to make this "discovery." When people say "Nosara", it's a catch-all term for the whole area between Playa Nosara to the north, the small inland town of Nosara, and Playa Guiones to the south. Like much of Guanacaste, the primary rainforest in Nosara was clear cut in the 1940s to make room for cattle. In the early 1970s, three of the six ranches that made up the town of Nosara were bought by an American, with plans for a community and a golf course on his 3,000 acres. The golf course was never realized, but the "American Project," as it was dubbed, set in motion a community of expats working hand-in-hand with the Costa Rican locals. Eventually, the would-be golf course land parcel was donated back to Costa Rica. Nowadays, there's a legal requirement for any business, hotel or restaurant to be set back 250 meters from the beach, leaving beachcombers with a spectacular wild landscape devoid of resorts or high-rises.
Adding all the more protection to Nosara's natural beauty was the Barriguiones campaign. Costa Verde is a group of surfers who were discouraged by coastal deforestation and decided to do something about it. Joining them today are like-minded school children, local business leaders and citizens of Nosara, working together to plant thousands of trees along the coast to reforest the beach. This will have also have a significant impact on turtle conservation efforts in this nesting area, where sand temperature is a critical determinant of hatchling gender. The proper ratio of shade to sun is vital in the delicate balance of coastal ecosystems.
Speaking of the beach, Nosara is the quintessential surf town. With some of the most consistent waves for both beginners and experts, it's easy to see why surfers flock to this sleepy little hamlet. For the novices, there are instructors eager to share their passion. Many have been here since before there was a road, when they would ride a horse or take an oxcart into Nicoya to pick up food and supplies. Surf schools abound, and if you don't bring your own board, there are plenty to rent. Surf culture is also big here; go to any watering hole after sunset to listen to stories of Olive Ridley sea turtles in the lineup, or the barrel that seemed to go on all day.
As a wellness destination, you'd be hard-pressed to find a healthier spot than Nosara. Located in Nicoya's famed "blue-zone," where it's not unusual for locals to live past age 100, the town has a juice bar on every corner. And yoga is the perfect compliment. There is no shortage of studios or places to practice in Nosara, Costa Rica, as well as yoga retreats and yoga resorts. If you're feeling overextended and pulling your hair out, savasana is your perfect salvation from stress.
If hanging ten on the surfboard isn't your thing and down dogs are best left to pets, there is still lots to love about Nosara. If you ever get a chance, the sea turtle arribadas at nearby Ostional are not to be missed. Being only about a 25-minute drive from Ostional, Nosara makes a great home base for turtle watchers. You'll find plenty of hotels and restaurants, along with fabulous fishing, kayaking tours of the estuary, fun shopping, and boating.
But remember: Shhhh. It's a secret … let's keep it between us.