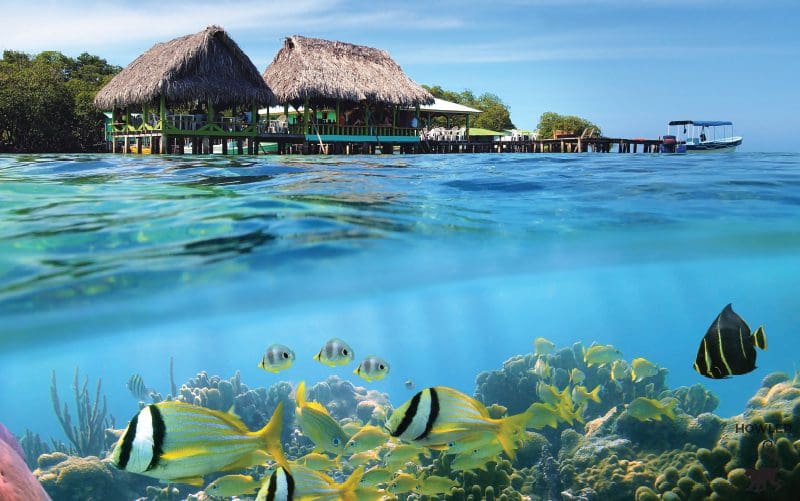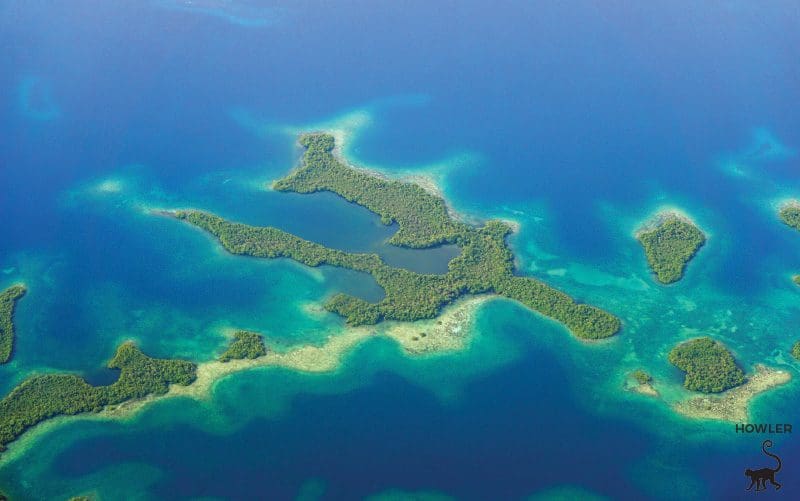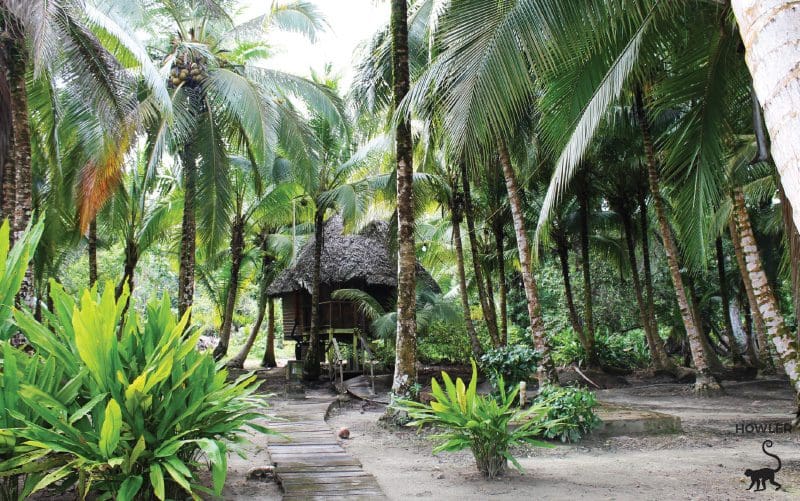 Navigating Bocas del Toro, Panama
SEE ALL ADVENTURE DEALS IN PANAMA — CLICK HERE
Boats, Bikes, Buses and Big Yellow Taxis: Navigating Bocas del Toro, Panama.  The archipelago of Bocas del Toro, off of Panama's Caribbean coast, has become internationally popular in the last decade or so. Travelers seeking any or all of the following will find it here: sparkling turquoise seas, pristine palm tree-lined beaches, starfish, dolphins, and sloths; coconut rice and umbrella-laden tropical drinks, coral reefs and reef breaks, and weather that is as pleasant as the locals.
While the main island of Isla Colon is less than 50 miles from the border town of Sixaola in Costa Rica, getting there requires some savvy navigational skills. There are multiple routes from almost anywhere in Costa Rica to the Bocas del Toro islands, but one given: you should expect to take some combination of planes, shuttles, and boats.
Bocas del Toro

Bike rentals are widespread and cheap
here, but good luck finding one
with a surf rack. I had to bring my own.
Then, at the end of a road that is neither smooth nor straight, you can expect to often find something beautifully unexpected. This will be as much the case getting around Bocas del Toro as it was getting to that destination. There are no rental cars available, so even after arriving, you will have to navigate the islands via bike, boat, bus, or big yellow taxi, among various unique modes of transportation.
Southeast for the summer
Early in 2019, I boarded a plane in Liberia with my surfboard and my dog (that's a whole other process to navigate!) and headed southeast for the summer — Costa Rican summer, that is. During my extended stay in Bocas del Toro — about 14 weeks at the time of writing this — I've explored the islands of Caranero, Solatre, Bastimentos, and of course, the island where I am living, Isla Colon.
My main mode of land transportation is my bicycle, which has a surf rack and milk crate basket. Bike rentals are widespread and cheap here, but good luck finding one with a surf rack. I had to bring my own.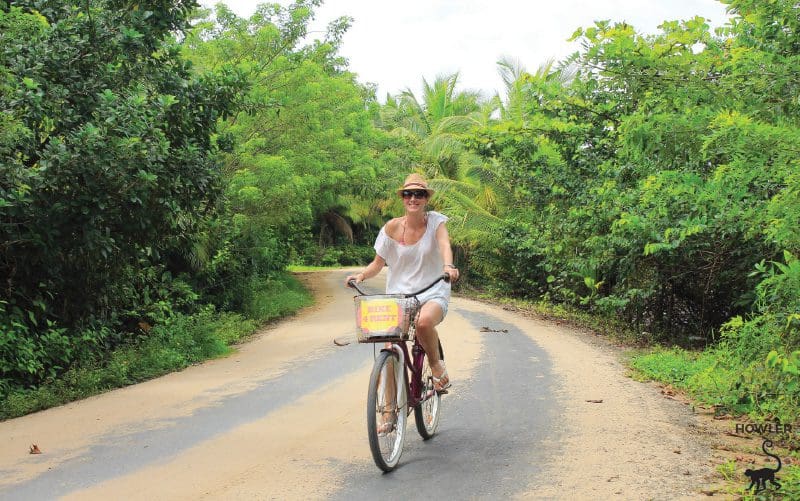 The roads are a mix of pothole-laced asphalt, golden sand, gravel and dirt. The big yellow truck taxis patrolling Isla Colon are speed demons, so if you aren't in one, watch out for them. I prefer to bike though, because believe it or not, biking is often more efficient than driving. Plus, you might miss a roadside sloth hanging in the low-lying trees if you are inside a car. It just feels right to bike here! You'll see what I mean when you get here.
Biking the Bluff
One of my favorite bike treks is to Playa Bluff. The bike ride up there is every bit as lovely as the actual beach. Once the asphalt road ends just after Skully's, the road alternates back and forth between gravel and sand for the next three miles as it hugs the coastline heading north. The further north you bike, the more remote it feels. Playa Bluff is over four miles of golden sand, palm trees and beach break surf, discreetly dotted with little bars, restaurants, and eco-lodges.
At the end of the driveable sand road, you can walk or bike for miles more into the forest. There you will find a maze of trails and hidden bays, home to howler and white-faced capuchin monkeys, and a kaleidoscopic collection of tropical birds. As a seasonal quasi-local, this is where I like to get away from it all. This part of Isla Colon is the polar opposite of Bocas Town.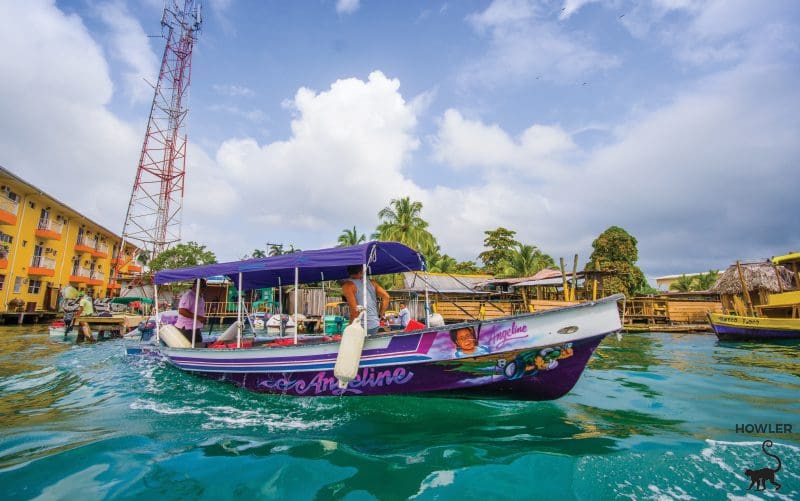 Getting around Bocas Town
Bocas Town has its charms though. It's a place where you can easily hail a water taxi to the beaches, bays, reefs, restaurants, bars and other popular local attractions on the neighboring islands. Because all of the islands are close to one another, taking a water taxi to lunch or happy hour is a breeze. Getting around this way is genuinely novel compared to the most common transportation modes for locals and visitors in Costa Rica.
A water taxi out to the ocean-onlooking Blue Coconut bar and restaurant on the island of Solarte, or the Red Frog Beach (akin to Lola's in Playa Avellanas) on Bastimentos, will cost you about $5. For anyone seeking the ideal day-drinking and sea-soaking location, these are two of my favorite spots to spend a leisurely afternoon.
Boats are also your Bocas del Toro connection to giant sea stars, bottlenose dolphins, two-toed and three-toed sloths, colorful corals and sea sponges, intricate mangrove forests, and intriguing indigenous communities.
Another boat awaits
The deeper you explore Bocas del Toro, the more enchantment you'll discover. You can't see Bocas in a day, even though you'll surely be approached by tour operators claiming that you can. You don't have to go to Sloth Island to see sloths, or Starfish Beach to see starfish, you just have to slow down and look around.
Some of the most memorable experiences are found in the journey and not in the end destination. The road to Bocas isn't all paved and perfect, but there is always a boat waiting for you.
First Things First – Getting to Bocas del Toro Islands
Route #1
Travel to San José from wherever you are in Costa Rica (e.g., by Interbus, Grayline or Alfaro bus, or a Sansa flight).
Spend the night in San José and take the 6 a.m. Caribe Shuttle to Sixaola. 
Cross the border into Panama and take Caribe Shuttle to Almirante.
Catch a boat taxi from Almirante to Bocas Town on Isla Colon.
Route #2
Travel to San José or Liberia from wherever you are in Costa Rica.
Fly from San José or Liberia to Panama City, Panama.
Clear customs and then take a taxi or Uber across the city to Albrook International Airport (approximately 30 or 45 minutes depending on traffic).
Fly Air Panama to Isla Colon, Bocas del Toro.