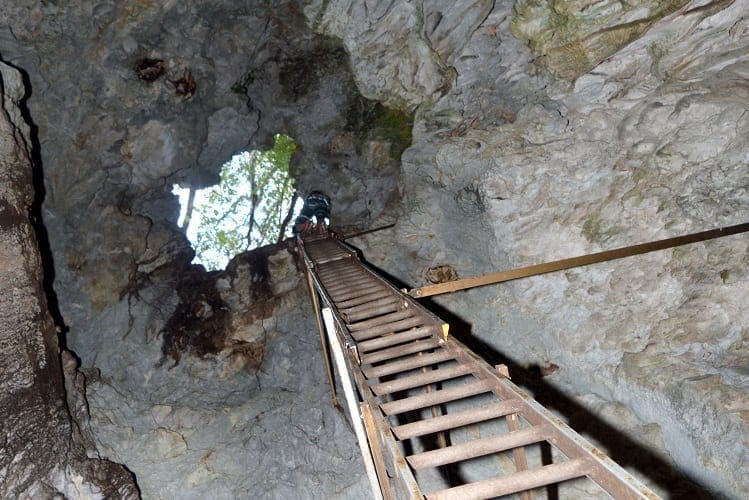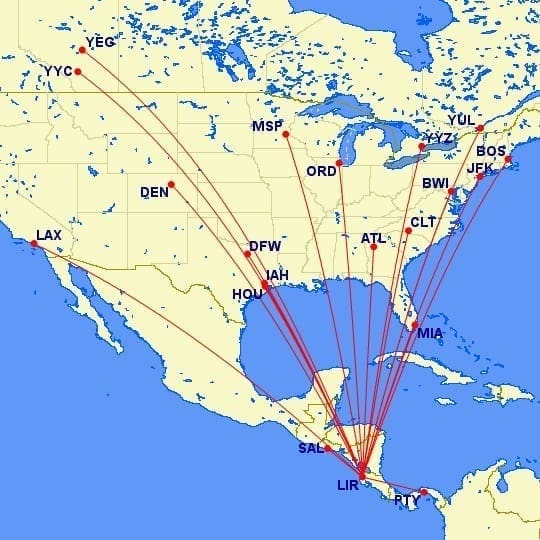 Planning a trip to the western side of Costa Rica? After landing at Liberia's Daniel Oduber Quirós International Airport, there is no shortage of variety for those seeking relaxation, adventure and every preference in between. Careful planning carefully enables you to cover a lot of ground in the space of a week. 
Costa Rica's northernmost Pacific coast is bordered by Santa Rosa National Park, just a short drive north of Liberia. It is one of the world's most important protected tropical dry forest habitats and also a storied battleground site. 
Not far northeast of Santa Rosa is Guanacaste National Park, within the same protected dry forest and wildlife corridor connecting with Rincón de la Vieja National Park to the southeast. Getting to the park northbound from Liberia takes about 35 minutes.
Volcano vistas
Volcano views are on offer in this region of the country too, including Rincón de la Vieja, which recently let off a little steam. In the same national park vicinity, you can choose favorite activity packages from bathing in waterfall pools or thermal hot springs with mud pots, to hiking, ziplining, horseback riding, to whitewater rafting and tubing. Learn more in the Howler article Rincón de la Vieja: Really Hot Attractions. 
About 90 minutes northeast of Liberia is Tenorio Volcano National Park, not surprisingly on many bucket lists of tourists seeking firsthand proof that the iridescent blue waters of Río Celeste could possibly be as stunning as they appear in photos. Not far from the park is the town of Bijagua, where the privately owned Bijagua Ranas wildlife haven enchants visitors with an astonishing array and density of wildlife species encounters, including sloths.
Further east, about 2.5 hours from Liberia (or almost the same distance from San José in the opposite direction), is the town of La Fortuna, the gateway to Arenal Volcano National Park. Although spontaneous options for sightseeing and adventure are indeed available, it's advisable to map out your stay ahead of time in Costa Rica's largest natural playground. Arenal excursion combo packages are available to fit most schedules. From canyoning down waterfalls and river cruises to fishing, kayaking and stand up paddle, the watersport choices alone are staggering in number and location. By some counts, Arenal visitors can find no less than 150 different types of activities in Arenal to satisfy everyone. An overview is provided in the Howler article Arenal: Choose Your Adventure.
Year round moisture contributes to the misty fairy tale ambience of Monteverde Cloud Forest and its claim to biodiversity fame. Birding and wildlife buffs never leave disappointed, while the proliferation of exotic ferns, mosses and more than 500 orchid species layering the treetop vistas is like wandering through a sky-high greenhouse. The canyon views from hanging bridges slung up to 200 feet above the ground are breathtaking.

Guanacaste is home to several inland national parks east and south of Liberia. Palo Verde National Park thrills countless boatloads of visitors daily on trips down the country's third-largest river, the Tempisque, emptying into the northernmost Gulf of Nicoya waters. Barra Honda, just east of Nicoya, is known for Costa Rica's most spectacular cave, Terciopelo. Diria National Park, south of Santa Cruz, is one of Guanacaste's best kept secrets as a protected ecosystem for more than 380 tree species as well as rare and endangered bromeliads, cacti and orchids.
With urban tourism having a special Guanacaste flair in this region, the Howler's online day tripper's guide can help you enjoy highlights of Liberia itself, along with Nicoya, and Santa Cruz, the artisan village of Guatil Filadelfia's giant lizards and coastal Playas del Coco. 
Arenal excursion combo packages are available to fit most schedules.
Pure Gold Coast
And from there down the entire Pacific coastline, Costa Rica offers an incomparable selection of beaches within close proximity to each other; but with none being exactly like any other. 
Vibrant Playas del Coco has grown comfortable with its ever-eclectic appeal to locals and visitors. The allure of this crescent-shaped cove to folks of wide many ages and backgrounds is described in the Howler article Loco for Coco: Beachfront Bliss. Nearby pristine beaches include Playa Panama and Playa Hermosa to the north and Playa Ocotal to the south.
Perched high on a mountaintop at Playa Matapalo is Diamante Eco-Adventure Park, a leading pioneer in the growing business of eco-adventure tourism. If the panoramic seascape views aren't breathtaking enough, imagine soaring overhead along one of the world's most exhilarating ziplines, Superman-style. High standards of care and knowledgeable staff put Diamante's animal sanctuary in a class of its own. You can also get a taste of Costa Rica's chocolate and coffee traditions during a delicious cultural learning experience.
Continuing further down the so-called Gold Coast, Playa Potrero, Playa Flamingo, Playa Brasilito, Playa Conchal and Playa Grande are all popular get-away beaches with good reason, but just enough off the beaten path to maintain their charm. 
Playa Tamarindo and Playa Langosta are the focal point of this beach parade. Thrust onto the map seemingly overnight in the 1990s by surf celebrities like Robert August, Tamarindo morphed from a little-known fishing village into Costa Rica's second largest (non-port) beach community. In addition to the concentration of tourist-driven storefronts, resorts, eateries, nightlife and commercial activities, easy access to attractions such as zip-lines, horseback tours and of course, surf breaks have contributed to the community's vibe.
Nature, solitude and wellness
Barely 30 minutes away is Playa Avellanas, where surfers, foodies and farmers converge with beachgoers preferring uncrowded stretches of sand and playful waves. Another favorite coastal antidote to hustle and bustle just a bit further south are the sleepy Nandamojo Valley beach towns of Playa Negra and Playa Junquillal. Both are small, but markedly international communities of nature lovers and solitude seekers.
Besides being considered the quintessential Pacific surf town, Nosara is a health and wellness mecca where juice bars are as much a defining feature as yoga studios and retreats. Located in Nicoya's world-renowned Blue Zone, one of just five such regions in the world where longevity past age 100 is not unusual, "Nosara" actually encompasses the whole area between Playa Nosara to the north, the small inland town of Nosara, and Playa Guiones to the south.