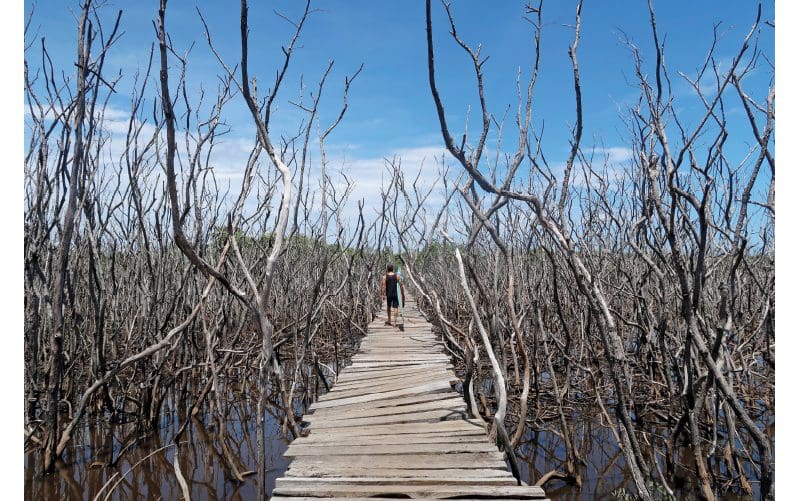 Playa Avellanas- Where Surfers, Foodies and Farmers Unite
Playa Avellanas is a picturesque white sand beach, put on the map years ago as a surf destination, but also ideal for lazy shoreside days. With plenty of almond, buttonwood and palm trees to sit under along this long stretch of beach, it's easy to find your own shaded slice of solitude to relax for the day. Less than half an hour south of bustling Tamarindo, it's perfect for those who want a break from the flocks of tourists at that beach.
Five surf spots can be found at this one beach, varying in difficulty and direction, so despite the growing popularity, the crowd is still fairly well dispersed. It's one of the more relaxed surf locales in the area, and you'll see first timers taking lessons, longboarders showing off their nose rides, boogie boarders and up-and-coming pros all sharing the waves.

Avellanas has just the right factors to create a budding paradise for food lovers.
There are many beach entrances, though some are more popular than others; which one you choose depends on the kind of day you'd like to have. The main parking lot near the landmark beach restaurant is usually packed, but if you want to go straight to the action you can head there. If you're looking for a more unique adventure, head north to Cabinas Las Olas where you can grab a drink or snack at the restaurant and then walk the weathered wooden walkway that winds through the mangroves leading to the beach. The uneven path takes you through a beautiful, otherworldly landscape you'll certainly want to snap a 'gram-worthy picture.
The Avellanas community extends beyond the beach, and the diverse group of residents seem to not only share a love for the coast, but for all of the natural resources in the area. Family farms are flourishing, finding their niche in organics, while new restaurants have opened in recent years with unique menus boasting local ingredients. It seems Avellanas has just the right factors to create a budding paradise for food lovers: international influence, plenty of land to farm, plus a rising demand from environmentally conscious residents for local ingredients and chefs who truly care about quality and sourcing.
Meet the Locals
Italians in Costa Rica
Young Italian couple, Stefano and Ilaria, opened Il Rustico in 2017, creating an unforgettable experience inspired by their homeland but influenced by their new home in Costa Rica. You will feel like you're eating at your nonna's house, enjoying authentic homemade pasta and pizza, but with trendy tropical cocktails flowing … and if you're lucky, an acoustic jam band.
Organic Family Farmers
Vida y Salud Huerta Organica began their organic family farm in Avellanas over five years ago, planting in a unique mandala pattern inspired by the ancient Mayan farming circles. Their delicious, naturally grown produce was in such high demand at local ferias that they recently opened Pimienta Verde Organic Market in neighboring Tamarindo.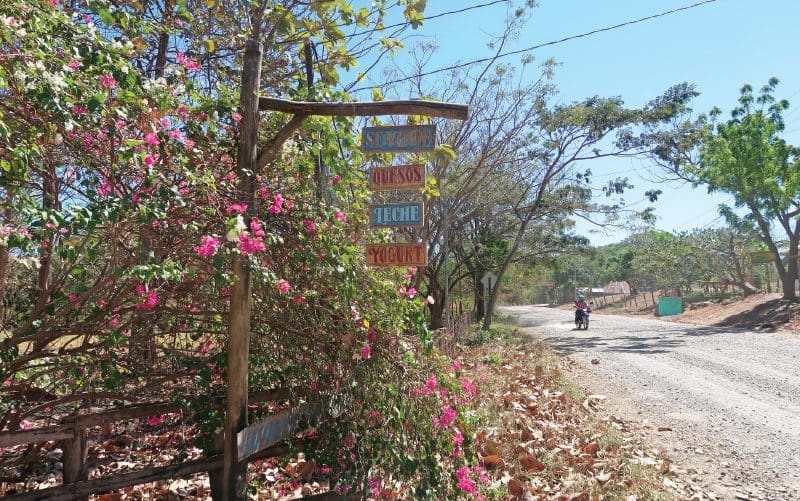 Chef Gives Back Through Mentorship
Thirteen years ago José Piedra found himself cooking at a casual surf spot in Avellanas, when no one else working there stepped up to the plate. It turns out he liked it and had a natural talent for creating flavorful dishes, as one customer who would soon change José's life noticed. This Italian visitor and trained chef offered him a room at his house in Rome to stay and take cooking classes. José saw the opportunity and decided to make it happen, selling all his surfboards and booking a flight to Rome. He learned Italian well enough in just three months to begin taking classes, attending two prestigious schools during his time in Italy and later working in Germany.
Upon returning to his native Costa Rica, José was working at a restaurant in Playas del Coco, when he took a trip to Avellanas and went by the old surf locale. It was dilapidated but José saw potential and soon the wheels were in motion to open his own restaurant in the same place where it all began years ago. He named it Blu, a private nod to his mentor from Rome who José continues to honor by mentoring others through cooking lessons. Today Blu serves up unique dishes inspired by all of José's travels and cooking experiences, complemented by a talented mixologist behind the bar. With José's professional training and meticulous sourcing of the freshest local ingredients around, Blu offers an experience like no other in Avellanas.
Family Raises Happy, Healthy Goats
Rancho Avellanas is a family-owned goat farm that produces organic products like chèvre and Greek yogurt. Though Costa Rican couple Hilda and Carlos have owned their finca and farmed different animals and crops for 34 years, their goat products' popularity has soared in recent years, especially among top local chefs. The care and love that goes into producing the healthiest, most natural dairy products on their farm is beyond impressive. Their goats don't eat just anything; the couple grows superfoods like moringa on the rancho for their goats to eat. Their cheeses and yogurts are processed on-site, without the use of chemicals or preservatives. They currently have about 100 goats residing on the farm, and typically produce around 70 to 100 liters of milk per day. However, with 26 females expecting babies in March, the farm is gearing up for extra milk (and extra cuteness) this month. Stop by to purchase their products and see the happiest goats in Costa Rica for yourself!