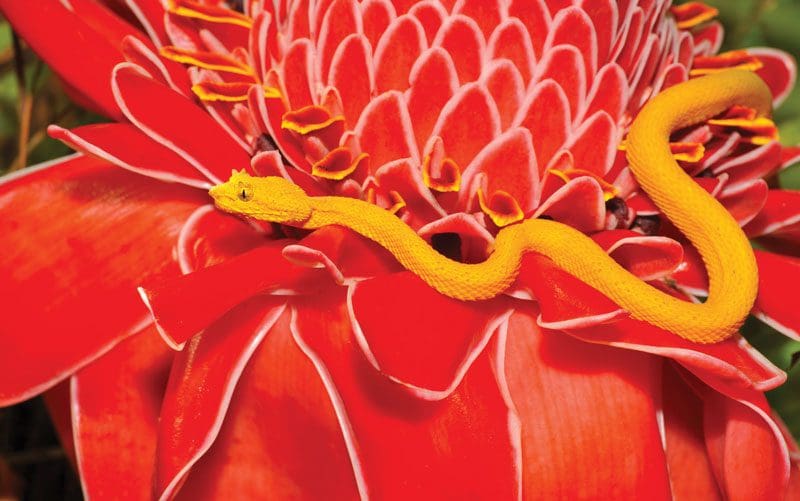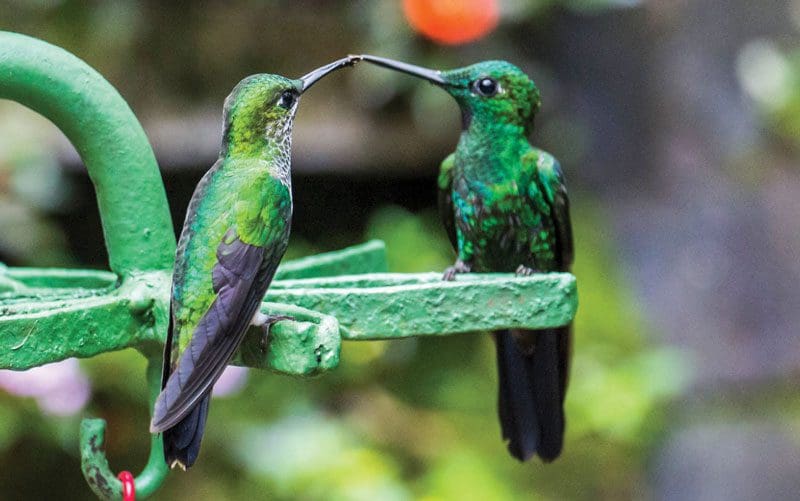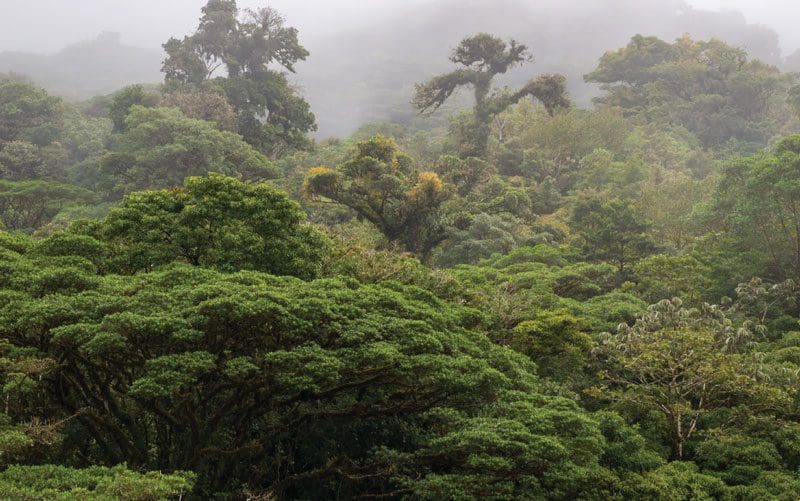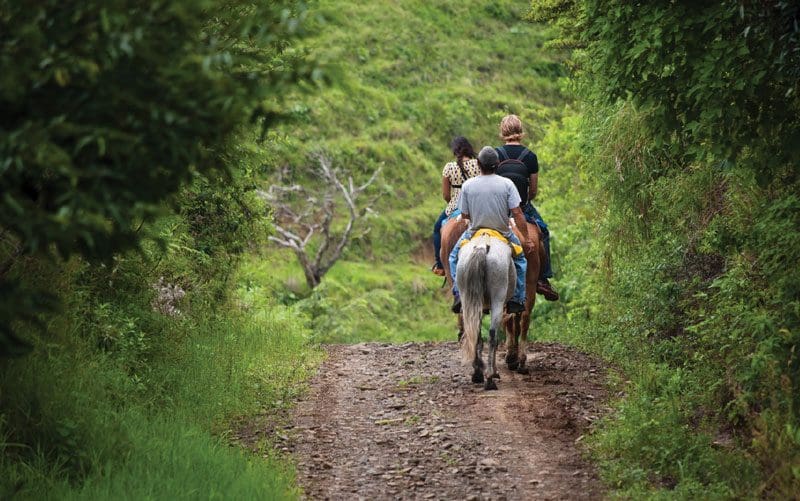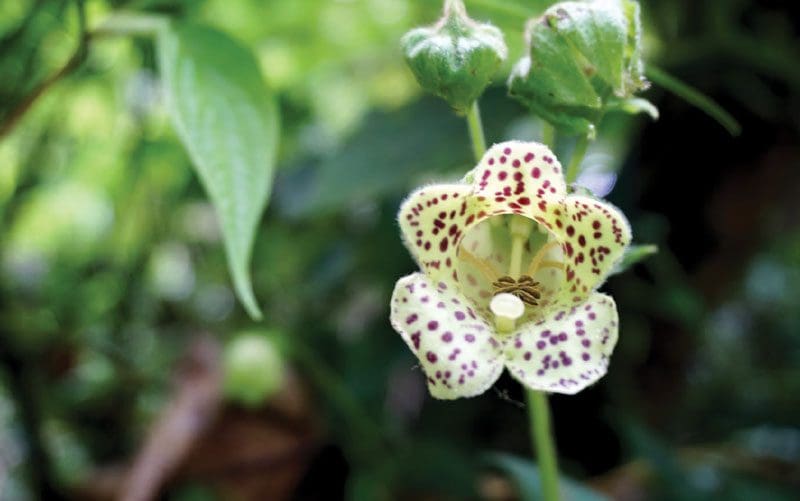 Monteverde Cloud Forest: The Fairytale I Imagined
Before our first trip to Costa Rica, I had never been to a cloud forest. I don't think I even knew such a thing existed before my tour guide suggested visiting Monteverde. And an elfin cloud forest? It sounds like something out of a fairy tale. I imagined unfamiliar creatures peering at me through the trees. Babbling brooks and thundering waterfalls. A mysterious fog hanging in the air. Wandering the treetops feeling like I was on top of the world.
My true-life Monteverde experience delivered all this and more. It's a rough and bumpy road along unpaved stretches to get there, but totally worth it.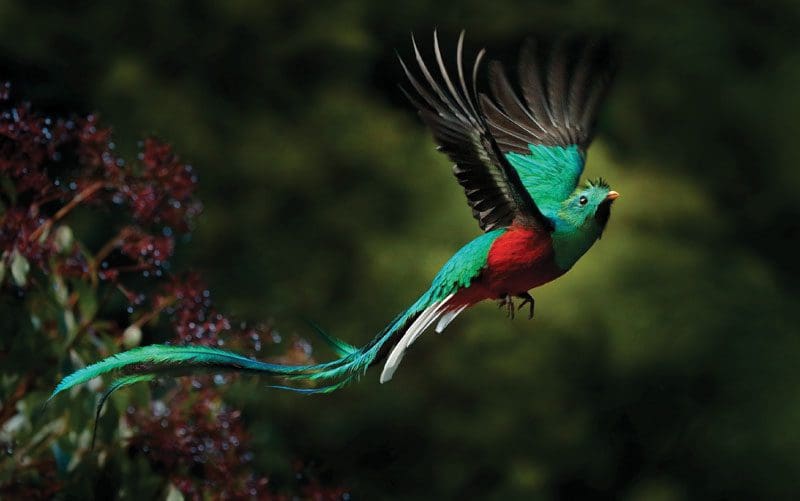 Knowing a bit of history helps you appreciate it even more. In the 1950s, Monteverde was a Quaker settlement of dairy farmers whose pacifist beliefs found them in Costa Rica to avoid the Korean War draft. In 1972, they set aside their large tract of land to establish the Monteverde Cloud Forest Reserve. It is now run by the non-profit Tropical Science Center, a non-governmental scientific and environmental organization.
Costa Rica is well known for canopy tours and Monteverde has some of the best.
The Monteverde cloud forest site is exceptionally biodiverse — even for Costa Rica. Ticos have even named it one of the Seven Wonders of Costa Rica. We decided to hike the Sendero Bosque Nuboso, or Cloud Forest Trail, one of about 10 routes to choose from on the reserve. Wind-sculpted elfin trees make way for the evergreen rainforest further on. Monteverde's unique climate makes your surroundings seem almost like a greenhouse (the name means "green mountain"). Low-lying clouds provide year-round moisture for greenery like ferns, orchids and mosses to climb up and ride the backs of their big brothers, the sky-high trees. Scientists have established that there are more orchids in Monteverde — over 500 types — than anywhere else in the world. Although our hiking trail was barely more than a mile long, it took us more than two hours to complete, with three small children, because we kept stopping to gaze in wonder at everything.
Wonders of wildlife
Those creatures I had imagined seeing in Monteverde were exquisite in reality. First and foremost were my beloved sloths. Another highlight was the eyelash pit viper that our guide spotted curled up asleep in the top of a bromeliad. We saw as many brilliantly colored hummingbirds during those two days in Monteverde as I had ever seen in my life until then. Of course, howler monkeys always let us know they were there. We think we saw an ocelot through our guide's spotting scope, but it was far away and well camouflaged. Monteverde is home to more than 400 bird species, but you need to be there early in the day for best viewing. We did spot some beauties; the sweet little golden-browed chlorophonia was gorgeous. The icing on our Monteverde cake was a rare sighting of the elusive resplendent quetzal — my sister's reward for leaving the park a bit later than we did.
Meandering rivers and gorgeous waterfalls throughout Monteverde are other incentives for visitors. The Catarata Los Murcielagos is a hidden gem that is often deserted, giving you a private paradise. The San Luis waterfall is a small but beautiful detour off the Cloud Forest Trail.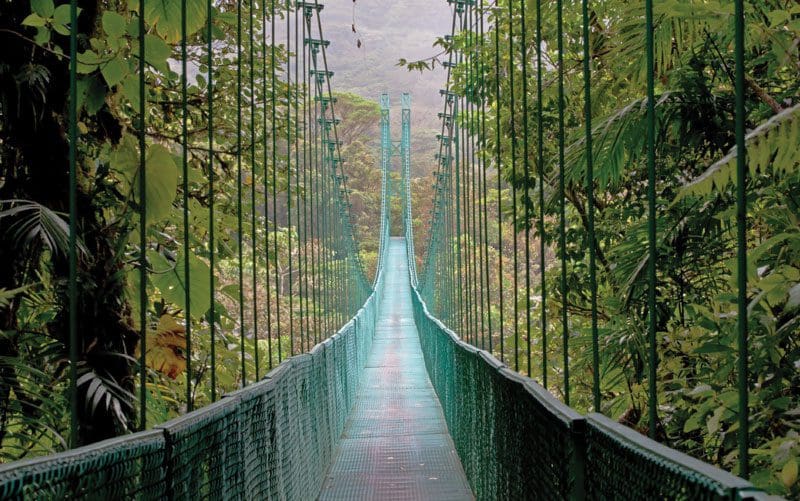 At 4,600 feet above sea level, this spot is cooler than most other parts of Costa Rica. With an average temperature of 64 degrees Fahrenheit combined with the misty air that can give you a chill, plan accordingly and bring your raincoat.
Tantalizing treetops
Costa Rica is well known for canopy tours and Monteverde has some of the best, revealing some treetop life you would never see from the ground. Suspension bridges soar 200 feet above the ground and some are as long as 500 feet. The canyon views below are simply breathtaking. Ziplines for the adrenaline seekers offer a thrilling and beautiful experience
The one source of enchantment I wasn't expecting? It was the tasty potion that wakes you up and puts pep in your step. Java lovers rejoice! The sustainable Cafe Monteverde Coffee Tour offers in-depth understanding of how coffee is made on this community farm. You learn it all firsthand, from growing the beans to brewing and tasting, and all the steps in between.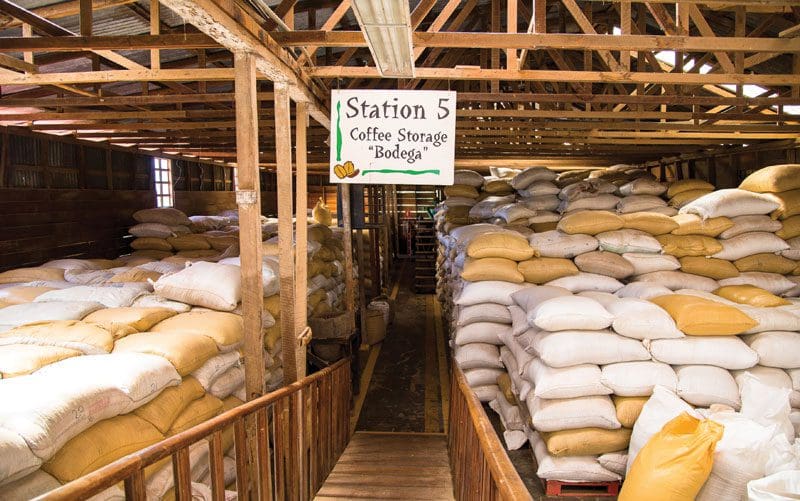 Monteverde and the surrounding area offers a multitude of things to see and do. Night tours offer glimpses of tarantulas and there are serpentariums for snake lovers. There are orchid gardens and butterfly gardens, sky trams and canyoning tours. Restaurants and farmer's markets offer regional delicacies. Accommodations include plenty of hotels and Airbnb options.
So the only question: what are you waiting for?