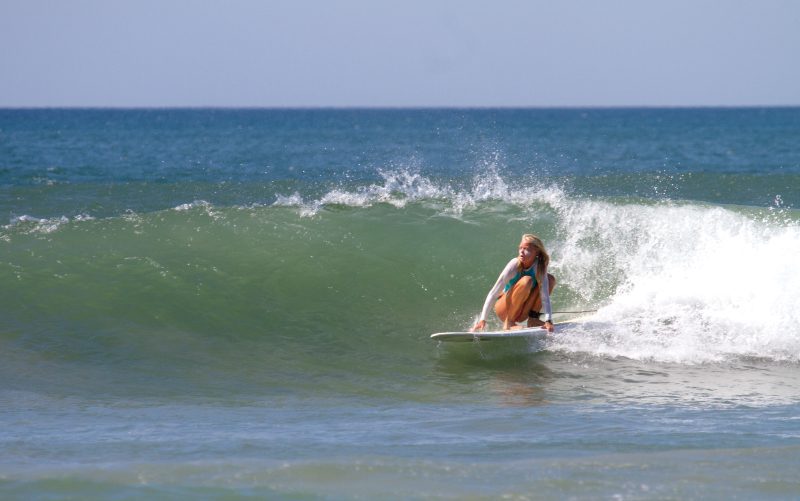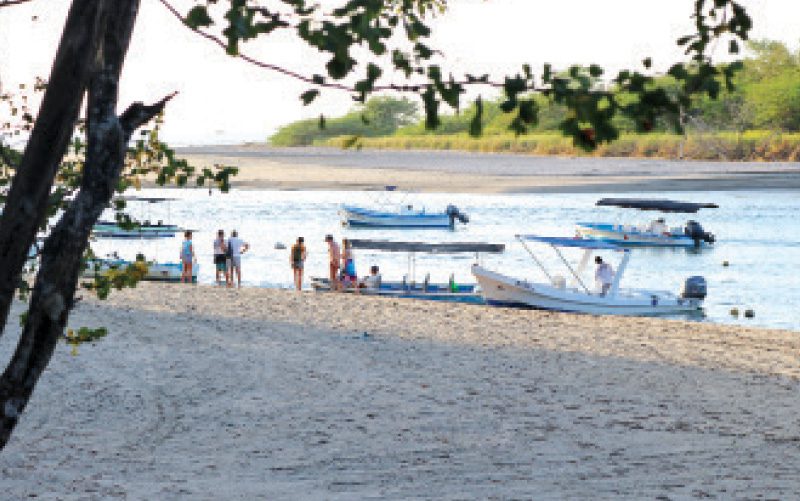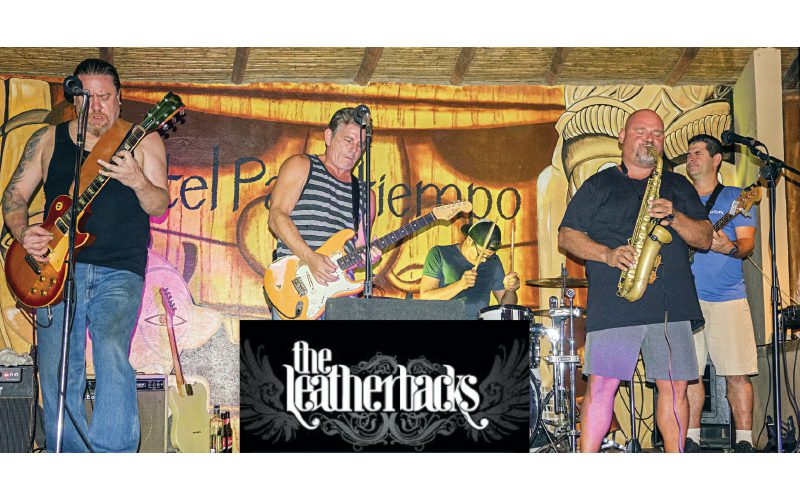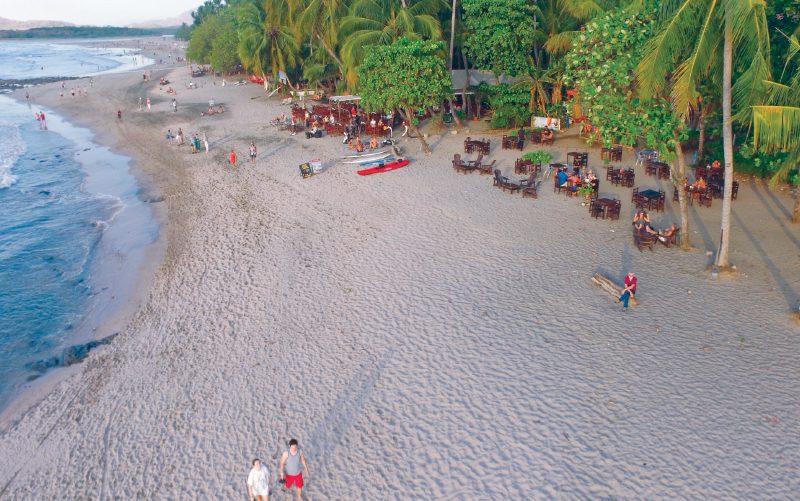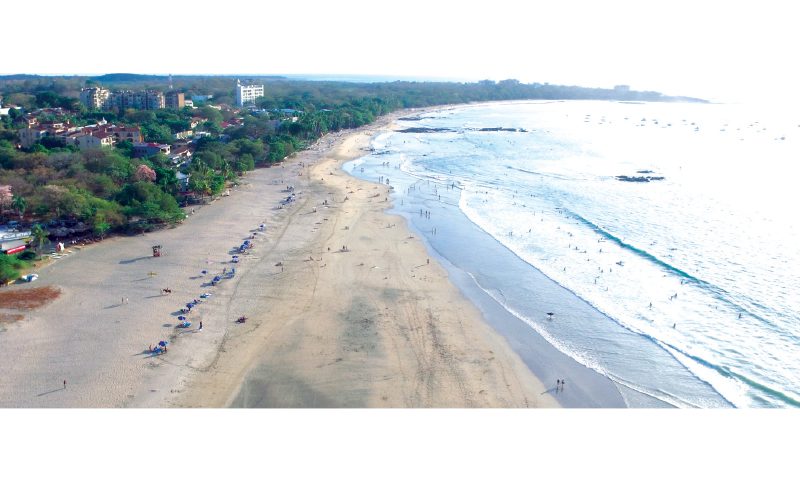 Tamarindo Vibes- Reasons Not to Want it Any Other Way
BEST COSTA RICA ADVENTURES HERE
Tamarindo Vibes- Reasons Not to Want it Any Other Way.  In the space of a few century-straddling decades, Tamarindo has come into its own, while showing no signs of completely growing up any time soon. Hot spot popularity is something the community wears well and keeps taking in stride. As the genesis of Guanacaste's ever-widening allure for traveling or putting down roots, Tamarindo morphed seemingly overnight from a little-known fishing village into Costa Rica's second largest (non-port) beach town, behind Jacó. Yet, it's the kind of place that defies the usual size or status comparisons, defined by a vibe like no other.
This very magazine had its modest beginnings in Tamarindo. What started as a one-page information sheet 24 years ago has evolved into a thriving and robust magazine, much like the town itself. No matter how wide the Howler's geographic scope of coverage and circulation keeps extending, we are no less proud of our Tamarindo roots and lasting connection.

And did I mention the sunsets? Ahhhhh …. the glorious sunsets.
Tamarindo is not perfect, but more than compensates for any flaws with its laid-back, cool, authentic ambiance. Growth in Guanacaste has been explosive, and Tamarindo is the heart of it. It's a perfect home base for the best of Costa Rica. Within a couple of hours, you can find adventure parks, canopy tours, volcanoes, hot springs, and pretty much anything Costa Rica has to offer. Tamarindo is a unique, vibrant, messy, beautiful town. We wouldn't have it any other way.
Sometimes there is an essence to a place. Something so special that no matter how many splashy hotels are built along the beach, no matter how cluttered the main drag is with souvenir stores, no matter how tangled the traffic jams are during Semana Santa, the town transcends and people fall in love with it. While Tamarindo isn't the sleepy little funky beach town it once was, the purity of the place has remained, making it a favorite for Ticos, expats and tourists alike. So what makes up this essence? Where does Tamarindo get those amazing vibes? Let us count the ways…
Community
Friday nights on the beachfront side of a restaurant, there are usually around 20 families gathering. Dozens of kids running, playing, giggling. Adults chatting, mixing, mingling. Two or three languages being spoken. Never have I seen a community so friendly, so accepting of everyone, so diverse, and so ready to make friends as Tamarindo. Wednesday is sale day at the supermarket, and every week I run into someone I know. Riding my bicycle down the street is tricky because I'm constantly taking my hand off the handlebar to wave to friends. It's not just me; Costa Rica brings out the best in people, so maybe that kindness rubs off on us. The kids get in on the kinship too. There is theater, dance, sports, jujitsu, and every other activity a child could want to do.
The Beach
When the average temperature hovers around 85°F all year round, you're going to need a place to cool off. Be careful where you swim; there are some coral rocks that only show up during low tide but will rip you up if you crash into them. Tamarindo beach definitely has a chill-out factor but it is never dull. You can watch the surfers, swim, rent a chair with an umbrella, or stop by one of the many beach bars to sip on a mojito. Vendors will stop by with pipas (fresh cold coconuts they cut open right there and you sip the juice) that they'll add rum to for a few more dollars. You can even delight on Churchills (a Costa Rican take on snow cones) and fresh green mango drizzling with lime and chili or honey and candied sprinkles. And did I mention the sunsets? Ahhhhh …. the glorious sunsets.
Surfing
Some three decades after the classic surf flick "Endless Summer" was released in 1964, a film crew of surfers from that production and others arrived in Tamarindo to make the sequel. One of them, surf legend Robert August, felt so at home in what was then a sparsely populated, well-kept secret of a town that he stayed permanently. Since then, a growing number of wave lovers have flocked to Tamarindo in search of the perfect breaks. Both beginners and experts can find their sets here — and Robert August himself. The beach has sandy breaks for beginners and many places to get lessons. There are plenty of spots for more advanced surfers too. Que tuanis mae.
Restaurants Galore
Along the main drag, and sometimes hidden down a dirt road, you can find every type of cuisine, fresh flavors and culinary treasures in Tamarindo. You can get amazing salads and sandwiches for lunch or fresh-from-the-ocean sushi. There is feet-in-the-sand upscale dining on the beach or chill-out-in-flip-flops walk-up burger or taco joints. If you're sick of seafood, grab some mouth-watering steaks, pizza or pasta. The point is, you'll find your favorite.
Nightlife
There is something for everyone after sunset. In the mood for quiet cocktails on the beach, with maybe some fire dancers for entertainment? Tamarindo's got you covered. Need to watch the big game? There's a sports bar for that. There's also salsa dancing, pool parties, DJ's, karaoke, trivia, wine bars … you name it. If you can stay awake, you're guaranteed a good time.
Shopping
For groceries, there's a North American-style supermarket where you can find all the comforts of home and international favorites as well. There is also an organic market, lots of places for fresh fruit and veggies, and other, more Tico-style supers (grocery stores). If you're in the market for more than just food, maybe you'd like a custom-made bathing suit. There are hand made bags and gorgeous clothes at multiple shops downtown. Souvenirs abound, but a word of caution – many break easily.
Cool things to do
There's no chance of being bored in Tamarindo. Saturdays, bike over to the Feria and pick up home-baked pastries, kombucha, your produce for the week, handmade jewelry, or pretty much anything else you might need. Thursday nights the town hosts a slightly more grown-up version, where you'll find live music, cocktails and food trucks, plus a mélange of people selling art, jewelry, and other foods. Besides surfing, Tamarindo offers a variety of water activities like fishing, free diving, sunset catamaran tours and estuary tours. If yoga is your thing, the choices are boundless, from Hatha on the beach to aerial to yoga with bowls or chanting, you will find the one right for you.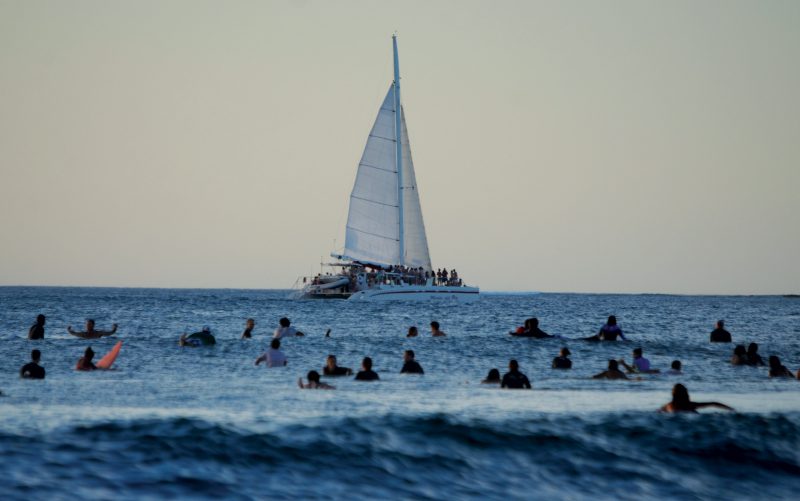 Fun throughout the year
Throughout the year, Tamarindo features special events like the Art Wave art festival, and Ocaso, an underground music festival featuring house and techno music. There are fundraising galas for local charities, golf, and surf tournaments, and the list keeps growing. Different schools offer activities to the public like a winter festival or Halloween carnival. Speaking of Halloween, gather around the rotunda for the annual Trunk or Treat and take a frightening walk through a haunted van and bus. Stay after hours for a Halloween party like no other. New Year's Eve and Semana Santa brings the crowds, stages and vendors to the beach with fireworks and festivities all day long. The point is that Tamarindo has the right vibe for everyone.