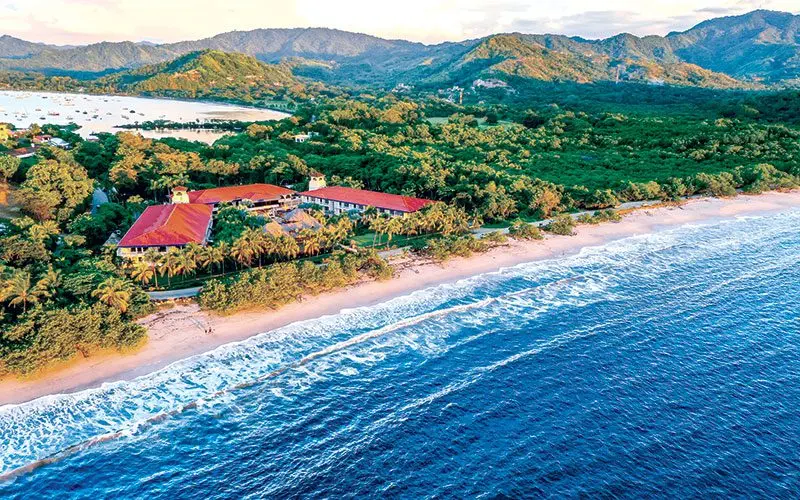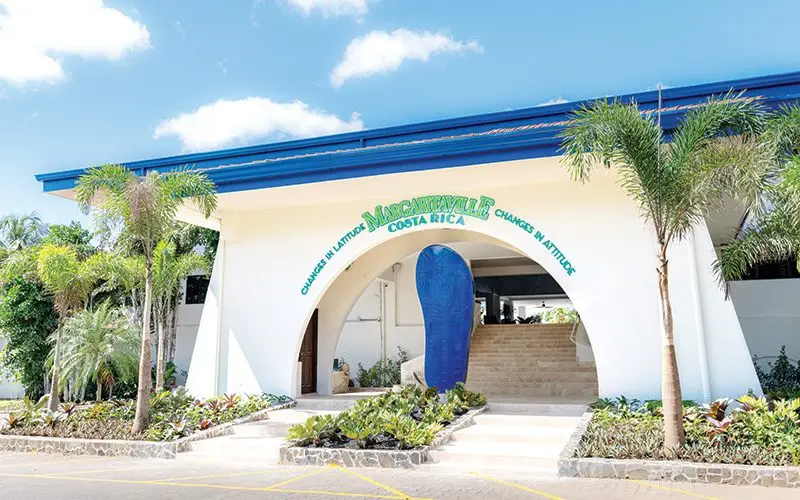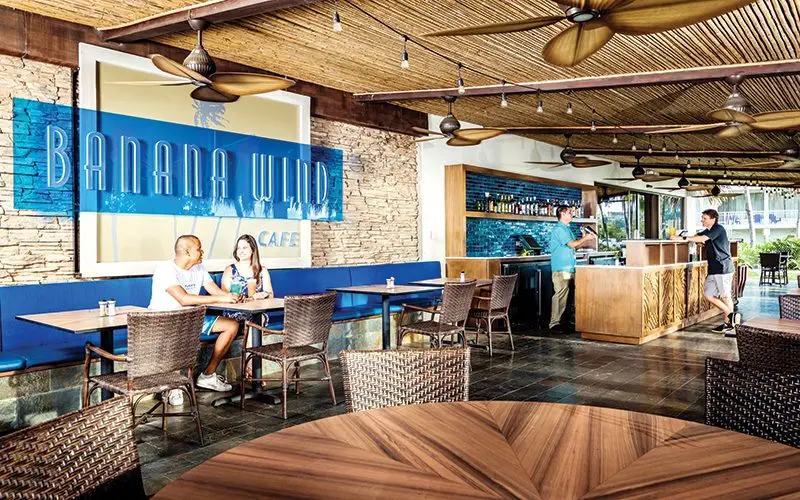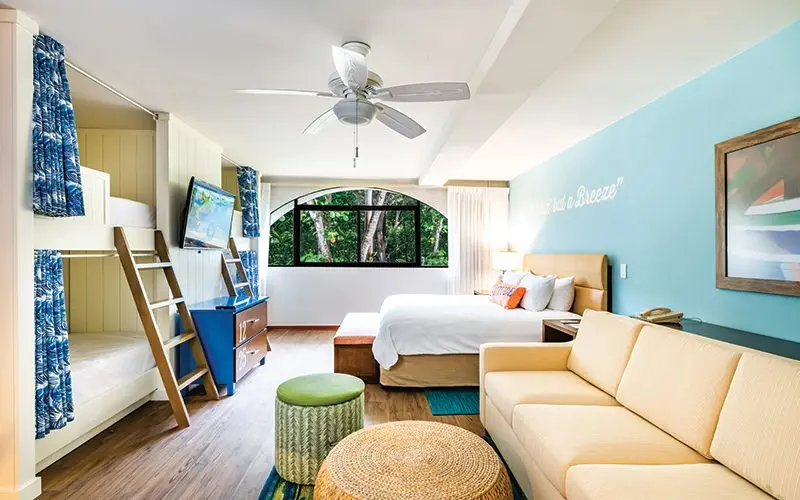 Costa Rica Welcomes Margaritaville Beach Resort
Costa Rica Welcomes Margaritaville Beach Resort: It's five o'clock somewhere, and if that somewhere is Costa Rica, that means it's just about sunset. If it's sunset, that means you should be at 5 o'Clock Somewhere Bar. Confused yet? Let me break it down for you.
Margaritaville Beach Resort is the newest resort in the Flamingo area, located in what used to be the Flamingo Beach Resort. 5 o'Clock Somewhere Bar is the beach bar, open to the public, that has the best margaritas in town. Also, killer sunset views.
'Jimmy Buffett been to
every Margaritaville property.
He comes unannounced.'
Pro tip: diagonally across from the door is a special bar set up facing the ocean. This spot — if you can nab it — offers the best views of the magnificent sunset.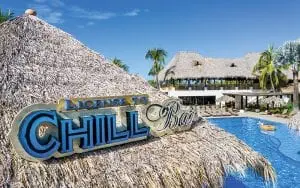 At this resort, barefoot luxury abounds, or maybe flip-flop luxury? After all, this is Margaritaville, a resort brand inspired by the lyrics and lifestyle of singer, songwriter and author Jimmy Buffett, whose songs evoke a passion for tropical escape and relaxation.
Margaritaville delivers a tropical experience where anyone can enjoy the sights, sounds and tastes of their favorite destination regardless of their current latitude.
Pedro D'oñas, General Manager, is a Tico with experience in resorts all over the world.  "This place is all about relaxation," he says. "It's authentic Pura Vida. People feel like they have no worries here."
Speaking of flip-flops, don't forget to get your picture taken by the giant flip-flop statue at the entrance. It's a perfect souvenir for Parrot Heads (Buffett fans) or anyone living the flip-flop lifestyle.
Margaritaville Beach Resort Restaurants:
---
5 o'Clock Somewhere Bar
Banana Wind Cafe
Capriccios Pizza Bistro & Cafe
There are three restaurants on the property, but luckily for us locals they're not just for resort guests The focus for all of the resort's restaurants is on fresh flavors. Banana Wind serves breakfast, lunch and dinner. A must-try is the Poke Bowl. Set on a bed of watercress, it combines tuna straight from the ocean, mango straight from the trees, and flavors so good that I wanted to pick up the bowl and drink what was left when I was done eating. The only things stopping me were my good manners and the burger that arrived. The imported beef, topped with sautéed mushrooms, cheese and bacon and served on a freshly baked brioche bun, was … well, truly a cheeseburger in paradise. If you'd rather enjoy your food on the sand, they have beach service on Playa Flamingo from 9:00 a.m. to 6:00 p.m.
Just upstairs from Banana Wind is the aforementioned 5 o'Clock Somewhere Bar & Grill. With live music three times per week, it is poised to be a local hotspot. The upgraded bar fare is a mixture of signature Margaritaville dishes and classic Costa Rican cuisine. The chifrijo is divine and the Nachos Don Carlos are made with braised beef that's slow cooked all day. Don't forget the drinks. Try their signature cocktail, 5 o'Clock Somewhere: rum, tequila, Guaro Cacique, passion fruit puree, orange and pineapple juices mixed with the house sweet and sour and finished with a splash of grenadine.
For another option, there's a restaurant inside the hotel with views of the resort. Capriccios Pizza Bistro & Cafe, features Italian favorites like gourmet pizza, pasta and panna cotta.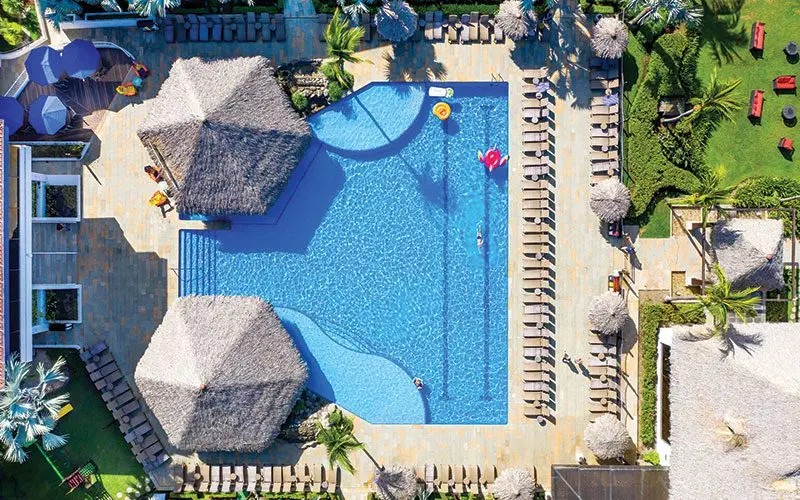 The resort itself is gorgeous. There is a huge kid-friendly pool and an adult-friendly swim-up bar, aptly named License to Chill Bar. Totally freshened up, the rooms are beach themed and beautiful. Margaritaville has something for everyone. From the honeymoon suite with jacuzzi tub to the bunk bed suite for a family of six, your hosts accommodate you with authentic and eco-friendly Costa Rican comfort. Not up for staying the night? You can get a day pass and let the kids play in the pool and enjoy the game room upstairs, complete with a mini-cinema showing scheduled family movies.
For a limited time, the resort is featuring a local's discount. For just $35 per adult, half price for kids, you can enjoy all of the hotel amenities all day, including the swim-up pool bar. Your admission price includes one draft beer, soda or juice, and one food item from the License to Chill Pool Bar & Grill menu per person.
The biggest question on everyone's mind:  Is Jimmy Buffett coming to visit our cheeseburger in paradise? D'oñas makes no guarantees, but…"He's been to every Margaritaville property. He comes unannounced."
D'oñas looks around, surveying the white sand beach, impressive suites and enormous pool. "I think this will be his favorite."
This writer agrees. Pura Vida Margaritaville. It doesn't get any better than that.