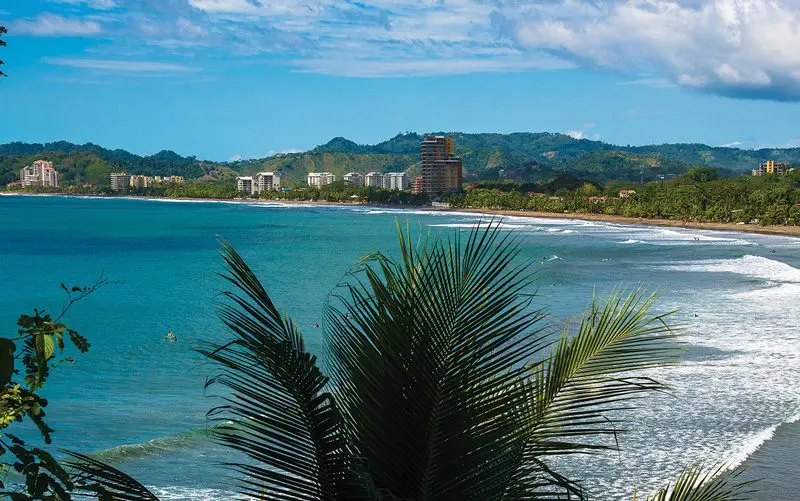 Jacó Surf Spot Costa Rica
Jac0 Costa Rica, Surf Spot: Jacó is a haven for backpackers, party animals, and surfers alike on the central Pacific coast of Costa Rica. Sure, there are plenty of upscale accommodations and family-friendly activities, but if you are looking to surf all day and party all night, this is your spot. Conveniently located near several national parks, an array of pristine beache and plenty of other surf spots, Jacó is a great home base for your surf-geared vacation.
"Jaco Costa Rica is the epitome
of a small "surf city" – Costa Rica surf city
How to get there
Jacó is a short 100-minute drive from San José via route 27 and route 34, and just under three hours from Liberia. Both driving routes are easy to navigate. However, if you prefer not to drive, hiring a private or shared shuttle from either city is an option.
Make sure you stop, park, and walk across the Tárcoles bridge on your way to Jacó. The opportunity to see the river's famous and impressively large population of giant crocodiles is not to be missed!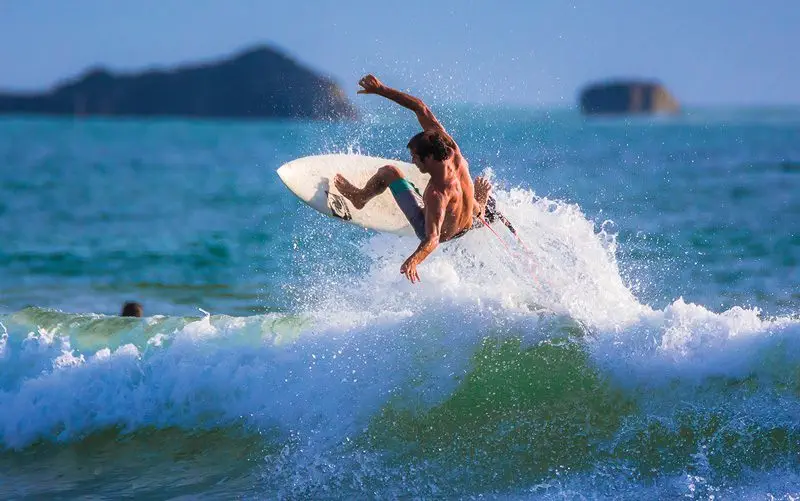 Where to surf
Jacó's main beach is an ideal spot for beginner-surfers. There are peaks up and down the beach and the waves are very learner-friendly. The beach break has multiple peaks and a mostly sandy bottom. What's great about the Jacó area is the proximity to more advanced surf spots just minutes away, including Roca Loca and the famous Playa Hermosa. To the north and south of Jacó are dozens of other breaks easily accessible by car, such as Boca Barranca, Esterillos and Playa Bejuco.
Costa Rica's central Pacific coast receives year-around swells. With Jacó being centrally located, you can easily explore this entire zone and all the amazing surf it has to offer. All you need is a car and a little surf confidence.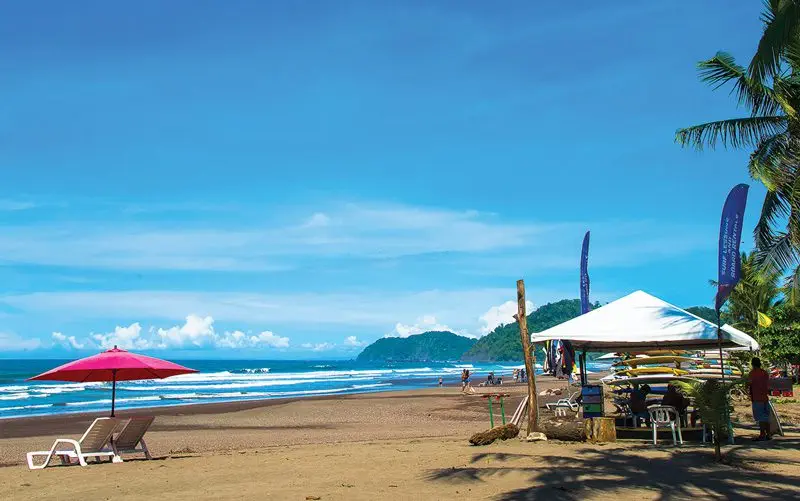 Local companies
Jacó has dozens of surf camps, surf shops, surf instructors, and surf accommodations. It's the epitome of a small "surf city." Del Mar Surf Camp, Vista Guapa, Buddha House Boutique Hostel and Surf Inn Hermosa are all great places to stay. Whether you want to join a camp, take some lessons, or just do your own surf thing, these places come highly recommended.
Soda Jacó Rustico, Tacobar, Isaga Bar and Restaurant and The Pizza Shop are delectable, locally-recommended and cheap dining options, certain to satiate you after surfing all day long. If you are in the mood for extraordinary international cuisine, Ohana Sushi Tapas Bar and Jerah rank number one and two on TripAdvisor.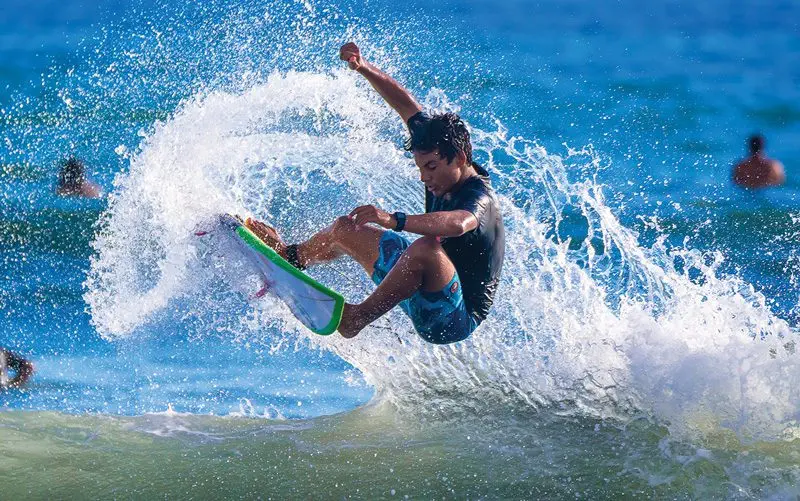 Photographer: