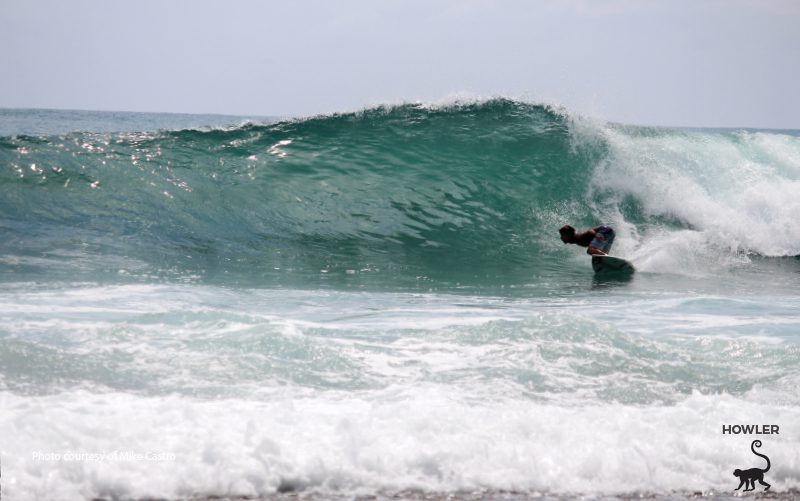 Axel Castro: Surf Profile Costa Rica
Axel Castro: Surf Profile.  Randall Chaves, the president of the Federacion de Surf de Costa Rica, is always boasting about the new crop of young surfers who have surpassed their professional predecessors with their higher skill levels. Axel Castro from Limón is one of these kids. To wit, Castro recently broke the record held by Costa Rica's renowned national and international champion Carlos Muñoz by becoming the country's youngest competitor to reach an Open final, this one at the VISSLA Pro in Avellanas in May. Muñoz accomplished his feat in 2008 when he was 15, so 11 years later, with discipline and effort, Castro made history. 
Axel was born in the neighborhood of Cieneguita on the Caribbean coast. With the influence of his father and uncles, the only boy among three children started surfing there at age 3, and immediately "liked to feel the wave." While the home break became his favorite, the young man did acquire some mad skills on the nearby — and notorious — Salsa Brava and some secret spots.

Castro even received an international award
from the Chilean presidency,
proclaiming him a standout.
"My neighborhood is the cutest of all time, and even with all the beautiful trips, I always want to return home and to my beach," Castro said. His trips include various Costa Rica surf contests and his accomplishments there include national championships in the Under 12 and Under 14, respectively, in the Kolbi Circuito Nacional de Surf, plus lots of podium visits while participating in the Circuito Guanacaste de Surf. He has also been the Circuit champion in the Power Caribe.
Outside the country, Axel Castro's been to Florianopolis, Brazil for a month, training and giving three competitions a go, but his best international result was a 2nd place at the NSSA in the Explorer category in California. Training also includes slipping into tubes at Bocas del Toro in Panama. Castro even received an international award from the Chilean presidency, proclaiming him a standout with Latin American sporting promise.
"When I'm not competing I can also travel, do what I want on the wave, meet new friends and learn new waves," he said.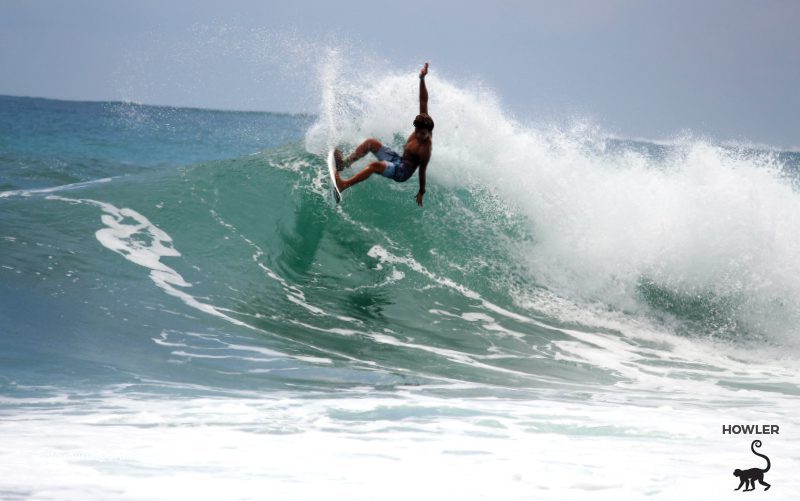 Another pastime that Axel Castro enjoys is working with youth in the Waves and Smiles project, led by his father, Mike, in their community. This is a surf therapy program for a group of 65 boys, creating a safe space to help them develop a sense of belonging, adapt values, obtain faith in themselves and map out their dreams.
"Axel collaborates as an instructor and is a leader among the kids," said Castro's dad. He uses his knowledge to support them and urges them to fight for their dreams in the face of so much adversity they face,".
At his young age, Axel Castro already has a game plan for a lofty future: "My whole career as a competitor I have used a Cheboards. My father is a good trainer and surfer, my Uncle Caramel taught me to make tubes. I like big waves. My dream at a competitive level is to enter the CT, become a world champion, and the dates I would like to win are Pipe (Hawaii) and Bells (Australia). I should also tell you I have excellent grades in my school."
All that, and Axel Castro's got a great start on making his dreams a reality.
Athlete:  Axel Castro Sport: Surfing
Age: 14
About: Power to surf with an affinity for tubes and big waves
Sponsors:
Cheboards, ONeill, Energy Law Firm, Fuwax, Bomber, Faceaid, FCS, Walter Surf Shop, Acuario Atlantis, Surfing Republica, Diaz Carv, Pizza Shop