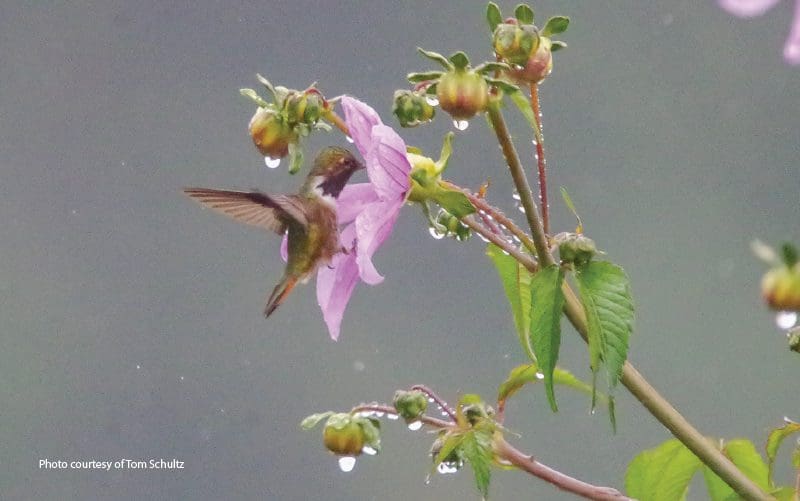 On the Road to Shambhala – Providencia and San Geraldo de Dota
On the Road to Shambhala – Providencia and San Geraldo de Dota. Park coming as close as it gets in Costa Rica to the fabled Shangri-La (Los Quetzales National Park related article), the bordering valley villages of Providencia and San Gerardo de Dota might be the Shambhala of this ineffable area. Shambhala is an alternate name for "paradise on earth" in its original Tibetan language and source. The real-life tale of these two towns is every bit as enchanting.
What is literally a "road to Shambhala" legend starts with Costa Rica's 1937 agreement to build its part of the Pan-American Highway (now called the Inter-American Highway, or Route 2). Survey teams seeking a suitable route for the 110-kilometer section of road from Cartago to San Isidro had to support themselves in the remote Talamanca mountains. While hunting for food, particularly moras (wild blackberries), they followed the Brujo River and found a high fertile valley that could sustain families. Declaring it was "providence" that led them there, they stayed, built houses, and named their tiny community Providencia.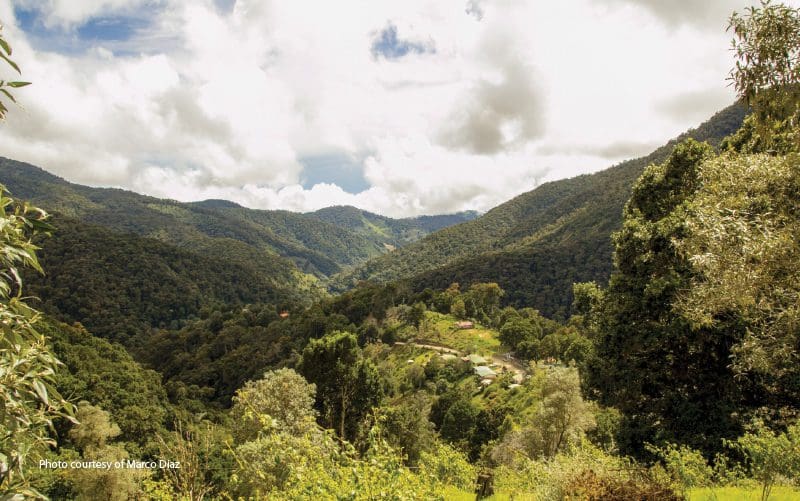 World War II and Costa Rica's short-lived civil war of 1948 slowed construction of the Pan-American Highway. But by the early 1950s, it was pushing its way south, opening up areas that had previously lacked access.
Efraín Chacón, cutting his way down the slope hunting for wild peccary, came across yet another undiscovered, unnamed valley, dense with oak and aguacatillo (wild avocado) trees. Along the base of the valley ran the Savegre River, fed by the pure waters of Mount Chirripo. Like settlers in the nearby Providencia valley, Chacón was so taken by the surrounding beauty, he decided to stay permanently.
Lured by wild trout
The settlers in Providencia Costa Rica started to farm, and to plant coffee, now considered among the world's best, while Efrain cut trees to clear farmland. He discovered that the stream was full of wild trout to catch and eat. During Costa Rica's civil war, Chacón had fought alongside President José Figueres, known affectionately as "Don Pepe." The former president, who abolished Costa Rica's military in 1949, liked fishing trout and thus became an occasional visitor to the Chacón family farm. Over time, the location proved so popular with the friends and other diplomats joining Figueres on these fishing trips that the area's first lodge, Savegre, was opened.
Savegre Lodge became a well-kept secret in angler circles until some visitors came along who were also interested in birds. As it turned out, aguacatillo tress are the favorite food for what may be Costa Rica's most impressive bird — the resplendent quetzal.
The rest, as they say, is history. The quetzal started to bring hundreds and hundreds of tourists to the area and the village of San Gerardo de Dota took form.
From the senderos (hiking trails) area of Los Quetzales National Park, take the road to Providencia, Costa Rica. It's a 12-kilometer drive down a winding dirt road along the Brujo River, dropping in elevation from 10,000 to about 6,000 feet (3,000 to 1,000 meters). In good times the road is … well, okay … but during rainy season, pretty bad. A 4 x 4 vehicle is always best suited for the trip. In your winding downward descent, the forest around you changes. It gets a little warmer, the species of plants and birds change. Eventually, you come to cleared areas and small farms, surrounded by rising cliffs and large boulders. Boulders have become the latest attraction to the Providencia area, for free climbers and the sport of bouldering. There is even a yearly Bouldering Festival held in late March or early April.
Providencia itself is very small and divided into four barrios: La Roca, La Piedra, Zapotal and El Centro. These four areas were reportedly named for the original settlers, who all built crude cave-like dwellings using overhangs of boulders for their roofs. There are few "tourist" places to stay or eat here, except for the new, rather nice, glamping cabins of Tami Lodge and the associated Cascada del Savegre restaurant. For me, the highlight is in La Piedra, where Ana and Enrique Calderon Aguero offer cabinas and a small restaurant, La Cabina la Piedra. Ana told us in Spanish (the couple speaks no English) that her father was one of the founding fathers of Providencia, having discovered the locale and planted the first coffee there, and where the family still operates a small coffee plantation. If you visit for a meal or stay the night, Ana toasts the coffee right before your eyes and serves wonderful traditional meals.
Hiking, rock climbing and swimming in wonderful streams also await in this exquisitely isolated place, as if from another time and place. Hummingbirds, tropical flowers and lush plant life abound.
There is no good way to continue down the mountain from Providencia. It truly is the end of the road, so back up before starting your return trip.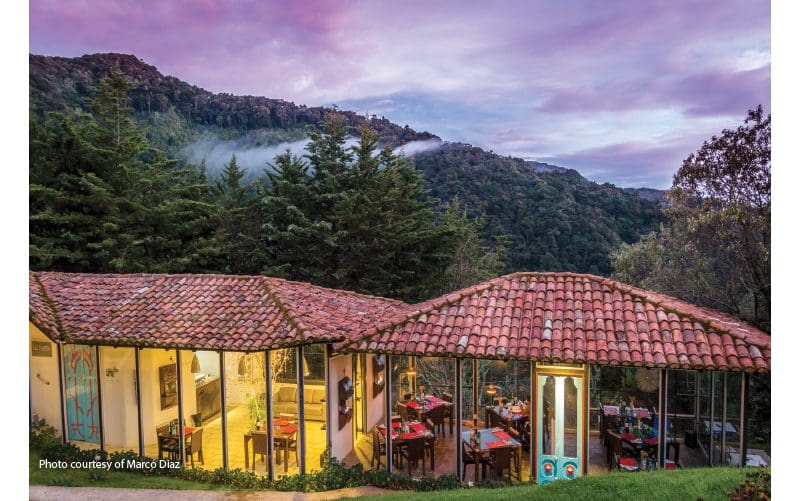 Visiting San Gerardo de Dota
Much better known than Providencia and much more developed, San Geraldo de Dota has become a world-renowned mecca for birdwatching. From January into April, it is filled with people who come mainly for one thing: the resplendent quetzal. Tourists fill the roads, gazing into the fruiting aguacatillo trees for the amazing sight of a male quetzal. It's worth the trip alone just to see one.
However, San Geraldo has so much more to offer. Approach the town by driving south about 2 kilometers from the national park headquarters, then turn right and head further down that road. Although the road is (was) paved, damage from Tropical Storm Nate in October 2017 has made some sections barely passable with one lane, and the surface is pretty much destroyed. It's possible to drive a car, but a 4 x 4 would be a much better choice.
Your first stop, about 1,000 feet down the road, is Miriam's Cabinas and Restaurant. Inside this unimposing structure is easily the best restaurant in the area. The small, typically furnished eatery — usually with a fire lit in the wood-burning stove in the corner — is famous for its scenic views of the Savegre River valley from a small deck at the back. Even more famous are the bird feeders, where you might spot 15 or more of the 23 endemic birds found only in this region. The food at Miriam's is wonderful too, with trout — no surprise — being a signature dish.
If that is not your fare, simply walk across the street to Costa Rica's loftiest pizzeria, its mountain location elevated above 9,000 feet. Cafe Joannes Paulus II offers cold beer and good pizza, not to mention bird feeders and a hiking trail behind leading to a waterfall. Again, plan for a relaxing late afternoon meal; the sun was still shining when we ordered our pizza, but by the time it arrived, the mist and fog had started rolling in.
As you continue down … and further down … towards the town you will start to emerge from any mist and cross over a bridge. If the time of day and conditions are right, start looking in the trees for a quetzal, or at least start looking for the crowds of birdwatchers looking at one. The area from here on, is prime quetzal territory, so keep an eye out.
After passing several newer large lodges, then finally crossing through the center of San Geraldo, you come to the end of the road. The famous Savegre Lodge is there on the left, and a few other lodges also. At about 7,000 feet elevation, the air feels a bit warmer, but still cool and crisp. From the end of the road, a trail takes you back to the Savegre waterfall. Although hurricane damage has blocked some portions, it is still a wonderful hike. You will also find several restaurants, a small botanical garden and a viviero selling high-elevation plants. In addition, there are places to mountain bike or take horseback trips into the forest, and there is just no end to the natural beauty.
High-season getaway
Dota is a favorite year-end holiday getaway for us. Since the birdwatching crowds do not start arriving until the middle of January, and most locals prefer beach destinations for Christmas and New Year's, it is easy to book one of the lodges here with in-room fireplaces (there are a few). We bring along our Christmas music, wine and cheese, to enjoy a relatively cold night and cool day or two in the North American holiday spirit.
This past year, we experienced it standing on a bridge with the Savegre River rushing under it, watching a rainbow over the lodge near sunset. Then with the full moon rising, and our noses taking in the cold air and scent of fireplaces in the early evening … it was, for a moment, Shambhala.
See our related story on Los Quetzales National Park here.