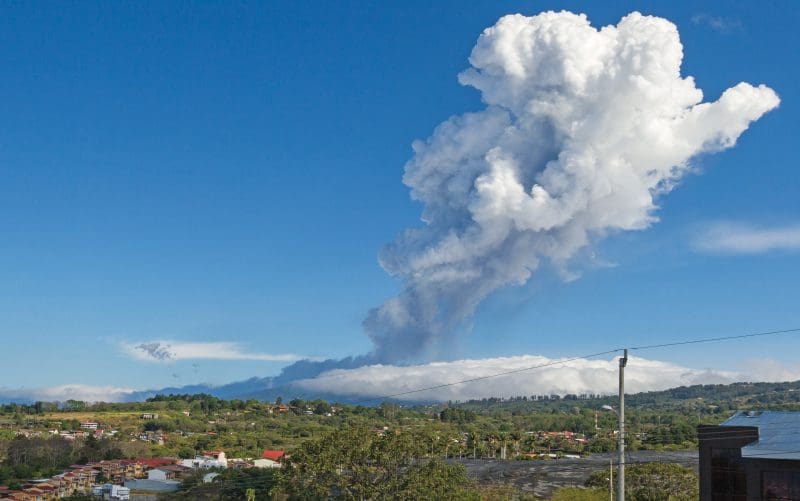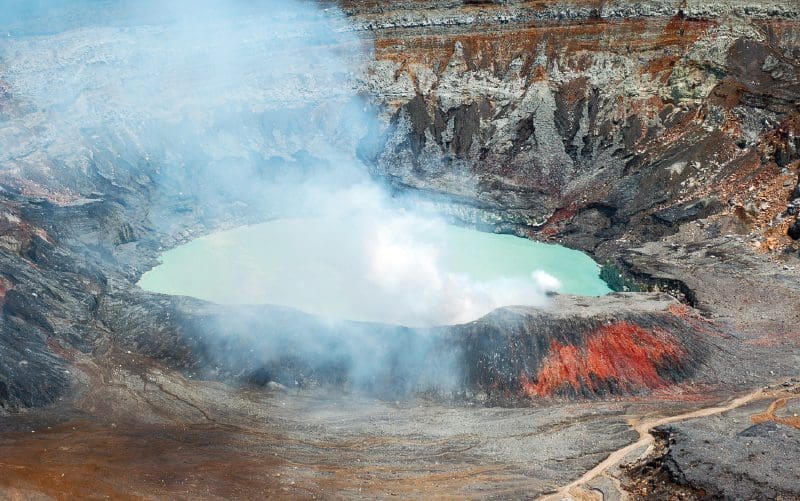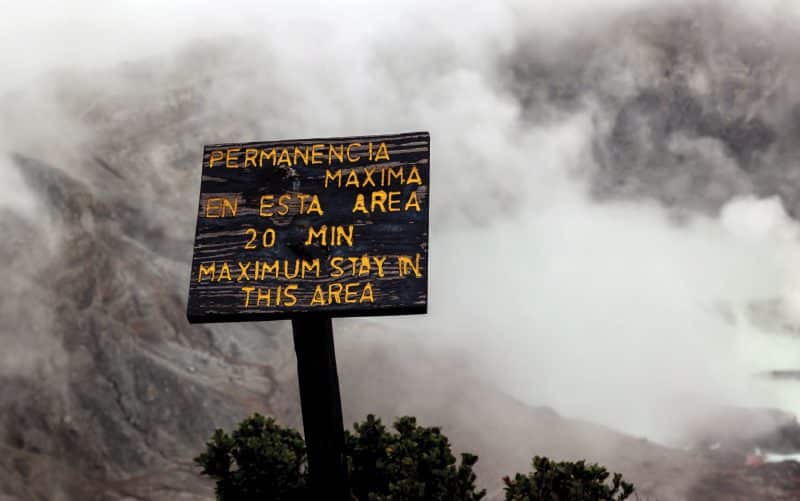 Poás Revisited – Two Trips, 10 Years Apart, Equally Memorable
Mother Nature is always surprising us. As we went to print with the March magazine, this article about the newly opened Poás National Park required an update: the volcano erupted early in the morning on February 11, 2019. This prompted the park to be closed until further notice.
Poás Revisited – Two Trips, 10 Years Apart, Equally Memorable.  Rule number one: you must wear your helmet (casco in Spanish) at all times. That is how your visit to Poás Volcano National Park begins. It's one of many changes since we first visited the park in April 2009.
That visit had started with a tortuous, bumpy drive to the park, since most of the roads had just been reopened following the terrible Cinchona earthquake in January 2009. We arrived at the gate where you paid admission, then parked in the large lots in front of the visitor center. The center had an attractive little display highlighting the volcano's natural history, and a nice place to get some hot coffee or breakfast if you started out early to beat the clouds. The mornings at 9,000-feet elevation are a tad cool, so the coffee was greatly appreciated. We then got a trail map to follow, first to the crater overlooking the "permanent" 300-foot-tall geyser shooting from the aquamarine lake in the bottom of the crater. After viewing that, you could walk the trails around the crater or back to Lake Botos, a wonderful trek back to the old crater from about 5,000 years ago. You could spend hours enjoying nature in an area filled with high-altitude plants and birds, many found only up in Costa Rica's mountaintops.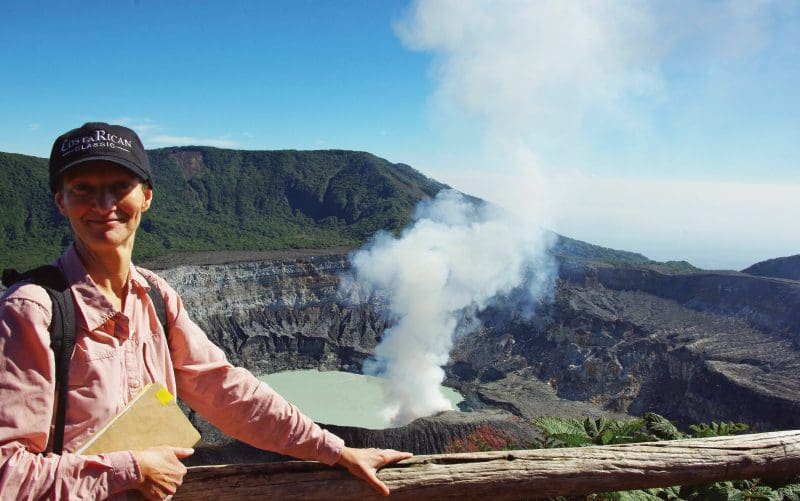 Never going to be the same
Our finca in Puriscal looks over the Central Valley directly to Poás, so we were among the first to notice steam and smoke coming from the volcano in April 2017. Over the next few weeks, a series of eruptions damaged or destroyed many of the park buildings. As a result, Costa Rica's second most popular national park, whose yearly visitation was only exceeded by Manuel Antonio, was shut down indefinitely.
Over the next 18 months, the government made plans for how — if ever — Poás could reopen. Businesses near the park suffered and some were forced to close, having lost tens of thousands of volcano visitors a month. Then in October 2018, to the relief of surrounding tourism-dependent communities, the park was officially reopened to visitors. New buildings, new rules and the green light from volcanologists made it possible.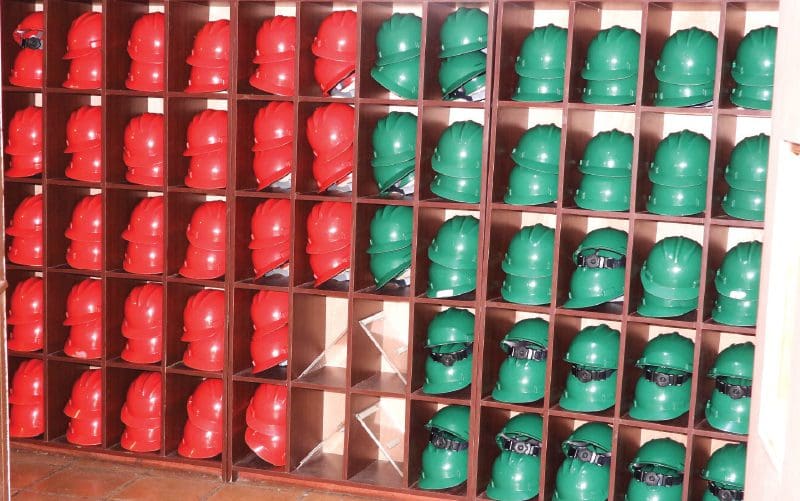 Visiting the park today
In addition to the aforementioned helmet requirement, other aspects of visiting Poás National Park are dramatically different, while others are the same.
One rule that has not changed: visit early. Before 9:30 is advisable. The summit of Poás and its sister volcanoes are the divide between the wet Caribbean air and the dry Pacific air. By 9 a.m. and later, you can easily get lost in the mist with little visibility. The park entrance opens at 7 a.m., with tours starting every 20 minutes, limited to under 60 people.
A major difference for park visitors since the 2018 reopening is that tickets are supposed to be pre-ordered in advance. The cost for foreigners is $15 per adult and $5 for children, and citizens/residents pay 1,000 colones per adult and 500 colones for children.
Tickets can be purchased at the National System of Conservation Areas (SINAC) website: www.sinac.go.cr/EN-US/ac/accvc/pnvp/Pages/default.aspx. Unfortunately, this is not a user-friendly process and involves creating a SINAC login first. Possible alternatives include restaurants, souvenir shops and other establishments near the park that have offered to make tickets available. Other park visitors have reported being able to purchase tickets at the gate.
Another new requirement for those driving their own vehicle is a 2,000 colones parking fee to the Cruz Roja (Red Cross). This supports the agency's full-time presence in the park as a condition of its reopening. 
Time limits for park visits have also been imposed since the park reopened. Upon arrival 10 minutes or so before your scheduled tour, you are met by park staff who outfits you with a hardhat. Wearing them at all times is mandatory in case of volcanic eruption. Also for safety reasons under the agreement to reopen the park, the coffee shop remains closed, so visitors are advised to get their java fix beforehand.
Everyone is asked to keep together in a group at the volcano and stay no longer than 20 minutes. We stayed a bit longer and no one seemed to object, but our visit was much shorter than it was 10 years ago.
New shelters have been built for taking cover in case of an eruption, and you are restricted to only the crater overlook site. The trail back to Lake Botos and others are all closed.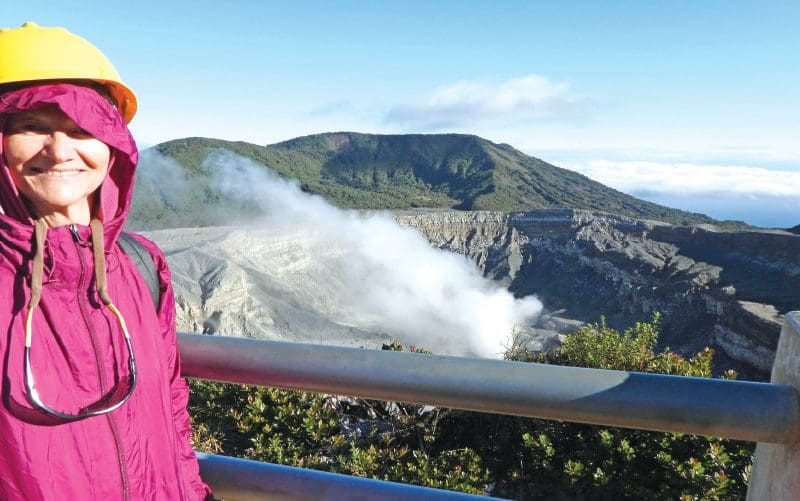 Then and now
The crater looks very different now. Areas circled in yellow paint on stairs and buildings show the impact of volcanic rocks.. Gone is the lake on the bottom, where just the start of a little green patch is visible. There is no more geyser, only some emanating steam. The vegetation around the crater is starting to return, but the difference is very noticeable. The area nearby is still full of wonderful vegetation and birds you can still only see up on top of the mountains.
So, with less to see and harder to visit, should you visit? Absolutely! The experience of looking down into the mouth of an active volcano, and the very notion of needing to use your hardhat and retreat to a fallout shelter, adds a bit of thrill to your shortened visit. We enjoyed the trip and highly recommend it.
How to get there
Another change from 10 years ago — much for the better — is the improvement to road conditions!
By car:
Route No. 1: From San José, take the General Cañas highway to Alajuela. From there, take Route No. 712 to Poasito, through Itiquís communities and Fraijanes, following signs to Poás Volcano.
Route No. 2: From Heredia, drive north to Barva de Heredia, then to Varablanca and Poásito.
By bus:
Route No. 1: From San José at Tuasa terminal, street 12-14, Av. 2, buses depart every day at 8:30 a.m., passing through Tuasa terminal in Alajuela at about 9 a.m.
Route No. 2: From Heredia, north to Barva de Heredia, then to Varablanca and Poásito.