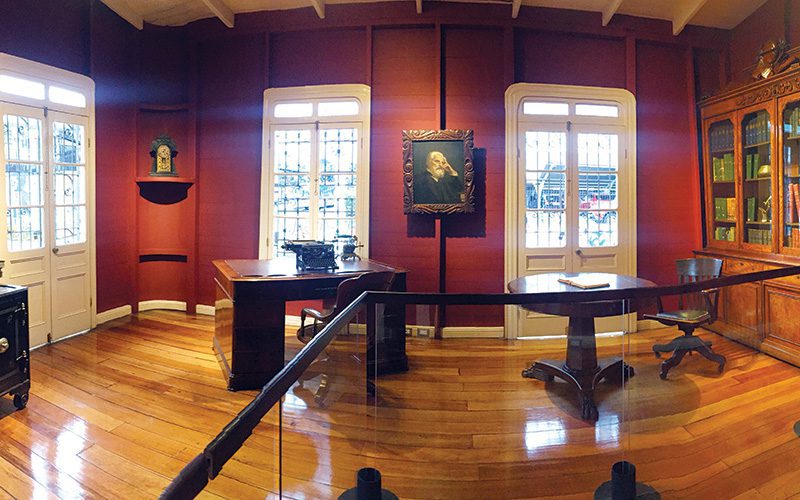 National Museum of Costa Rica
The National Museum of Costa Rica is a history lover's gift that keeps on giving: with each visit you learn more, dive into a new story and develop a deep appreciation for the vast reaches of Costa Rica's influence in history. Even a website tour or learning about the museum's own history could occupy many worthwhile hours.
More than 130 years after its inception, the San José main historical attraction continues evolving with the country in retrospect. Created on May 4, 1887, it was been relocated twice before occupying its current headquarters opposite the legislative assembly building. Residing in the Bellavista Fortress, a military barracks built in 1917 that figured prominently in Costa Rica's civil war until the army's abolishment in 1948, the museum continues to impress inside and out. Its walls remain peppered with bullet holes for museum visitors to see and this transformation from war icon to cultural and scientific learning center was a symbolic milestone.
This transformation from
war icon to cultural
and scientific learning
center was a symbolic milestone.
Scientific investigation has been a key focus since the museum's establishment to "deposit, classify and study natural and artistic products." Vast collections of artifacts and information are on display today in five exhibition halls:

Pre-Columbian
Objects created by Costa Rica's first settlers dating back13,000 years ago include ceramics, stone, gold, jade and bone.
History of Costa Rica
From the watershed years of European contact and conquest through colonial times to the present, discover the economic, political, social and cultural facets of the country's remarkable journey.
Houses of the Commanders
Two houses built between the late 1800s and early 20th century are former residences of Costa Rica's first and second army commanders. They are now used as temporary exhibition halls.
Calabozos
These Bellavista Fortress cells are a showcase for prisoners' graffiti from the 1940s.
In addition to an ever-changing variety of temporary attractions— currently, one featuring legendary animal scares — the museum is also a popular urban venue for concerts and other special events.
See the article in the magazine:
I am raw html block.
Click edit button to change this html
For more information visit:
Check on current hours.