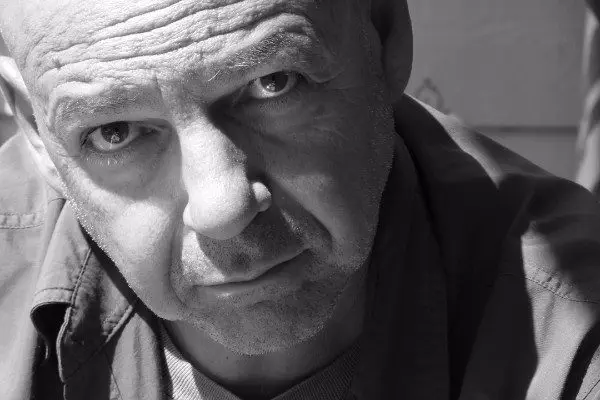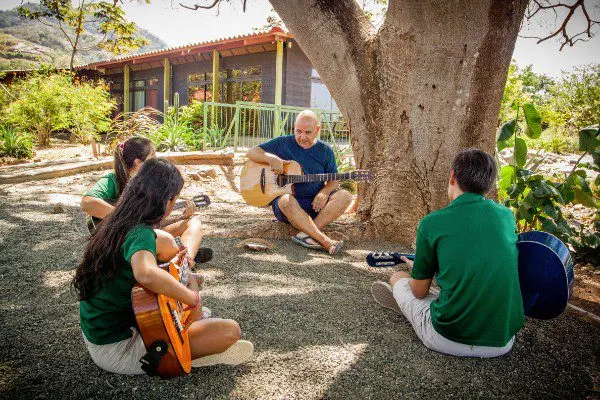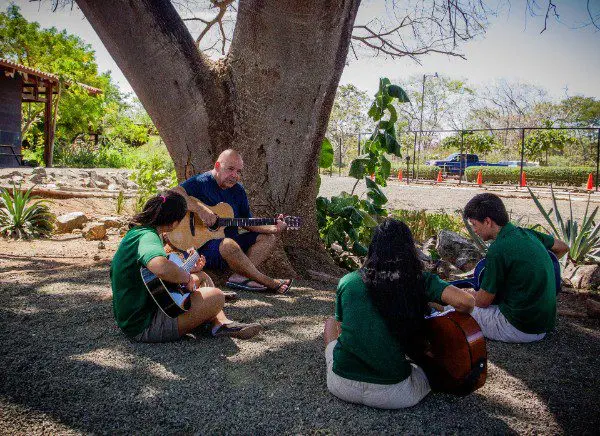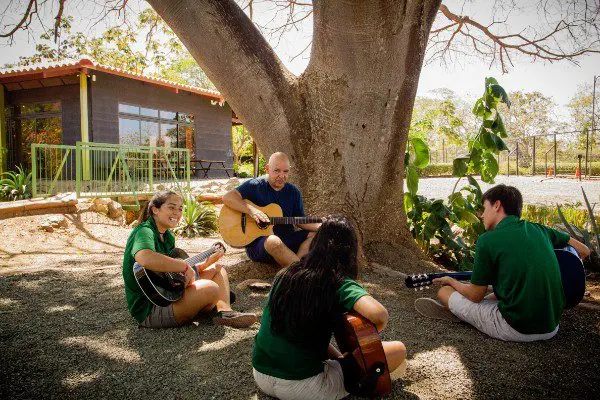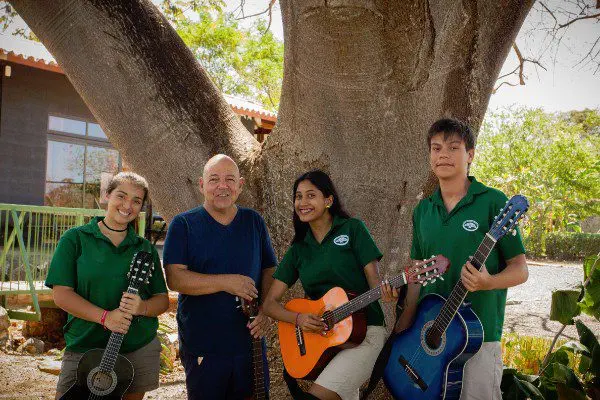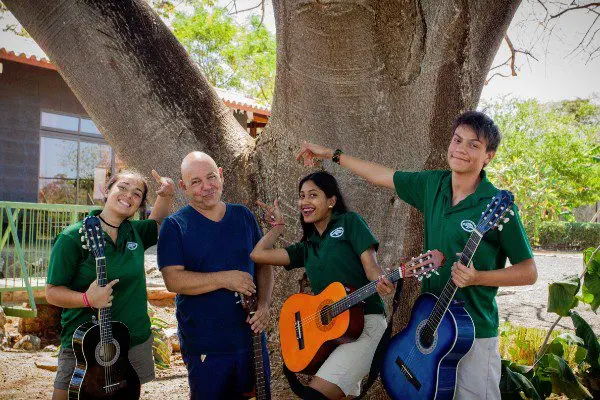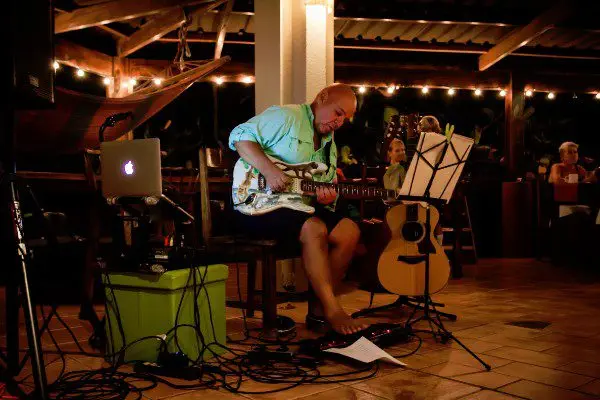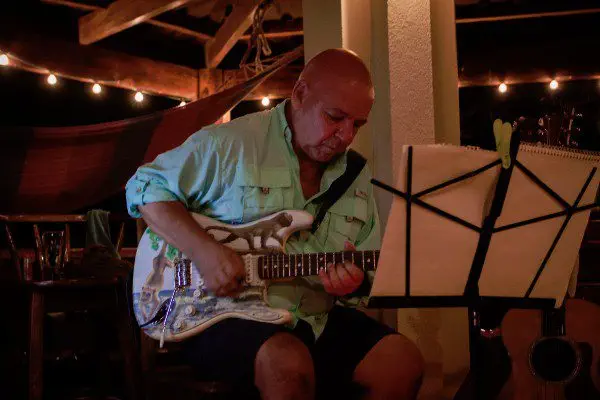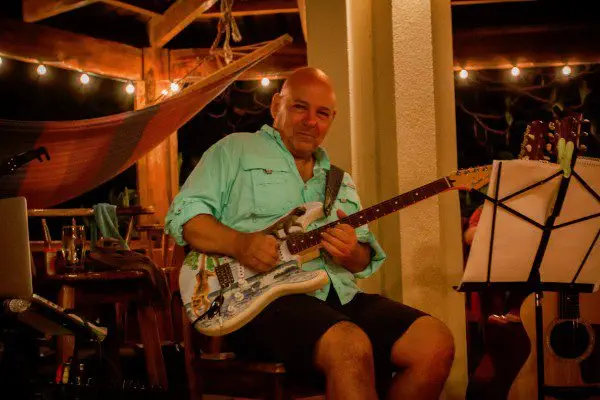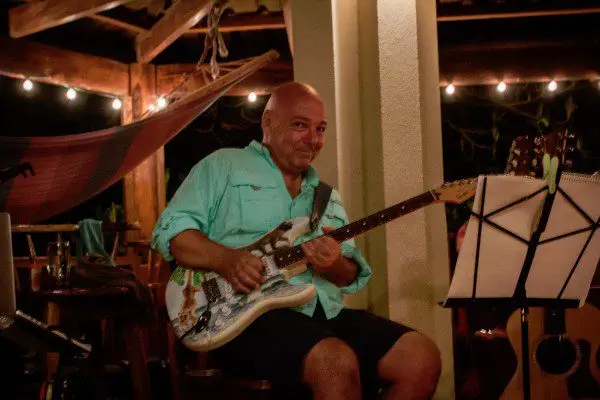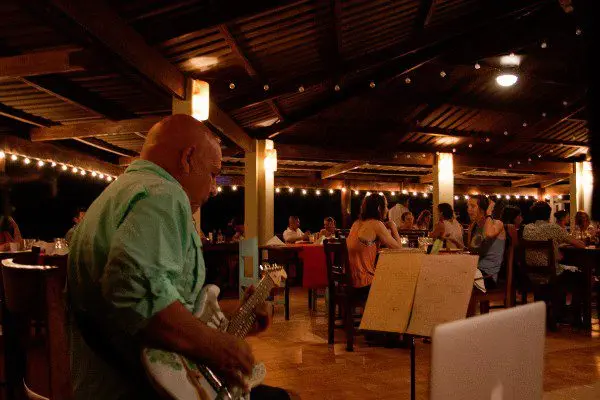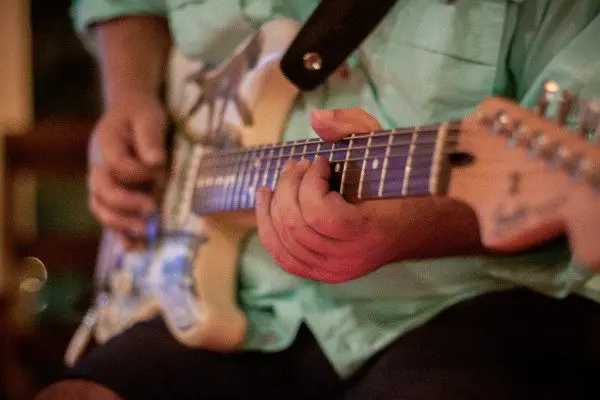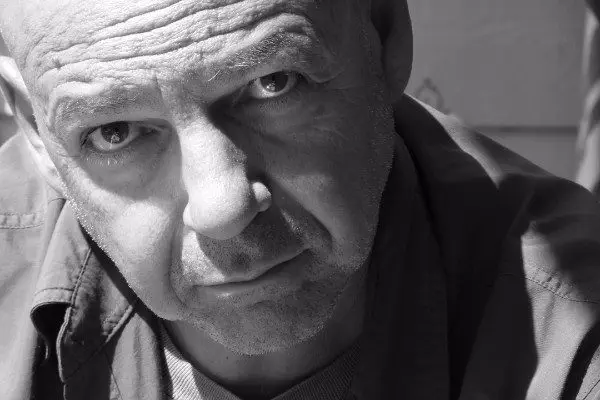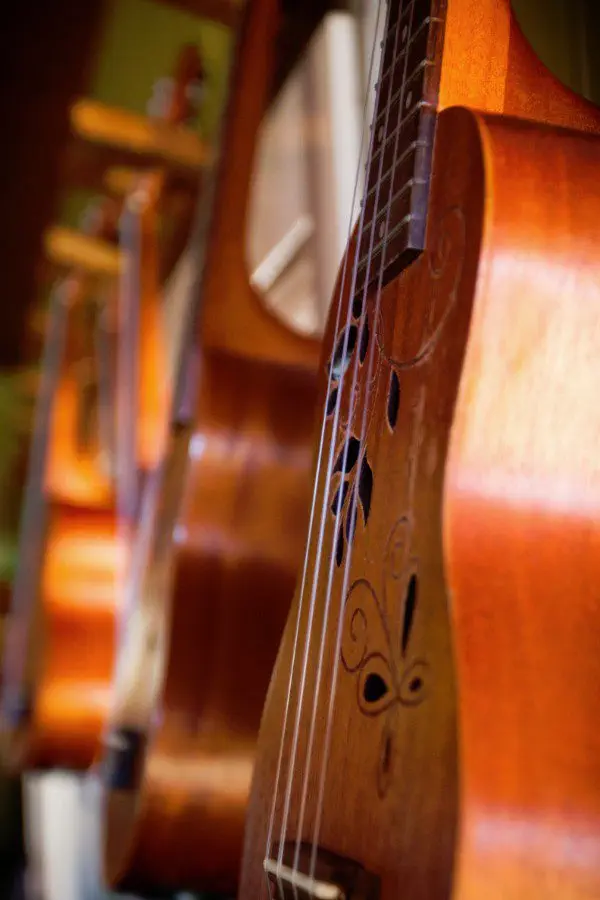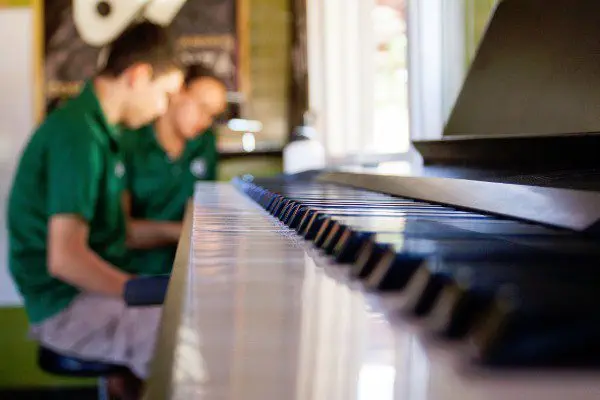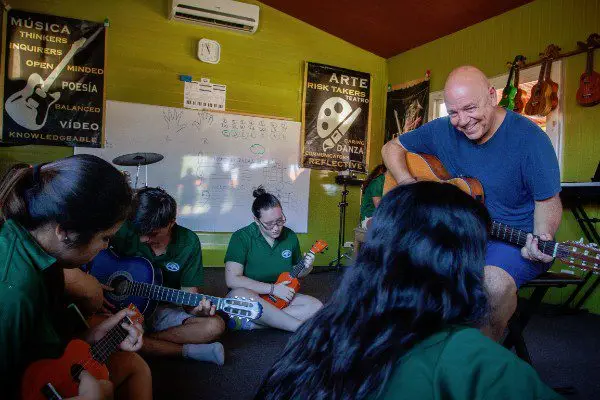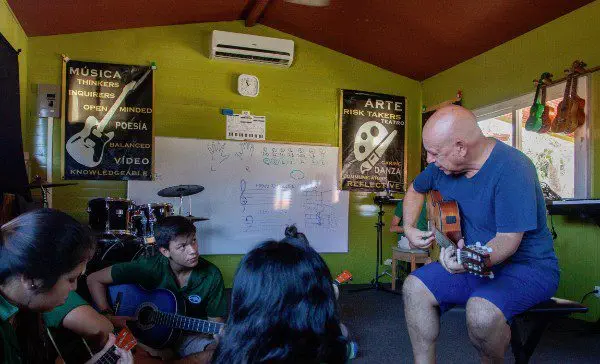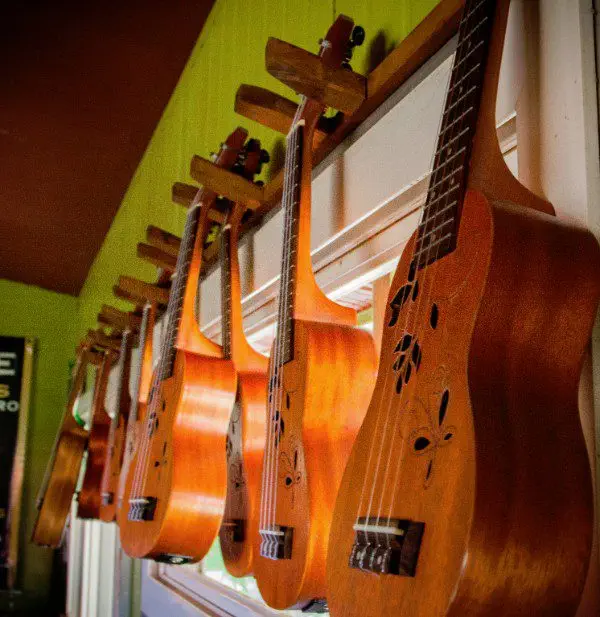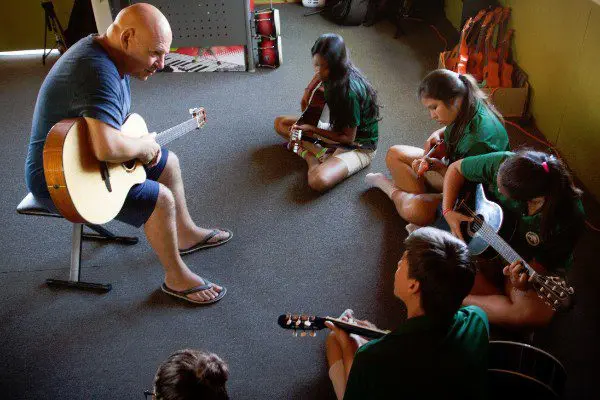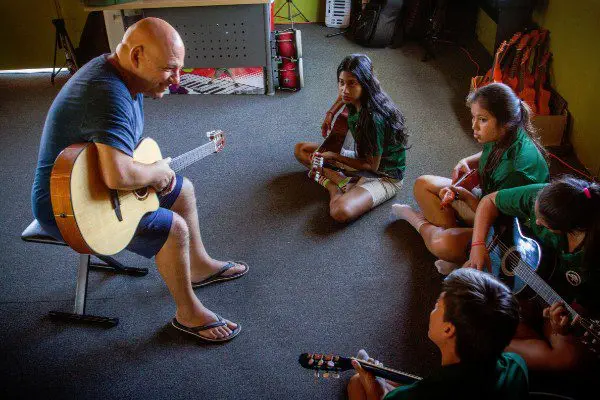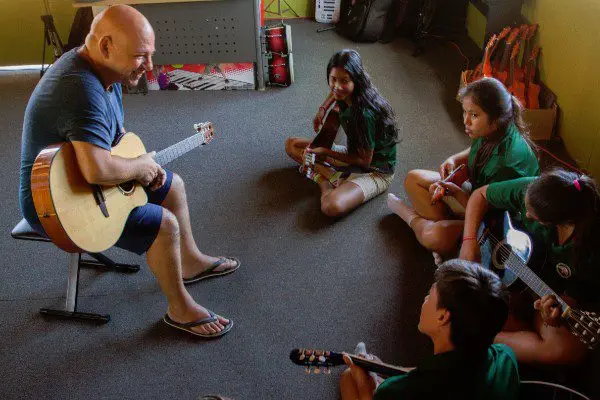 One of the coolest things about living on the Gold Coast of Guanacaste is the influx of interesting people from all around the world and all walks of life Marvin Dolgay is one of those people–people who jump out of a perfectly good or bad cultural airplane only to pull the chute and land in Costa Rica.
We've been blessed over the past 10 years to have so many great musicians show up and do their thing here. One of these, having arrived 3 years ago, is Marvin Dolgay. A Canadian who fled the frigid cold and snow for Costa Rica's warm beaches and is now part of the local music scene in Playa Grande.
Marvin is one of the most accomplished musicians to show up in our little piece of paradise. His company, www.tambre.com, has been in movie and television production / composing for the past 20 years. He has played with the big boys and girls on the big stages all over the world.
But, like most ex-pats who make their home here, that´s not really what he is all about any more. What struck me about Marvin was his desire to get back to basics by helping out in the community and just playing guitar for the love of the music.
Marvin has been a volunteer music teacher at one of our local schools, La Paz, for the past few years. With his direction, he worked with the kids to write and submit a song for UN Peace Day, co-sponsored by the Ministry of Justice and Peace. His students composed an original song and video about joining together to put an end to bullying in schools. They won a national competition and performed the song in Cartago on International Peace Day, September, 21 2016. Costa Rica's Vice-President was in attendance along with the Ministers of Justice and Peace, Education, and Culture.
Marvin has chosen to use his gift and give back and for that we all thank him. You can find him every other Tuesday at the Rip Jack Inn playing mellow tunes on his guitar to the dinner crowd that digs the vibe. In the end, for all of his accomplishments as a professional musician, here Marvin is just one of the boys who wants to hang out, help out and play for the love of the tunes.
Pura Vida,
John Lahoud Jr