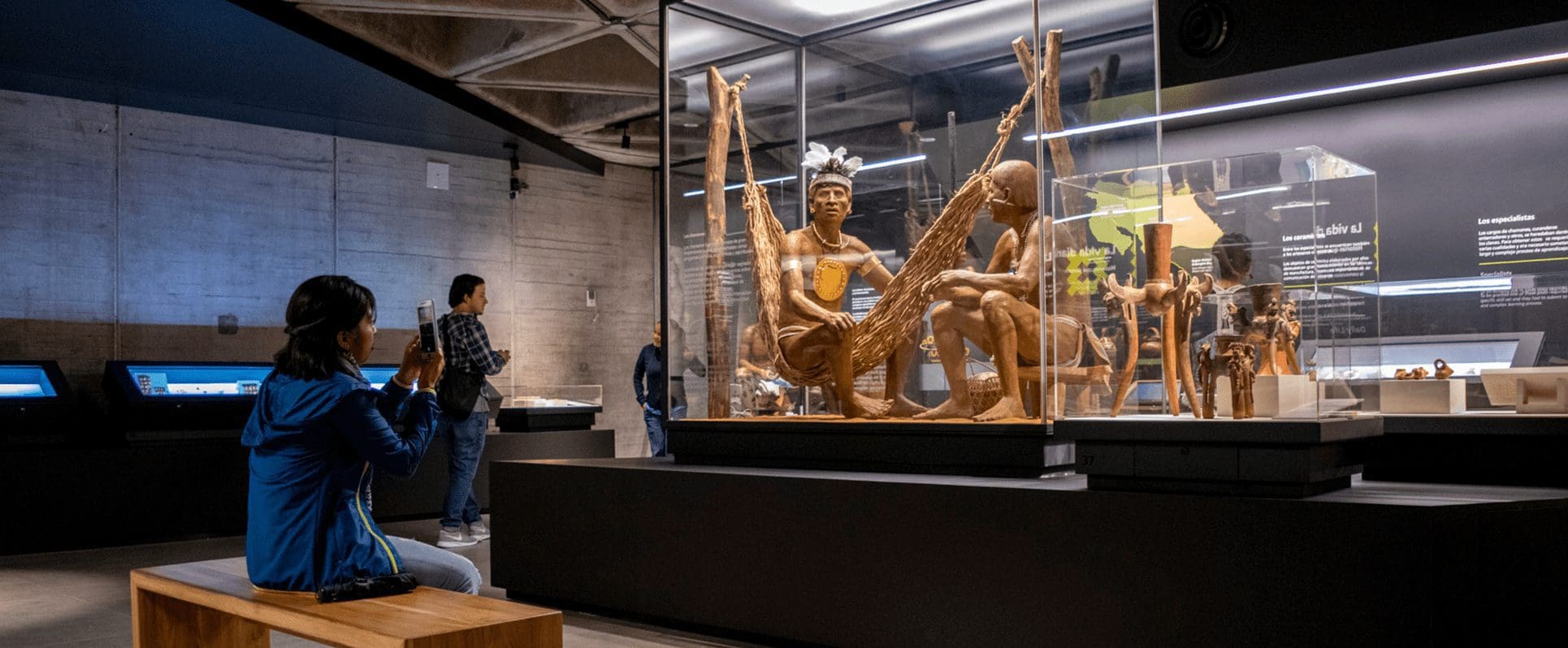 Museos del Banco Central de Costa Rica
No trip to San José should be considered complete without visiting one of its many historical museums. The Museums of the Central Bank of Costa Rica (Museos del Banco Central de Costa Rica) has two of these museums, each offering fascinating and surprising insights into some of the country's most precious legacies.
Living up to the promise of its name, the Pre-Columbian Gold Museum (Museo de Oro Precolombino) showcases the splendor of Costa Rica before the conquest of America. The intricate and delicate gold art pieces on display are a wonder to behold, telling a remarkable story of their masterfully talented creators. Some 1,500 artifacts in the collection, some dating back to AD 300, include many figurines of animals — notably frogs — as well as jewelry, erotic statutes and El Guerrero, a life-size statue of a warrior adorned with gold ornaments.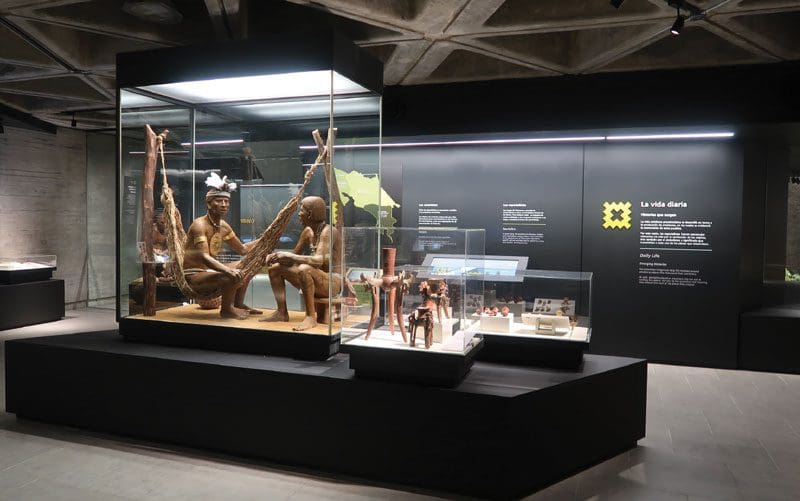 The Numismatic Museum (Museo de Numismática) takes visitors on a chronological voyage back in time through the nation's post-conquest heritage of coin and paper money, starting in 1516. Some1,500 specimens were collected through the years since 1828, when the Costa Rican mint was founded. The current exhibit also explores women in printed money.
The city center's famed Plaza of Culture is a splendid setting for the museums.
The city center's famed Plaza of Culture (Plaza de la Cultura) is a splendid setting for the museums. The bank had begun amassing its archaeological, numismatic and visual arts collections in the 1950s with hopes of cataloging and offering future generations a cultural identity. Built in 1980, the Plaza site was envisioned as an architectural phenomenon for all times like that of the National Theater. Representing a 20th-century milestone of Costa Rican modern architecture, the building originally incorporated then-futuristic elements, including an underground structure with iconic metal vent tubes.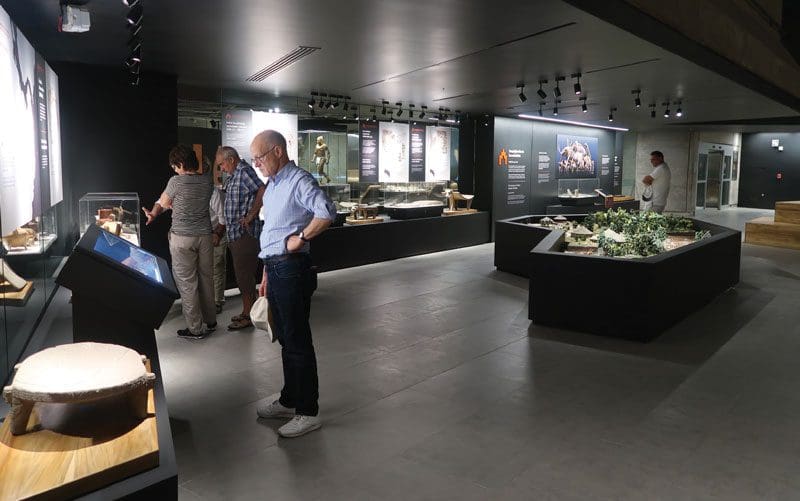 Recently the museums have gone through some renovations, including a restructuring of the space for a better flow between exhibits and overall visitor experience. Digital technology has made it possible to add new didactic and interactive exhibits. In one instance, nine thematic units were designed for visitors to travel between past and present historical eras encompassing indigenous civilizations, migration, mining and metal production. Costa Ricans can reflect on their ancestral connections and modern conditions, as well as their relationship with nature and the impact of the Spanish conquest and colonization.
Each museum's exhibit can take a little over an hour and is a great compendium to visiting the National Theater, which is right next door and beside the National Cathedral.
Pro Tip: Take advantage of the Museum Walk (Paseo de Museos) by purchasing one ticket and visit the Museums of the Central Bank of Costa Rica, National Museum and Jade Museum for an all-inclusive price: 5,000 colones for locals and $31 for foreigners. This gives you one kilometer packed with archaeological, artistic and historic exhibitions about Costa Rican history.
See the article in the magazine:
I am raw html block.
Click edit button to change this html
More information
Hours: CHECK ONLINE
Cost: c2,000 locals, $13 foreigners and children under 12 free
Photos courtesy of museum.