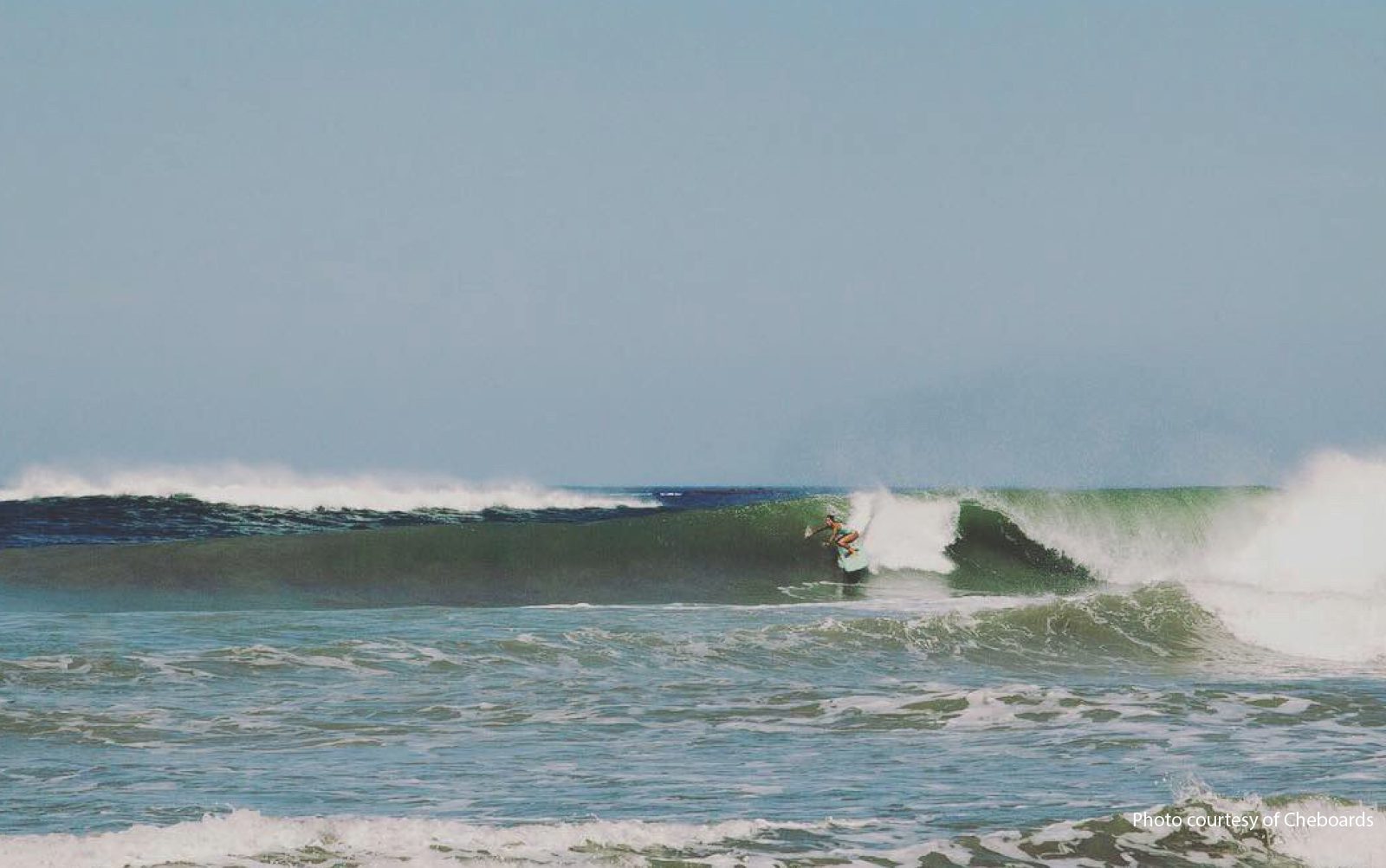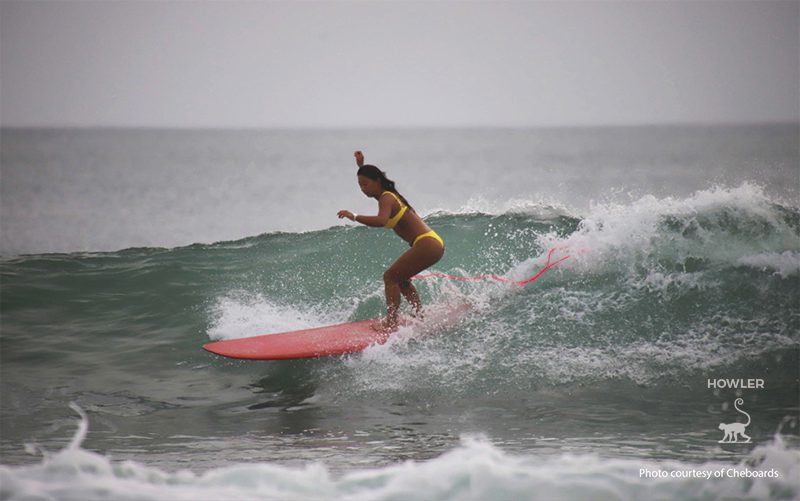 Women Longboarders Mar Ibarra & Serena Xing
Women Longboarders Mar Ibarra & Serena Xing. Something very special happens when two women paddle out. What happens when longboarding gal pals Mar Ibarra and Serena Xing are in the water is extraordinary: long, slow rides, and — as they describe each other's style — delicate footwork like a dance.
It was during one of Xing's early surfing lessons that Ibarra made a unique impression.
"I saw this girl dancing around on her board, so confident, beautiful and inspiring," recalls Xing, who was born in China and later lived in Toronto. "We became closer when I started longboarding. Mar is not just a friend, but also a mentor. She has given me lots of help, support and love."

The two women longboarders started surfing together,
creating a dynamic partnership.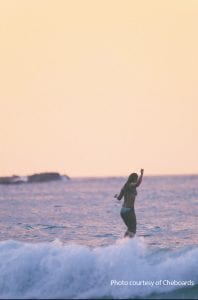 Tropical transition
As a university student in Toronto, Xing had experienced a dark period before visiting Costa Rica for the first time and taking surfing lessons here. This opened up a new life dimension that would ultimately lead her out of troubled times.  After returning home to Canada, Xing joined the community of summer surfers who hit the waves on Lake Ontario and Lake Erie. Then, after several more surf trips to Costa Rica, she moved here two years ago.
Xing now runs her own vacation rental and surf retreat business in Tamarindo, Tidal Tribe, and also works as a freelance creative director and graphic designer. In addition, she surfs every day with her friend Ibarra.
Having spent half her youth in the city and half at the ocean near Buenos Aires, Argentina, Ibarra has a diverse athletic background. She played handball and water polo, but after skateboarding for sk8 shoe company, evolved naturally from one rail-to-rail sport to another. A job proposal from the Selina Tamarindo Surf Camp brought her there to become its Surf Manager for the last three years.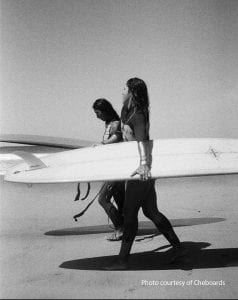 Dynamic duo
Ibarra met Xing on the beach, and after feeling outnumbered in the small minority of female longboarders in the lineup, the two started surfing together, creating a dynamic partnership.
"I longboard because it's fun," Ibarra says, hoping to encourage other females to experience the same enjoyment and sense of empowerment.  "It is a feeling — slower — that you have all the time. You need to be very technical and distinguished. That's why it's like dancing in the water."
Xing adds, "Out there we share stories and laughs, as well as the tiniest waves that are impossible to others."
With their combined energy fueled by longboarding together, Xing and Ibarra share the same wish that others learn lessons from the ocean about the importance of loving nature.
"It all starts with us," concludes Ibarra.
Meet the Women Longboarders:

Athlete: Mar Ibarra
Sport: Longboard surfing
Age: 30
About: Classic and high-performance combo, transmitting shortboard maneuvers to the longboard
Sponsors: Cheboards

Athlete:  Serena Xing
Sport: Longboard surfing
Age: 24
About: Old-school style, flow with grace, some powerful maneuvers
Sponsors: WindnSea