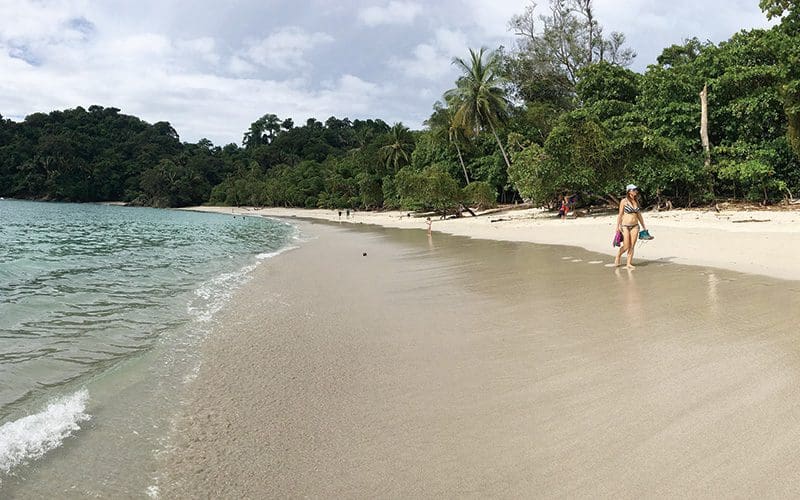 Manuel Antonio: Crown Jewel of National Parks
Manuel Antonio: Crown Jewel of Costa Rica's National Parks.  To understand why Manuel Antonio National Park is so famous and popular, you need to appreciate its beauty and accessibility, and to know its history. Relatively close proximity to San José and the Central Valley — just over a two hour drive — makes the park site easier to access than most. But that's not the only reason it quickly became a must-stop for tourists. Bang for the buck is the most compelling draw. Rarely is it possible to capture as much diversity of landscape and wildlife interactions in the same place within a short space of time.
As unfathomable as it seems now, Manuel Antonio's destiny as a national park was neither certain nor straightforward. In the early 1970s, foreign interests acquired the area to create a private development. Local residents were strongly opposed and it became a national issue. Ultimately, the Costa Rican government bought out the developers and turned it into a protected park. It became a national victory and an instant treasure.
This is hardly surprising to anyone who shares my regard for Manuel Antonio as one of the most beautiful places ever seen in the world. The area covers several beaches, including one ranked highly among the world's top 10. If that were not alluring enough, it is also a place where mountains dive into the sea, so along with those beaches come mangroves, forest and waterfalls. Most magnificently, it is a habit for some 109 animal species —  including three of Costa Rica's four monkey species and both types of sloths —  and over 250 species of birds.
It became a national victory
and an instant treasure.
Over the years, Manuel Antonio grew increasingly popular not only with foreign tourists, but also Ticos, flocking by the thousands on weekends and especially holidays. Overcrowding reached the point four or five years ago when the park had almost been loved to death. Relief came about two years ago when park officials started metering and limiting the number of visitors. This has proven effective in restoring the quality of park experience to what people enjoyed previously.
When to go
Implementing these crowd control measures — the daily maximum is 600 visitors on weekdays and 800 on weekends — makes it advisable to arrive at the park as early as possible before it gets too busy or is closed if the limit is exceeded. Morning is also the best time to see animals when they are more active and visible. The park opens at 7:00 a.m. and closes at 4:00 p.m. and is closed on Mondays.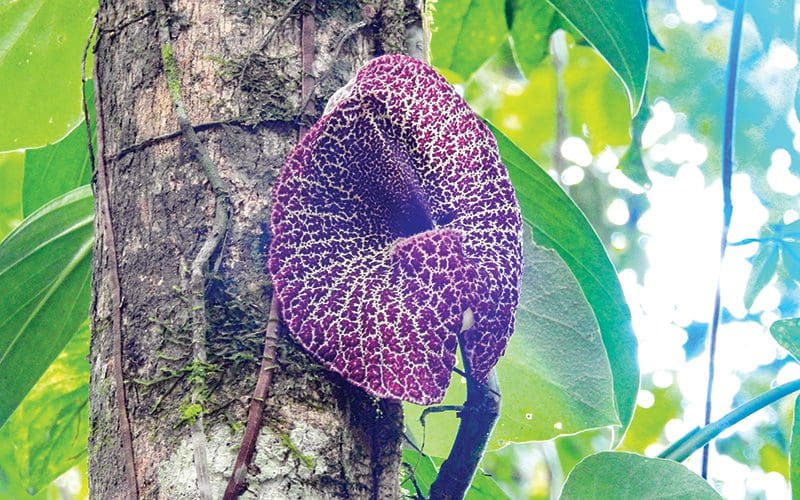 How to get there
The park is easy to reach and impossible to miss! Just drive seven kilometers south of Quepos on route 618 until the road ends (it's the only road). You'll pass some hotels and restaurants before arriving at the park area at the end of the road. Buses go direct all the way, near the park entrance.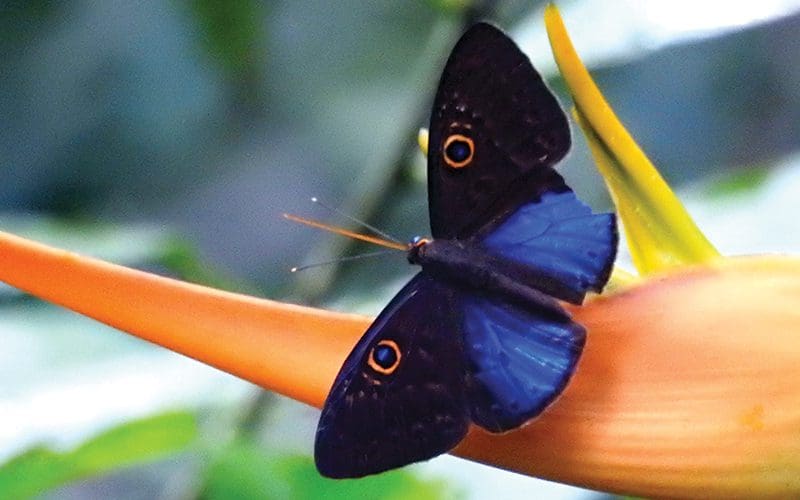 Costs
You must buy a ticket to enter the park. Tickets are sold at a booth about 100 meters from the entrance. The admission price is 1,600 colones for citizens or residents and $16 for foreigners. Official guides wearing badges are available at the booth, and guided tours are highly recommended.
If you bring a car, there are several parking lots near the park, charging 3,000 or 5,000 colones per day. If you go early and eat breakfast at some local restaurants, they will allow you to park for the day at a reduced rate.