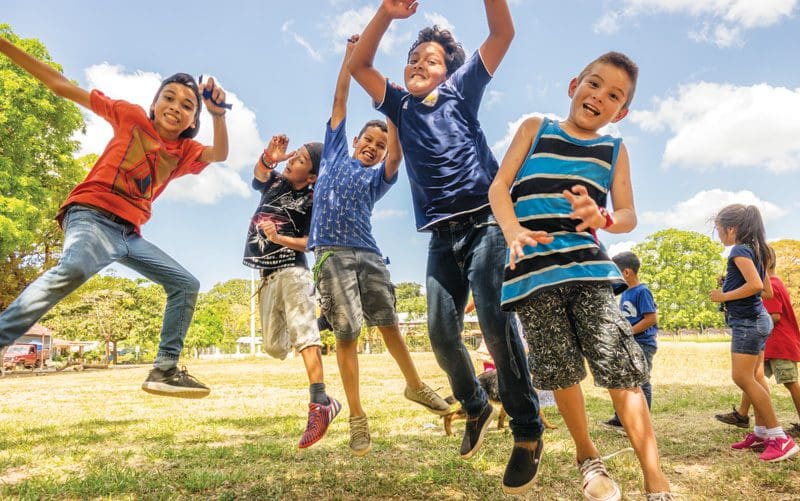 Holiday Giving Brings Joy, Hope and Opportunity
Holiday Giving Brings Joy, Hope and Opportunity – Consider giving to CEPIA
We make a living by what we get,
but we make a life by what we give
– Winston Churchill. 
Inspired by what Winston Churchill and others have said about the measure of our lives being revealed in what we give, not what we receive, Howler is using our platform this holiday season to promote giving back to our community.
We are choosing to shine light on CEPIA and all the incredible work it does. We know there are hundreds more organizations, large and small, helping children, families, neighborhoods and entire communities in need throughout Costa Rica. We encourage you to think of a cause dear to your heart, be it CEPIA or another worthy organization.
Please consider the opportunities such groups offer for you to give back, be it in the form of  donations or volunteering.  The holidays are not the only time we should contemplate this, but it's always a good time to do so.
Acachete, Happy Holidays and wishing you and your family all the best in the New Year! Howler Staff
Holiday Giving Brings Joy, Hope and Opportunity: CEPIA (Culture, Education and Psychology for Infants and Adolescents) is a Costa Rican based non-profit and non-governmental organization that seeks to improve the quality of life for children, teenagers and their families from disadvantaged backgrounds. As its name suggests, CEPIA promotes cultural development, educational and market opportunities, physical and mental health, social cohesion and participation. Initiatives include after-school programs, psychological help, educational projects for high-risk youth and professional training.
"Our goal is to impact the community
in a positive way. With your help,
we are one step closer."
In addition, CEPIA has a proud tradition of organizing specific annual events designed to bring the community together and give back to children in need.
"Our goal is to impact the community in a positive way," says Laetitia Deweer, CEPIA founder and Vice President, "We strive to do that by any means possible. With your help, we are one step closer." In addition to monetary donations, Deweer says, contributing time and enthusiasm is another way for people to get involved. "We would love to have bilingual volunteers for any event they feel passionate about helping and supporting."
To learn more about CEPIA
and ways you can help
this amazing organization
give back to the community
– including online donations,
visit their website: Click Here 
or Email cepiacostarica@gmail.com
The following events are scheduled in the near future, offering a variety of occasions and ways for anyone wanting to participate or contribute.
Christmas Party and Gift Drive
The 12th Annual CEPIA Christmas Party takes place on December 18, 2018. A highlight will be the provision of gifts to approximately 600 children living in extreme poverty in the Guanacaste area. There are two ways to help make this happen before the December 9 donation deadline:
Trees have been set up at the vendor locations listed in the red box to the right. They also provide  names of children who you can sponsor. You can either buy a gift on their wish list or donate money to do so ($30 minimum, please).
Participate in Karma Yoga and Sports Classes at Casa Chameleon and MDS Dance Studio, where all proceeds will be donated to the CEPIA Christmas Party.
If you have any questions about the CEPIA Christmas Party or how you can help, please contact sibley.zepeda@lapazschool.org.
School Supply Drive
Another event CEPIA is proud to be holding for the 12th year is its annual School Supply Drive. Monetary donations are needed to provide backpacks, school supplies, uniforms and shoes to approximately 700 underprivileged children for the new school year in February 2019.
Kids Camp and Clean-Ups
In addition, CEPIA is organizing a kids camp program in Huacas, January 22 to 25, and several beach clean-ups January 28 to 31. Volunteers are needed to help in various ways.
Teaming Make a Difference
For nearly two decades CEPIA has gone about doing good works in the community quietly and modestly and it could never have found a more exuberant local celebrity spokesperson than Robert August. Nor is anyone better qualified than the Tamarindo surfing legend to speak about CEPIA's grassroots evolution. In Howler's April 2018 issue, August recounted the intertwined stories of the organization's genesis and the annual fundraiser he created to support its efforts.
It was my pleasure and privilege once again to host the annual Robert August Surf & Turf event, a two-day golf and surf competition supporting the CEPIA Association. The outstanding efforts of this organization have been benefiting underprivileged children in Guanacaste for 18 years.
As some may know, CEPIA was created by a lovely woman named Laetitia, who came to Costa Rica from Belgium many years ago. After falling in love with Costa Rica, Laetitia (like many of us) decided to live here permanently. Around the same time, I had become settled down here surfing and doing work with the community, including hosting several Surf & Turf events on a small level. One day, Laetitia approached me and explained her passion for giving back to the community, and we teamed up. Her idea was to reinvest the profits from Surf & Turf into a small community center in Huacas, about 10 minutes from Tamarindo. I thought, great! This will be a nice little place with some palapas and the local families will be happy. But it was just the start.
To learn more about CEPIA
and ways you can help
this amazing organization
give back to the community
– including online donations,
visit their website: Click Here 
or Email cepiacostarica@gmail.com
It has been just amazing to see the evolution of CEPIA and how it has become such a positive element of our community. What Laetitia initiated in Huacas became a huge success. CEPIA eventually developed and built a top-of-the-line learning and training facility incorporating about 40 computers, provides English classes for kids and adults, and free daycare. There is an industrial kitchen on site where adults can become certified to work in a restaurant. CEPIA also purchased a couple of vans to pick up kids from the community and bring them to the center.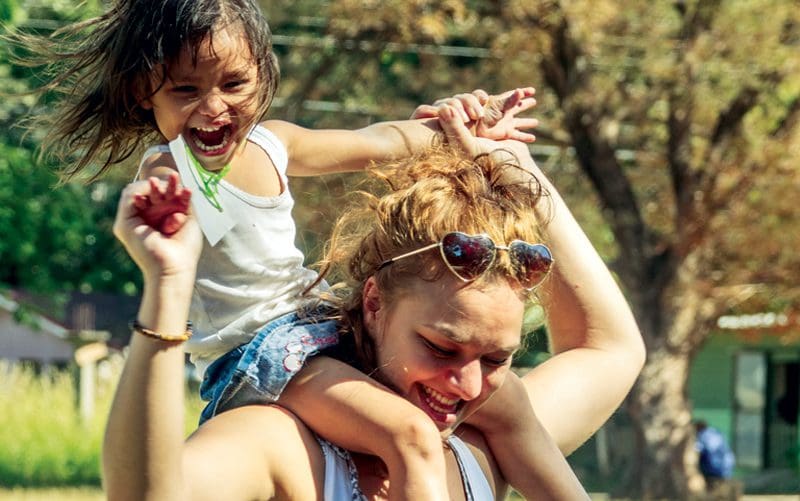 To learn more about CEPIA
and ways you can help
this amazing organization
give back to the community
– including online donations,
visit their website: Click Here 
or Email cepiacostarica@gmail.com