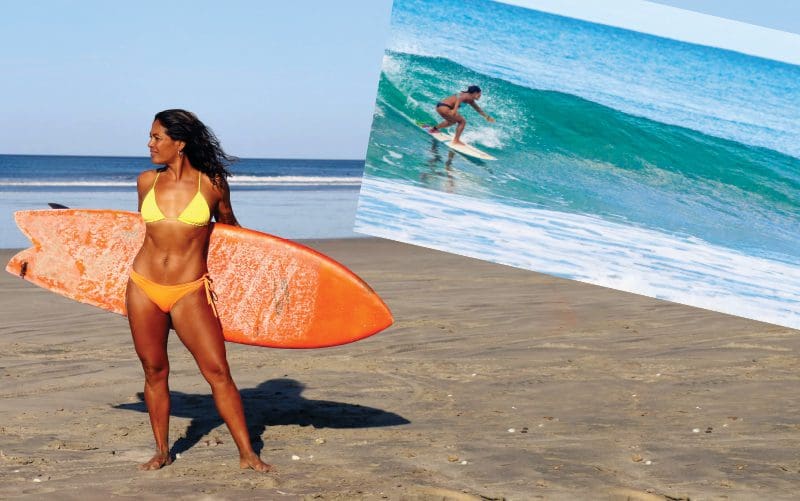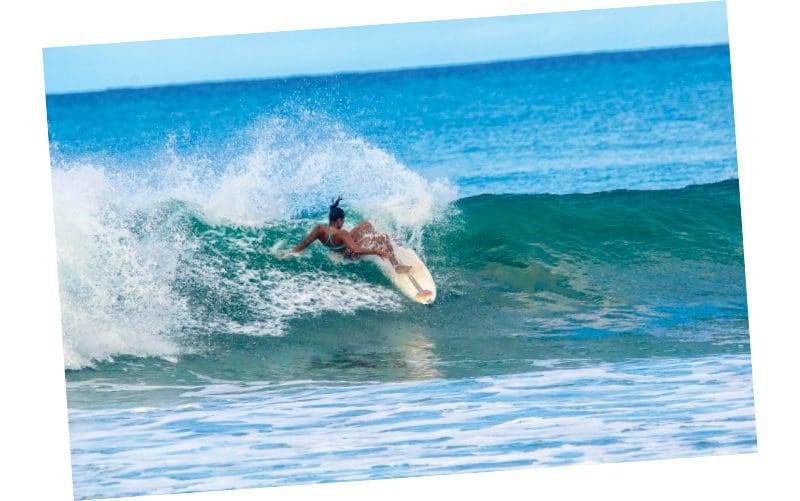 Surf Profile – Andrea Diaz
She's called Mama Lucha. Not because she is a fierce, single mother of three, but because, as Andrea Diaz explains it, "I'm a fighter and as a surf coach, I will give you tough love … say it like it is with kindness, respect, passion and love."
That philosophy has served Diaz well all her life. As a teenager, she was on the Costa Rica Olympic swim team, but started surfing in 1993. By the end of that decade, she and a couple of girlfriends were the only competitive females in Costa Rica; as a result, they had to surf their heats with the boys. In 1999, Andrea became the first national Women's Surf champion. With that she gained the attention of Roxy, who signed her to a contract that sent her around the world doing surf stories for various magazines.
'In the water there are ups and downs as there are in life.'
Eventually, Diaz opened her own surf school — first in Hermosa near Jacó, then later in Tamarindo. Called "Waves Costa Rica", it was the only Quiksilver/Roxy facility in the country at the time.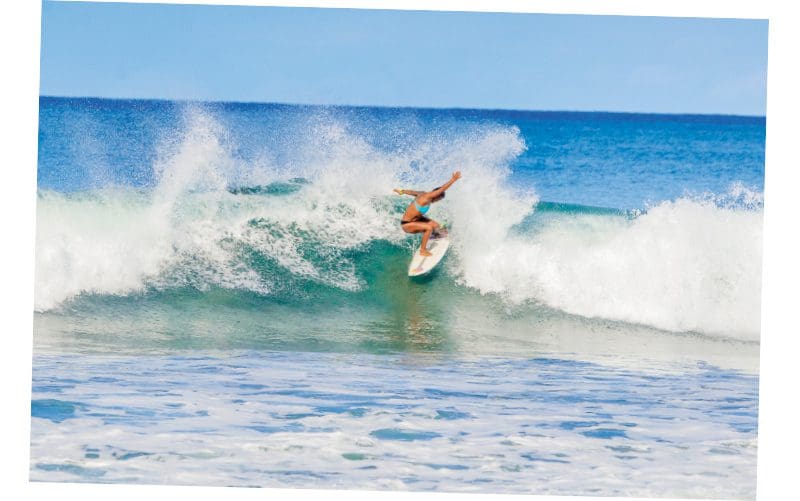 Other accolades included twice earning the Costa Rica national Women's Masters trophy, and placing fifth in the world, two years in a row, at the International Surf Association (ISA) World Masters Championships, after obliterating the global competitors.
As an instructor, Diaz was finding her niche. While she has always given lessons to and coached guys, Diaz realized she had a special talent for bringing out the surf skills in women. These days, in addition to being a sought-after surf instructor on her own, she also works with Witch's Rock Surf camp in Tamarindo focusing on the Women's Surf Retreat program they offer.
Why specialize in women's surfing?
"I relate better to women," Diaz explains. "I understand how we think and how we process information. As a result, I manage to establish that relationship with my surfer chicas from a relatable, 'I've been there' point of view. I feel like this is my calling to teach, since surfing is very similar to life: in the water there are ups and downs as there are in life. I feel like I not only teach women how to surf but I actually mentor to them on how to succeed — perhaps not just in the water but, outside of the water as well."
Out of the ocean, Diaz is the founder of a Guanacaste community organization that uses surfing to motivate underprivileged kids to achieve. Called "Surf 4 Youth", in order to participate in the surf part of the program, it emphasizes education with rewards for academic achievement, including trips to various surf contests around the country.
Ocean the biggest teacher for Diaz
"When surfing, if you hesitate, you are setting yourself up for failure," she asserts. "So I have translated that fearless mindset into life too: Go big or go home. Wiping out doesn't determine me as a human being or as a surfer. Nope, it has taught me to be on top of my game, to respect myself, and that if I fall all I need to do is breathe deep and get back on my board. Those are the biggest lessons in life. I have done my work to be ready and willing to always charge."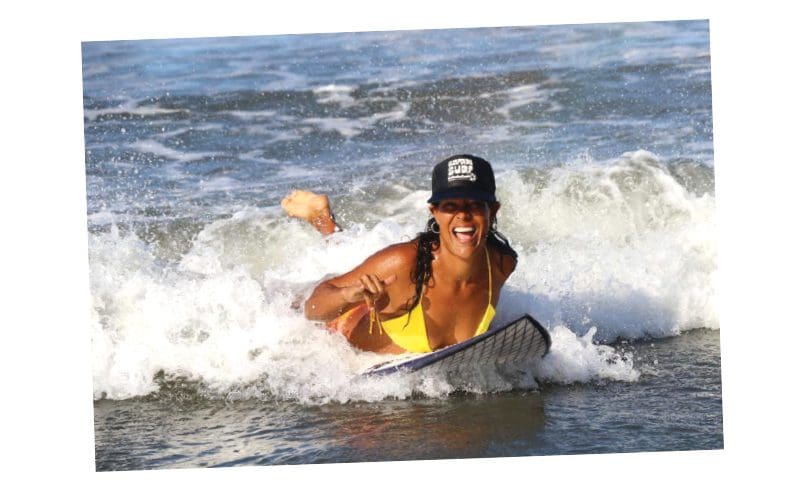 Athlete:  Andrea Diaz
Sport: Surfing
Age: 42
About: One of the hardest charging Costa Rican surfers among women AND men.
Sponsors: Bikinis Love Designs