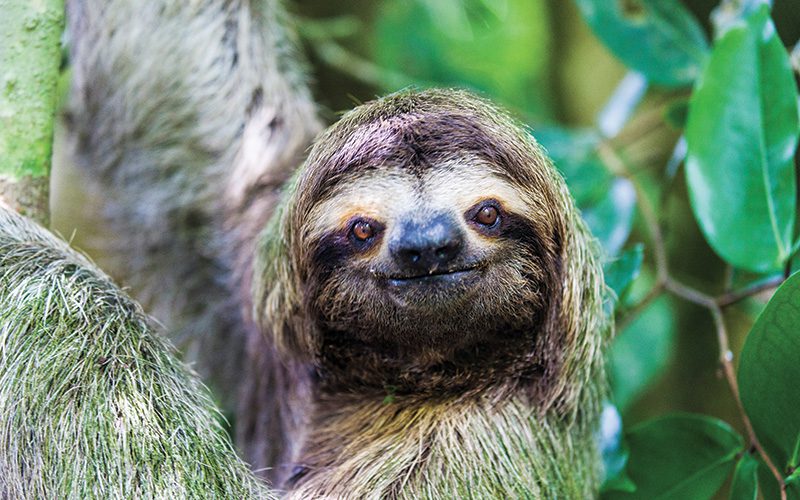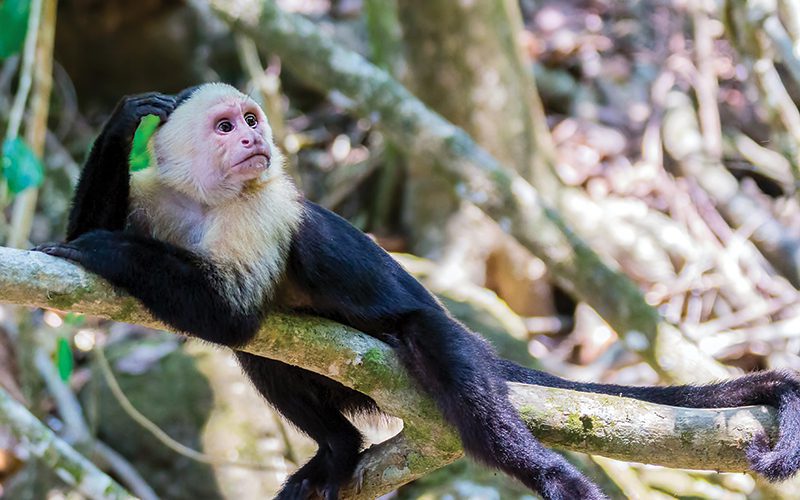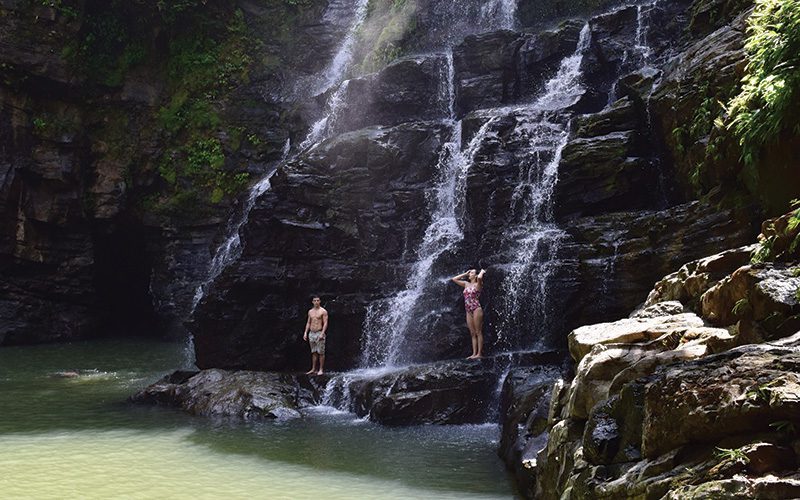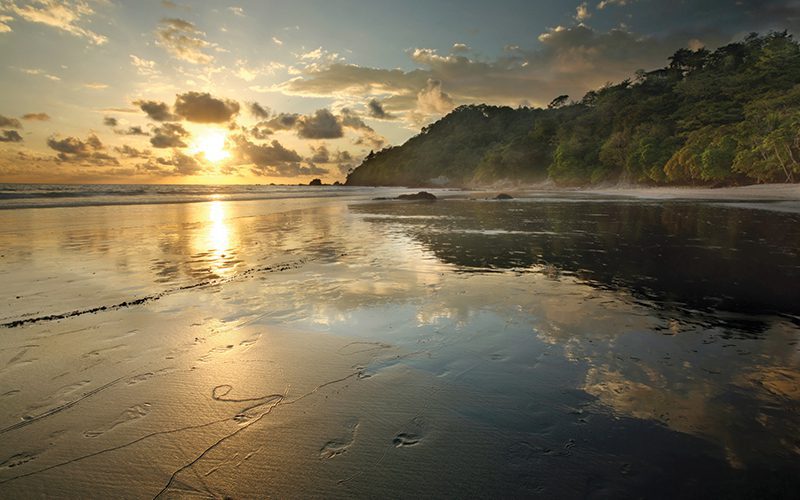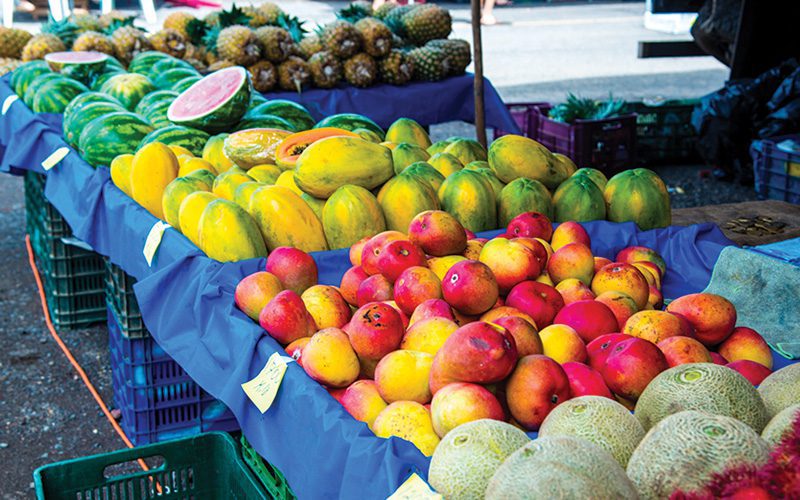 Magical Manuel Antonio – 7 Reasons to Love this Area
I've lived in Costa Rica a while now, and maybe (regrettably) I'm becoming a little immune to its charm. That's why I was surprised stepping from the shady path winding through the lush, verdant forest of Manuel Antonio onto its tropical beach paradise. The beauty of it all was truly breathtaking. Nowhere does everything we love about Costa Rica come together in such a neat package as it does in Manuel Antonio. The wildlife, the rainforest, the people and the beaches converge to provide the best of all worlds. Add to this accessibility and Manuel Antonio is the country's busiest national park. But by no means is it the only show in town. The area is booming with cool things to see and do.  Here are seven reasons to love this area!
1. The Animals
Monkeys, macaws, and sloths, oh my! The wildlife in Costa Rica is simply incredible. There are over 250 species of birds in the park and surrounding area, including toucans, hummingbirds and pelicans. The earlier you arrive, the more you'll see.
"My favorite part of Manuel Antonio was watching the scarlet macaws flying around wild. It was spectacular," says Adrienne Thomson, a recent visitor.
There are three species of monkeys: howler, white-faced capuchin and the endangered squirrel monkey. You're sure to see a sloth or two hanging around. And frogs — did I mention the jewel-colored, amazing little amphibians? There are too many to list, but rest assured you WILL see amazing animals.

2. The Park
On the Pacific Coast, there are only two spots where farming and logging haven't left us bereft of tropical rainforest. One of these is on the Osa Peninsula and the other is Manuel Antonio. The rugged mountains provide a backdrop to the jungle, which in turn leads to pristine white sand beaches. You will find all of this in the park. The trail is easy to walk for everyone, kids and elderly included.
Pro Tip: Get a guide! The park trail is self-guided, but you will see and learn so much more with a guide (ICT-certified). They all speak English and carry spotting scopes to help you see hard-to-spot birds and critters.

3. Waterfalls
Just a 45-minute drive from Manuel Antonio is the spectacular Nauyaca Falls. The four-kilometer (2.5 mile) hike is not too difficult and should take you about an hour or 90 minutes each way. You can also choose to ride horseback. Enchantment awaits at the two sets of falls, upper and lower, with a combined 200-foot drop. The lower falls has a pool for swimming and some nice smooth rocks for picnicking.
Entrance fee: $8
Pro tip: Bring plenty of water and bug spray. The trail is sunny in spots and full of mosquitos in others. Close-toed shoes (no flip-flops) are recommended — it's slippery in spots.

4. Feria
Friday afternoon until Saturday at noon, check out the local feria (farmer's market). Located in downtown Quepos, on the south side near the marina, it's a fun way to interact with the locals. You can buy regional delicacies like artisanal cheeses, seafood, seasonal fruits and vegetables, flowers and homemade jewelry.

5. Mangroves
Kayaking the Damas Island estuary, just 15 minutes from Manuel Antonio, is like entering another world. Meandering through this unique ecosystem where the roots of the mangrove trees are entwined, you can see crocodiles, monkeys, and perhaps even boas.

6. The Beach
With sparkling turquoise water and white sugar sand, these are truly among Costa Rica's most beautiful beaches. The water is warm and the reefs and calm waters make it ideal for snorkeling if you want to bring your equipment.
Pro tip: If the main beach, Playa Manuel Antonio, is too crowded, two other beaches are usually deserted: Playa Espadilla and Playa Gamelas.

7. The Sunsets
If you're not head-over-heels completely smitten yet, the sunsets here are sure to push you over the edge. Grab a cerveza and a blanket to sit on the beach, or head to Ronny's place or Barba Roja, both with incredible views. As the sun dips into the Pacific, a sense of awe overcomes you in contemplating this delightful piece of heaven.

Your magical time in Manuel Antonio need not stop there. The area's unique restaurants include El Avion, where you can dine in the infamous cargo plane that was part of the Iran-Contra scandal. For miraculous coffee, visit Cafe Milagro. Why not head to the Si Como No wildlife refuge for a night hike? Don't forget to stop at the Rio Tarcoles to see the dozens of crocodiles lounging on the muddy banks.