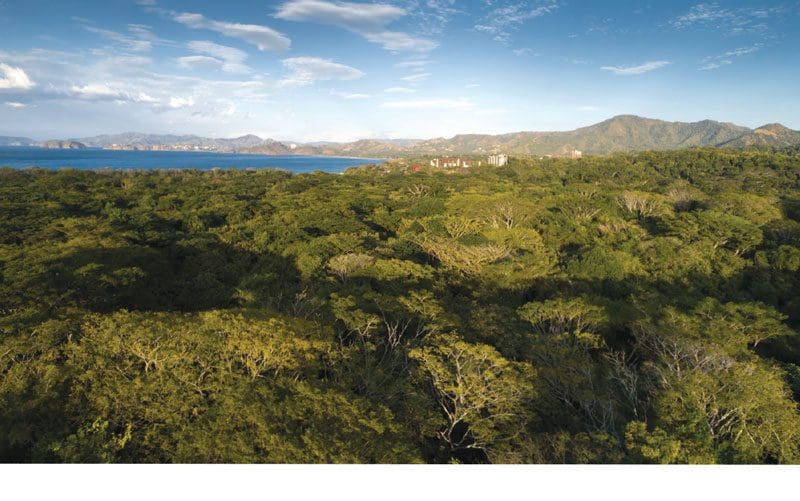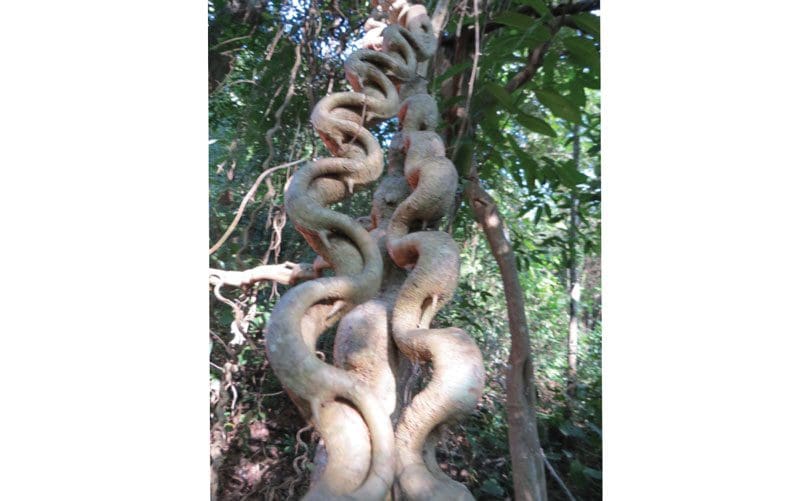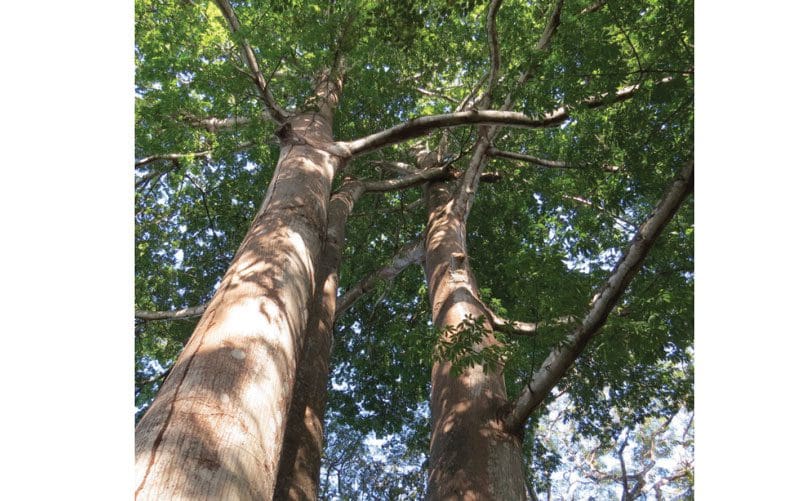 Conchal National Mixed Wildlife Refuge: Connecting with Nature and Each Other
Tucked away in the back corner of Reserva Conchal is an untouched paradise, providing an essential habitat for migratory birds, traveling monkeys and endangered species. It was an idyllic setting recently for Howler Troop members to enjoy a team building event unlike anything we could imagine. When making reservations for a two-hour guided hike through the Conchal National Mixed Wildlife Refuge, we had no idea what to expect. Our mid-December afternoon walk through a variety of distinctive but seamlessly intertwined eco-environments was both leisurely and intense. It would be hard to feel any closer to our natural surroundings, enlightened by the science that is everywhere connecting everything together.
Arriving at the entrance, we were greeted by Santiago Díaz, Wildlife Refuge Coordinator, who walks the trails daily to ensure that the land remains virtually untouched except for occasional visitors like ourselves.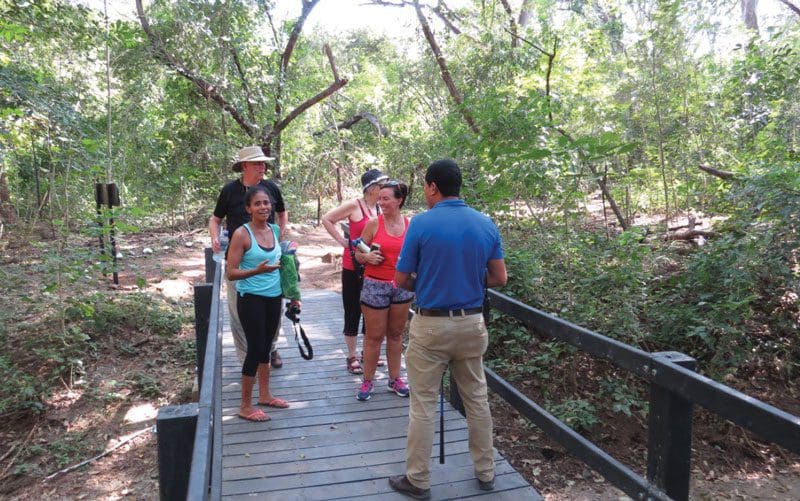 True to form, our group of five proceeded along in a chatty and jovial manner, with Santiago quieting us at regular intervals so he could listen for familiar bird calls. We were fortunate to see many of the different species of birds living throughout the 39.75 hectares of forest, mangrove and estuary. From the red-topped pale billed woodpecker to the elusive, but vibrant summer tanager high in the canopy to beautiful white cranes in the distant mangroves, each encounter was a captivating surprise. The double taps of woodpeckers feeding on tree trunks and the clucks and chirps of other birds flitting among the branches filled our ears with melodious concatenations.
Nothing we saw could be taken for granted as being timeless.
We traveled down man-cleared paths but also through deer trails and dry creek beds, navigating between rocks, roots and terrain along the way. We saw tracks for boar, deer, wild cats and lots of crab holes as we rounded the trail closer to the mangroves. We stepped over and through many monkey ladder vines and saw nature's symbiosis all around us with bromeliads, ivies, flowers and succulents  all growing on one tree. At one point along the trail running through the refuge comes the juncture where dry forest meets mangrove. The sound of waves called us closer and closer, then faded as we shifted direction further on.
"Every step we took led to a surprising discovery waiting to be revealed," says Debbie Bride, Howler copy editor. "Our guide also gave us an appreciation for what we were NOT seeing — wildlife that only appears at night or disappears in the presence of humans."
In fact, one of the most compelling take-home lessons from our nature walk at Reserva Conchal is that nothing we saw could be taken for granted as being timeless. As in many other parts of Costa Rica, this area had been razed during the deforestation efforts in the mid-20th century to make way for a potrero (cattle pasture). Just 35 years ago, the cows were removed and the land was allowed to naturally grow and change, untouched by man, into this serene space prolific with numerous plants and young, but grandiose trees including the endangered rosewood (cocobolo) tree. The cement water well and cattle feeding trough are still visible but now overgrown with roots, ferns and vines.
The unspoiled wildlife refuge we were privileged to visit is an integrated forest, wetland and beach conservation site, protected and growing day-by-day. This is thanks to the efforts of Reserva Conchal and the National System of Conservation Areas (SINAC), a department of Costa Rica's environmental ministry (MINAE).
This nature preserve is part of what makes Reserva Conchal a community and corporate role model for conservation and sustainability. Guided tours are available by special arrangement only. Reserva Conchal residents and their guests should contact Swiss Travel Agency to book the tour and non-Reserva Conchal residents should contact Lisseth Valerio at lvalerio@reservaconchal.com to coordinate the visit. The cost is 2,000 colones per Costa Rican and $10 per foreigner.
Our visit reminded us that nature is the key to our internal mindfulness and connection to the beauty around us is key in our daily lives.