Diego Fournier
Diego Fournier • Expressing magic in the world: Diego Fournier is a prolific Costa Rican illustrator and storyteller, raised in a family of musicians and artists. His own artistic studies began when he was just 7 years old at the Conservatorio de Castella. After graduating from its painting program, Fournier pursued professional studies in graphic design and engraving at the University of Costa Rica.
The scope and diversity of his internationally acclaimed work encompasses many interdisciplinary spheres of illustration, including animation, video games, paintings, murals, posters and self-published children's stories and artist's books.
"It was that boy coloring outside the lines,
anxious to explore through drawings
in the notebook he always carried."
Pencil Ilustradores, the Spain-based agency representing his work, lauds Fournier's talents in demonstrating that "brevity is a friend of perfection" when it comes to effectively expressing visual ideas in simple, playful and concrete ways. The agency's web profile for the artist reflects on his roots: "It was that boy coloring outside the lines, anxious to explore through drawings in the notebook he always carried … a window of the world he perceives. Pages full of abrupt gestures, overlapping lines, images that go beyond the limits, a deep study of the color."
Fournier's achievements have been widely recognized in a variety of competitions, exhibits and educational events since the start of his career. In 2010, he took second prize in the Best Latin American Illustrations exhibit in Argentina, and soon after, his video game entry won recognition in the digital art exhibition "Inquieta Imagen." As a selected participant in the 2012 project "From my neighborhood to your neighborhood," he painted a mural on the facade of San Jose's legislative assembly building and his work was shown in a subsequent art exhibition in Germany.
The same year, Fournier took part in the artistic residency "Raptors: Traces and Gestures" in Nicaragua for emerging artists from the United States and Central America. Other highlights have included international design and poster events in Cuba, Bolivia and Mexico. In the latter country, he has twice collaborated with other artists in a Pueblo wall mural festival, most recently painting Faust-themed illustrations on a public library wall in the El Alto neighborhood.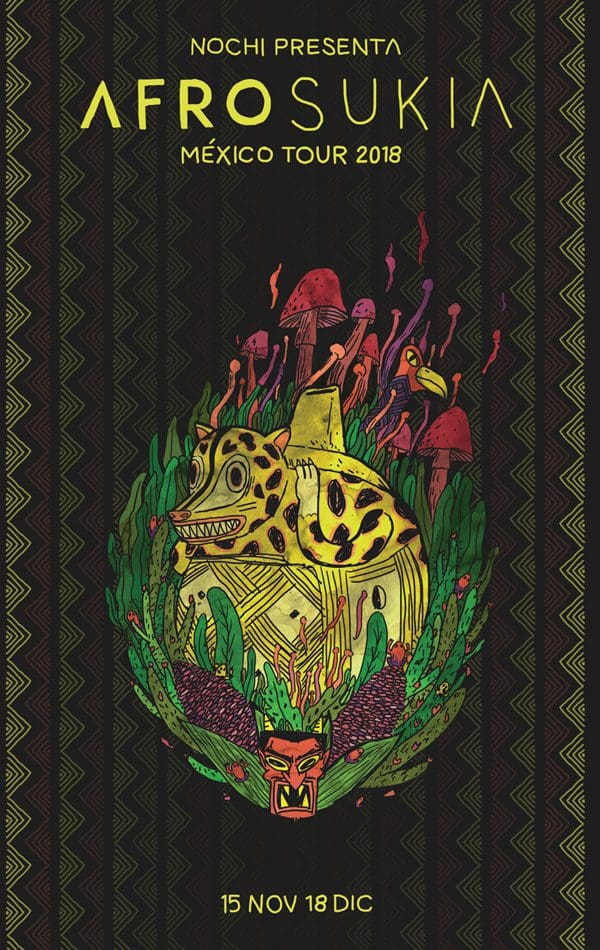 "We spent the evenings painting," reads one of Fournier's August 2018 blog entries. "We drew, we talked, we were a lot of painters from all over, sharing, to do something significant in a forgotten neighborhood. Wonderful this job of painting murals, that can take us to so many places."
Indeed, according to Pencil Ilustradores, Fournier dreams of painting the largest mural and when reaching it, he starts dreaming again for a bigger one. "Committed to his craft, he firmly believes that art is the best way to discover the magic in this world."
Check out Diego Fournier online:
  Facebook: diegofurnier
  Instagram: diegofourniersoto
  E-mail: diegofournier@gmail.com