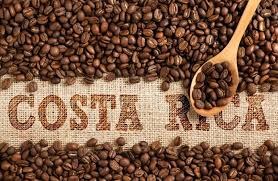 "No sweat … that'll be easy," said no writer ever who would know better undertaking an overview of coffee in Costa Rica. With so much information from a world of knowledgeable sources — including experts outside Costa Rica — how hard could it be?
As it turns out, the abundance of riches in that regard makes the task downright formidable. Merely scratching the surface of Costa Rica's coffee legacy yields onslaughts of fascinating facts, all worthy of digging deeper. Think hundreds of randomly unboxed question cards from a Trivial Pursuit game devoted exclusively to this topic, scattered all over the floor and needing to be picked up and sorted.
That is why you can expect much more from the Howler about Costa Rican coffee topics than what is captured in this primer. For starters, we offer these A-to-Z highlights.
Arabica … anything else against the law
One of Costa Rica's proudest claims to coffee fame is that 100% of its output comes from the Coffea arabica plant species. The inferior-quality robusta species has been legally prohibited in Costa Rica for more than 30 years. 
Taking this a step further, the planting of specific arabica varieties has been promoted for added assurance that Costa Rican coffee has the most desirable characteristics of fine taste, aroma and consistency. This has sometimes meant sacrificing quantity — faster, easier and higher-yielding growth — for quality. 
Is it really worth it? Absolutely. Most gourmet coffees are made from arabica beans. So yes, in those markets where it matters, the package label verifying "100% arabica" is a big deal.
Beneficios
Local coffee processing mills in Costa Rica are known as "beneficiary plants" or beneficios. This is where the coffee berries are delivered immediately after harvesting for removal of the pulp from the beans in preparation for drying. Due to the rapid fermentation process that begins as soon as the ripe berries are picked, transfer to the mill must occur quickly, within 24 hours as legally required.
Berries and beans
This is where the magic begins. Ranging in size from smaller shrub-like varieties to large bushes or trees, coffee plants produce white flowers and red berries — also known as cherries.  Within each berry is what we call the coffee bean — in fact, the seed. That's what is processed and roasted after harvesting for transformation into the universally familiar beverage.
Caffeine
It's no secret that caffeine is a chemical stimulant with properties that can cause dependency habits and withdrawal symptoms in some people. Although modern science continues teaching us more about caffeine, the alertness boost from caffeine's "kick" is ancient wisdom.
With the first known coffee plants migrating at some point from Ethiopia to Yemen, then spreading elsewhere in the middle east, coffee as a beverage had taken root in the Muslim tradition by the 12th century. Some have speculated that the legendary "whirling dervishes" were fueled by coffee. Early evidence of coffee consumption as a beverage comes from the Sufi ("Islamic mysticism") heritage of monasteries, where monks found it helpful in staying awake.
Climate
Few climates in the world, in any given country, come as close to perfect as it gets in Costa Rica for growing coffee, especially arabica coffee.
For starters, coffee plants need sufficient and frequent enough rainfall to grow and mature, along with adequate dry conditions for proper crop harvesting and post-processing moisture removal.  With Costa Rica's annual climate cycle more or less evenly split into dry season and wet season, what more could coffee producers and exporters want?
Climate change
Being one of the best places on earth for coffee cultivation, of course, does not protect this agricultural sector in Costa Rica from many of the same impacts of climate change being felt everywhere on the planet. Dramatic deviations in coffee plant flowering and fruit production cycles are a significant concern with complex, overlapping implications for farmers, processors and exporters alike.
Collaboration between public and private entities at local, national and international levels is imperative in seeking innovative and sustainable solutions.
Diversity
Geographic diversity has been a key element in the Costa Rican coffee industry's evolving success story from the start.
On one hand, essentially predictable temperatures and annual rainfall amounts are a feature of the aforementioned dual seasons. At the same time, diversity between micro-climates and ecosystems is our nation's special gift to discriminating coffee drinkers the world over. 
Costa Rica boasts not one coffee-growing region but eight — each perfect for growing different varieties of beans with special characteristics of flavor, aroma and consistency. 
Drying process
After being sorted and separated from the harvested berries at a processing facility, the coffee beans must undergo drying to the level of 12% humidity before they can be roasted. There are several methods for sun drying of beans — generally in highest demand by coffee importers — taking about a week.
Mechanical driers are sometimes used in cases of non-ideal sun-drying conditions, and/or to fine-tune the moisture content of sun-dried beans. Mechanical drying can reduce drying time to just 24 hours.
Dry season
Costa Rica's dry season is when coffee is harvested, generally from December to April. Soaring populations in the growing regions — up to triple the year-round number of local inhabitants — include influxes of seasonal farm workers from Nicaragua and Panama.
Elevation
For the most part, Costa Rica's eight coffee growing regions are perfectly positioned when it comes to mountainous altitude, which is measured in meters above sea level (masl). Specialty coffee consumers might be familiar with seeing the masl number printed on the package of their favorite artisanal roast.
This information alone can be misleading because altitude-related quality indicators are not straightforward. But without understanding the in-depth plant science, it's true enough to say that coffee grown higher above sea level is better. This is largely due to cooler temperatures, as well as less available oxygen, which enable coffee berries to mature more slowly and gradually for the desired flavor profile.
From first to flourishing
No less than 200 years ago, Costa Rica was the first Central American country to have a full-fledged coffee industry. Within a remarkably short timespan between the arabica plant's introduction from Ethiopia in the late 1700s and impressive early export milestones, the stage was set for our country's golden grain to shine brightly.
Golden grain
Enthusiastic government support and incentives saw the Costa Rican coffee industry grow and prosper quickly. By 1821, marking the country's independence from Spain, Costa Ricans were embracing the opportunity to boost the national economy while lifting burdens of poverty. The value of coffee as a major agricultural export commodity soon overtook that of cacao, sugar and tobacco.
Hand-picked harvest
Make no mistake in thinking Costa Rica's time-honored tradition of manually harvesting coffee beans is about quaintness. It has everything to do with patience in achieving perfection. Harvest is no time to rush the process of delivering some of the best-brewed flavors on earth. Allowing every coffee berry to fully mature, for picking at precisely the right time, is the best assurance of excellence in every cup. Only the ripest beans are selected, and only a qualified human is up for that task.
ICAFÉ
The Coffee Institute of Costa Rica, known as ICAFÉ, was founded in 1933 as the national governing and regulatory authority for the country's coffee sector. It also has a fair-trade advocacy role in supporting and protecting the mutual interests of coffee producers, processors, roasters and exporters.
International Coffee Organization
The International Coffee Organization (ICO), which administers the International Coffee Agreement in force, was established in London in 1963 under the auspices of the United Nations. Its intergovernmental mandate is to bring together exporting and importing governments to cooperatively tackle challenges facing the world coffee trade.
ICO members currently represent the governments of 98% of the world's coffee producing countries, including Costa Rica, and 83% of consuming countries.
Innovation
Progressive attitudes and approaches have been a driving force in Costa Rica's coffee economy from the beginning. Willingness to embrace new knowledge, technologies and alliances is an enduring theme.
Farmers here are known for being innovative in experimenting with harder-to-grow plant varieties and processing enhancements that translate to cups of consumer appreciation. The more desirable in world markets, the higher the price it will fetch.
July 28, 2020
Having long been an inherent part of Costa Rica's national identity, coffee was recently declared its15th national symbol under Law 9815, pertaining to economic, social and cultural development. Representatives from the education and coffee sectors joined legislative and municipal officers at a news event on July 28, 2020.  
On the same occasion, legislative amendments were enacted under Law 2762, governing relations between producers, beneficiaries and exporters of coffee."
Kaffa, Kaldi, Koffie and Kahve
Indigenous to Ethiopia's Kaffa region, the coffee plant is steeped in widely accepted legend about its accidental discovery during the 9th century. A goat herder named Kaldi noticed how unusually frisky his herd animals became after grazing on the red cherries of a coffee plant. It made him curious enough to eat some of the berries himself, only to experience the same invigorating effect.
The English word coffee, is derived from the Dutch "koffie," which in turn, came from the Turkish "kahve," predated by "qahwah" in Arabic.
Kona
While not directly relevant to Costa Rica's coffee story, Kona is noteworthy for being the only coffee cultivated anywhere in the United States. This exclusive premium brand of arabica coffee — one of the most expensive in the world — is named for the mountainous districts of Hawaii where it is cultivated.
 Latitude
 Having originated in Ethiopia and been confined to monopoly production on the Arabian peninsula for many centuries thereafter, coffee species now grow widely in tropical and subtropical regions throughout the world. More than 70 coffee-producing countries are located primarily in the equatorial regions of Central and South America, Africa, and Southeast Asia.
 Law 2762
 Coffee processing and sales activities in Costa Rica are regulated under Law 2762, enacted in 1961 for implementation and enforcement by the Coffee Institute of Costa Rica (ICAFÉ). Commonly referred to as the Coffee Law, it established an "equitable regime to regulate relations between coffee producers, mills, and exporters that guarantees a rational and truthful participation of each sector in the coffee business." 
 Market value
 After oil, coffee is the world's second-most-valuable commodity exported by developing countries.
The global coffee industry earns an estimated $60 billion annually. About 600 million people rely on the coffee industry for their survival, including nearly 25 million farmers.

 Costa Rica is the 13th-largest producer of coffee in the world, adding up to about 1.5 million 60-kilogram bags every year. From this total, 90 percent is exported, accounting for around 11 percent of Costa Rica's export earnings.
After pineapples and bananas, coffee is Costa Rica's third most valuable agricultural export, worth about $400 million a year.
NAMA Café de Costa Rica
Coffee NAMA is an ambitious, innovative collaboration between public, private, financial and academic partners in advancing national carbon-neutral goals. NAMA stands for Nationally Appropriate Mitigation Action. Undertaking this first project of its kind in the world put Costa Rica at the forefront of developing countries joining the global effort to reduce greenhouse gas emissions.
Expanded export markets are anticipated as an eventual outcome of Costa Rica pioneering the world's first certified low-emission coffee. With the overarching goal of producing and processing Costa Rican coffee in a low-emission, sustainable manner, NAMA Café also aims to improve resource use efficiency at the level of both coffee plantations and coffee mills.
Organizations
Costa Rican coffee producers have access to assistance and support from myriad public institutions and non-government organizations, as well as business stakeholders.
From financial grants and loans to low-cost plant seedlings, crop pest and disease alerts and field tests of new coffee varieties, the scope of programs is wide-ranging. Ministry of agriculture-sponsored training sessions and technical assistance extends to producers across the country.
Pandemic positives
As economically devastating as COVID-19 has been globally, the outlook for Costa Rica's coffee sector was less dire than in other sectors such as tourism. Not surprisingly, the international shift in market demand from restaurants and coffee shops to at-home consumers has been a saving grace.  
Less than three months into worldwide border closures and other pandemic health and safety measures, there were reasons to be cautiously optimistic. International Monetary Fund data indicated that arabica coffee was the only world market showing a significant uptrend. That held true for Costa Rica, where shipping activity increased during March and April 2020, and coffee accounted for 56% of outbound container cargoes.
 Quality over quantity
A consistent theme when researching Costa Rican coffee — even if the source is not Tico-exclusive — is the list of reasons why it is "better" or even "the best." 
Typically cited attributes cover the gamut of plant species, growing conditions, harvesting and processing methods, economic responsiveness and technological innovation. Suffice to say here that Costa Rica has always come by its coffee bragging rights honestly in the world market by emphasizing quality over quantity. 
Regional distinctions
Integral to the country's aforementioned reputation for quality are the eight coffee-growing regions that cater to the finer distinctions in consumer tastes: the Central Valley, Tres Ríos, Turrialba, Brunca, Guanacaste, Tarrazú, Orosí and Valle Occidental.
An informed commentary on the attributes of each region is incorporated with this detailed overview of Costa Rican coffee at craftcoffeeguru.com
Starbucks
.Under a 2019 agreement with ICAFÉ, Starbucks is supporting Costa Rican research into new coffee varieties resistant to both diseases and detrimental impacts of climate change. Investigations are carried out at Hacienda Alsacia, a 240-hectare farm in Alejuela where Starbucks operates its Global Agronomy Research & Development Center.
This is also one of nine international sites where Starbucks has set up Farmer Support Center services in coffee-producing countries.
Sustainability
Sustainability is a multi-faceted challenge for the coffee sector worldwide, and Costa Rica is no exception. Recent decades have seen increasing emphasis on solutions with social and economic development goals — in particular aimed at poverty reduction —  while addressing relevant concerns about environmental protection and climate change.
On the positive side, the coffee industry can build on its existing strengths as an eco-friendly contributor to the economy. Being an evergreen plant, coffee plays a role in preserving and restoring biodiversity of forested ecosystems. Research conducted by Dr. Fournier Origgi, a biologist at the University of Costa Rica, revealed that two hectares of planted coffee removes as much carbon dioxide from the air as one hectare of virgin tropical forest.
For detailed information on coffee sustainability at the global level, visit ico.org. Learn more about Costa Rican initiatives at icafe.cr and namacafe.org.
Third wave
Costa Rican coffee figures prominently in the so-called third wave of coffee, evolved from a generation of specialty coffee consumers with sophisticated tastes for knowledge as well as fine brews. These connoisseurs crave artisanal insights into how and where coffee is grown, processed, traded, roasted, prepared and savored in their cups.
Tourism
If coffee plantation tours are not already on everyone's Tico travel destination bucket list, they should be. There are numerous options in every coffee-growing region. 
As founder of the iconic Café Britt brand, Steve Aronson opened new world windows to Costa Rican coffee by making it a take-home souvenir for retail purchase. He was also instrumental in pioneering coffee tours showcasing where and how the coffee originates, extending tourism benefits to the local farmers who make it possible.
 United Kingdom and United States
 England's long-standing importance as an importer of Costa Rican coffee began in 1832. For the first nine years, overseas shipments there required a stopover in Chile for re-bagging. Then, following the first direct shipment from Costa Rica to the United Kingdom in 1843, growing interest from British trade authorities yielded significant investments in the Costa Rican coffee industry. The United Kingdom remained our principal export customer until the Second World War.
 Despite a recent decline in market share, the United States remains the main destination for Costa Rican coffee, representing about 47.7% of the total. Belgium is the second largest export market (17.5 percent), followed by Germany (6.6 percent) and South Korea (4 percent).
 Varieties
 Since the original typica variety of arabica coffee was introduced to Costa Rica from Ethiopia some 250 years ago, new possibilities for adapting different plant types to specific growth, yield or market requirements has been a never-ending focus of interest. A cornerstone of this cultivar quest is that quality is never sacrificed for productivity.
 Examples of common arabica varieties that have been cultivated or mutated here include caturra, bourbon and catuai. Villa Sarchi, a natural single-gene mutation of bourbon, is a native Costa Rica dwarf variety. 
 Walmart
 In October 2019, the first Costa Rican product to bear Walmart's Great Value label was unveiled: gourmet coffee grown by 25 producers in Tres Ríos, Naranjo and Tarrazú. 
 Introducing the coffee at Walmart and Mas X Menos locations in Costa Rica, the international retailer indicated the premium product may be sold in other markets down the road.
 "X" for the right picks — expertise and extra care
 Reading a job description for harvesters of premium Costa Rican coffee finds one awestruck by the art and science it entails. Coffee bean pickers are on the front lines of quality control where the income stakes are high and the plantation's reputation hinges on consistent excellence.
 The skill set includes superior eyesight and expertise in readily distinguishing a berry's ripeness, with zero error tolerance. A few under-ripe berries mixed with a bag of ripe ones can taint the end product. For work compensated per bean volume collected, it takes nimbleness and speed to move efficiently through the planted rows without missing any berries. To ensure green buds remain attached to the tree — they will become next year's harvest — you need a delicate touch and finesse. Every movement requires coordination and extra care to avoid brushing against the sometimes narrowly spaced plants and dislodging or damaging berries on the branches.
 Young people
 The International Coffee Organization is pinning hopes on young people as "Coffee's Next Generation" — the focus of last year's International Coffee Day on October 1, 2020. 
 "An increasing number of young people in coffee-farming households are moving away from 'the family business' to other locations and jobs that they see as more progressive and lucrative for their future," the advocacy group notes on its website.
 In targeting talented and motivated young people and entrepreneurs in the coffee sector worldwide, the ICO is appealing to its members and all stakeholders to collaborate in providing access to finance and knowledge, skills development, coaching and training, as well as networking.
 Zeniths of progress
 As a catalyst for economic transformation and modernization, Costa Rica's early 19th century coffee boom opened many pathways to the wider world and elevated standards of living.
 Academic studies in Europe became affordable for some young people. Connecting the Central Valley to Puntarenas with a roadway, opened in 1846, revitalized the regions in between and gave rise to the urban hubs of Grecia, Palmares, San Ramón and Sarchi. Coffee revenues funded the country's first railway link to the Atlantic coast in 1890. The unveiling seven years later of the magnificent National Theater in San José, today retaining its luster as an architectural and cultural treasure, became a reality thanks to a coffee tax.
 Golden grain profits played a part in another astonishing progress milestone from the same era. On August 9, 1884, San José became one of the first electrically lit cities in the world, after Paris, London and New York. Street lighting was launched via a generating plant on the grounds of the Tournon coffee mill.
 Juxtaposed with up-and-down sequences throughout much of the 20th century, focusing on improved coffee production techniques paid off when yields doubled between 1955 and 1973, ranking Costa Rica highest in the word on that count.
How fitting it seems to celebrate coffee's newly attained status as a national symbol of economic, social and cultural advancement.
Click the puzzle, lower right side to enlarge to full screen.
Translation by CPI – click here
Las patadas del café de Costa Rica
"No hay que sudar… eso será fácil", no lo dijo ningún escritor que supiera emprender un resumen sobre el café en Costa Rica. Con tanta información en un mundo de fuentes conocedoras -incluyendo expertos fuera de Costa Rica-, ¿qué tan difícil podría ser?
La abundancia de riquezas en ese sentido resultó ser un problema que este escritor que no vio venir. El mero hecho de rascar la superficie del legado cafetero de Costa Rica dio lugar a una avalancha de datos fascinantes, todos ellos dignos de ser profundizados. Piense en cientos de tarjetas de preguntas de un juego de trivia dedicadas exclusivamente a este tema, esparcidas por todas partes y que necesitan ser recogidas y clasificadas.
Por eso, puede esperar mucho más de the Howler sobre temas cafeteros de Costa Rica de lo que se recoge en esta revista electrónica y en una versión en línea ampliada. Para empezar, ofrecemos estos puntos destacados de la A a la Z.
Arábica… todo lo demás va contra la ley
Uno de los mayores orgullos de Costa Rica es que el 100% de su producción procede de la especie vegetal Coffea arabica. La especie robusta, de calidad inferior, está prohibida legalmente en Costa Rica desde hace más de 30 años.
Dando un paso más, se ha promovido la plantación de variedades específicas de arábica para garantizar que el café costarricense tenga las características más deseables de sabor, aroma y consistencia fina. Esto ha supuesto a veces sacrificar la cantidad -un crecimiento más rápido, fácil y de mayor rendimiento- por la calidad.
¿Vale la pena? Sin duda.
La mayoría de los cafés gourmet se elaboran con granos de arábica. Así que sí, en aquellos mercados en los que es importante, la etiqueta del envase que verifica "100% arábica" es un gran negocio.
 Bayas y granos
Aquí es donde empieza la magia.
Las plantas de café, que varían en tamaño desde variedades más pequeñas tipo arbusto hasta grandes arbustos o árboles, producen flores blancas y bayas rojas, también conocidas como cerezas.  Dentro de cada baya se encuentra lo que llamamos el grano de café, que es en realidad la semilla.  Eso es lo que se procesa y tuesta después de la cosecha para transformarla en la bebida universalmente conocida.
Beneficios
Los molinos locales de procesamiento de café en Costa Rica se conocen como "plantas beneficiadoras" o beneficios. Aquí se entregan los granos de café inmediatamente después de la cosecha para retirar la pulpa de los granos y prepararlos para el secado. Debido al rápido proceso de fermentación que comienza en cuanto se recogen los granos maduros, el traslado al beneficio debe producirse rápidamente, en un plazo de 24 horas, como exige la ley.
Cafeína
No es ningún secreto que la cafeína es un estimulante químico con propiedades que pueden causar hábitos de dependencia y síntomas de abstinencia en algunas personas. Aunque la ciencia moderna sigue enseñándonos más cosas sobre la cafeína, el aumento del estado de alerta que produce la "patada" de la cafeína es una sabiduría antigua.
Las primeras plantas de café conocidas emigraron en algún momento de Etiopía a Yemen, y luego se extendieron por otras partes de Oriente Medio, y el café como bebida había echado raíces en la tradición musulmana en el siglo XII. Algunos han especulado que los legendarios "derviches giratorios" se impulsaban con el café.
Las primeras pruebas del consumo de café como bebida provienen de la herencia sufí ("misticismo islámico") de los monasterios, donde los monjes lo encontraban útil para mantenerse despiertos.
Clima
Pocos climas en el mundo, en cualquier país, se acercan tanto a la perfección como el de Costa Rica para el cultivo del café, especialmente del café arábico.
Para empezar, las plantas de café necesitan lluvias suficientes y frecuentes para crecer y madurar, junto con condiciones de sequedad adecuadas para una correcta cosecha y eliminación de la humedad después del procesamiento.  Con el ciclo climático anual de Costa Rica dividido más o menos uniformemente en estación seca y estación húmeda, ¿qué más podrían desear los productores y exportadores de café?
El cambio climático (Climate Change en inglés)
Ser uno de los mejores lugares del mundo para el cultivo del café, por supuesto, no protege a este sector agrícola en Costa Rica de muchos de los mismos impactos del cambio climático que se están sintiendo en todo el planeta. Las dramáticas desviaciones en los ciclos de floración de las plantas de café y de producción de los frutos son una preocupación importante con implicaciones complejas y superpuestas tanto para los agricultores como para los procesadores y los exportadores.
La colaboración entre entidades públicas y privadas a nivel local, nacional e internacional es imprescindible para buscar soluciones innovadoras y sostenibles.
Diversidad
La diversidad geográfica ha sido desde el principio un elemento clave en la evolución del éxito de la industria cafetera costarricense.
Por un lado, las temperaturas esencialmente predecibles y las cantidades de lluvia anuales son una característica de la mencionada doble estación. Al mismo tiempo, la diversidad de microclimas y ecosistemas es el regalo especial de nuestro país para los consumidores de café más exigentes del mundo.
Costa Rica no cuenta con una región cafetera, sino con ocho, cada una de ellas perfecta para cultivar diferentes variedades de granos con características especiales de sabor, aroma y consistencia.
Temporada seca (Dry season en inglés)
La estación seca de Costa Rica es cuando se cosecha el café, generalmente de diciembre a abril. El aumento de la población en las regiones de cultivo -hasta el triple del número de habitantes durante todo el año- incluye la afluencia de trabajadores agrícolas estacionales procedentes de Nicaragua y Panamá.
Proceso de secado (Drying process en inglés)
Tras ser clasificados y separados de las bayas cosechadas en una instalación de procesamiento, los granos de café deben someterse a un proceso de secado hasta alcanzar el 12% de humedad antes de poder ser tostados. Existen varios métodos para el secado al sol de los granos -generalmente los más demandados por los importadores de café- que duran aproximadamente una semana.
Los secadores mecánicos se utilizan a veces en casos de condiciones de secado al sol no ideales, y/o para ajustar el contenido de humedad de los granos secados al sol. El secado mecánico puede reducir el tiempo de secado a sólo 24 horas.
Elevación
En su mayor parte, las ocho regiones cafeteras de Costa Rica están perfectamente situadas en lo que respecta a la altitud de las montañas, que se mide en metros sobre el nivel del mar (msnm). Los consumidores de cafés especializados pueden estar familiarizados con ver el número de msnm impreso en el paquete de su tueste artesanal favorito.
Esta información por sí sola puede ser engañosa, ya que los indicadores de calidad relacionados con la altitud no son sencillos. Pero sin entender la ciencia de las plantas en profundidad, es bastante cierto decir que el café cultivado más arriba del nivel del mar es mejor. Esto se debe en gran medida a las temperaturas más frescas, así como a la menor disponibilidad de oxígeno, que permiten que las bayas de café maduren más lenta y gradualmente para obtener el perfil de sabor deseado.
Grano de oro
Hace nada menos que 200 años, Costa Rica fue el primer país centroamericano en tener una industria cafetera de pleno derecho. En un lapso de tiempo extraordinariamente corto, entre la introducción de la planta arábica desde Etiopía a finales del siglo XVIII y los impresionantes hitos de las primeras exportaciones, se preparó el escenario para que el grano de oro de nuestro país brillara con fuerza.
El apoyo entusiasta del gobierno y los incentivos hicieron que la industria cafetera costarricense floreciera y creciera rápidamente. Hacia 1821, cuando el país se independizó de España, los costarricenses aprovecharon la oportunidad de impulsar la economía nacional al tiempo que eliminaban las cargas de la pobreza.  El valor del café como producto agrícola de exportación pronto superó al del cacao, el azúcar y el tabaco.
Cosecha a mano
No se equivoque al pensar que la tradición costarricense de cosechar manualmente los granos de café es una cuestión pintoresca.  Tiene todo que ver con la paciencia para alcanzar la perfección. La cosecha no es un momento para apresurarse en el proceso de obtener algunos de los mejores sabores de la tierra. Dejar que cada grano de café madure completamente, para recogerlo en el momento preciso, es la mejor garantía de excelencia en cada taza. Sólo se seleccionan los granos más maduros, y sólo un ser humano cualificado está a la altura de esa tarea.
ICAFÉ
El Instituto del Café de Costa Rica, conocido como ICAFÉ, fue fundado en 1933 como la autoridad nacional rectora y reguladora del sector cafetero del país. También desempeña un papel de defensa del comercio justo, apoyando y protegiendo los intereses mutuos de los productores, procesadores, tostadores y exportadores de café.
Organización Internacional del Café (International Coffee Organization en inglés)
La Organización Internacional del Café (OIC), que administra el Convenio Internacional del Café en vigor, se creó en Londres en 1963 bajo los auspicios de las Naciones Unidas. Su mandato intergubernamental consiste en reunir a los gobiernos exportadores e importadores para abordar de forma cooperativa los retos a los que se enfrenta el comercio mundial del café.
Los miembros de la OIC representan actualmente a los gobiernos del 98% de los países productores de café del mundo, incluida Costa Rica, y al 83% de los países consumidores.
Innovación
Las actitudes y los enfoques progresistas han sido una fuerza impulsora de la economía cafetera de Costa Rica desde el principio. La disposición de adoptar nuevos conocimientos, tecnologías y alianzas es un tema perdurable.
Los caficultores de este país son conocidos por ser innovadores a la hora de experimentar con variedades de plantas más difíciles de cultivar y con mejoras en el procesamiento que se traducen en tazas apreciadas por los consumidores. Cuanto más deseable sea en los mercados mundiales, más alto será su precio.
28 de julio de 2020 (July 28th, 2020 en inglés)
El café, que forma parte de la identidad nacional de Costa Rica desde hace mucho tiempo, fue declarado recientemente su 15º símbolo nacional en virtud de la Ley 9815, relativa al desarrollo económico, social y cultural. Representantes de los sectores educativo y cafetero se unieron a los funcionarios legislativos y municipales en un evento informativo el 28 de julio de 2020.
En la misma ocasión, se promulgaron las modificaciones legislativas de la Ley 2762, que regula las relaciones entre productores, beneficiarios y exportadores de café".
Kaffa, Kaldi, Koffie y Kahve
Originario de la región etíope de Kaffa, la planta del café está impregnada de una leyenda ampliamente aceptada sobre su descubrimiento accidental durante el siglo IX. Un pastor de cabras llamado Kaldi se dio cuenta de lo inusualmente animados que se ponían los animales de su rebaño después de pastar las cerezas rojas de una planta de café. Esto le hizo sentir la curiosidad de comer él mismo algunas de las bayas, para experimentar el mismo efecto vigorizante.
La palabra inglesa "coffee" deriva del holandés "koffie", que a su vez procede del turco "kahve", precedido por "qahwah" en árabe.
Kona
Aunque es irrelevante para la historia del café de Costa Rica, Kona tiene la distinción de ser el único café cultivado en todo Estados Unidos. Ésta marca exclusiva "premium"  de café  Arábica -una de las más caras del mundo- recibe su nombre de los distritos montañosos de Hawai donde se cultiva.
Latitud
Tras haberse originado en Etiopía y haber estado confinado a la producción monopólica en la península arábiga durante muchos siglos, las especies de café crecen ahora ampliamente en regiones tropicales y subtropicales de todo el mundo. Más de 70 países productores de café se encuentran principalmente en las regiones ecuatoriales de América Central y del Sur, África y el Sudeste Asiático.
Ley 2762
Las actividades de procesamiento y venta de café en Costa Rica están reguladas por la Ley 2762, promulgada en 1961 para su aplicación y cumplimiento por el ICAFÉ.
Comúnmente conocida como la Ley del Café, estableció un "régimen equitativo para regular las relaciones entre los productores, los beneficios y los exportadores de café que garantiza una participación racional y veraz de cada sector en el negocio del café."
Valor del mercado (Market Value en inglés)
Después del petróleo, el café es el segundo producto básico más valioso que exportan los países en desarrollo.
Se calcula que la industria mundial del café obtiene unos 60.000 millones de dólares anuales. Unos 600 millones de personas dependen de la industria del café para su supervivencia, incluidos casi 25 millones de agricultores.
Costa Rica es el decimotercer productor mundial de café, con una producción anual de 1,5 millones de sacos de 60 kilos. De este total, el 90% se exporta, lo que supone alrededor del 11% de los ingresos de exportación de Costa Rica.
Después de la piña y el plátano, el café es la tercera exportación agrícola más valiosa de Costa Rica, con un valor de unos 400 millones de dólares al año.
NAMA Café de Costa Rica
NAMA Café es una ambiciosa e innovadora colaboración entre socios públicos, privados, financieros y académicos para avanzar en los objetivos nacionales de neutralidad de carbono. NAMA son las siglas de Nationally Appropriate Mitigation Action (acción de mitigación apropiada a nivel nacional en español). Al emprender este primer proyecto de este tipo en el mundo, Costa Rica se sitúa a la cabeza de los países en desarrollo que se suman al esfuerzo mundial para reducir las emisiones de gases de efecto invernadero.
Se prevé la ampliación de los mercados de exportación como resultado eventual de que Costa Rica sea pionera en la certificación del primer café de bajas emisiones del mundo. Con el objetivo general de producir y procesar el café costarricense de forma sostenible y con bajas emisiones, NAMA Café también pretende mejorar la eficiencia en el uso de los recursos tanto en las plantaciones como en los molinos de café.
Organizaciones
Los productores de café costarricenses tienen acceso a la asistencia y el apoyo de innumerables instituciones públicas y organizaciones no gubernamentales, así como de las partes interesadas del sector empresarial.
El alcance de los programas es muy amplio, desde subvenciones financieras y préstamos hasta plántulas de bajo costo, alertas de plagas y enfermedades de los cultivos y pruebas de campo de nuevas variedades de café. Las sesiones de formación y la asistencia técnica patrocinadas por el Ministerio de Agricultura se extienden a los productores de todo el país.
Aspectos positivos de la pandemia (Pandemic Positives en inglés)
A pesar de lo devastador que ha sido la pandemia por el COVID-19 desde el punto de vista económico, las perspectivas para el sector cafetero costarricense eran menos nefastas que las de otros sectores, como el turismo. No es de extrañar que el cambio internacional en la demanda del mercado, que ha pasado de los restaurantes y las cafeterías a los consumidores domésticos, haya sido un factor de salvación.
A menos de tres meses del cierre de fronteras en todo el mundo y de otras medidas sanitarias y de seguridad, había razones para ser cautelosamente optimistas. Los datos del Fondo Monetario Internacional indicaban que el café arábica era el único mercado mundial que mostraba una tendencia al alza significativa. Esto es cierto en el caso de Costa Rica, donde la actividad marítima aumentó durante marzo y abril y el café representó el 56% de los cargamentos de contenedores salientes.
Calidad sobre cantidad (Quality over quantity en inglés)
Un tema constante cuando se indaga sobre el café de Costa Rica -incluso si la fuente no es exclusiva del Tico- es la lista de razones por las que es "mejor" o incluso "el mejor".
Los atributos que se suelen citar abarcan toda la gama de especies vegetales, condiciones de cultivo, métodos de recolección y procesamiento, capacidad de respuesta económica e innovación tecnológica, basta decir aquí que Costa Rica siempre ha conseguido su derecho a presumir del café en el mercado mundial haciendo hincapié en la calidad sobre la cantidad.
Distinciones regionales (Regional distinctions en inglés)
Las ocho regiones cafetaleras que atienden a los gustos de los consumidores son parte integral de la reputación de calidad del país ya mencionada: el Valle Central, Tres Ríos, Turrialba, Brunca, Guanacaste, Tarrazú, Orosí y Valle Occidental.
Un comentario informado sobre los atributos de cada región se incorpora a esta detallada visión del café costarricense en craftcoffeeguru.com
Sostenibilidad
La sostenibilidad es un desafío multifacético para el sector del café en todo el mundo, y Costa Rica no es una excepción. En las últimas décadas se ha puesto cada vez más énfasis en las soluciones con objetivos de desarrollo social y económico -en particular, orientadas a la reducción de la pobreza-, al tiempo que se abordan las preocupaciones pertinentes sobre la protección del medio ambiente y el cambio climático.
En el lado positivo, la industria del café puede aprovechar sus puntos fuertes como contribuyente ecológico a la economía. Al ser una planta de hoja perenne, el café contribuye a preservar y restaurar la biodiversidad de los ecosistemas forestales. Una investigación realizada por el Dr. Fournier Origgi, biólogo de la Universidad de Costa Rica, reveló que dos hectáreas de café plantado eliminan tanto dióxido de carbono del aire como una hectárea de bosque tropical virgen.
Para obtener información detallada sobre la sostenibilidad del café a nivel mundial, visite ico.org y sobre las iniciativas costarricenses en icafe.cr y namacafe.org.
Starbucks
En virtud de un acuerdo del 2019 con el ICAFÉ, Starbucks apoya la investigación costarricense de nuevas variedades de café resistentes tanto a las enfermedades como a los impactos perjudiciales del cambio climático. Las investigaciones se llevan a cabo en Hacienda Alsacia, una finca de 240 hectáreas en Alajuela donde Starbucks opera su Centro Global de Investigación y Desarrollo Agronómico.
Este es también uno de los nueve sitios internacionales donde Starbucks ha establecido servicios de Centro de Apoyo al Agricultor en los países productores de café.
La tercera ola del café (Third Wave of Coffee)
El café costarricense ocupa un lugar destacado en la llamada tercera ola del café, que ha evolucionado a partir de una generación de consumidores de cafés especializados con un gusto sofisticado por el conocimiento, además de por las buenas bebidas. Estos conocedores anhelan conocer artesanalmente cómo y dónde se cultiva, procesa, comercializa, tuesta, prepara y saborea el café en sus tazas.
Reino Unido y Estados Unidos (United Kingdom and United States)
La importancia de Inglaterra como importador de café costarricense comenzó en 1832. Durante los primeros nueve años, los envíos al exterior requerían una escala en Chile para volver a embolsar. Luego, tras el primer envío directo de Costa Rica al Reino Unido en 1843, el creciente interés de las autoridades comerciales británicas dio lugar a importantes inversiones en la industria cafetera costarricense. El Reino Unido siguió siendo nuestro principal cliente de exportación hasta la Segunda Guerra Mundial.
A pesar de un reciente descenso de la cuota de mercado, Estados Unidos sigue siendo el principal destino del café costarricense, representando alrededor del 47,7% del total. Bélgica es el segundo mercado de exportación (17,5%), seguido de Alemania (6,6%) y Corea del Sur (4%)
Variedades
Desde que la variedad original de café arábica se introdujo en Costa Rica procedente de Etiopía hace unos 250 años, las nuevas posibilidades de adaptación de los distintos tipos de plantas a los requisitos específicos de crecimiento, rendimiento o mercado han sido un foco de interés incesante. Una de las piedras angulares de esta búsqueda de cultivos es que la calidad nunca se sacrifica por la productividad.
Entre los ejemplos de variedades arábicas comunes que se han cultivado o mutado aquí se encuentran la caturra, la bourbon y la catuai. Villa Sarchi, una mutación natural de un solo gen de bourbon, es una variedad enana nativa de Costa Rica.
Walmart
En octubre del 2019, se dio a conocer el primer producto costarricense que lleva la etiqueta Great Value de Walmart: café gourmet cultivado por 25 productores en Tres Ríos, Naranjo y Tarrazú.
Al presentar el café en los locales de Walmart y Mas X Menos en Costa Rica, el minorista internacional indicó que el producto premium podría venderse en otros mercados más adelante.
La "X" para las cosechas correctas – requiere experiencia y cuidado extra
Al leer la descripción del trabajo de los recolectores de café de primera calidad de Costa Rica, uno se queda asombrado por el arte y la ciencia que conlleva. Los recolectores de granos de café están en la primera línea del control de calidad, donde los ingresos están en juego y la reputación de la plantación depende de la excelencia constante.
El conjunto de habilidades incluye una vista superior y la experiencia para distinguir fácilmente el grado de madurez de una baya, con una tolerancia cero a los errores. Unas pocas bayas poco maduras mezcladas con una bolsa de bayas maduras pueden estropear el producto final. Para que el trabajo sea compensado por el volumen de granos recogidos, se necesita agilidad y velocidad para moverse eficazmente por las hileras plantadas sin perder ninguna baya. Para asegurarse de que los granos verdes permanezcan adheridos al árbol -que se convertirán en la cosecha del próximo año- se necesita un toque delicado y delicadeza. Cada movimiento requiere coordinación y un cuidado extra para evitar rozar las plantas, a veces estrechamente espaciadas, y desalojar o dañar las bayas en las ramas.
Los jóvenes (Young people en inglés)
La Organización Internacional del Café tiene puestas sus esperanzas en los jóvenes como "la próxima generación del café", que será el tema central del Día Internacional del Café de este año, el 1 de octubre del 2021.
"Un número cada vez mayor de jóvenes de hogares cafeteros se está alejando del 'negocio familiar' hacia otros lugares y trabajos que consideran más progresivos y lucrativos para su futuro", señala el grupo de defensa en su sitio web.
Al dirigirse a jóvenes y emprendedores con talento y motivación en el sector del café en todo el mundo, la OIC hace un llamado a sus miembros y a todas las partes interesadas para que colaboren en la provisión de acceso a la financiación y al conocimiento, al desarrollo de habilidades, al asesoramiento y a la formación, así como a la creación de redes.
Zenitos del progreso
Como catalizador de la transformación económica y la modernización, el auge del café en Costa Rica a principios del siglo XIX abrió muchas vías de acceso al resto del mundo y elevó el nivel de vida.
Los estudios académicos en Europa se hicieron accesibles para algunos jóvenes. La conexión del Valle Central con Puntarenas mediante una carretera, inaugurada en 1846, revitalizó las regiones intermedias y dio lugar a los núcleos urbanos de Grecia, Palmares, San Ramón y Sarchí. Los ingresos del café financiaron la primera conexión ferroviaria del país con la costa atlántica en 1890. La inauguración, siete años más tarde, del magnífico Teatro Nacional de San José, que hoy conserva su brillo como tesoro arquitectónico y cultural, se hizo realidad gracias al impuesto del café.
El estatus icónico del café se refleja en otro asombroso hito de progreso de la misma época. El 9 de agosto de 1884, San José se convirtió en una de las primeras ciudades del mundo con iluminación eléctrica, después de París, Londres y Nueva York. El alumbrado público se puso en marcha mediante una planta generadora instalada en los terrenos del molino de café Tournon.
En contraste con las secuencias de altibajos durante gran parte del siglo XX, la apuesta de Costa Rica por la mejora de las técnicas de producción de café dio sus frutos cuando los rendimientos se duplicaron entre 1955 y 1973, ocupando el primer puesto del mundo en este sentido y beneficiándose aún más de las políticas de calidad de los cultivos.