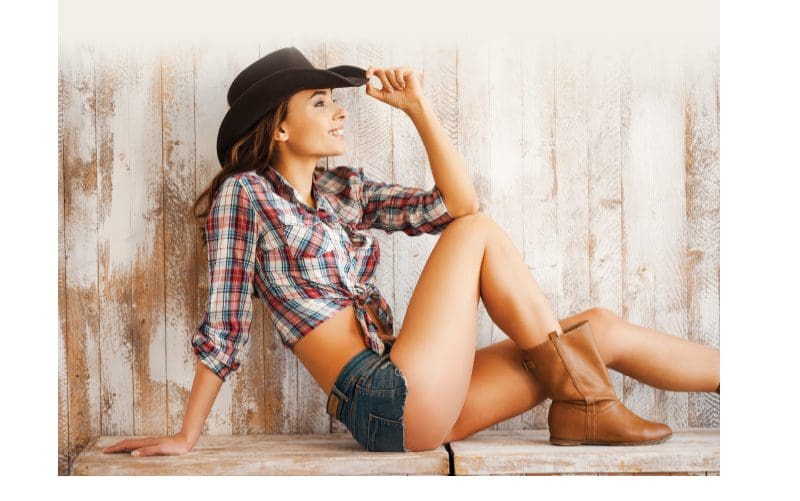 Beach Cowboys – Tope Fashion for Fiesta Season
Beach Cowboys – Top Fashion for Fiesta Season.  This is that time of the year when fiestas are all around Costa Rica. Towns get together to welcome visitors and tourists from all over the world. It's the place to enjoy a nice cold beer while watching the bull riding and take your kids to the rides and games.
For me, the best part is the tope — a spectacular street parade of dozens or hundreds of horses, depending on the size of the town. The haciendas and premier horse breeders of the country are represented by animals trained to exhibit their beauty and nothing else. Riding atop tall, muscular horses with shiny black manes are women stunningly beautiful and voluptuous. Other riders are happy finca owners and sometimes completely drunk finca workers. It's an event that families flock to, with kids in tow to ride and watch the show. To appreciate the magnitude of the event, El Tope de San José, the country's largest annual equestrian parade, drew  more than 5,000 horse riders and 600,000 spectators to the nation's capital in 2013.
If you have a cowboy hat,
it's time to take it out of the closet.
What is the dress code of Costa Rica's most famous festivity? If you have a cowboy hat, it's time to take it out of the closet, as well as your riding boots and plaid shirt. Despite the infernal heat here, many wear their jeans and many wrap a bandana around their necks. For women, tight pants and a big cleavage are a signature part of the look. Iconic accessories are a leather belt with a big metallic buckle and a big pair of sunglasses. Younger gals in the crowd will fit right in with a pair of shorts, a crop-top and a fanny pack to carry their cell phone.
If you need any type of advice or recommendation for a special event, contact Patricia Sterman at 
fashion@howlermag.com