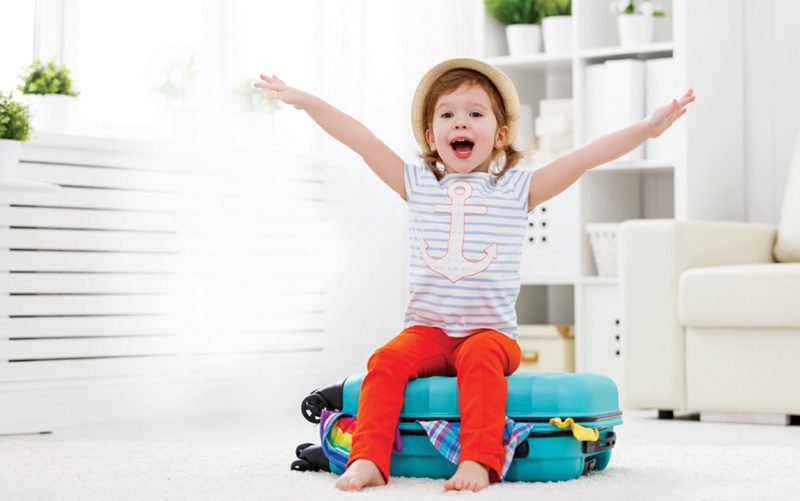 Seven Tips for Packing Kids' Stuff – Fashion Flash
Packing Pointers for Kids' Stuff – Fashion Flash: These seven simple tips for packing your kids' travel clothes can help everything run more smoothly before, during and after a trip.
Put together ready-to-wear outfits,
from head to toe, when packing.
1. Bring their favorite clothes. When travelling, we might want our kids to wear what they don't wear at home, but that usually doesn't work. They ONLY want to wear their favorite clothes. If it makes them feel good, what's wrong with that?
2. Make complete outfits. Put together ready-to-wear outfits, from head to toe, when packing for a trip. Getting dressed away from home is a lot easier for everyone if your kids don't have to tear their suitcases apart figuring out what to wear with what.
3. Let each kid have a suitcase. One kid's belongings in one place is better than two or three. This will keep their things together and help them get dressed easily.
4. Bring layers. Some places can be 90 degrees at noon but 60 degrees in the afternoon. Be ready to add and subtract pieces of clothing throughout the day and evening.
5. Pack lightweight clothes. Choose the most lightweight sneakers, lightweight jacket and lightweight everything. You won't regret it!
6. Include some accessories. Your kids will be happy feeling dressed up. Add hairbands, earrings and hats for girls. For boys, it could be their favorite soccer team lycra shirt or a shark-tooth necklace.
7. Let your kids join in. They will learn the important skill of packing for themselves. Bonus: they are less likely to blame you for everything forgotten at home.