Click the bottom right corner icon to make full screen. Use the "click" icon to go to the web article.
Thank you for sharing!
Howler's November issue is filled with ideas and inspiration for our readers here in Costa Rica and around the world. As this year's high season gets underway, we feature a diverse range of places to visit, topics to learn about and personalities to meet.
Visitors will find useful tips to optimize their enjoyment of pura vida experiences. Ponder the advantages of driving your way around Costa Rica to enjoy the journey as much as the destination. Then take a scenic road trip, combined with a relaxing ferry ride, from the Central Valley to Santa Teresa. Discover five ways to make the most of a long weekend trip across the border to Nicaragua.
Nothing but click buttons stand between you and the waves in a series of exciting surf videos.
Read fascinating facts about "expat" bird species, including some that science has yet to fully explain. Other stories showcase a family coffee plantation, an eco-friendly shrimp farming company and Costa Rica's strong showing at the leading international food and beverage trade fair. Regenerative design and development pioneer Eduard Müller is introduced as a collaborator in providing future Howler content on provocative sustainability subjects.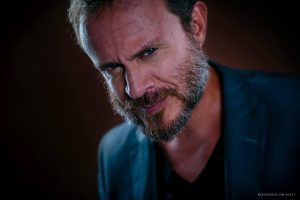 FEATURED CONTRIBUTOR
Expect to see and hear much more from Turner Mojica, who has joined the Howler troop as Chief Marketing Officer/Senior Vice President for Howler Media Holdings. Read his contributions to this month's e-magazine: Passion Matters and Jack Ketchum is Dead.
Based in Costa Rica, Turner is an international management consultant who has worked with Oscar and Grammy nominated producers, award winning directors and celebrities. He has collaborated with and coached executives in Fortune 500 companies and is specialized in startups.
WRITERS
Joanna Blanco. Integrative nutritional health coach who helps clients embrace wellness in five interconnected areas of life: relationships, livelihood, physical activity, spiritual awareness and diet.
Guillaume Bur. Product & Travel Consultant, Swiss Tropical Tourism.
Terry Carlile. Served as a U. S. Navy journalist for eight years, and is also a workshop trainer and keynote speaker.
Nick Dauk. Writer, rocker and traveler based in Orlando, Florida, seeking out stories from every corner of the globe. Nick.Dauk@yahoo.com
Ivan Granados. Managing Partner at GM Attorneys, specializing in real estate and corporate law. igranados@gmattorneyscr.com
Trisha Harrold. Author and entrepreneur who calls both Costa Rica and Guatemala home.
Laura Méndez. Founder of Pura Vida Vibrations. Offering sound journeys, breathwork experiences, cacao ceremonies & other activities. hello@puravidavibrations.com
Rick Philps. Canadian who practiced law in Victoria, BC before moving to Costa Rica in 1998. He has practiced law here for 17 years, having continued his education in civil law and notary and registry law. Offers legal due diligence seminars and consultations in the Gold Coast area for expats moving, or considering moving to Costa Rica. Contact rick@costaricacanadalaw.com or visit www.costaricacanadalaw.com
Nick Dauk. Writer, rocker and traveler based in Orlando, Florida, seeking out stories from every corner of the globe. Nick.Dauk@yahoo.com
Valerie Scheirman. Creator and director of www.soulgives.com
Tom Schultz. BS Biology and Geology, avid birder and nature photographer, retired software executive. tom@pananima.com
Mike Shannon. Writer, graphic designer, musician.