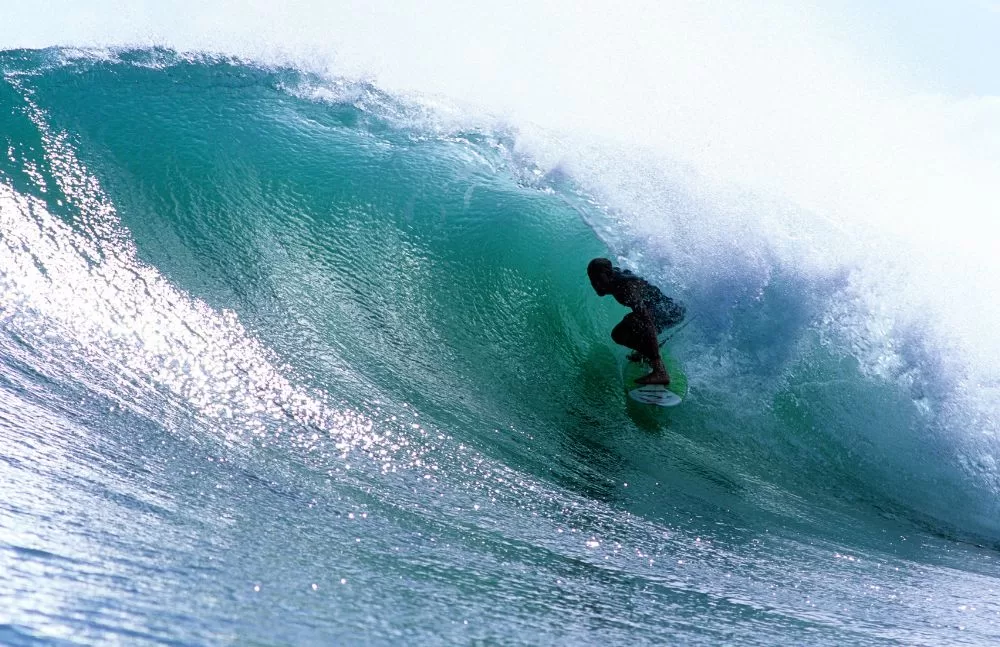 The captivating land of Costa Rica is a paradise for surf aficionados. While many are drawn to its Pacific charm, the Caribbean coast unveils its magic, particularly in October. As the month rolls in, it brings a blend of consistent and powerful swells, thanks to the unique geographical positioning and seasonal weather patterns of the Caribbean Sea. The warm embrace of tropical waters further enhances every surf session, turning them into unforgettable memories.
One of the crown jewels of the Caribbean coast is Salsa Brava in Puerto Viejo. Earning accolades as the Caribbean's answer to Hawaii's waves, it's a haven for seasoned surfers. The right reef break here promises thrilling rides, making it a magnet for those seeking adrenaline rushes. However, if you're looking for a location that caters to all levels, Playa Cocles is the spot to be. Its consistent beach breaks serve both left and right-hand waves, making it perfect for both newbies wanting to find their footing and pros aiming to hone their skills. And then, there's the serene Punta Uva. A lesser-celebrated gem, it's perfect for those who prefer a quieter setting. The waves are gentler, making it suitable for beginners and intermediates, and the picturesque backdrop adds to the overall surfing experience.
Of course, surfing in Costa Rica is not just about riding the waves; it's also about soaking in the local culture. Post-surfing sessions are best complemented with the region's delectable cuisine. The spicy jerk chicken will invigorate your senses, while a sip of fresh coconut water offers the perfect cooldown. And as October settles in, it brings with it a festive vibe. The streets echo with the melodic fusion of calypso and reggae, making evenings as vibrant as the days.
Safety, though, is paramount. With the exhilarating waves come potent riptides. It's essential to stay vigilant, always surf with company, and be attentive to beach warnings. Respecting local surfing etiquette not only keeps the harmony but enriches the overall experience. And while October assures excellent surf, it's wise to stay updated with weather forecasts due to the rainier tendencies of the month.
In essence, the Caribbean coast of Costa Rica in October is a surfer's dream. It offers a holistic experience that seamlessly merges adventure with culture. And if you're curious about more ways to navigate the digital waves, don't forget to check out more of Costa Rica's surfing site at Howler Surfing.