In this Edition:
The Beautiful and Bountiful Birds of Costa Rica

Editorial: one bird that wakes me up…nonstop
Up Front Featured Articles
Wow…how do we decide what to feature from a country with so much to offer? You can review all our cover stories by the photos on the front covers of Howler Magazine. You'll soon see the diversity as we highlight one particular story to be "up front." 
Click on the upper right menu "MAGAZINE" and go back to 2016 to discover the variety of up front stories.
Read, comment, and share!
We are thrilled to share our thoughts in editorials about Costa Rica! This enchanting country, brimming with biodiversity and natural wonders, never fails to captivate our imagination. Our own personal experiences create our editorials. Daily we immerse ourselves in what is going on in our beautiful country.   Sometimes it's about shedding light on some of the most pressing issues faced by the nation, these editorials serve as a rallying cry for all who wish to protect and preserve the unparalleled beauty of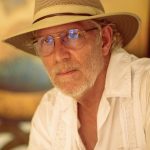 Costa Rica. As we delve into each editorial, you'll discover a variety of topics. At Howler, we pursue to share the positive attributes, but we do not ignore some of the not-so-positive attitudes and trends we experience.   – John Quam, Owner, Editor, Head Monkey