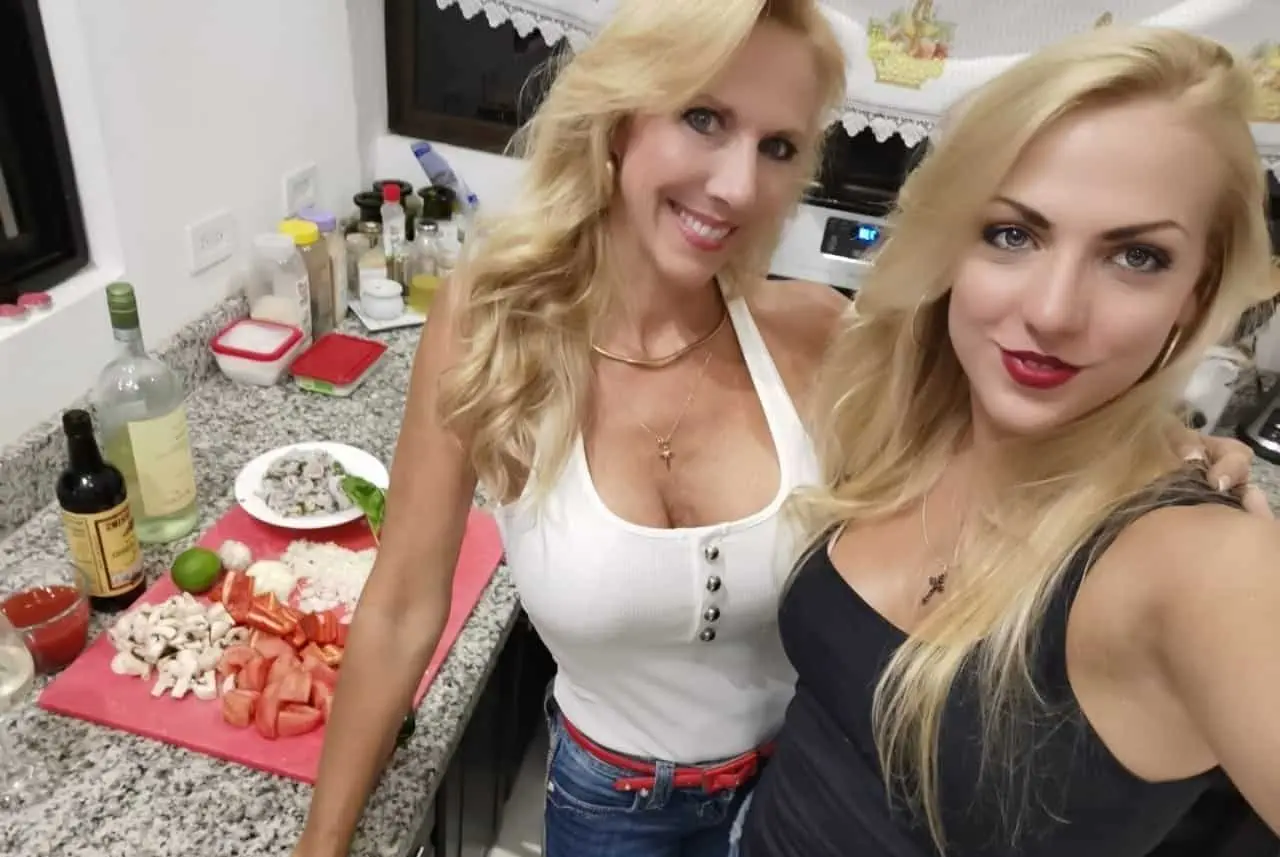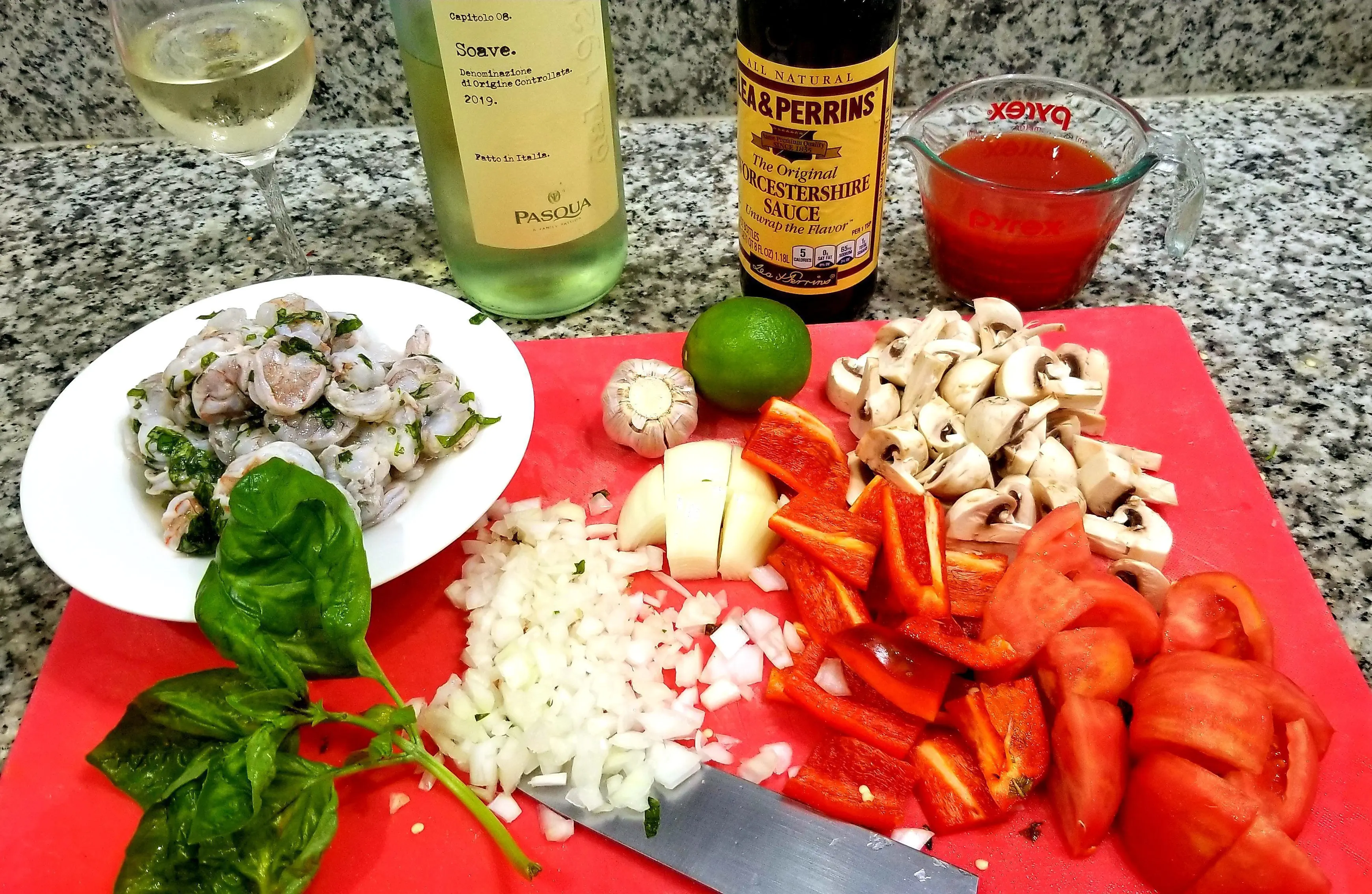 In the Kitchen with Chef Rosalind Stewart
Ingredients
4 Servings
1 kg. fresh jumbo shrimp, cleaned and peeled
1⁄2 cup of onion, chopped fine
2 large ripe tomatoes, peeled and quartered
3 cloves of garlic, chopped fine
1 red bell pepper, chopped into bite-size pieces
1 1⁄2 cups of fresh mushrooms, quartered
12 oz. white wine
12 oz. tomato juice
I fresh lemon, juiced
Large handful of fresh basil, chopped fine
Tabasco sauce to taste
Worchester sauce to taste
1 tsp. salt
1 tsp. fresh ground black pepper
1 1⁄2 cups of basmati rice, cooked as directed
Method of Preparation
Clean and peel shrimp. Place in a Ziploc bag with basil and lemon juice.
In a large skillet, heat oil and sauté onions and garlic. Add vegetables.
Add wine and tomato juice. Simmer for three minutes.
Add Tabasco and Worcester sauces, salt and pepper. Simmer for five minutes.
Add lemon juice and basil from the shrimp. Simmer for two minutes.
Add shrimp. Simmer for four minutes.
Serve over basmati rice.
Click the picture to go to the puzzle page!