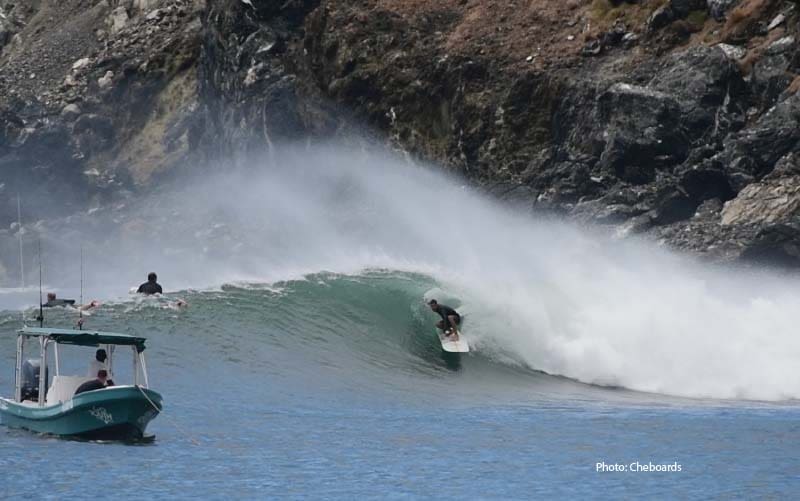 As many Howler readers are aware from past articles about Tamarindo surf legend Robert August, the 1994 movie Endless Summer II secured Costa Rica's place thereafter as one of the top surf destinations on the planet. From world-class competitors to vacationers getting their feet wet with beginner lessons, wave-bound travellers have been flocking here ever since.
If anyone can appreciate why this country was named "Rich Coast," local and expat surfers would likely have their own lists of favorite spots with special reasons. And they might only scratch the surface, as Howler has managed to do over the years in our always-popular Surf Spot column. Join us now in revisiting a favorite few of many.
Ollie's Point
Put on the map and made popular by the film Endless Summer II, Ollie's Point, off of Costa Rica's northern Guanacaste coast, was named after Oliver North. Howler's fascinating March 2018 cover story, Ollie's World, recounts the infamous U.S. lieutenant colonel's role in the 1980s smuggling weapons to the Sandinistas during the Nicaraguan Civil War against the Contras. 
Ollie's Point is located a short distance to the north of Witch's Rock, and is referred to in Spanish as Potrero Grande. This right-hand point break is one of the most sought-after places to surf in Costa Rica. Next to Santa Rosa National Park, it beckons surfers to a very isolated location accessible only by boat. It is recommended that your surfing ability should be in the range of good to experienced. 
Playa Hermosa, Jacó
Hermosa means "beautiful" in Spanish. This beach and town fit that name well. The uncrowded beach is wide and over four miles long, perfectly lending itself to take a walk enjoying the salt mist and constant surf sound. It is not a good beach for swimming due to the dangerous riptides.
Serious surfers love this place because of its big waves and quiet and uncrowded beaches. What more could you ask for?
Putting Playa Hermosa on the map and making this a sought-after surfing destination was easy. In 2020 Playa Hermosa was designated the first World Surfing Reserve in Central America. 
Playa Hermosa is not recommended for beginner surfers. But Jacó, just five miles to the north, is a great place to learn.
Mal Pais
Located on the Nicoya Peninsula, Mal Pais and its nearby neighbor to the north Santa Teresa, were recently voted by Forbes Magazine as "one of the 10 most beautiful beaches in the world."
This slow, relaxing village is a fishing town and is less developed than Santa Teresa. If you want serenity and to avoid the crowds, Mal Pais is the place. It has beautiful rocky beaches as well as stretches of sandy ones littered with sea shells.
There are lots of water sports here besides surfing. Scuba diving, fishing, and kitesurfing are just some of the activities. Exploring the coastline and just relaxing in this paradise are good for your soul.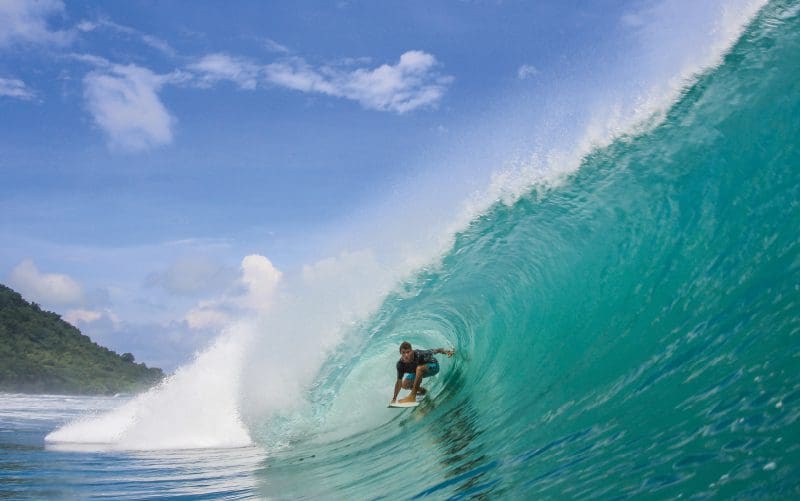 Playa Negra
Just a short distance south of Tamarindo in the Guanacaste Province, Playa Negra is considered another one of the the best surf spots in Costa Rica. The closest town to Playa Negra is Los Pargos, meaning "the snapper."
This surf break is another place made famous by the Bruce Brown-directed movie Endless Summer II. Easy to get to, Playa Negra is considered one of the country's best places to surf. It is a rock reef bottom and has a great right-hand barrel. A left-breaking wave appears depending on the direction of the tides and swells. It is a constant surf spot year round due to its exposure to the northern and southern hemisphere swells. 
A 2012 earthquake that lifted the tectonic plate changed the Playa Negra wave to have better form in the combination of higher tides and smaller swells.
The area around Playa Negra has a lot of options for dining. The town can get crowded because of its popularity and proximity to Tamarindo. 
Be aware of the currents; there are riptides in this area.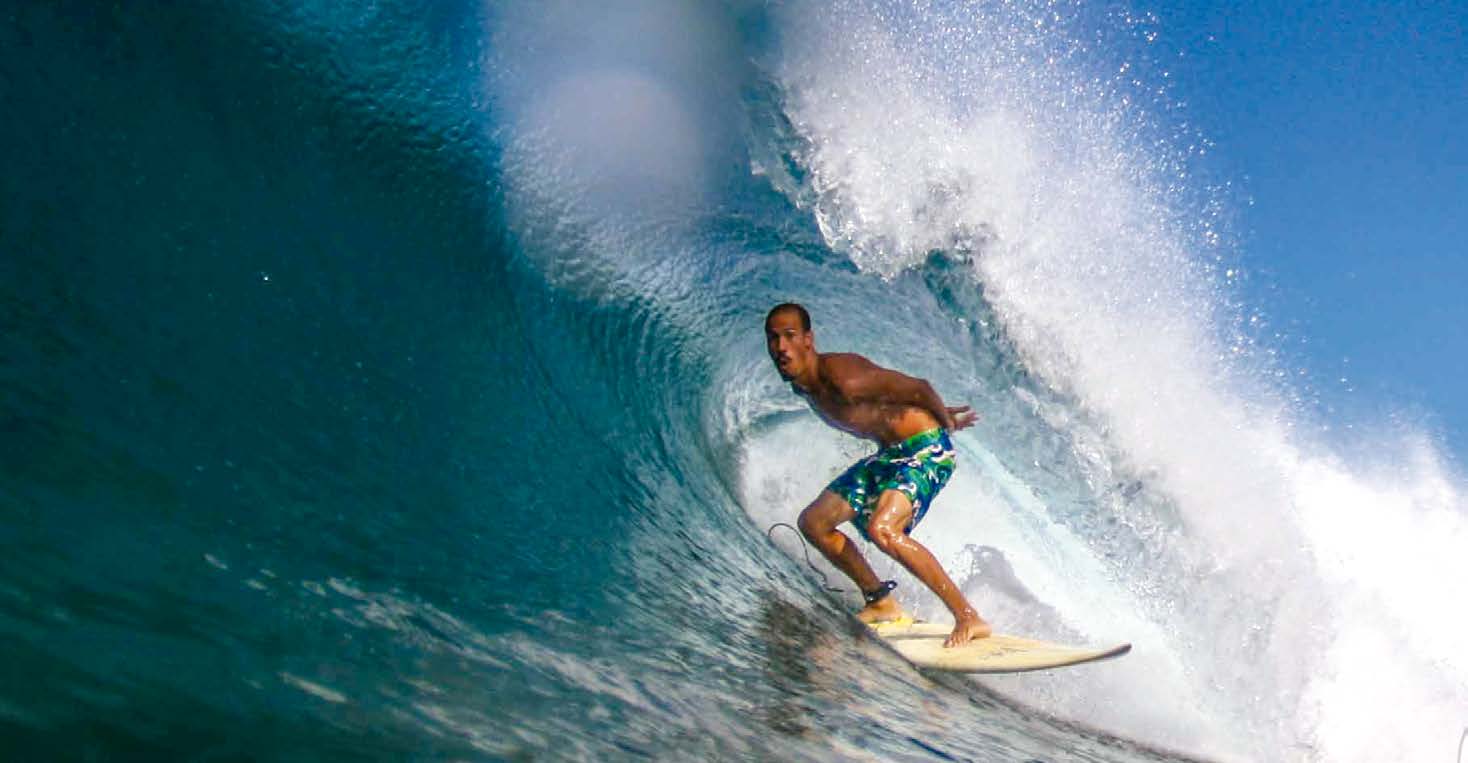 Robert August Feature: The Endless Summer Lifestyle
Robert August Feature: The Endless Summer Lifestyle:  Robert August's effortless ease and relaxed style make for a true longboarder. Pair [...]
Surfing Witch's Rock With Robert August
Robert August's jokes are pretty corny. Yet, it's a privilege hearing them told by someone who happens to be a [...]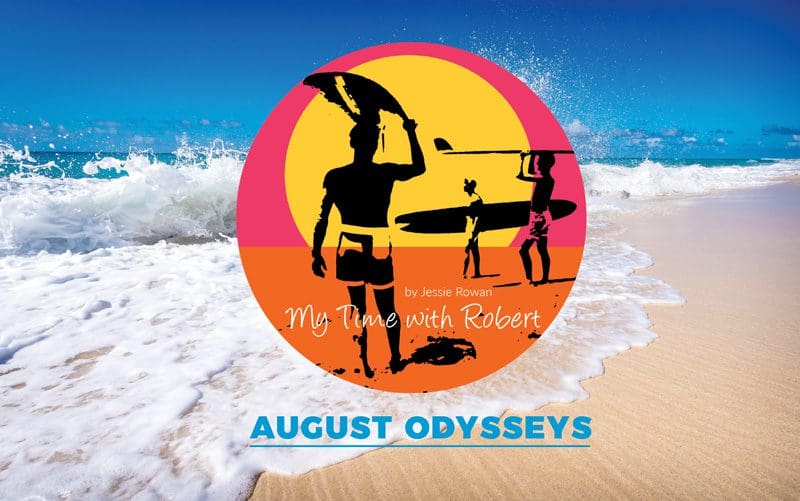 August Odysseys: My Time With Robert August
August Odysseys: My Time With Robert August: I Twiddled my thumbs for a good 15 minutes, thinking how to possibly [...]