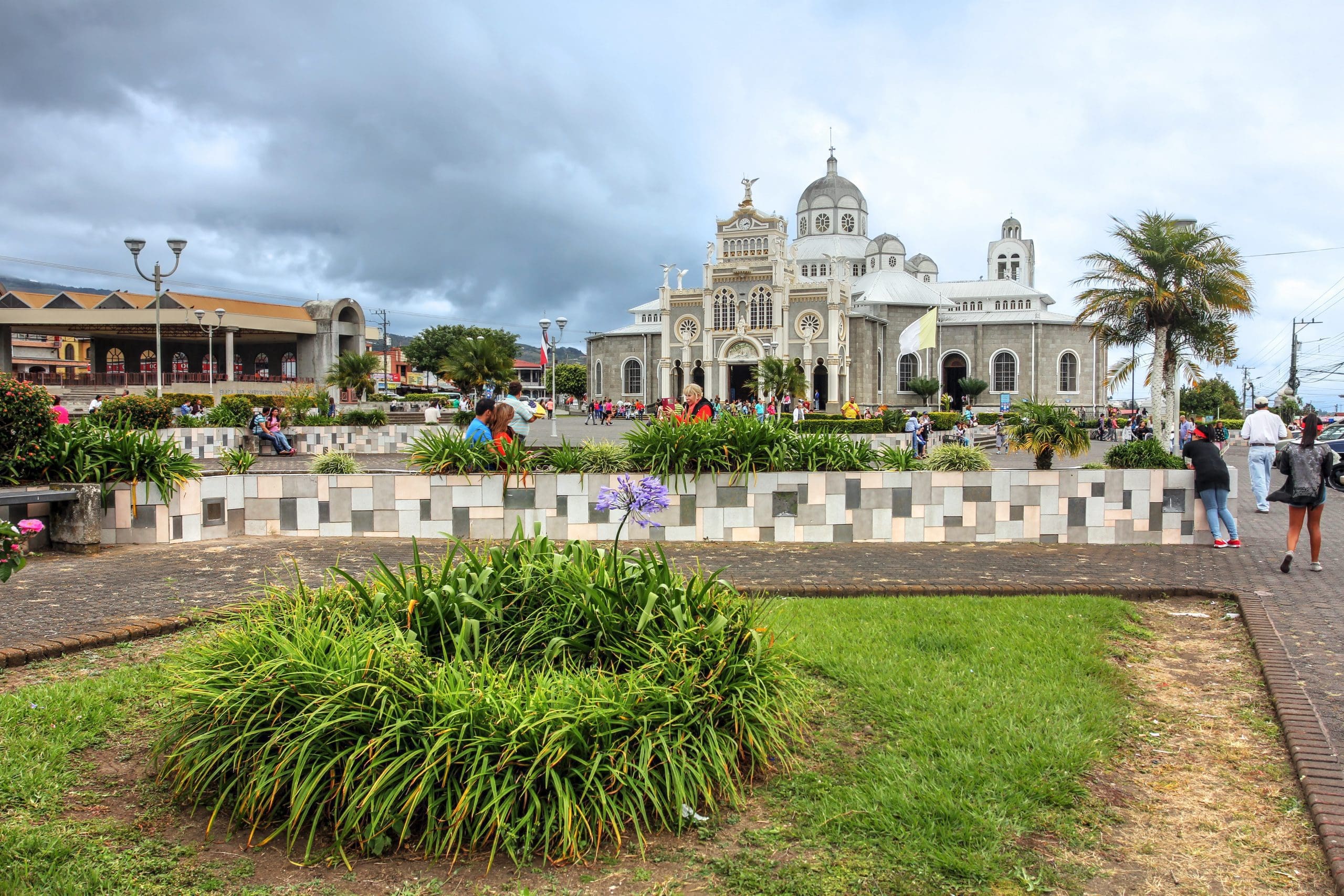 If you've ever been to Costa Rica, you know how beautiful it is. Yet, it can also get overcrowded with tourists. 
If you want to experience all the wonder of Costa Rica without the busy bustle, you may want to visit one of its hidden gems: Cartago.
As the main urban center in Cartago canton, this city is known for its relatively cool climate and historic buildings. Cartago was once Costa Rica's capital until a volcano destroyed most of it in 1732.
Today, there are many activities you can enjoy while you stay there.
One of the best adventure activities in Cartago is rafting on the Pacuare River. With class 3 and 4 rapids, this river is sure to add excitement to your trip! Along the way, you can enjoy the gorges and waterfalls and even jump off the rocks to swim.
If you want to raft for more than one day, you can stay overnight at a hotel along the way.
The Santuario Nacional Nuestra Señora de Los Ángeles is a place where many go for spiritual pilgrimage and healing — notably during the renowned annual romeria event at the beginning of August. It's no wonder, with this famous cathedral's extravagant and ornate architecture.
On the outside, it has arched windows and doorways and decorative angels on its side pillars. Above the doorway is a white statue of the Virgin Mary holding her child.
Inside, you'll find exquisite stained glass, ornate pillars, high ceilings, and breathtaking colors.
Lankester Botanical Garden has a great diversity of orchids, some of which can only be found in Costa Rica. Additionally, the gardens boast 3,000 different plant species, including palms, ferns, cacti, and heliconias.
The garden has beautiful paths for walking, and you may even spot some butterflies, birds, or other wildlife.
The Ruins of the Church of Carthage offer a historical and breathtaking sight. The church was built in 1575, then destroyed by an earthquake in 1841. It was rebuilt and then destroyed again in 1910. The ruins are all that remain, surrounded by a stunning and peaceful garden.
The Santiago Apostol Parish Ruins has large, impressive stonework, surrounded by beautiful gardens of well-kept hedges and other plant life. If you visit, you'll find a peaceful, serene environment to admire old architecture. Be sure to check the schedule, as the park is not always open!
The Ruinas Sanatorio Carlos Durán is a place of legend. It is an old tuberculosis hospital that is rumored to be haunted. 
Visit the Savegre Reserve
You won't want to miss a one-of-a-kind experience in the Savegre Reserve. 
You can stay at the Savegre Mountain Hotel or visit the reserve for a day to enjoy the waterfalls and amazing wildlife, including exotic birds and lizards. 
Hike the trails, fish, go horseback riding or come to bird watch! There are also activities for the thrill-seeking types, such as ziplining.
Before you visit, make sure you check out what locals say about Cartago. CrowdsourcedExplorer.com has information about over 5,000 cities in more than 180 countries, all sourced from local residents.