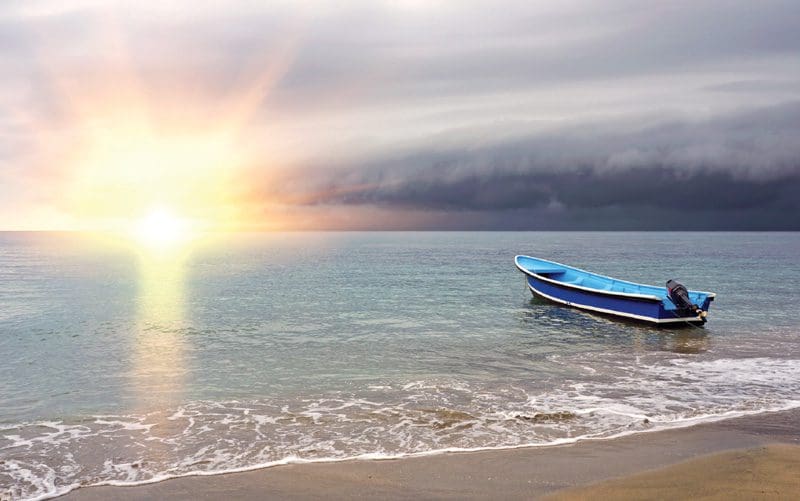 What to Expect Costa Rica: Rainy Season Sensations
Rainy Season Sensations – I can feel it coming in the air tonight: What? Huh? I can't hear you! The heart of Costa Rica's rainy season can beat so loudly that it silences all else. To the perceptive human, storms of this magnitude can be sensed before their imminent arrival. The approaching rain smells like earth and the air takes on an ominous coolness. Howler monkeys mimic the reverberations of a crackling energy in the distance. The daytime light dims, or the night becomes darker. The thunderstorms of September and October are mesmerizing and commanding of full attention.
There are rainbows galore
and the sunsets are celestial.
Aside from Costa Rica's Caribbean coast, where September and October are consistently the driest months, everywhere else experiences the wet wrath of those two rainiest months of the year. In some places, like in the southern Pacific, rainfall can surpass 30 inches during these two months according to World Weather and Climate Information.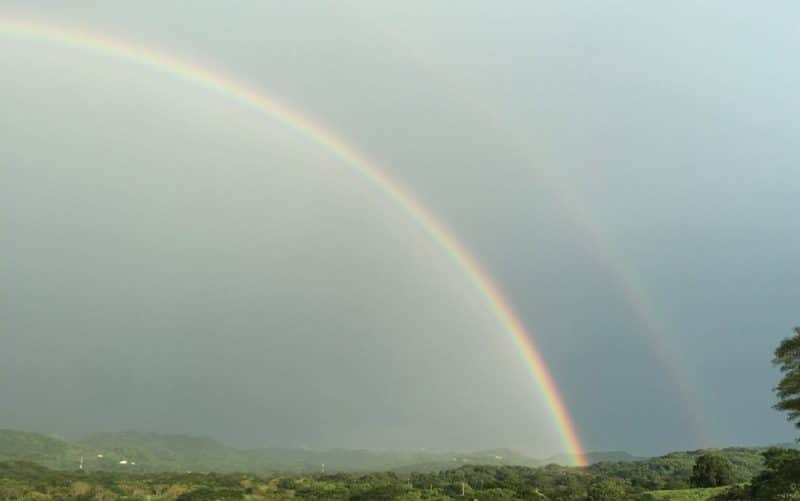 Costa Rica is known for generally having two seasons, wet and dry. More remarkable is that the small country actually has a dozen distinct microclimates, owing to  a unique mixture of geographic factors: being close to the equator, hugged between two oceans and divided by mountain ranges and valleys of wavering altitude. Microclimate zones are distinguished by the variations in temperature, as well as rainfall amounts and patterns, from north to south and west to east.
Guanacaste is the country's driest province and receives the most days of sunshine. That is not to say you will miss out on some magnificent displays of what Mother Nature is known for during the wet season.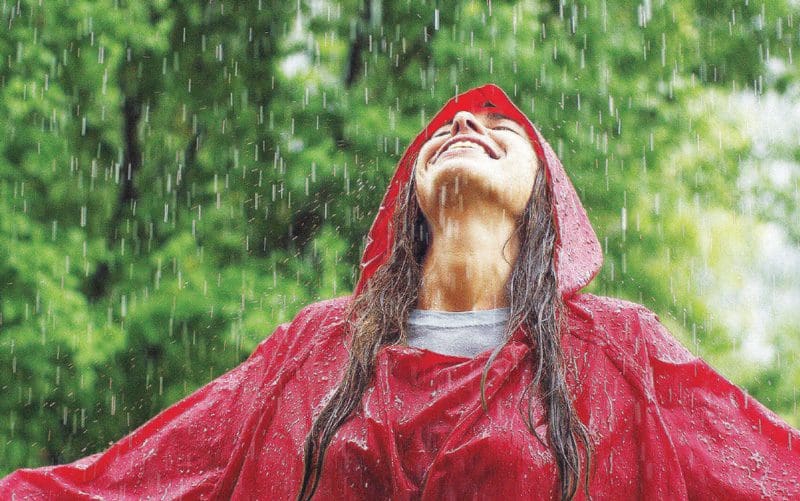 The Osa Peninsula, areas around Moravia and Turrialba, and Puerto Viejo de Sarapoquí receive more than 200 inches or more of rainfall annually.
The further south that you travel toward the central and southern Pacific region, including Dominical, Manuel Antonio and Drake Bay, the more frequent and intense are the rainy season storms.
Costa Rica's rainy season offers visitors far more than just aguaceros (tropical downpours). It's actually the time of the year when pelagic activity is liveliest for scuba divers, the rivers are fullest for whitewater rafting, and the swells are biggest for experienced surfers. Not to mention, there are rainbows galore and the sunsets are celestial.
There's an energy in the air and in the sea at this time of the year that is awakening. It inspires reflection, rest, revitalization and a deep respect for the forces of nature.