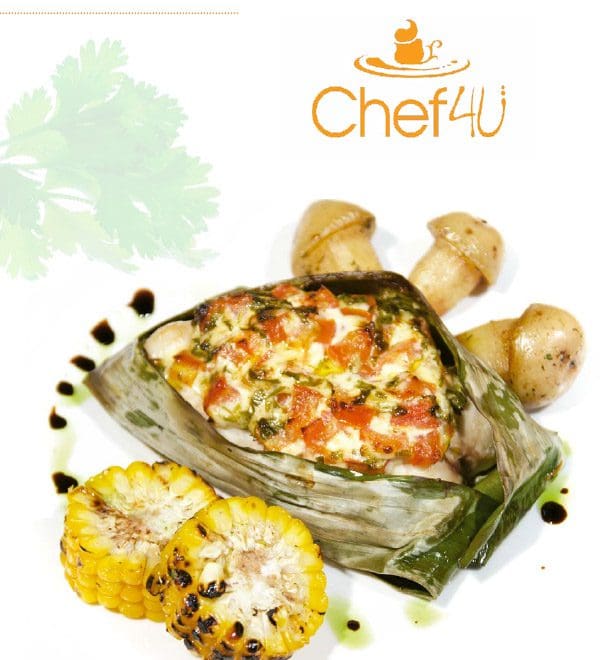 Recipe of The Month – Snapper a la Talla
Ingredients
Red Snapper a la Talla is perfect in its traditional presentation, a whole red snapper is butterflied and split down the middle so that you can grill the fillets on both sides of the fish at once. This is a lovely presentation and the Snapper is a white fish that is great for even those not in love with seafood.
Serves 4
• 4 – 8 oz. fresh red snapper filets
• 1 cup mayonnaise
• 5 oz. diced, seeded tomatoes
• 1 oz. freshly chopped cilantro
• Juice from one lime (or lemon)
• Banana leaves
• Salt & freshly ground pepper to taste
In a bowl, create a marinade by mixing the mayonnaise, diced tomatoes, lime  juice and cilantro. Add some salt and freshly ground black pepper. Season the snapper on both sides and then marinate. Cut the banana leaves in a rectangular shape (8×5 inches) and place one filet in the middle of each. Add some marinade on top of the snapper and fold the banana leaves. Cook in a convection oven at 360°F between 8 and 10 min. We usually serve this with a ginger mango rice with cilantro and ratatouille vegetables. Ready to eat!!