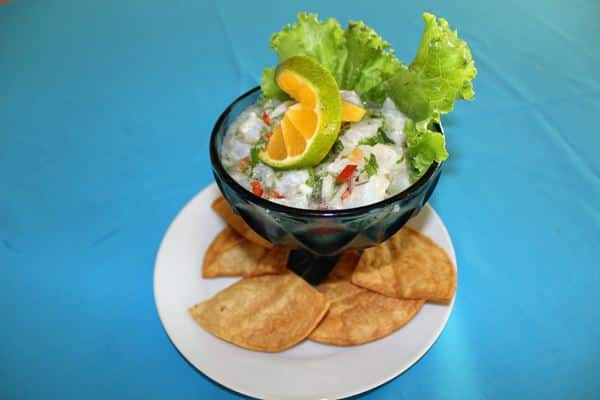 Recipe of The Month – Ceviche
Ceviche is a wonderfully refreshing snack or even meal made with white fish and cooked in lime juice. You can ad other ingredients like shrimp, octopus to make it to your liking. Served cold with chips or crackers it is widely consumed here in Costa Rica. Give it a try you will love it.
Serves 4
Ingredients
1- Filet of corvina or any other white, meaty fish
½ cup chopped onion
¼ cup chopped cilantro
½ cup chopped sweet pepper or bell pepper
1 cup fresh lemon juice (preferably lemon mandarin)
¼ teaspoon black pepper
½ tablespoon of salt
2 ounces ginger ale
Method of Preparation
Cut the fish into bite size pieces. Mix all the ingredients in a bowl and let marinate for 15 to 20 minutes. Serve with soda crackers or tortilla chips.