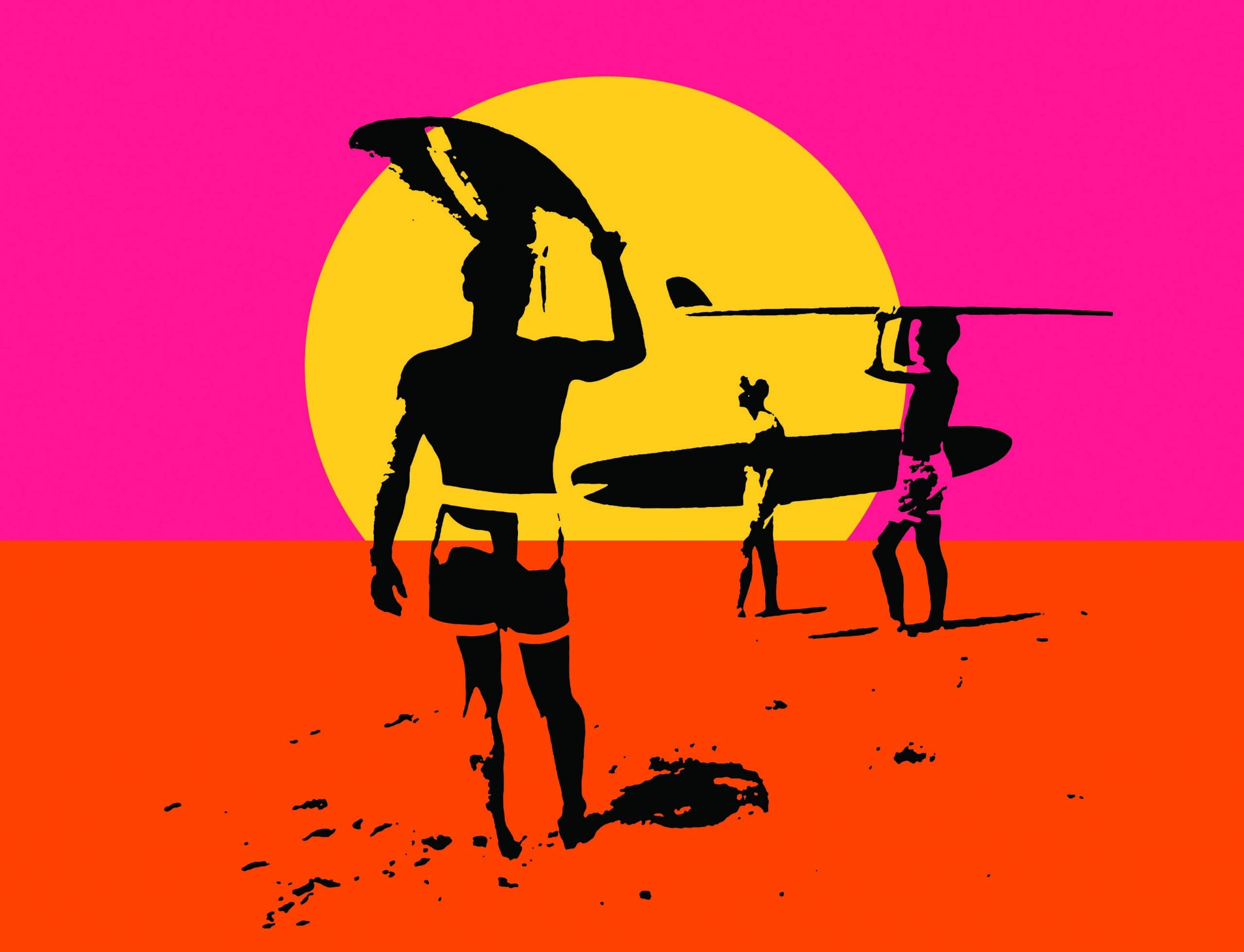 Happy Birthday!
Last month I (Robert August) made it to the ripe age of 72. It was June 6th to be exact. The Witch's Rock Surf Camp crew pulled off a little surprise party for me with cake, mariachis, and lots of smiling faces. I was told there was a guest who really wanted my autograph before he left. So I rushed over there to meet him and was pleasantly surprised by the whole Witch's Rock staff wishing me a Happy Birthday.
This little celebration got me reminiscing about a previous party for my 70th birthday.
If you've been to California, then you've heard of Duke's restaurants scattered along the southern coast. There's one in Malibu, Santa Barbara, San Diego, and the original one located by the Huntington Beach pier. It's a wonderful place that has always been one of my favorite spots to hang out. The location is great, the food is tasty, and there is a great big picture of my dad right at the entrance.
So one day, my son, Sam, called me and said, "Hey Dad, let's get something to eat at Duke's in Huntington."
I said, "Of course, I'll see you there in a bit."
This was a Wednesday and my birthday wasn't until Saturday so I didn't sense anything out of the ordinary.
"Hey, bring Christine too!" Sam told me.
So I picked up Christine from school and she immediately said, "Daddy, Daddy, please go change your clothes."
Taking her advice, I went home, spiffed up a little bit, and we were on our way. We got to the Duke's entrance, met Sam, said hi to my dad on the wall, and turned the corner into the restaurant. I almost fainted right there.
There were over 100 people, synchronistically shouting "HAPPY BIRTHDAY!" as we walked in. I was so caught off guard that I literally almost fell down. After the initial shock, I was so stoked to see that everyone had come out to celebrate my special day. There were family, friends, surf buddies and surf legends alike. Even some people who worked for me 30 plus years ago managed to show up.
Needless to say, we spent the rest of the evening there enjoying ourselves and celebrating. Out of all the surprise parties I've had in my life, my 70th birthday was certainly the most memorable.