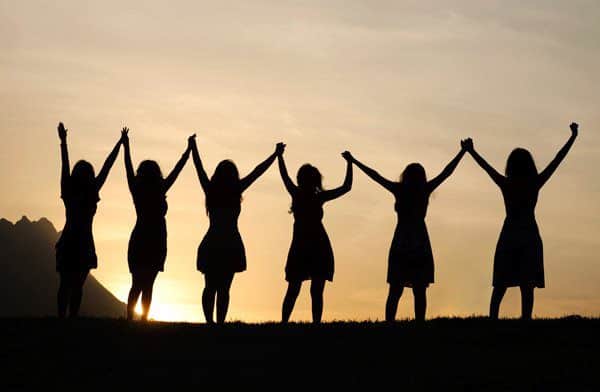 I welcome March with a special salutation to all the women around the world: Happy International Women's Day!
Every year on March 8, we celebrate a day to recognize women in culture, politics and business, and to inspire women to collaborate in sending important messages globally as "a world that is diverse, equitable, and inclusive."
As a coach, it is important for me to inspire women to understand that we have the power to be and become that person that we want to be. I would like to empower all of you to take that step towards being or having whatever you've been dreaming of.
Let's start with this definition for our plan to be and become what we want.
Empowerment: "Having the knowledge, confidence, means, or ability to do things or make decisions for oneself."
The empowerment plan
Create a clear image of: 
Who you want to become. 

What you want to do.

For what purpose do you want to do it? 
There are no limits. Imagine yourself as that person — how does it make you feel?
I empower you to have the confidence that you will become the person who is in your vision. 
What will you do to become that person? Confidence gives you power, so when you are able to lead your goals, the results will be successful. 
Giving meaning to your plan will fuel your desires and your ambitions, in the best possible way. 
What can you do to become that person? Here is where you take steps that will help you be the person that you imagine.
Make decisions 
To create your empowerment plan, make decisions about changes, adjustments and new actions to take. Remember that plans are not perfect — you can edit and restart as many times as possible. What's important is that you are focused on your vision and goals.
Empowerment is a state that can conquer anything. We, as women, have demonstrated that we can do as many different jobs as we want. I think that if we get the chance to have that confidence in ourselves — and to use it for empowering others to be the best they can be — we will be fulfilled. It will create a  chain reaction in conveying the greatest message of this movement:
Women are strong, smart, self-driving, intuitive, focused and integral human beings. Any one of us can decide to be and become the best person for any job or position in our society. 
During the month of March, I invite you to show us how you decide to become an empowered woman and share your journey with us.
Go to my Instagram or Facebook Movimiento Sattva.
You can be your best self to create a positive impact and become a good example for our young generation.
We are stronger together!
If you would like to take a first step, I can guide you.
Contact me: joannablanco@vivesattva.com
Your Integrative Nutrition Health Coach
Joanna Blanco
See this article in the magazine