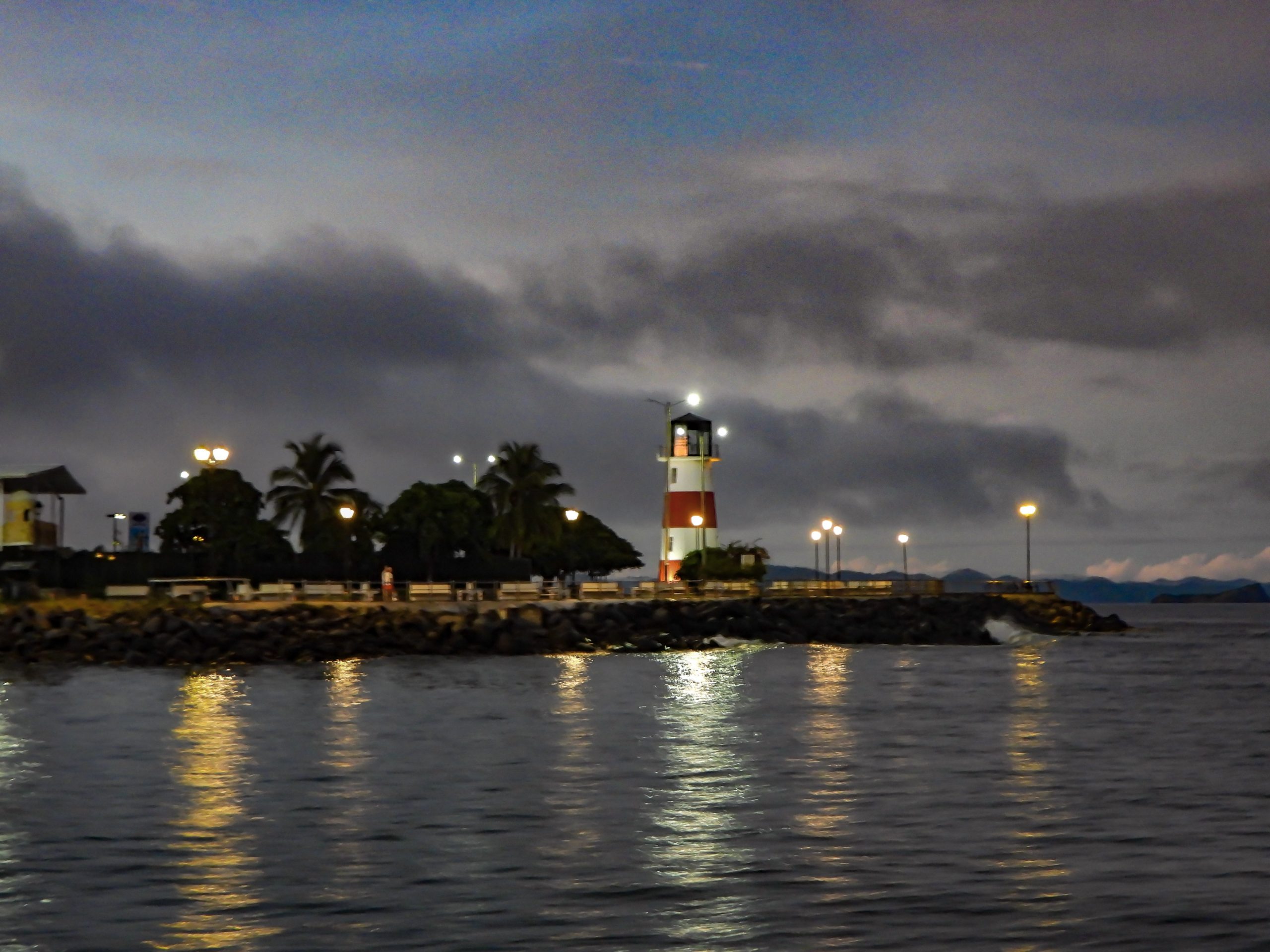 Situated on a narrow strip of land jutting into the Gulf of Nicoya, Puntarenas, Costa Rica is truly a coastal city. In fact, Costa Rica's oldest port, Caldera, can be found here, with frequent ferries running to the Nicoya Peninsula.
Puntarenas is popular for its several beaches. The conditions of the Gulf of Nicoya, opening into the Pacific Ocean, make the surrounding coastline an ideal destination for surfers.
Go surfing
Over a fifth of Costa Rica's tourists come here to surf, and many of them head straight to the province of North Puntarenas. This means that the area is busy with tourists even during the rainy season — the best time to surf.
To the south, Jacó is a popular surfer destination and a great place for surfers to both hang out and hang ten, complete with many restaurants, bars, and excellent waves. Playa Hermosa is a renowned surfing beach, and hosts international championships — but these are for pros only, as the waves can be seriously challenging.
See the dolphins and whales
Marino Ballena National Park is home to humpback whales and several species of dolphins. The park offers tours—in both Spanish and English—on which lucky visitors will have the chance to witness these majestic marine mammals in their natural habitat.
Of course, sightings are not guaranteed. However, the park has many activities to offer, including horseback riding, visiting waterfalls and canyoning. So even outside of whale season, it guarantees a great day out.
Visit the aquarium
If you prefer a more leisurely way to check out some breathtaking marine life, Parque Marino del Pacifico offers this without having to leave Puntarenas city. Here, you may not be able to see dolphins and whales, but you will see turtles and countless other fascinating marine species.
Do the tourists' walk
The paseo de los turistas (tourists' walk) takes you along the principal beach of Puntarenas. At any moment, you can stop to enjoy the beach itself, check out the colorful lighthouse and pier, enjoy delicious local snacks and beverages from the many kiosks to be found en route, or stop in at one of several ice cream parlors.
If you're really hungry, there are also some excellent restaurants nearby. Casa Almendro offers local seafood dishes and refreshing drinks. If you want tacos, then you're spoiled for choice. And there's even one of the best Chinese restaurants in Costa Rica to be found here, Chung San Bistro.
Visit the cathedral
The Our Lady of Mount Carmel Cathedral (Catedral de Nuestra Señora del Carmen) is a beautiful early 20th century building, set in tranquil surroundings with a park and several benches. The interior is also a very peaceful, aesthetically pleasing place to walk around. In addition to being an important place of worship for the whole province, it also offers a great place for anyone to visit and enjoy the serene environment.
Want to find out more about Puntarenas and other great places to visit in Costa Rica? Check out CrowdsourcedExplorer.com, where locals from over 5,000 cities will tell you about their hometowns.