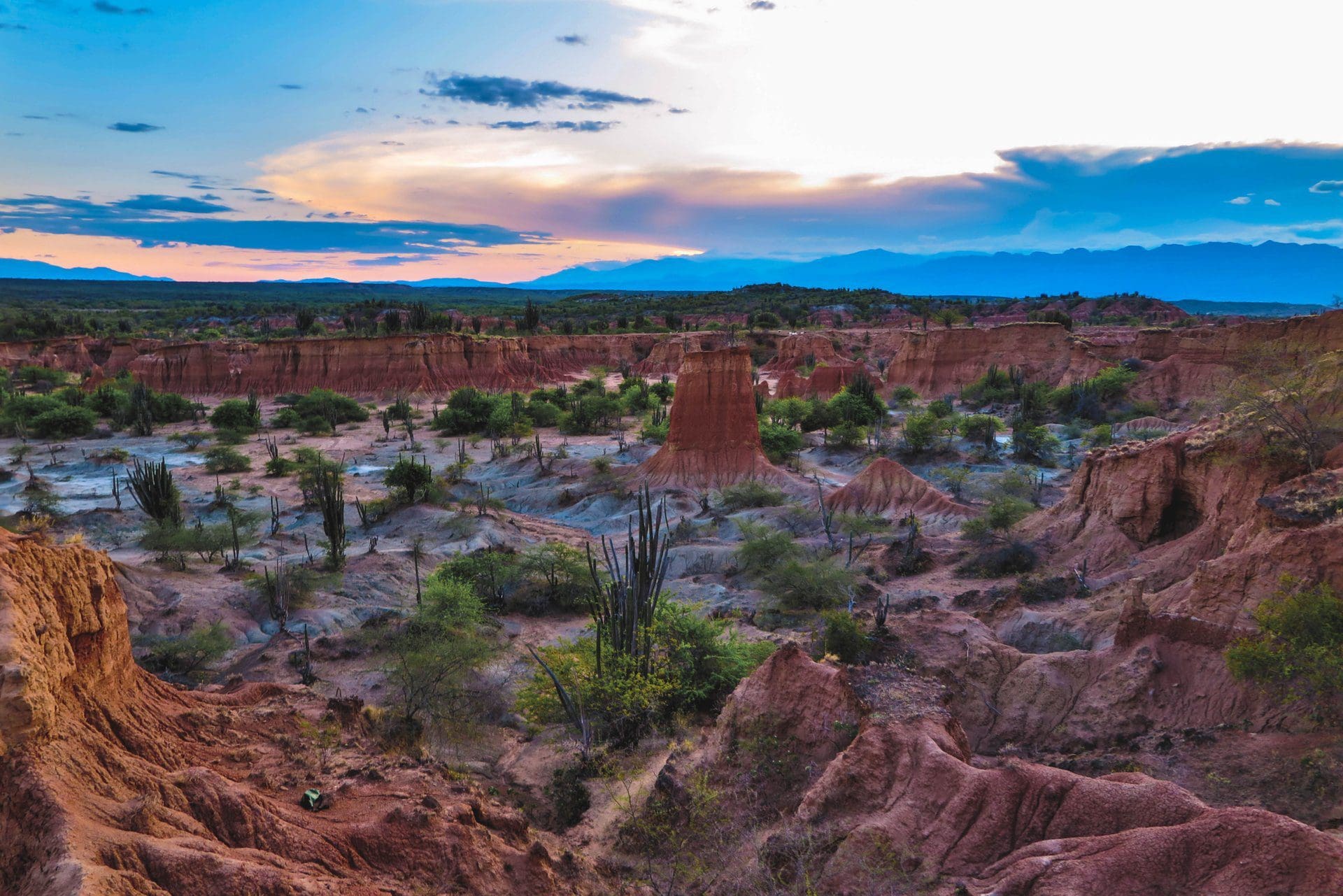 Few Colombian cities offer a wider range of tourist activities than Neiva. The capital of Huila Department is located near the head of the Magdalena River Valley, and sits between two branching ranges of the Northern Andes.
In addition to offering tourists a staggering range of natural landscapes to explore, Neiva is also a smart modern city, complete with excellent hotels and restaurants, along with a rich history. You won't regret choosing to holiday here! Here are five top activities for a Neiva vacation.
Visit an impressive Neo-Gothic cathedral
Neiva's Immaculate Conception Cathedral is a striking building, constructed at the turn of the 19th century — but its roots go back even further. Whether you want to contemplate the majestic white arches of the interior, or simply grab a photo of the two imposing towers of the façade, you definitely can't visit Neiva without experiencing its architectural highlight.
Explore the Tatacoa Desert
The Tatacoa Desert (technically a tropical dry forest, rather than a true desert) is one of the most fascinating landscapes in a country that is absolutely chock-full of them, and Neiva is the perfect place to explore it from.
The area can be explored through walking tours, by bicycle, or even by Tuk-tuk (auto rickshaw). With zero light pollution, it's also a perfect place for stargazing.
Go hiking in the Andes
Whether you drive east or west out of Neiva, within 30 minutes, you'll reach the Andes. There's great hiking to be had in the valleys and foothills. The peaks, of course, are for experienced mountaineers only. But whatever your proficiency level may be, you'll certainly find amazing views and photo opportunities here.
Enjoy the local culinary scene
From gastropubs to traditional Colombian steakhouses to fine dining, Neiva's culinary scene boasts plenty of options to choose from. If you want the best Neiva has to offer, then El Solar is the restaurant for you. And for a hearty lunch in traditional Colombian style at a reasonable price, head to La Casa del Folclor.
Discover Neiva's pre-colonial roots
The history of Neiva reaches back to long before the colonial era. In fact, people have been living in the Magdalena River Valley for thousands of years, and the Neiva Regional Archeological Museum has exhibits dating back as far as 1,000 B.C. Visit the museum to discover the artifacts of this rich historical and cultural heritage.
Looking for more information on Neiva, or other cities in Colombia, or elsewhere? Try CrowdsourcedExplorer.com, a community where people share information about their hometowns. So far, the site has gathered information on over 5,000 cities around the world — and it's growing every day.