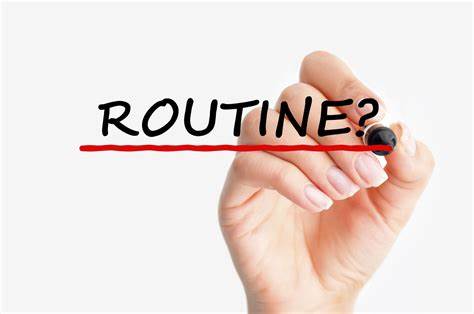 Happy new year to all of you! I wish you an abundance of wisdom, peace, happiness, love and money!
Let's start off the year by collecting some of the best practices covered in previous Howler articles. This will help us create a 2021 action plan that can be effective and positive for our business and personal life. 
First and foremost best practice — mind your brain
We must begin by taking care of the most crucial organ in our body to stay balanced and focused. Let me suggest some approaches that can help boost your precious brain power. 
Food
Drinking coffee can have a positive effect on your cognitive level because it is rich in antioxidants. 

If you have a sweet tooth, go for dark chocolate. Its antiinflammatory and antioxidant effects can also enhance your cognitive performance. 

More than half of the brain is made of fat. You may have heard about the benefits of Omega-3 fatty acids in preventing neurodegeneration. Add to your shopping list flax seeds, chia seeds, walnuts, salmon and sardines, among others. Go for some nuts and green tea!
Physical activity
Get yourself moving. Cardiovascular exercises can help maintain your brain's efficiency. When you do cardio, your blood flows faster to all your body parts, including your brain. You receive more oxygen, which plays a primary role in the brain's function. 

Dancing can improve brain optimization since coordination keeps it working.

Although sleep means your body is less active, your brain needs these relaxation hours to improve cognitive levels and memory.
Daily routines
Maintain a routine, as organization keeps your brain awake. It means that you are following actions correctly and that your memory is working. 

Fun fact: changing a part of your routine from time to time is a great way to awaken your brain.

Letting your mind wander increases creativity and problem-solving.
Meditation and mindfulness
Both of these two practices can give your mind a break, detox, and rest. The brain creates several substances necessary to function correctly. Meditation or mindfulness practice can provide the short time needed to regulate itself and continue working properly. Just 10 minutes of meditation twice a day can make a difference.
Others — all important
Hydrate: a body without water can make your mind distracted and unfocused — another good reason to stay hydrated. 

Laugh: it is linked with good mental health. 

Handwriting. Don't use your smartphone and apps all the time for your to-do lists. 

Sudokus and crosswords: keep your brain active, learning and focused.

Aprende Español en Costa Rica: Learning a second language helps preserve the integrity of your brain and creates more cells. 
Second best practice — time management
Be smart about this one. Following these key actions will help time be on your side.
1. Keep your focus
Keep your objectives clear. Your business must have a vision and mission; stick with these and your business will stay healthier and more prosperous. Start with the easier one or the one that motivates you the most.

2. Activate your goals
Every objective needs an action plan. To take advantage of your available time, you need a plan. Having a schedule helps you map out your day, your week, and your month. It gives you the big picture of where you allocate time for your business and for yourself. 
3. Break into steps
Every action has steps. These are the pieces of the giant puzzle — your objective. Each step should not only specify how you will accomplish an action, but also when.
4. Set priorities
To manage your time efficiently, you need to create and follow a MUST-DO list. As I advise my coaching clients, make a list of the most important things you need to do today, this week and this month. Ask yourself what could make your plan fail if you don't take care of it? 
Remember to start one step at a time. Incorporating one new habit per week will help you strive and feel healthy and more vital in your health and business. 
Contact me anytime for free consultations: joannablanco@vivesattva.com and follow me on Instagram @Movimiento Sattva.
Have a 2021 pura vida!
¡Feliz año nuevo a todos! Les deseo abundancia en sabiduría, paz, felicidad, amor y dinero.
Vamos a comenzar este año recolectando algunas de las mejores prácticas escritas en mis artículos previos de Howler. Esto nos ayudará a crear un plan de acción para el 2021 que sea efectivo y positivo para nuestros negocios y vida personal. 
La primera práctica e importante — cuidar nuestra salud mental
Debemos cuidar un de los órganos más importante de nuestro cuerpo, el cerebro, para mantenernos en balance y enfocados. Déjenme sugerirles algunos acercamientos que les ayudarán a que este se mantenga activo y en buen funcionamiento. 
Comida

Tomar café puede tener un efecto positivo en el nivel cognitivo porque es rico en antioxidantes.  

Si se le antoja algo dulce, coma chocolate oscuro. Sus efectos antinflamatorios y antioxidantes pueden ampliar su capacidad cognitiva también.

Más del 50% del cerebro está compuesto por grasa. Seguro ha escuchado sobre los beneficios de la prevención de la degeneración neural de los ácidos grasos Omega-3. Añada en su lista de compras linaza, chía, nueces, salmón, sardinas entre otros. 
Póngase en movimiento. El ejercicio cardiovascular mantiene la eficiencia del cerebro. Cuando se ejercita, la sangre circula más rápido por todas las partes de su cuerpo, incluyendo su cerebro. Esto hace que reciban más oxígeno, el cual es muy importante para las funciones de este órgano. 

Bailar ayuda a optimizar las funciones del cerebro ya que la coordinación hace que se mantenga trabajando. 

Dormir significa que su cuerpo está en estado de reposo; esto es muy necesario para que su cerebro se relaje, acción que mejora su memoria. 
Una rutina mantiene una organización, y ayuda a que su memoria este activa. Cuando se sigue las direcciones correctamente, es cuando sabemos que nuestra memoria funciona. 

Ahora, cambiar la rutina de vez en cuando, es una manera de despertar la mente. Es irónico pero funciona. 

Deja espacio para que tu mente imagine. Esto incrementa la creatividad y soluciones de problemas. 
Meditación y atención plena
Estas dos prácticas pueden darle a su mente un tiempo libre para desintoxicar y descansar. El cerebro crea muchas sustancia que son necesaria para su funcionamiento correcto. Meditar o practicar atención plena proporciona un tiempo para regular apropiadamente las funciones del cerebro. Solo con 10 minutos de meditación dos veces al día podría hacer la diferencia. 
Otros — importantes también

Hidratación: un cuerpo deshidratado puede hacer que tu mente divague y no le ayude enfocarse. Esto es una buena razón para mantenerse hidratado.

Reir: está relacionado con una buena salud mental.

Escribir a mano. Haga su lista de compras a mano. Trate de no utilizar sus electrónicos todo el tiempo. 

Sudoku y crucigramas: mantiene activo el cerebro, el aprendizaje y el enfoque. 

Learn another language. Aprender otro idioma ayuda a preservar la integridad de su cerebro. 
Segunda buena práctica — manejo del tiempo
Si sigue estas acciones claves, el tiempo estará de su lado.
Mantenga su enfoque
Tenga sus objetivos claros. Su negocio seguro tiene una visión y misión; mantenerlos en su enfoque le dará a su negocio una prosperidad saludable. Comience con los objetivos más fáciles o los que más le motiven. 
Active sus objetivos


Cada objetivo necesita un plan de acción. Para aprovechar su valioso tiempo a lo máximo, se necesita un plan. Defina un horario que le ayude a realizar todas las acciones del día, semana, y mes.  Esto le dará un panorama amplio de como distribuir su tiempo para su negocio y su cosas personales. 
Divida las acciones en pasos


Cada acción tiene pasos. Estos son los pequeños pedazos de un gran rompecabezas – SU OBJETIVO.  Cada paso le dará la dirección de cómo, cuando, donde y con quien realizará las acciones.

Defina sus prioridades


Para manejar efectivamente el tiempo, necesita crear una lista de DEBERES IMPORTANTES. Siempre les aconsejo a mis clientes que hay que hacer la lista de las acciones más importante del día, semana, y mes. Pregúntese que es lo más urgente para usted. Esto le ayudará con esta lista. 
Comience con un paso a la vez. Incorporar un nuevo hábitos a la semana le ayudará a llegar a su objetivo, sentirse saludable y con más energía para lograr el éxito. 
Puede contactarme si tiene consultas: joannablanco@vivesattva.com y sígame en Instagram @Movimiento Sattva.
¡Que tenga un 2021 pura vida!