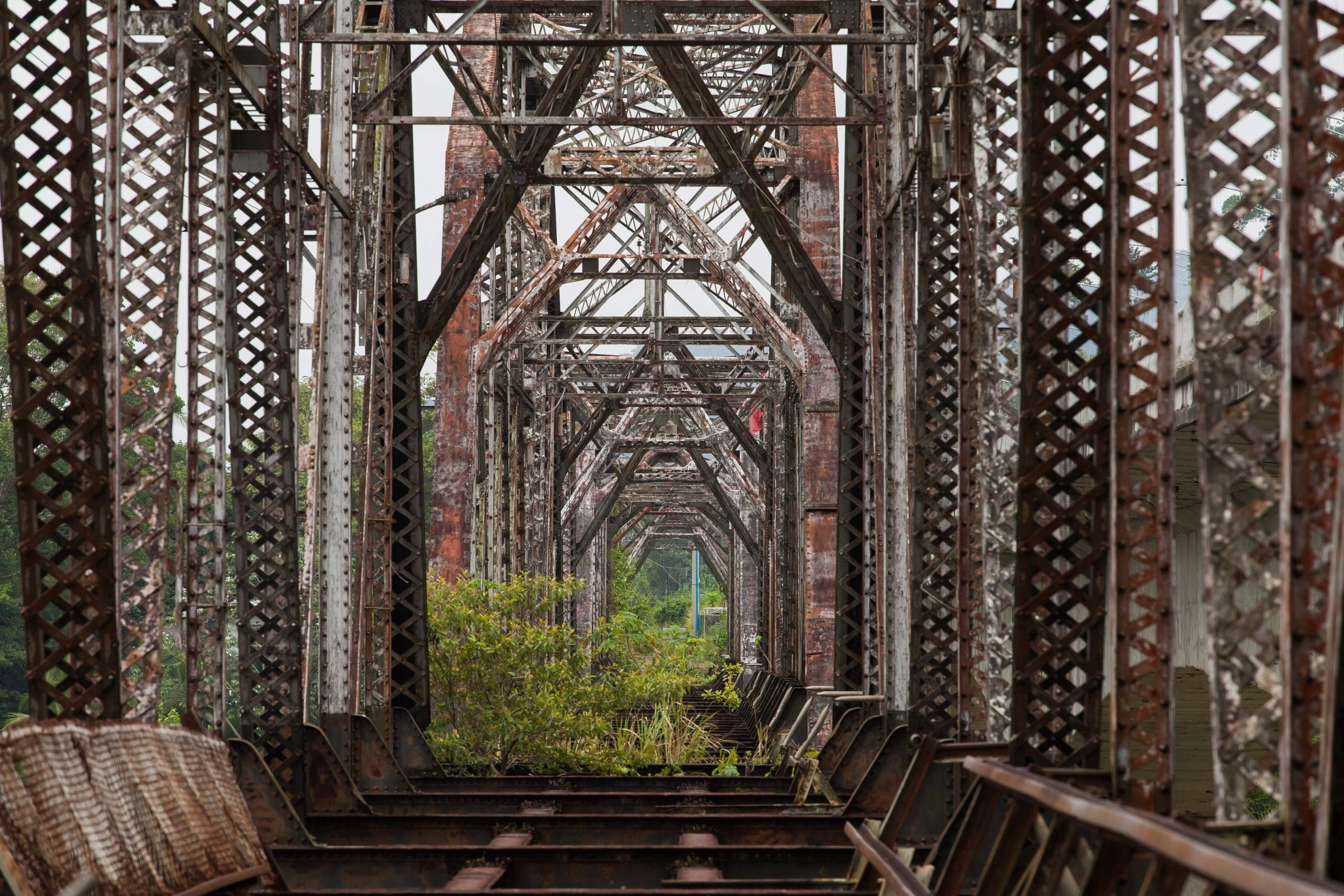 Vacation a Destination, Travel an Act
Rain assaulted us as we waited for the ferry to Almirante.
It wasn't even a half-mile to the docks but already we were soaked to the bones from a heavy morning storm. Dark skies reigned over our heads as a meek sun tried to create something resembling 8 a.m. Closing down Loco Dave's Bookstore Bar only a few short hours ago left me a little worse for wear, but with Poe and Hemingway staring me down from their painted places on the wall, I couldn't think of a greater disservice to these literary legends than to close the book before the ink dried.
Alas, there I stood on the docks of Bocas Town, Panama, soaked inside and out, ill-equipped to embark on a long journey to San José, Costa Rica.
Travel is painful
Three days earlier, an unforgiving seat assignment behind the driver forced my knees and backpack against my chest. Pedal to the floor, we tore through the jungle, trees whipping the windows on either side as we sped farther away from Panama City. An overnight journey of 600 kilometers meant sleeping in 10-minute intervals with our neck muscles contorted like balloon animals and compressing our skeletons into compact shapes nearly the size of our own bags. 
Twelve hours later, we limped off of the bus. A quick, cramped taxi took us from Almirante to the docks. A bumpy boat ride followed, then finally, a rising sun welcomed us to Bocas Town. A hostel bed invited us to relax and recoup, but adventure rarely waits for anyone. No sooner had we dropped our bags than we hopped on another boat and ventured out to explore Bocas del Toro — aches and exhaustion be damned. 
Travel is uncertain
Two nights in Bocas Town was enough of a reprieve to accept the challenge of another long travel day — or so we thought. Our backpacks were waterlogged before the ferry left for Almirante. Waves slapped the hull with rebellion as the booze in our bellies did the same. Our arrival on the mainland came with a tempting opportunity: worry-free transport straight to San José.
 While a wise and weary traveler may have jumped at the chance to trade uncertainty for convenience, comfort, and clarity, my companion and I made the decision long before we reached this crossroads that we would venture across the border with seldom more than our wit and our will. 
No pre-booked shuttles. No planned route. No taking the easy way out.
We were headed to San José the hard way.
We rejected the offer and wandered farther into the storm, unsure if we were headed in the right direction until we hit the bus station a mile later. We raced through the first transfer at Changuinola, our shouts of, "Frontera? Frontera?" echoed with "Guabito! Sixaola!" by street vendors and bystanders. Leaping onto a random bus as it pulled out into the street, we were relieved when it reached the border.


Travel is redeeming
Passports stamped and stomachs full, we continued on the basis of poor judgement suggesting the town of Margarita was within walking distance of Sixaola. We dried ourselves under the Costa Rican sun, strolling down the empty stretch of highway flanked by banana fields. After an hour of tottering towards a town that never materialized, we turned back and returned to Sixaola.
Sixaola's terminal attendant claimed that Margarita was 20 kilometers away and offered our only realistic option: purchase a bus ticket to the nation's capital. With nothing to gain from a long hike to Margarita, we settled into the air-conditioned shuttle. As we passed by Puerto Viejo de Talamanca and Limón, watching from behind a window, we wondered what could have been had we been able to hopscotch the last leg of the journey via bus. 
On the outskirts of San José, Volcan Irazu's imposing stare informed us that our adventure was not yet over. Sore and sleep-deprived, we hauled our backpacks the final few kilometers to the hostel, mentally preparing for the many more kilometers of travel yet to come. 
A vacation is a destination, but travel is an act. It is the journey that often defines the experience. Travel can be painful, physically and emotionally. Venturing into parts unknown forces uncertainty into the itinerary. It can be frightening and frustrating, and yet, freeing. Foregoing rigid timetables invites spontaneity into the schedule. When challenged to walk the road less traveled, the journey can be more fulfilling than the destination. 
Travel is everything — exciting, demanding, ugly and beautiful. But one thing is for certain — travel is rewarding. I'll choose the hard way every time.