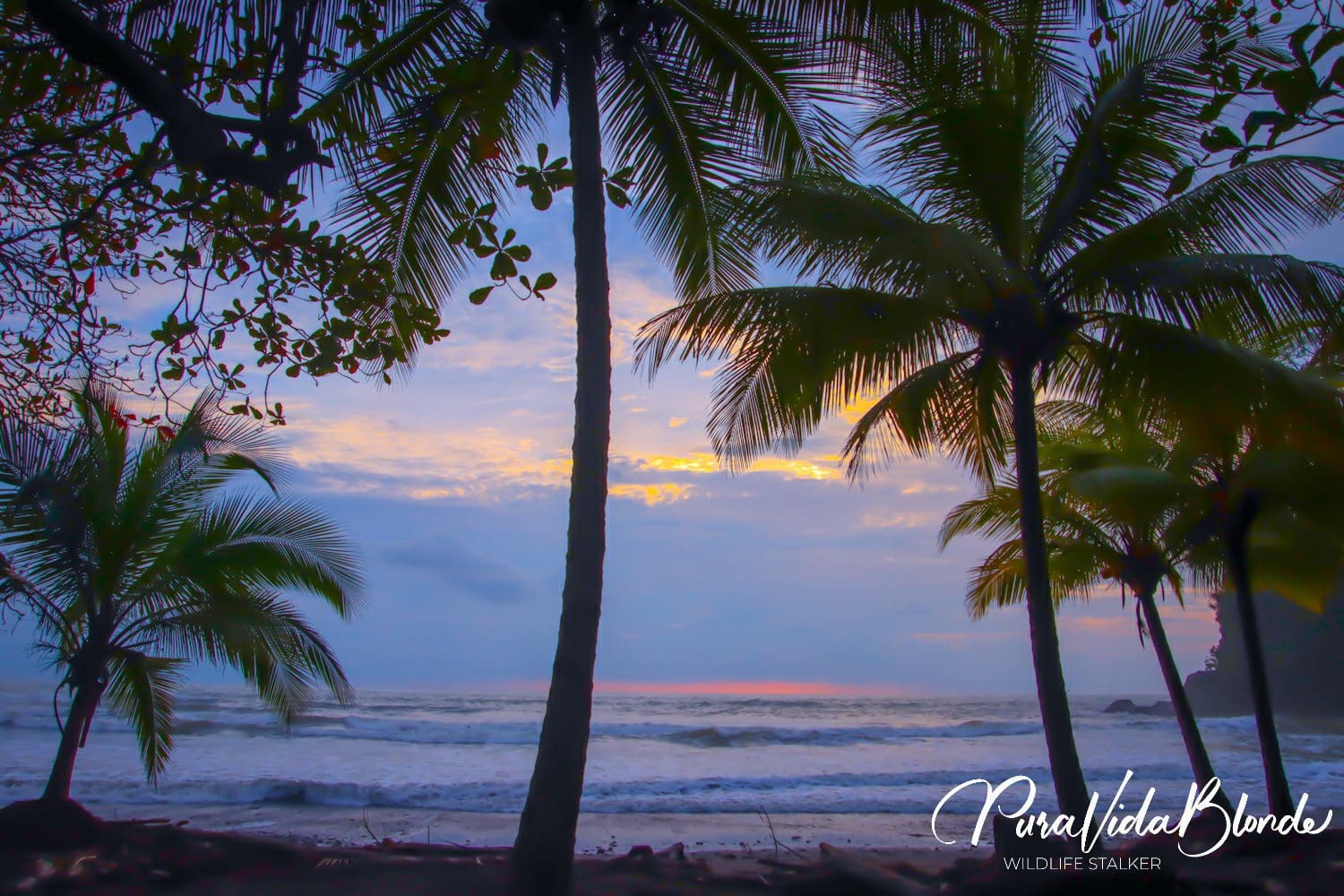 Quiet and Quaint 
I recently planned a trip to Ojochal and Sierpe with friends. The intent was to relax at a hotel that our friends manage in Ojochal, explore the wildlife in Sierpe and dine at some amazing restaurants in Ojochal. Since I had been to Ojochal previously, I knew I loved the area and was excited to return.
Ojochal is a hidden gem of Costa Rica. It's not far south from popular tourist destinations Uvita and Dominical, but in my opinion, a much nicer place to stay. It gives you quick access to Sierpe and the river tours, but is quieter and more quaint than the neighboring tourist towns.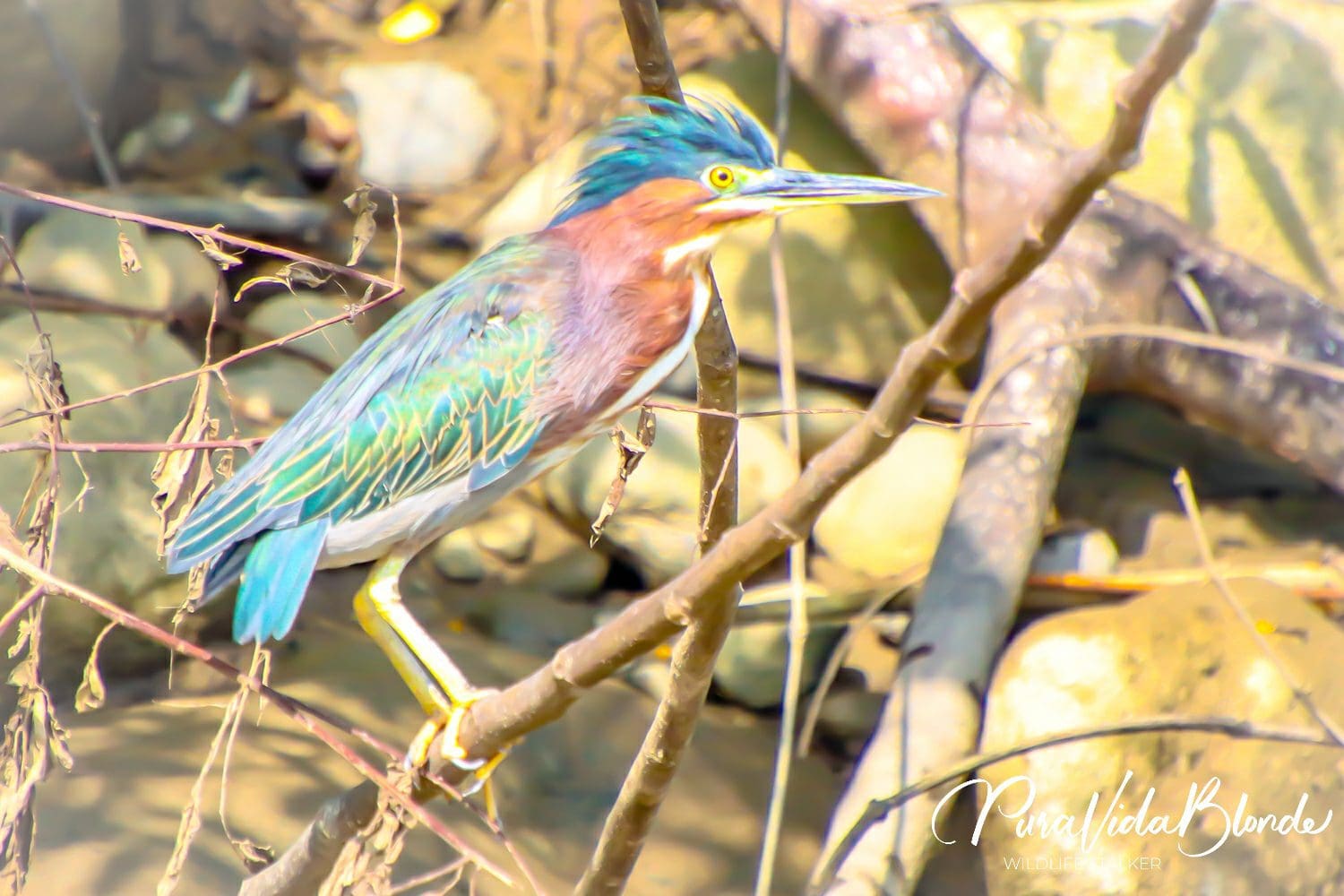 We arrived in Ojochal late afternoon on Wednesday. After unpacking, we met up with a local guide and friend of mine, Cesar Moraga Ruiz. We decided to take a walk near the beach and watch the sunset at Playa Ventanas. The walk was about a mile on a dirt road in the jungle next to the ocean. 
On the walk, we saw many mammals and birds, starting with an adorable agouti quickly crossing the street. A couple of steps later, we noticed movement high above and saw howler monkeys eating leaves. Upon looking closer, we saw one howler monkey with a tiny baby clinging to its back — so sweet! We also saw a beautiful common black hawk perched at the beach in a tree, a ringed kingfisher perched over a creek on a branch, various woodpeckers at nesting holes in trees, and many tanagers and flycatchers. 
Sunset at the beach was stunning. After arriving back at the hotel and changing, we headed to dinner at a local restaurant. The restaurant was located down a steep hill and nestled into the jungle. The service and food were superb.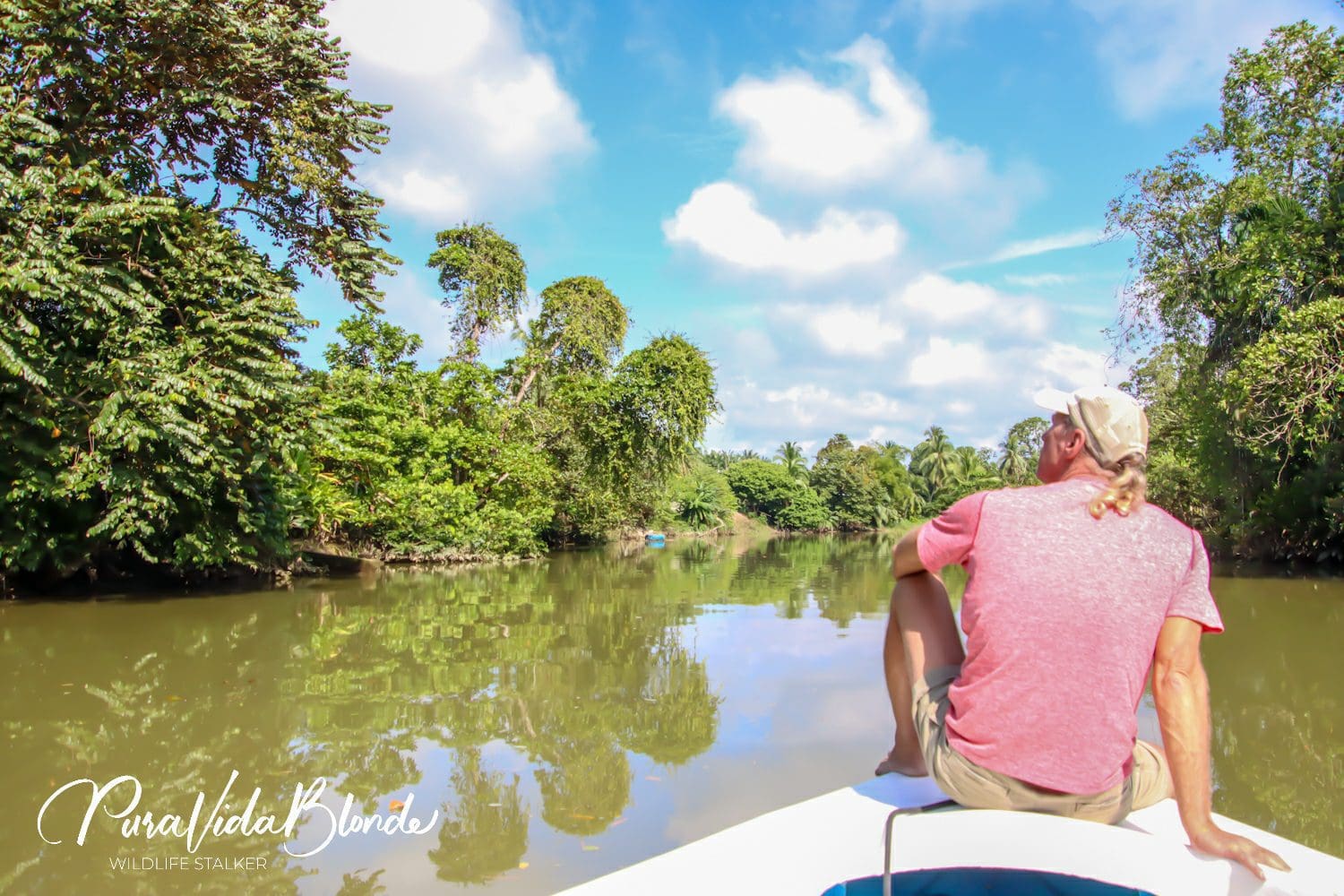 The next morning, we rose early to drive south to Sierpe to go on a river mangrove tour. We boarded the boat and began our journey down the beautiful Sierpe River. We saw many birds and mammals: howler monkeys with babies, two mangrove boas mating, a rare bird called chuck-will's-widow, many herons, a mangrove cuckoo, and many more. 
Rewarding lunch
After a couple of hours, we stopped for lunch at a farm that is only accessed by the river. There, we met a local family that grows all organic crops and raises cows, chickens, turkeys and more. Lunch served on a covered patio consisted of various local food we all enjoyed. While eating, we enjoyed amazing views of the mangrove hummingbird, which is usually quite difficult to see. 
After the river tour ended, we headed to a museum in town called Finca 6, home to some of Costa Rica's famous stone spheres. The country has an assortment of over 300 petrospheres, also known as bolas de piedra (literally stone balls). The spheres are commonly attributed to the extinct Diquís culture, and they are sometimes referred to as the Diquís Spheres. They are the best known stone sculptures of the Isthmo-Colombian area. 
When we arrived, the museum was closed for cleaning, but we were still able to walk the grounds where some of the spheres are located. There are also trails through the habitats of many birds and mammals, including squirrel monkeys. The highlight of our museum visit turned out to be a bird called common potoo, perched beautifully on top of a tree stump. 
Dinner that night was at a local Mexican restaurant. The hotel was next door to the restaurant where we all walked to have dinner. The food was awesome and the service was super-attentive. 
The next morning, our group visited the local reserve Reserva Tortuga. We got to see rescued baby turtles being kept warm until their release. We then walked the trails and saw many birds and mammals as well as beautiful views of the beach. Some of the trees at the reserve are hundreds of years old and simply breathtaking. My bird highlight was watching two plain xenops chasing each other around the forest. We also saw fresh tracks of a wild cat but unfortunately, the cat itself was nowhere in sight. 
Insider Tips 
Before booking online, contact hotels directly and ask if they have any offline rates, or group rates if applicable. Many times hotels have rates for locals. Also, hotels are often willing to give you a better rate for booking directly, to avoid the high commissions they must pay to online travel sites.
When hiring a guide, ask for referrals from others based on the activity you are planning. Talk to the guide ahead of time about price and what is included so your group knows in advance. Also, check with your hotel, as some provide a room for guides free of charge if you have a large enough group staying there. 
Besides searching online, another great way to find the best places to dine is to ask a local or workers at your hotel. I have had only good meals in Ojochal, thanks to the suggestions of hotel staff.