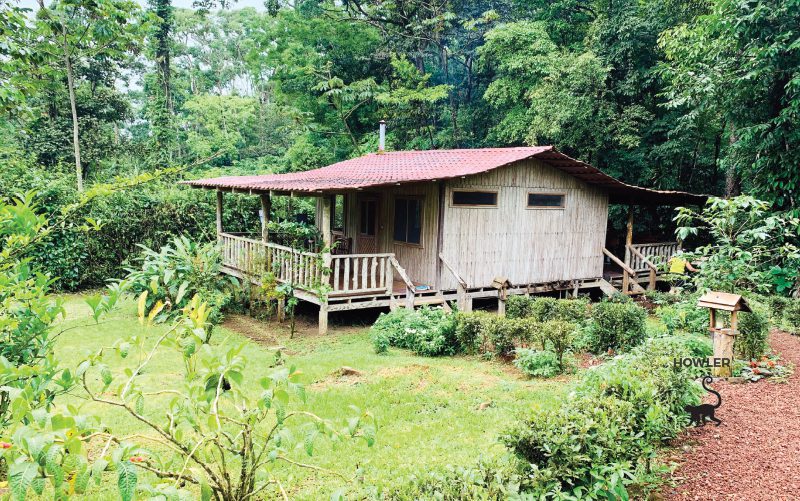 La Carolina Lodge Costa Rica
La Carolina Lodge Costa Rica: Wood-Fired Heaven in the Mountains. Like most typical tourists in Costa Rica, I think of myself as anything but typical. I don't do all-inclusive trip packages, preferring to travel by the seat of my swim trunks. The itineraries I put together are just off-the-grid enough to keep me bumping into thrill seekers from the same casting call: "Stranger Things," it seems.
Truth is, as the father of two boys, ages 10 and 12, some of the "je ne sais kid" has been lost to being a parent. So as we raced from Monteverde to arrive at La Carolina Lodge in time for the farm-to-table lunch, I still judged this artisanal nomenclature with air quotes, try as I might to switch out of my 4WD dad mindset.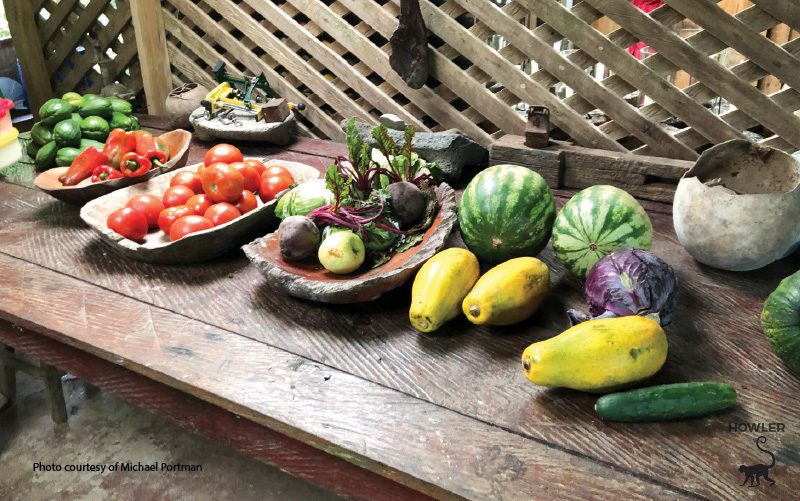 "Let's just park," I told my wife, pulling into the property.
Now off the road to Tenorio Volcano, we followed a Walden-like path, thinking it would diverge from the river's edge. It did not.
La Carolina's property, established in 1998, accommodates eight separate villas, spread across 175 acres wedged between the Chimurria and Achiote rivers. The drive from Liberia airport takes less than 90 minutes.
From the moment we stepped into
our room, I could tell
this would be no ordinary stay.

Pleasant surprises await
"Glamping" this wasn't. From the moment we stepped into our room, I could tell this would be no ordinary stay. Maybe it was the mosquito nets we wouldn't need over the beds, or the extra rollaway for my boys I would not have to ask for here as I had at the other places we stayed. But most likely it was the wood-fired hot tub already glowing off the back deck, hand stoked by a welcoming staff member named Juan.
As he stacked a half-cord for us con mucho gusto, I struck up a conversation with Juan, who told me he had lived and worked at La Carolina Lodge for 15 years. Some of his co-workers have been there just as long. There was something sweet in the air that was more than the smell of burning laurel.
Something for everyone
When guests need a break from soaking in the hot tub, La Carolina offers endless ways for everyone to enjoy their time.
There are cows that need milking — my kids' new favorite hobby.
Open-air weight and yoga facilities are available to guests in a riverside hut (I managed one curl and deep breath).
The self-guided hike we took past the stables was delightful, with abundant sightings for birders and wildlife enthusiasts. We never saw an anteater that was on our wish list, but plenty of parrots and sloths.
A 135-acre property adjacent to the lodge has a lake and a boat for people wanting to land fish bigger than the little guy I was happy to get just steps from my highly glorified hut.
Later, we joined the property guide and "man of men," Alejandro, for a family horseback ride costing just $18 per person. The mostly gentle walk, and occasional trot, took us through an 85-acre section of the vast property dedicated to pastoral farmland, citrus groves and vegetable gardens.
Aural welcome
The nearby sound of roaring rivers was an aural welcome for us, coming from a place where people spend $300 on noise-canceling headphones. According to Alejandro, the horses at La Carolina are automatico. That means they follow their trail with little rein directive, instead herded gently along the way by house dog Rocky.
On our return ride back to the stable, the caballos (horses) knew they'd get their oats afterward, and I knew I'd be getting back in that hot tub.
But what about the kids?
As if sent from above, the children of other lodge guests and employees' kids living at the lodge appeared. Jungle games quickly broke out. Tree climbing ensued, as did scar comparisons. My mission to teach my youngest to fish was postponed by one day in favor of a walk to the pulperia to buy candy, along with the pack of Spanish-speaking boy-wolves he'd befriended with his brother.
New faces, new memories
If cousins or other families aren't part of the package on family vacations, we hear about it, but new faces meant new memories. It was like summer camp condensed into two days of intense learning how to be. The outdoors was their classroom.
Dinner that night and breakfast the next morning lacked nothing but preservatives. Everything was delicious, fresh and as nutrient-rich as the fertile loam I saw in the garden where much of it was grown behind our lodge. A guayabana we ate was twice the size of my head, and my head is pumpkin-sized. The attentive La Carolina staff never ran out of juices, salsas, fresh limonada and hot chocolate always on tap. Even our vegan and pescatarian requests were met with smiles and extra helpings of pan-fried yucca chips.
Conversations flowed at the lodge's communal-style tables, all wrought on the premises by Henry, the in-house carpenter, who manages to make every structure look like a tree.
Rather stay and play
The day before, we'd scoured guide books and decided we could miss the "can't-miss" Rio Celeste, opting to just stay and play at the lodge all day like our kids. If our wood supply hadn't been so well stocked, I would have thrown our printout of must-sees into the fire as well.
Rains came and went. Massages were booked for my wife and me throughout the day by "Always There John," down by the Rio Chimuria. Later on came reading, more wood-fired hot tubbing … rinse, repeat.
I finally worked in that fishing lesson too. We landed some off the dock before my youngest had to split for another horseback ride with his new buddies and Alejandro.
By dinner, I had to pry the boys loose from a soccer game where teams were delineated by the mud patterns painted on their chests. If "Lord of the Flies" were recast as a Costa Rican western, that day would have been the film's trailer.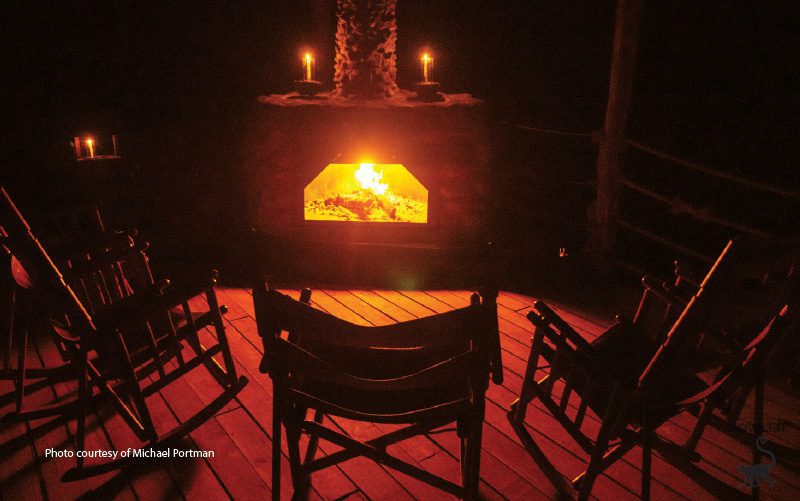 Dark park
One of the best parts about La Carolina Lodge is that it is a screen-free, dark park. The Milky Way is a spectacular substitute for television, as it turns out. When the sun goes down and the candles have burned their last bit of wax, there's not much to do but sleep. You don't realize until you wake up at 5 a.m. that you were out cold by 9 p.m., if not earlier.
On our last morning, I woke with the sun, bats darting in the half-light to roost as I went to the bird-watching area. Every day, employees set out bananas to attract winged wonders on wooden platforms a few feet off the ground. A motmot I'd named "Sarge" was standing sentinel over the plantain haul, unflappable in the face of darting thrushes, hummingbirds and honeycreepers.
I'm not even a birder, but at that moment, there was a connection … as if Sarge was sending me a message. Stop ignoring my inner child and transforming into the adult telling others what to do and not to do. Just be. Like the kids.
Costa Rica micro-climates provide Indian summers
to a few tropical spots during
the height of rainy season
Looking for an Escape
La Carolina Lodge is located in the north-central region of Costa Rica, on the northeastern slopes of Tenorio Volcano. As in many mountain locations generally, and consistent with Costa Rica's exceptional number of diverse micro-climates, the climate that lodge visitors can expect is different from the weather conditions in surrounding areas just a flatland away.
In fact, La Carolina is in a spot that experiences an early autumn "Indian Summer" that is quite unique in the Central American tropics.
When we visited in July, rains punctuated our days with occasional downpours that could wake us from sleep or lull us back in mid-massage. Coming from always-hot central Texas, we enjoy traveling during shoulder seasons like this because of the brief rains, not in spite of them. But after just a few hours at La Carolina Lodge we were already plotting how and when we could come back. We quickly learned of the mini-dry season in September and October that would keep us from having to wait another year.
One other exception to Costa Rica's rainy season "rule" exists in the Cahuita area of the Caribbean coast. Although the area receives year-round rainfall, September and October are typically drier. Again, this is inconsistent with the rest of Costa Rica, where those two months are normally the rainiest.
For a fascinating overview of Costa Rica's wide-ranging micro-climates and the scientific determining factors, see Howler's November 2018 cover story at